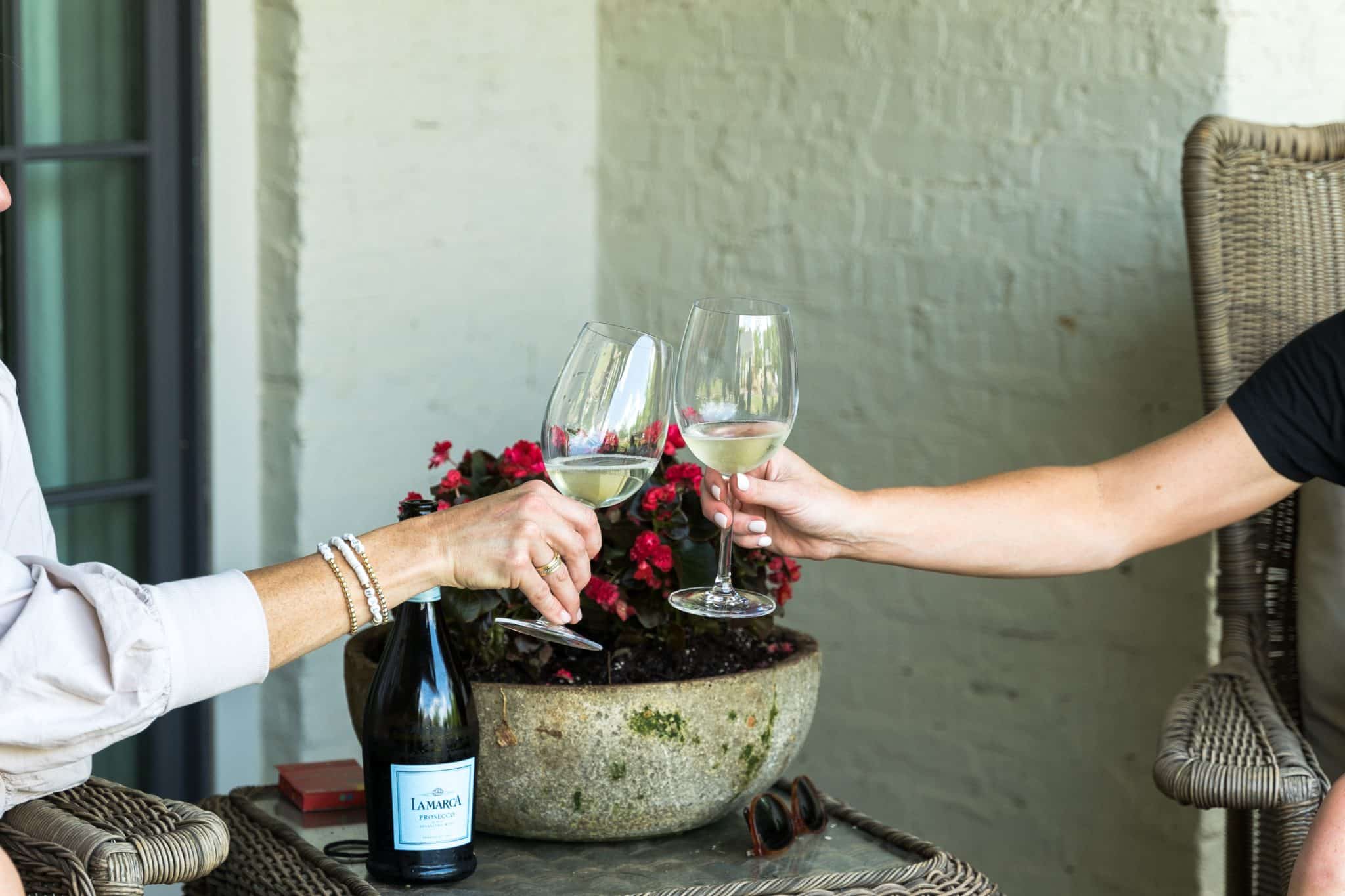 From Cliché to Soirée: How to Master Holiday Entertaining

Holiday entertaining can be one of the most rewarding aspects of the winter season—or, it can be the most stressful. But whether you're hosting Christmas dinner, holiday brunch, or New Year's Eve, you can master the art of holiday hosting without ruining the occasion for yourself with stress and worry. Last month, we shared our favorite tips for hosting Thanksgiving. This month, we're here with more tips for elevating any holiday party from drab to fab.

You've put a lot of effort into custom designing and decorating the luxury home of your dreams, and now it's time to show it off in style! We're here to share some tried-and-true holiday entertaining tricks to help you dazzle your guests and generate enough cheer to last until next year!
Simple But Elegant Appetizers & Hors d'Oeuvres
Step number one to a successful holiday party is remaining cool, calm, and collected. There's no need to frontload the stress and appear frazzled the moment your guests arrive. One way to achieve a welcoming vibe is to keep your offerings simple.
Concentrate on quality, not difficulty, when it comes to preparing light bites for your event. Swapping a run-of-the-mill shrimp cocktail ring for these effortlessly elegant spicy citrus pickled shrimp elevates the atmosphere without adding extra stress. Even these chic and simple brussels sprout "sliders" are sure to wow your guests—especially when you choose fresh, local ingredients.
Stock Up on Seasonal Wines
Think through your dinner offerings carefully and stock up on the best wine pairings to go with your seasonal dishes. Depending on the occasion, a good rule of thumb is to plan for one bottle per guest. If you purchase by the case, you'll always know that you're stocked and ready to go.
Red wines pair beautifully with many different types of dishes, so if you're going for quantity, a traditional red may be the way to go. For in-depth wine pairing suggestions and variations to match any holiday occasion, we love this guide by The Wine Society.
Glitz & Glamor
Food and drink may be the most obvious and high-priority elements of your holiday party to get right. However, to really dazzle your guests, you'll want to think about creating a decor theme and incorporating some showstopping conversation pieces. This year, it's all about making it your own!
Natural elements have been in vogue all year, so bring in the festive outdoors in any way you can! Fresh, in-season floral arrangements and garlands make a subtle but powerful difference, especially when paired with sparkling tinsels. Consider peppering fresh and fragrant plants like pine and eucalyptus with pops of color, like thistles, chocolate cosmos, and andromedas.
Variation: The Spice of the Party
Do your parties inevitably end up with guests crowding the kitchen or feeling restless in the dining room? Keep things fresh by hosting different courses in different parts of the house. This is also a great way to give your guests the grand tour of your chic custom home decorating efforts!
You might begin with cocktails and appetizers in the kitchen before moving to the dining room for the main course. And for dessert, head to a more comfortable and casual area like the living room or patio (if you've set up a cozy fire pit!). A well-paced rotation can keep the holiday magic flowing.
Backup Provisions
The last thing you want at your holiday party is to run out of something, whether that be light bites or libations. Before your guests arrive, make sure that your pantry is fully stocked with incidentals that may easily run out at the last minute, like crackers, cheeses, and mixers.
Keeping gourmet cheese and charcuterie board ingredients on-hand can be a party lifesaver. Include not only your favorite meats and cheeses but also fun extras like seasonal fruits (grapes, persimmons, apples), olives, and nuts like almonds or walnuts.
For streamlined drink service, consider using a bar cart. Stock it up with your favorite mixers, seasonal liqueurs, and anything else the mixologist in your family might need to make spirits bright.
Throw the Holiday Soirée of the Century
It's been a year of uncertainty, but that's what makes now the perfect time to send it off with good cheer and togetherness. As we gather to celebrate the year's triumphs and make new memories with family and friends, make the most of every moment with these holiday entertaining tips and tricks. We love to see our beautiful gated community alive with holiday spirit!
Make Your Holiday Entertaining Dreams Come True at Shoal Creek
If you've always dreamed of creating the perfect luxury home to entertain your friends and family, Shoal Creek is the ideal luxury community to build it in. Embracing the beauty of our natural surroundings and the creative visions of all our community members, we here at Shoal Creek are proud to offer residents a wonderland of their own. To learn more about our properties, call us at (205) 628-9983 or contact us online.