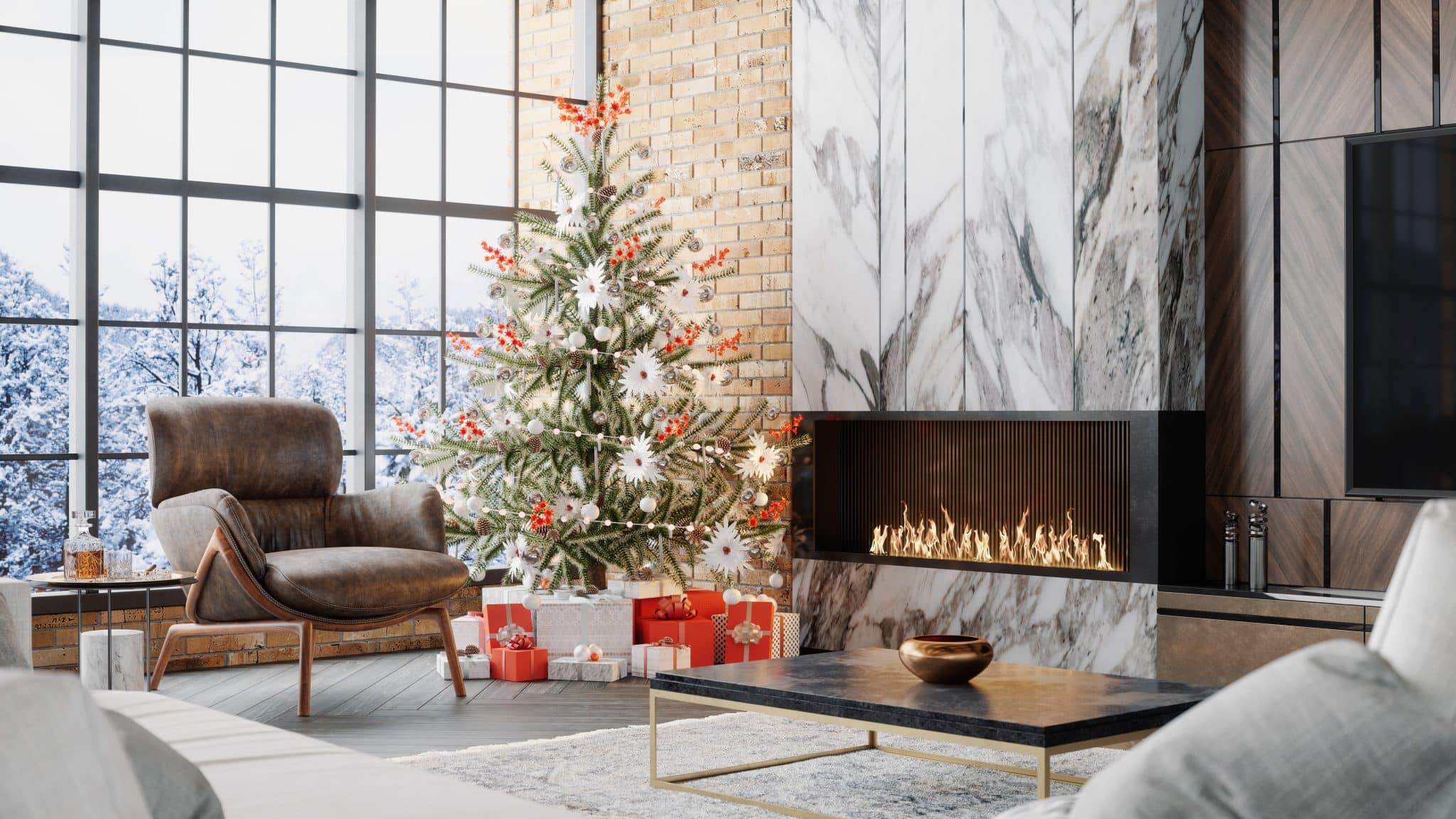 5 High-End Holiday Decorating Trends for 2022

The Halloween fans among our residents may be feeling like it's still too early to talk about the winter holidays. But at Shoal Creek, Christmastime is when the creativity in our luxury neighborhood truly shines—and it's never too early to get a head start on planning! There are menus to plan, guest lists to compile, and a multitude of festivities to organize as we prepare to gather around the table in style. Before you send out the invitations, though, you want to make a big splash with your holiday decorating!

Indoors and out, this year's holiday decorating trends are all about expression, joy, and vibrancy. Read on for Shoal Creek's guide to yuletide inspiration—we can't wait to see what our community members dream up.
A Natural Aesthetic
This season is all about embracing and emphasizing the beauty of nature, and a natural, neutral palette can help you achieve great things. There's no one stock Christmas green this year: variegate your palette with lights and darks, mints and forest tones, and varied textures. Look for ways to weave in pieces from the great outdoors (like your own backyard!), like bare wood, wicker, stone, cork, and winter berries.
For colors, seek rhymes with nature: cottony whites, floral reds, and rich, vegetal blues and purples. Creamy neutrals, ochres, and earthy browns will make for a rustic and cozy holiday season.
Joyous Colors
The natural aesthetic is hard to deny, but there is a strong countertrend this year: individual expression with bold accents. Nothing says that your decor has to be muted to be tasteful—you should feel emboldened to experiment with combinations of nontraditional neons, pastels, and primaries. In fact, Pantone's Color of the Year, Very Peri, is inspiring more homeowners to seek out purple hues for expressing joy, faith, constancy, and creativity this holiday season.
If a bright pink wreath, set of jewel-toned glassware, or vibrant blue tree is what you need to shake off the uncertainty of the last year, you certainly won't be alone in going all out this season!
Oversized Ornaments
The reign of the giant inflatable snow globe is officially over, but there are plenty of other great ways to make a bold outdoor statement that the kids will love. Crafted, oversized lawn accents are a wonderful way to capture the fun and magic of the season with a little more sophistication. Give your lawn a whimsical Babes in Toyland twist with professional display-quality decorations like these oversized jingle bells.
Luxurious Metallics
For many families, this may be the first holiday gathering in years that gets to feel normal. So, while we always love a good minimalistic, elegant holiday look, we're still ready to go all out. Bright metallic accents bring a sense of exuberance and light that will dazzle relatives, friends, and neighbors that you may not have gathered together in some time.
Gold ornaments, flashes of silver in a flocked tree, geometric bronze candelabras—metallics of any color bring a real sense of luxury to your holiday décor.
Postcard-Perfect Lights
White lights will always be timeless, twinkling like a galaxy of stars to create that holiday magic. This year is full of ways to enhance that timeless theme, whether your tastes trend toward kaleidoscopic bauble lights or delicate starburst pendants. Putting some extra thought into your exterior lighting is key to bringing together your chosen holiday theme. You may even opt for solar-powered lights and decorations for an extra sustainable boost.
Now is the time to book your holiday light installation from your preferred local lighting company—they book up fast!
Holiday Decorating Done Luxuriously
There's no better way to welcome friends and family into your own winter wonderland than decorating in style. Create an atmosphere of cozy quiet or a display of soaring sophistication—no matter what kind of holidayscape you envision, bring it to life in Birmingham's best luxury community.
Shoal Creek: Live Your Life of Luxury All Year Round
At Shoal Creek, Birmingham, Alabama's premier luxury neighborhood, whatever you can dream, you can do. Our gated community showcases the creativity of our neighbors, nestled into immaculate landscapes and surrounding a world-class golf course. To schedule a visit, call us at (205) 628-9983 or contact us here.