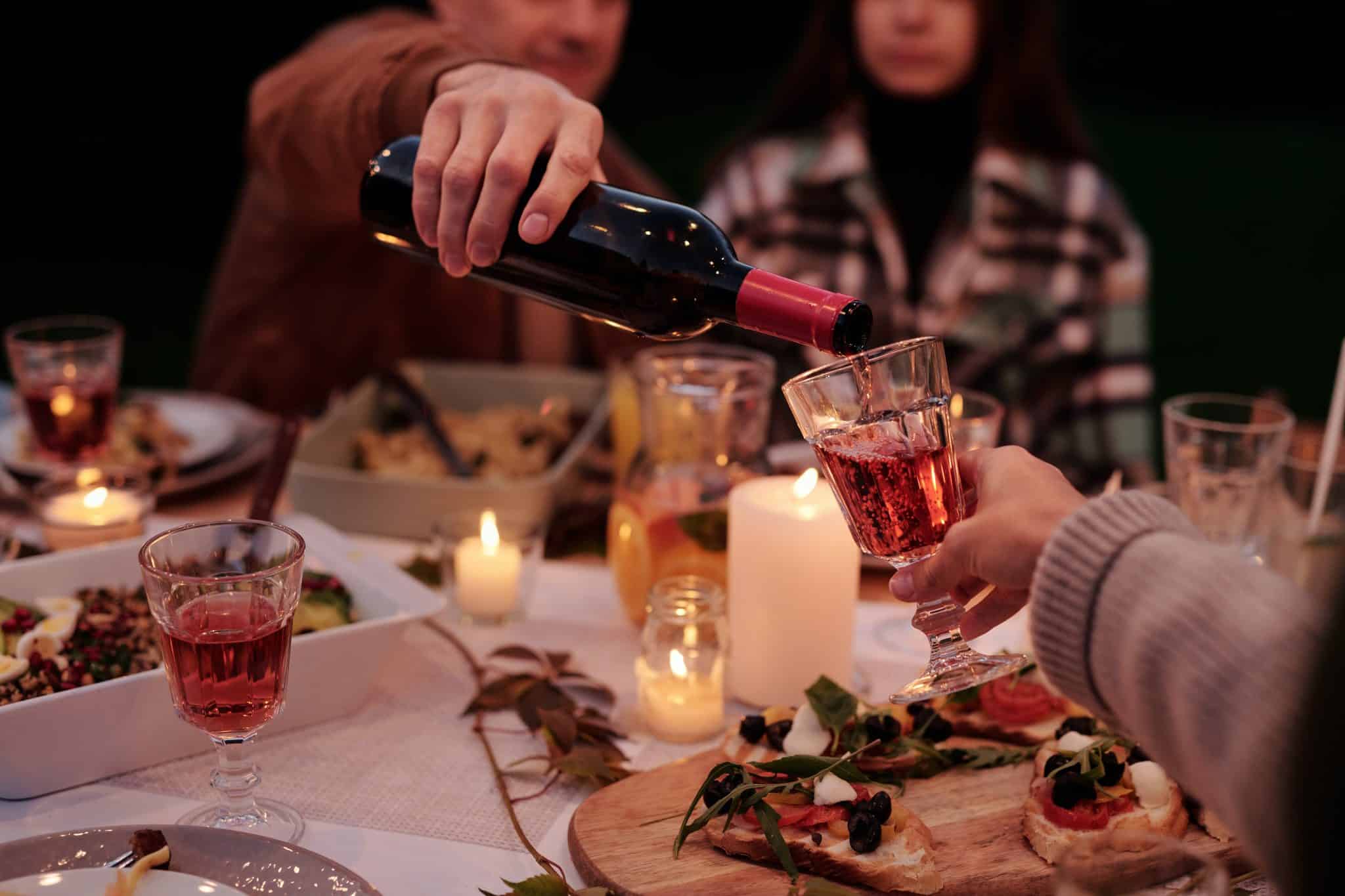 Hosting Thanksgiving in 2022: 5 Fabulous Tips

It feels like the kids just got back to school, but Thanksgiving is already on our doorstep. After a year full of major ups and downs, we can't wait to celebrate in style—it's high time to have some great fun and food in the company of our dearest friends and family. And what better place is there than your own luxury home for hosting Thanksgiving in style?

Within Shoal Creek's exclusive neighborhood, every home is a blank canvas that lends itself beautifully to holiday soirees for all occasions. But it takes the right planning and design to make it perfect! Here are a few tips to help you as you're preparing for Thanksgiving dinner the traditional way or trying something new your guests will be talking about all winter long.
Start Early, Make Plans, and Don't Turn Down Help
It's really never too early to begin planning for your magnificent Thanksgiving dinner or autumn gathering. The more you can take care of well ahead of time, the better. We recommend creating a Thanksgiving checklist in October so you know exactly what you need, from provisions to place settings to decorations. Then, schedule your meals and other preparations in as much detail as possible no later than the week before.
It's tempting to try and take everything on by yourself—many of us think that we have to handle it all to be the true Host with the Most. But don't turn down help! The best way to be a gracious host is to be fully present, collected, and ready to entertain. If you're too stressed out or worn thin to do that, it'll show. So, take every offer you receive—and hire some additional hands if you need!
Craft a Stellar Seasonal Menu
Why do we eat turkey on Thanksgiving? It all goes back to the pilgrims and Plymouth Rock in the 1600s. The pilgrims were already familiar with turkey as a valid menu option, and, lucky for them, the birds were truly abundant in the northeast U.S. But here in Alabama in 2022, you have more options if you want to really wow your guests.
A party is nothing without spectacular food and drinks to dazzle the taste buds. Get in touch with local farmers and producers to find the freshest seasonal ingredients in Alabama. Even if turkey is the main attraction, incorporate unique local sides, sauces, and garnishes to make it memorable.
A local, seasonal spread will elevate the festive atmosphere and impress even the fussiest guest—just don't forget to ask them about any dietary requirements before crafting the menu!
Don't Forget the Thanksgiving Cocktails
Make the most of the cooler weather and chance to gather with some select craft cocktail options for your dinner guests. We love Food & Wine Magazine's idea of serving set cocktails before, during, and after dinner to keep things fresh and interesting. Their cranberry-orange spritzes, cider whiskey sours, and maple rum toddies all sound delectably apropos to a cozy autumn dinner, no matter the occasion.
A few other recipes to try include:
Add Beauty With Seasonal Arrangements
Whether or not you consider yourself a green thumb, flowers and other natural elements make ideal decorations. After all, bringing the indoors inside is one of the holiday season's top decór trends! Head to a local florist to find the seasonal varieties that best match your decoration style and ambiance (try nearby Main Street Florist!). From marigolds to lavender and sweet potato vines, there are endless varieties to suit your personal expression.
Get Creative With Your Holiday Tablescape
We've talked before about how to set the perfect holiday table. If it's been a while since you updated your dinnerware, or you simply want to change things up, get planning early so you can scout the best pieces from high-end local retailers like Bromberg's. This is the perfect year to get creative with mix-and-match dinnerware patterns, unexpected color choices, and unique centerpieces for guests to enjoy.
Think about your place settings, too! From handmade place cards to Thanksgiving dinner favors that guests can take home with them, there are plenty of ways to make your gathering feel bespoke.
Set the Table, Set the Scene
Shoal Creek residents have an idyllic setting for making the most of the holiday season. The holidays are what luxury neighborhoods like Shoal Creek were made for—your own private getaway to share with those you love the most. From our family to yours, we wish our residents an abundance of peace, warmth, and togetherness this autumn!
Shoal Creek: Birmingham's Premier Luxury Neighborhood
Whether you love small, cozy gatherings or throwing the holiday party of the year, Shoal Creek has a luxury home or property just waiting to be your hub for entertaining. If you're ready to find your perfect place for gathering friends and family in privacy, safety, and serene seclusion, schedule a visit today by calling (205) 628-9983 or contacting us online.