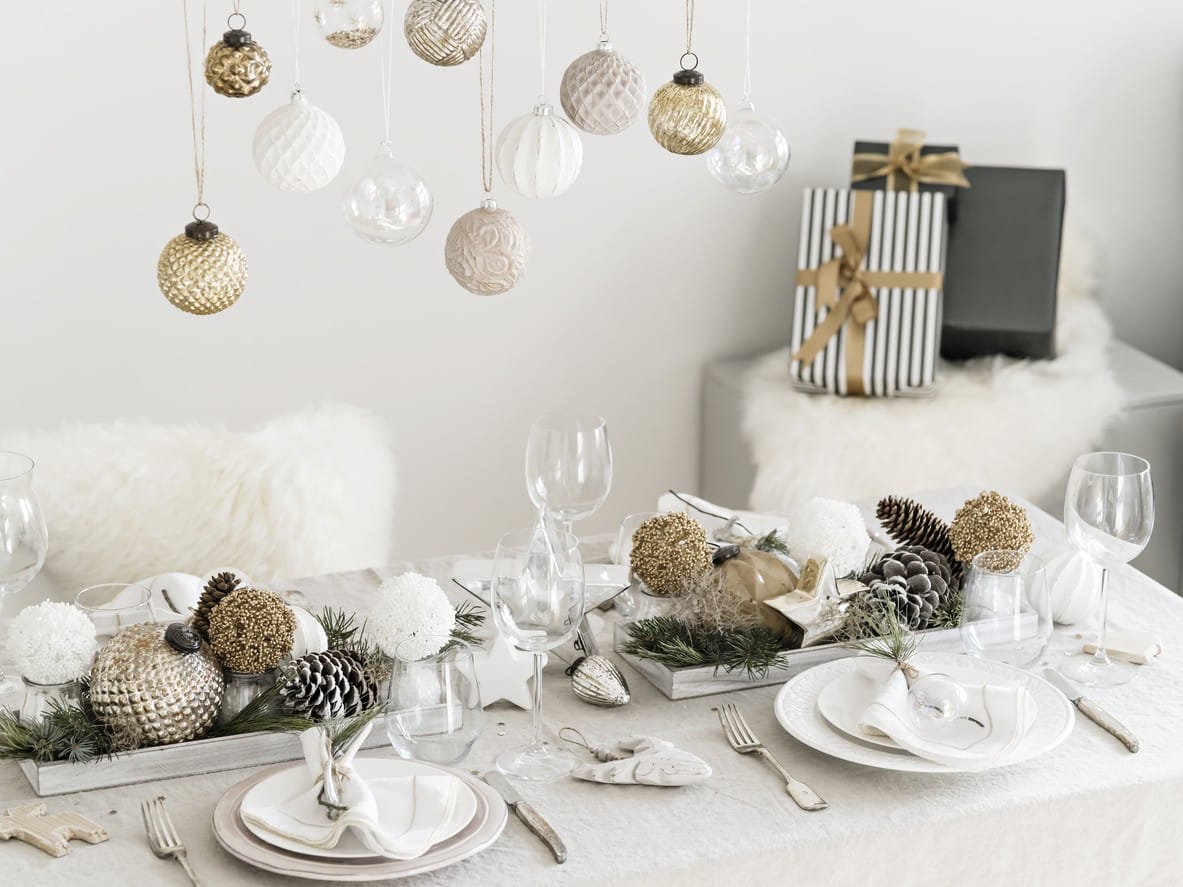 8 Cozy Winter Decorating Ideas to Warm Up Your Custom Home This Chilly Season

'Tis the season for dropping temperatures, howling winds, and icy roads. But don't let the cold, gray winter days bring you down! With the colder temperatures getting us inside more, there are many ways to warm up your custom home to feel like a peaceful retreat from the dark, cold days outside.


It's the perfect time to transform your custom home into your version of a winter wonderland –  a cozy, comforting space that makes you grateful for an excuse to stay inside.
8 Winter Decorating Ideas to Warm Up Your Birmingham Home

At Shoal Creek, our residents have the most fantastic custom homes to decorate! Decorating for the wintertime allows homeowners to add design elements beyond holiday-centered pieces. 
Our eight winter decorating tips below allow you to effortlessly turn your home into a warm and inviting oasis, perfect for curling up on the couch! 


1. Warm Winter Lighting  
With the short daylight hours and chilly winter nights, additional lighting brightens the space and keeps the atmosphere inviting throughout the season. Place smaller light fixtures, such as lamps or lanterns, on tables, and illuminate dark corners of rooms with larger floor lamps. 
For an even more cozy glow, add candles to various places around your home. We especially like this idea of birch candlestick holders, which make a unique statement piece!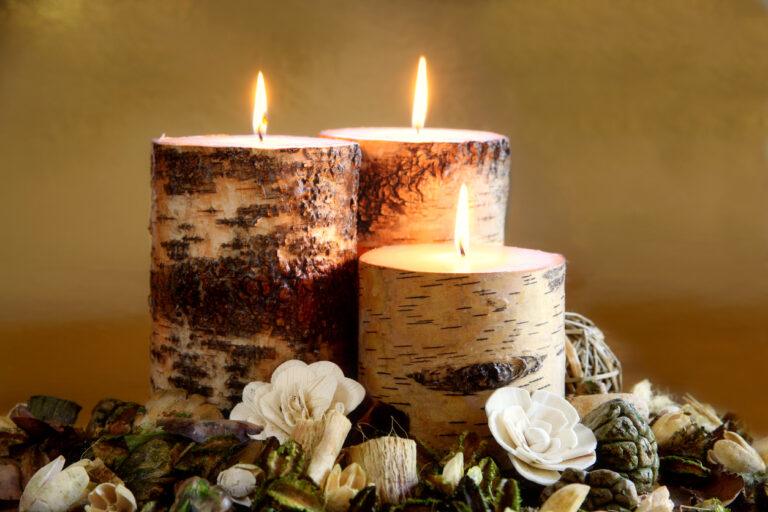 2. Natural Touches
Bring the outdoors in with little touches of greenery throughout your custom home. Add a pop of vibrant green to your dinner table with natural sprigs of fresh evergreen and balsam fir, and spruce up your entryway with crisp pinecones and red winter berries. These natural touches will allow you to enjoy nature without having to worry about bundling up and facing the cold!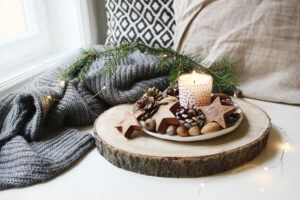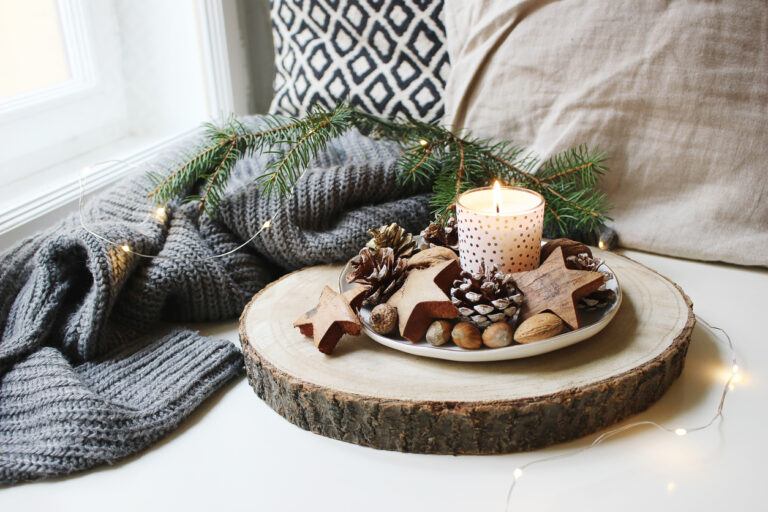 3. Emphasize Coziness and Comfort
Turn every chair, seat, and nook into your personal haven with chunky knit throws, bulky blankets, thick sheepskin rugs, plush velvet throws, faux fur accents, and ample amounts of comfy pillows. 
Luxurious textures radiate warmth, comfort, and peace. Creating these spaces in your custom home helps you give yourself permission to rest and snuggle up with a good book.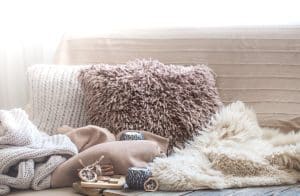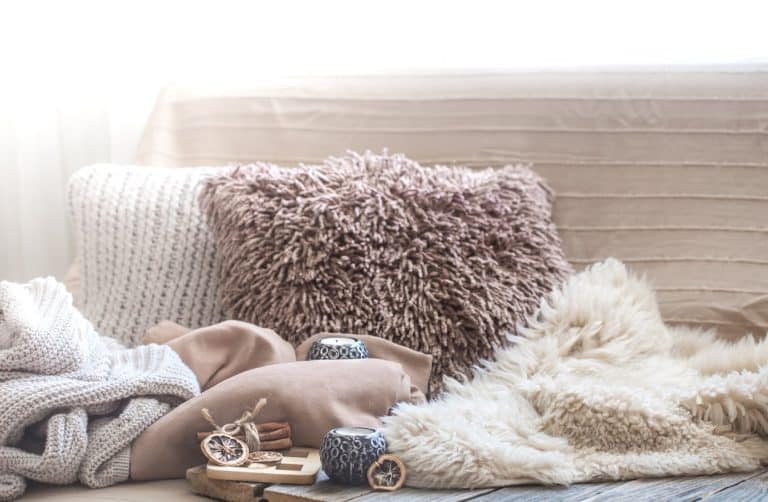 4. Hints of Wintery White 
Although not as common in Birmingham, Alabama, winter is often synonymous with snow. Throughout your living room, formal dining room, kitchen, entryway, and bathrooms, use hints of beautiful white to introduce a touch of winter style in your custom home. 
Feel free to add elements of winter white in any and every dark corner! We love adding snow-white dishware in the dining room, a winter white wreath hanging above an entryway table, silvery-white signs on the mantle of a fireplace, or snowy white snowflakes and ornaments hanging above the dining table.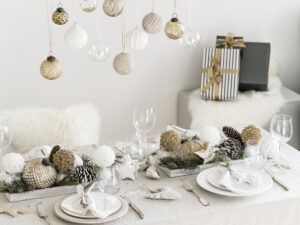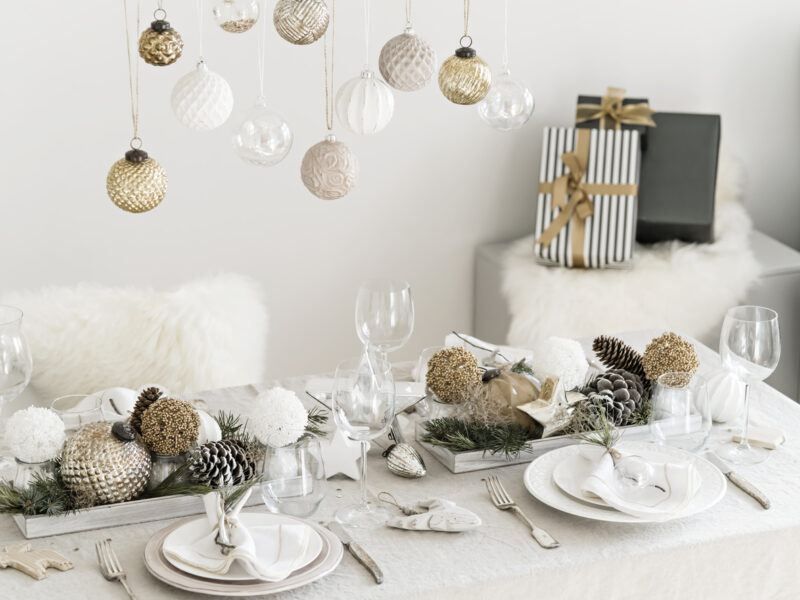 5. Simple Centerpieces for Cheerful Dinners
Bring attention to your dinner table with a gorgeous centerpiece, accentuating the place where people gather and connect. Even if you only use your formal dining room for special occasions, having your custom home decorated for winter will allow your family to feel like they can utilize the space. 
Create a simple yet stunning centerpiece out of natural elements, such as tree clippings, sprigs of winter berries, distressed wooden accents, and earthy brown pinecones. If you feel so inclined, you can forage for your decor with your whole family.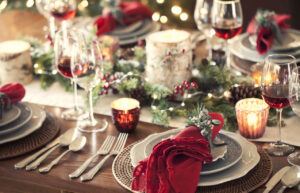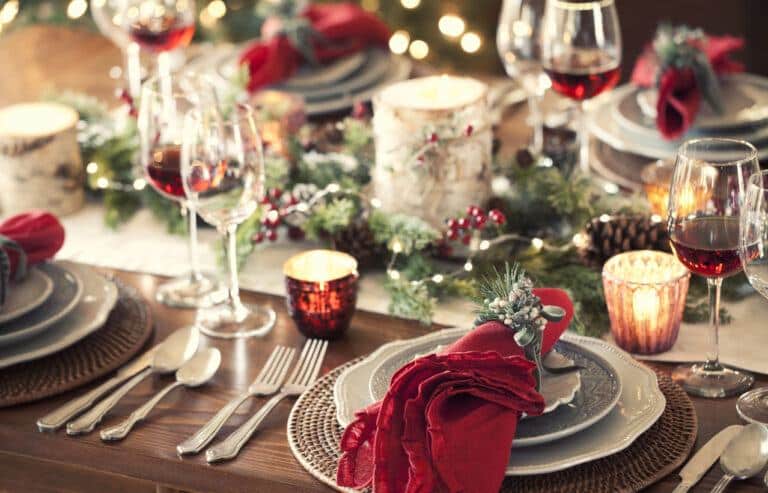 6. Spruce Up the Porch 
Give guests a merry welcome before they even walk through the front door by sprucing up the front door and porch area! Decorating your front porch gives a positive first impression and is a favorite winter decorating idea among many Shoal Creek residents. 
Transform your porch into an enchanting area with gorgeous garland, a quaint evergreen tree, natural wood branches, and ruby red winter berries. Get even more creative with unique winter decor, like a set of old wooden skis, a vintage sled, and galvanized buckets.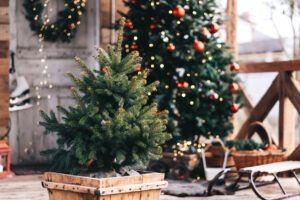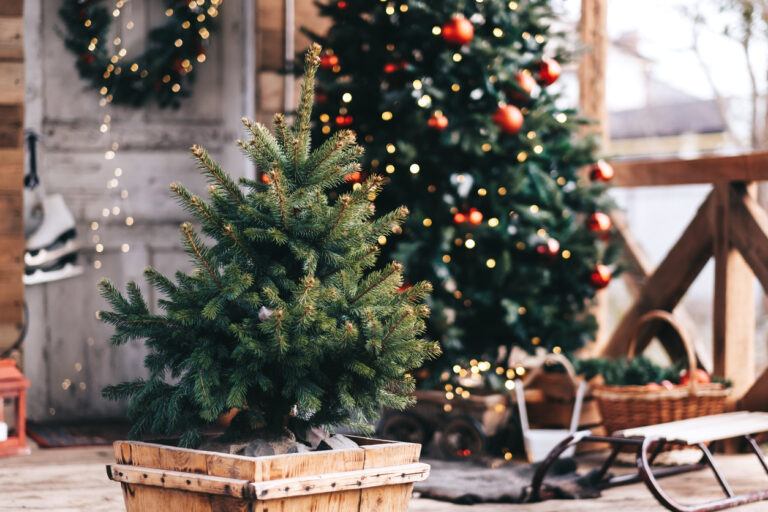 7. Highlight the Fireplace
In a luxury neighborhood, a fireplace is a central, must-have feature in a custom home. The winter season is the perfect time to bring attention to it! Whether your fireplace is inside or in your outdoor living area, people always love gathering around a fire when it's cold out. 
Highlight this cozy area with lots of flickering candles, wood pieces, or books in or around the fireplace.  To brighten the space and add warmth, place garland on the mantle for a touch of green and a light white wreath hanging above. You'll love sitting by a fire with a lovely view!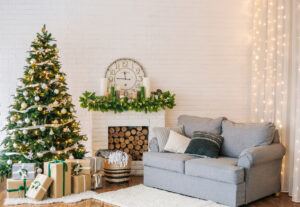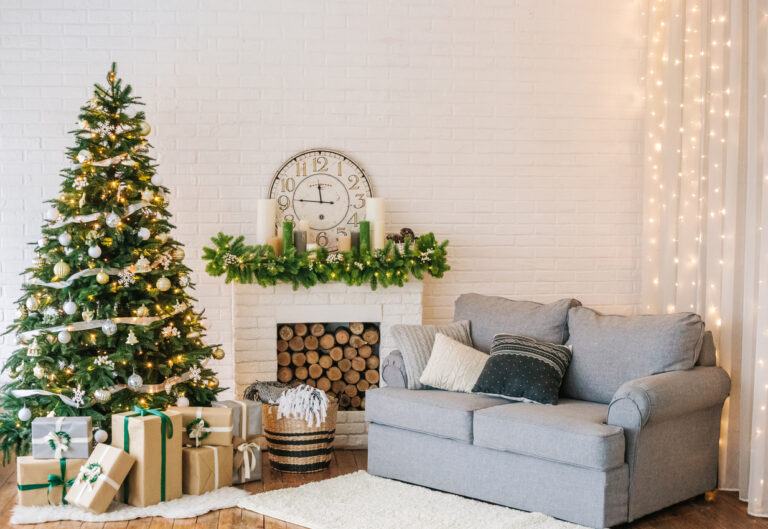 8. Rich Plaids for a Pop of Color
A bold plaid pattern can add playfulness, fun, and cheer to any room. Tartan throws, plaid pillows and blankets, and coordinating red decor adds an extra touch of coziness to any room. 
This winter decorating idea works exceptionally well in rooms such as the master bedroom or guest bedroom. A color palette of red, white, and deep green complements the winter season and emanates a welcoming feel.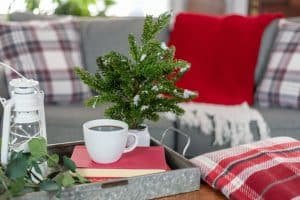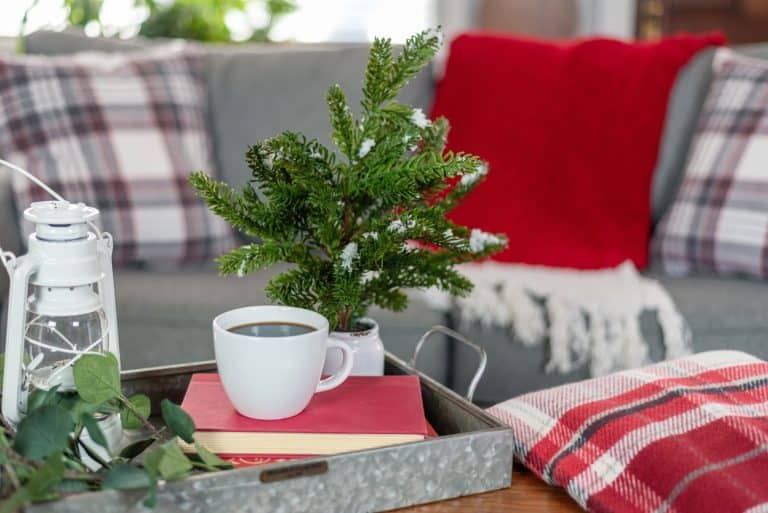 The winter season doesn't have to be drab! Ward off the cold, chilly weather by transforming your home into a cozy, comfortable space with these eight easy winter decorating ideas and inspirations. 
Shoal Creek: the Perfect Place to Call Home for the Winter
Shoal Creek is a stunning place to live all year round – especially during winter when glistening frost turns the community into a winter wonderland. If you're looking for a custom home in a beautiful, exclusive neighborhood in Birmingham, the luxury community of Shoal Creek is for you. To schedule a visit, call us at (205) 628-9983 or contact us here.