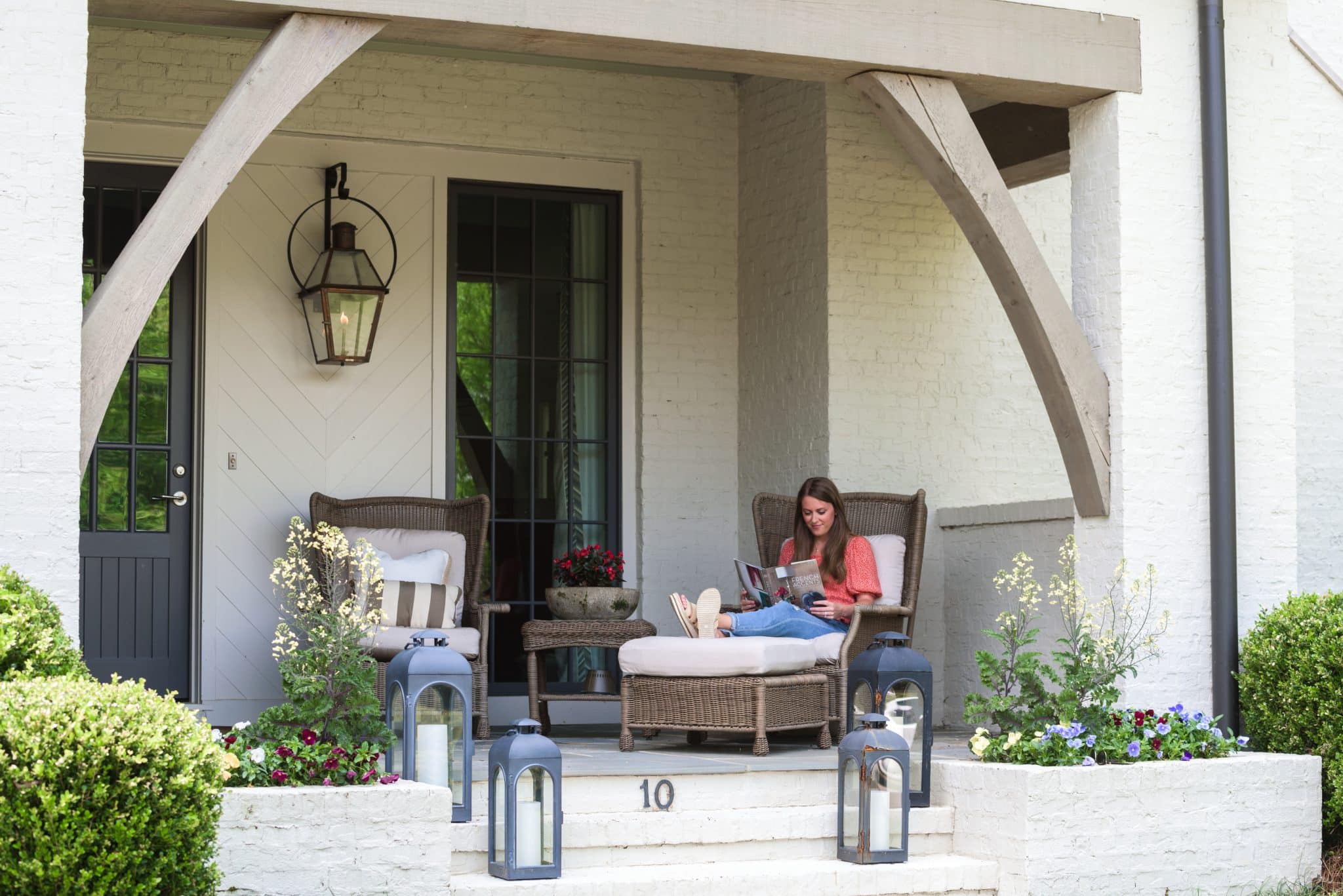 Embodying the Luxury Lifestyle: Tips for Luxury Homeowners

What does it truly mean to live a luxury lifestyle? Anyone who enjoys the finer things knows the particular joys and rewards of quality materials, a gorgeous custom home, and high-end furnishings. But the elements of comfort, family, and relaxation are just as important during this time of hustle and bustle at the end of the year.

A few months ago, we talked about the top must-have qualities of a luxury home. As we approach the New Year, we thought now would be the perfect time to talk about what it means to live a luxurious lifestyle in that home you've created. You've set the scene—now it's time to make the most of it by embracing an opulent state of mind.
Indulge in Local Luxuries
Often, we associate living a life of luxury with travel. There's no denying that a first-rate vacation is something we can all benefit from in mind, body, and spirit. But there's no reason that we can't take this outlook with us throughout the year, long after we've returned home from our latest jet-setting adventure.
Choosing the perfect luxury neighborhood means having access to incredible experiences whenever you want them. In the metro Birmingham area, we have an abundance of riches at our fingertips. From seven James Beard Award-winning restaurants and chefs to almost 40 golf courses—including the cream-of-the-crop Shoal Creek Club—there are plenty of opportunities here to make everyday life feel extraordinary.
Make Space for Serenity
Your luxury home should be a place where you can get away every day—and that means making space for whatever it is that gives you true peace and relaxation. It's all too easy to let our daily pressures and stressors detract from the very thing we're here to enjoy. Now is the ideal time to take stock of what's missing and make time to prioritize it.
Whether you're an avid crafter, a cinephile, or a classic car aficionado, find ways to make space for the things that bring you joy. If you don't already have a dedicated room in your home for the pursuit of this pastime, consider how you might create that space. And if you do—or if it's something that might require, say, a trip to your local world-class racetrack—resolve to set aside enough time to truly get lost in it.
Research shows that getting involved in a hobby can do wonders for our overall health and well-being. Any resolution that helps you enjoy life to the fullest is one worth making this year.
Continually Invest in Quality Items
An investment in high-quality furnishings, art pieces, and even appliances can be something you and your family appreciate in more ways than one. Luxurious surroundings are a sure way to cultivate a luxurious state of mind. Whether that means making smart home upgrades to streamline daily life or choosing a new décor centerpiece that reflects your personality, think about some strategic assets that will make a real difference in your day-to-day life.
Of course, we should always be mindful of clutter. Maintaining a crisp, clean, and minimalist design means investing in decor that packs a maximum punch. From disappearing kitchen appliances to modular sofas, multifunction furniture may be your key to design serenity.
Look for Ways to Engage the Senses
In many ways, luxury living is about refining and appreciating the senses. That may sound a little strange at first, but each of our senses is a key component of meaningful interior design. Well-designed environments activate the senses, forging strong emotional and physical connections between us and the spaces we inhabit.
We tend to think about sight and appearance above all when we're crafting our homes. But different textures and elements can have a major impact on sound, smell, and touch as well.
To heighten the sense of luxury in your home, consider elements like:
Soft velvets, textured walls, and natural patterns to enhance touch
Plush rugs, carpets, or fabric tiles to dampen echoes and create warm acoustics
Different colors to influence the mood and emotion of a room
Fresh, seasonal flowers and other indoor plants to clear and sweeten the air
Take Advantage of Your Green Space
Many of the sensory joys we can bring to our home come from or mimic the natural world. It's no surprise that green space is a major component of our mental health and well-being. Residents of Shoal Creek have an advantage in this department, as every plot is surrounded by private, lush woodlands to enjoy year-round.
Living a luxurious life means prioritizing wellness, and there's no better place to do so than Shoal Creek. Whether you're taking a brisk New Year's walk down the wooded lanes, playing with the kids in your private backyard, or taking your kayak out to the lake, this luxury neighborhood has all the outdoor amenities you need to truly live free.
Build Your Life of Luxury at Shoal Creek
The holidays and the end of the year are the perfect time for us to take stock of our blessings and put ourselves in a luxurious frame of mind. It's a time to refresh, rejoice, and reimagine what our ideal life of luxury looks like, taking every step we can to make it a reality. Whether you're in the process of designing your custom home or thinking of ways to enhance your beloved abode, Shoal Creek's gated community makes prioritizing the good things in life easy.
Shoal Creek: Birmingham's Premier Luxury Neighborhood
With its prime location, breathtaking natural features, and unmatched privacy and security, Shoal Creek is a place where you can get away, every day. To learn more about building a custom home in our private gated community or to see available luxury properties for sale, call us at (205) 991-4653 or contact us online to request a visit.