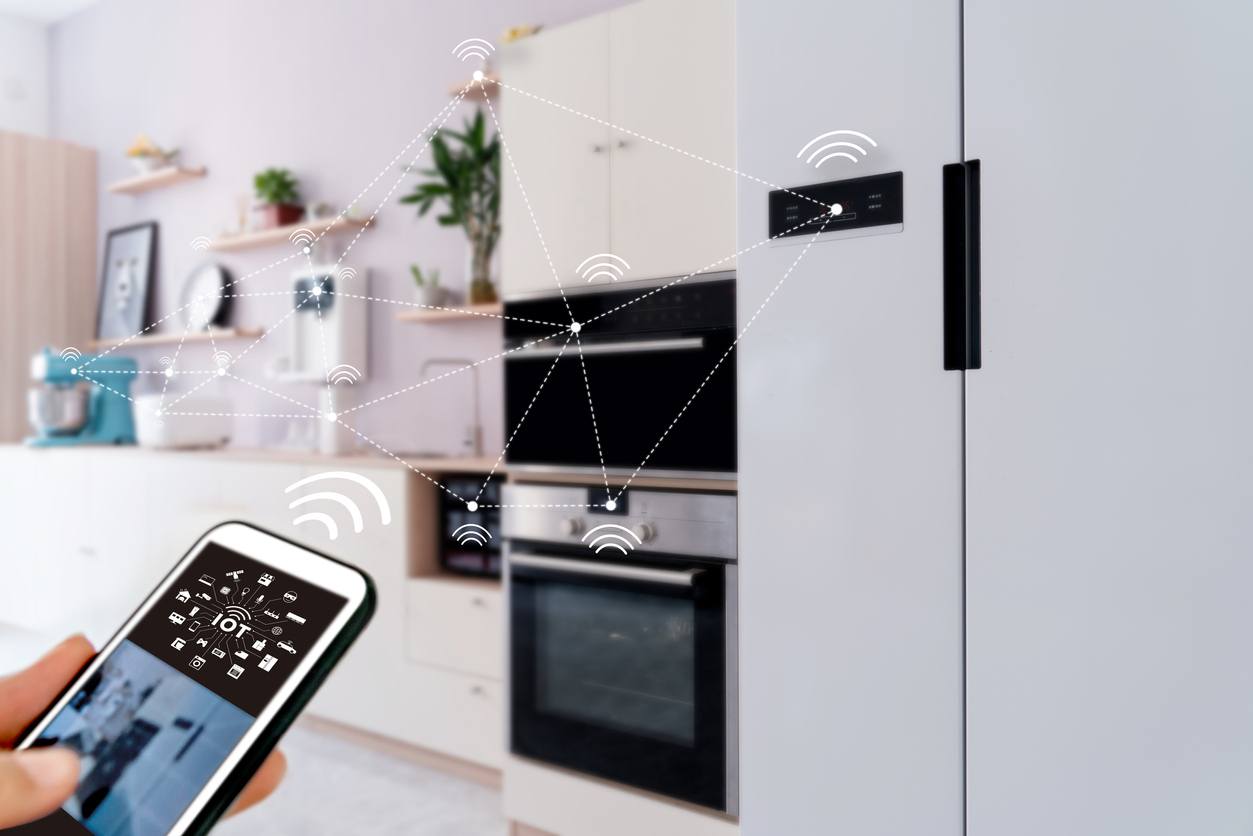 Best Smart Home Technology for Your Luxury Home

When you imagine a luxury home, you may think of a house in a gated community with marvelous architectural designs and unique, must-have features. For those of us at Shoal Creek, we think of one-of-a-kind custom homes, amazing resident amenities, and a private, idyllic location.

While these factors contribute to what makes a luxury home in an exclusive neighborhood, there's a new trend that contributes to the design, leisure, and beauty of a home. In 2020, "smart home technology" has become synonymous with luxury as more and more smart technology is integrated into high-end homes. 
Luxury Smart Home Technology Trends
At Shoal Creek, we're always looking at home trends, whether that's interior design trends, architectural styles, or home features. Several of our community's homes integrate smart technology beginning at their front door and going throughout the entire home. 
Smart home technology is not just on-trend for this year but is expected to become more common for the homes of the future. Market forecasts predict that there will be 300 million smart homes in the United States by 2023. 
Investing in smart technology not only sets you ahead of the curve now but will likely become an expectation for luxury homes in the coming years. At Shoal Creek, we want each of our residents to build their forever home – complete with the best smart home technology. We've compiled this list so that homeowners can learn more about what smart technology is best for their luxury homes. 
SMART TECHNOLOGY FEATURES SIMPLE VOICE CONTROLS
Voice controls have become more and more popular in everyday life – from your smartphone to your car and your at-home speaker system. While these are the most common ways people use voice controls, this technology is evolving to be utilized in a much higher capacity throughout the whole home. 
Voice control technology can help you to operate your television, light switches, thermostat, and appliances. As you install smart plugs into your home, you can create smart spaces throughout your entire home – all managed and controlled by your voice commands.
For example, some smart home technologies allow you to "set a mood." Imagine: you come home from a long day of work, walk through your door, and say, "Relax." Then, your luxury smart home can begin dimming the lights, playing your favorite playlist, and lowering the shades. These simple voice commands can be tied to your home appliances, alarm clocks, drawers, faucets, and more. The possibilities are endless when it comes to voice control! 
PERSONALIZED SAFETY

 ON SMART DEVICES

Smart technologies have much to offer when it comes to ability to access to safety systems. A security system isn't a new concept. However, smart home technology allows you to monitor your luxury home from anywhere. Now, homeowners can connect your security system to your phone.

With smart doorbells connected to your phone, you can see everything from your visitors to your delivery man at your front door. Smart technology also includes smart security lights that monitor the motion outside of your home and send you alerts to your phone. Not to mention, there's even smart technology that monitors your pets and can give them a treat when you aren't home. 

However, security systems are not only smart because of their use of technology, but because of the personalization features. Smart locks are evolving from code keypads to fingerprint-enabled locks. And with safety notifications going directly to your phone, you can remotely control your home's lights, doors, and security alarm. With more personalization for smart home technology, you can feel even more comfortable and safe in your luxury home.
INCREASED ENERGY EFFICIENCY WITH SMART HOME TECH
A significant advantage of smart home technology is convenience. With most smart home technologies being managed on a smartphone application, you can maintain control of your home from afar. And not only is smart home security technology convenient, but it can also heighten your home's energy efficiency.
One of the essential smart technologies for a luxury home is a smart thermostat. While this device may seem underrated, smart thermostats can set the home environment to perfect temperature, monitor humidity, and conserve energy. These devices can determine when you're not home and adjust the humidity and air temperature in your smart house accordingly. In addition to smart thermostats, you can also invest in other smart home appliances with energy efficiency settings. Popular smart home appliances include refrigerators, washing machines, and dishwashers.
Another technology that saves energy is smart charging devices. You can hide wireless charging devices in plain sight, at your coffee table, or on your nightstand. Smart furniture has also increased in popularity, blending contemporary design with functionality. 
ACCESSIBLE VIRTUAL REALITY GYM FOR LUXURY SMART HOMES
Having a personal gym in your home is luxurious in itself. But now, smart technologies can take your home gym to the next level when it comes to equipment, fitness programs, and ambiance. 
For example, smart treadmills have screens that enable you to take your morning run wherever you like! You can go on a virtual trail hiking in the Grand Canyon or running across the beaches of Hawaii. While spin cycling bikes once only existed in a group fitness class, now you can bring the class home to you. Even personal trainers, yoga instructors, and HIIT workout coaches have their own virtual one-on-one or group settings. 
If you have questions about specific technologies to install in your home, start by asking your trusted local electrical professional. Ultimately, you can incorporate smart home technology into every single room in your home. These smart technologies exist to make your luxury home more convenient and your life easier. Take time to consider how you can begin including smart technology into your luxury home – you won't regret it!
SHOAL CREEK: BIRMINGHAM'S PREMIER LOCATION FOR A LUXURY HOME 
Shoal Creek is Birmingham's premier luxury community. Located in the foothills of the Appalachian Mountains, we offer both nature and luxury beyond our gates. If you're looking for the perfect location for a luxury home, look no further than Shoal Creek. Call us at (205) 991-4653 or contact us online.