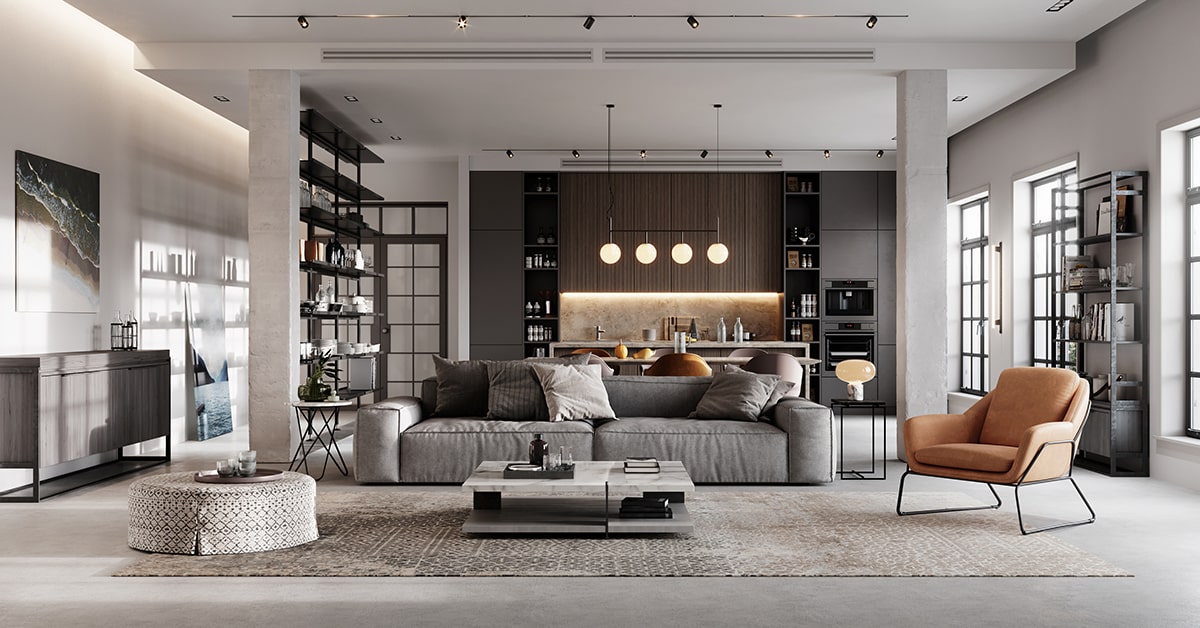 Luxury Furniture Trends: The Best Modular Furniture and Multifunction Pieces for Any Room

We may be emerging from a long period of work-from-home, school-from-home, and, well, everything-from-home—but that doesn't mean the aesthetic appeal of our living space should fade into the background. Multipurpose rooms rose in popularity as we had to ask our spaces to work harder for us. Now, as we return to something like normal, interior designers everywhere are seeing the lasting benefits of multifunctional luxury furniture trends that are here to stay.

Whether work-from-home is your new normal or not, modular furniture pieces, dual-purpose rooms, and other flexible arrangements are a great way to breathe life into your space. Luxury homes outfitted with multifunctional elements give you the ability to shift and change to match your entertainment, work, relaxation, and parenting needs. Get ready for some design inspiration from Shoal Creek!
Modular Living Room Furniture: Tables that Expand the Possibilities
There's a common misconception that multipurpose decor only benefits small spaces. But large rooms can benefit from carefully curated modular designs, too!
To use an example from one of the best modular furniture brands on the market, the incredible high-end coffee table from Homemys transforms to reveal extra seating, storage, and desk space all with a sleek outer finish. It's perfect for unique and cozy entertaining in your modern home, or for working from the most comfortable spot on the sofa.
We also love these nesting cocktail tables from Jonathan Adler that bring chic, eye-catching jewel tones and straight lines to the room with the added bonus of extra surface space for whatever you need.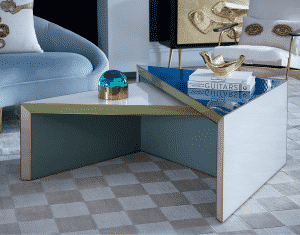 Torino Nesting Cocktail Tables by Jonathan Adler
Magnetic Furniture: Tool-Free Makes it Easy
High-end furniture company TAVAR describes their line of magnetic furniture as "a high-quality LEGO kit." Don't let that fool you, though—this system of noble wood storage compartments has won several design awards and utilizes durable natural materials. The only limitation of these pieces is your imagination, as you can continually expand, reconfigure, and repurpose each element to make it whatever you want. 
Whether you're looking for expandable bookcases, flexible office storage, display cases, or sleek toy chests, this clever and beautiful system is ready to work for you and your unique interior design vision.
The Return of the Sectional Sofa
Perhaps you never lost your love for the sectional sofa—after all, a sectional already offers multiple best seats in the house. Today, sectionals are making a comeback in a big way, with added modular seating elements that let you shape the way you relax with ease. There's a modular sectional to meet any aesthetic taste, but we find this On the Rocks sofa by Edra to be an especially eye-catching piece of living room furniture. With multiple configurations and no rigid structure, you're free to explore your imagination without limitations and relax in style.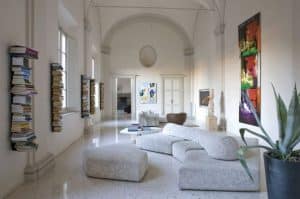 On the Rocks sectional sofa by Edra
Minimalist Kitchen Elements with Maximum Functionality
Bespoke design companies like John Michael Design Studio and Birmingham locals Cantley & Company are taking kitchens to the next level of luxury. The kitchen is a place where not just meals but memories are made, and having all the right tools for the job is essential. Traditionally, this has led to a lot of clutter in the heart of the home. However, today's smart and sleek designs integrate appliances, work surfaces, and tool blocks into the cabinetry, keeping everything tidy and beautiful and allowing you to enjoy extra space.
Fun and Functional Spaces for Teens & Tweens
What's cooler than having your own room? Having a room that transforms, inspires, and never gets boring! Multifunctionality in kids' rooms gives them the space to explore their creative sides and have adventures right in their own home. With the ability to transform from homework hub to treehouse, storage space to spaceship, a multifunctional bedroom allows your little ones more room to grow, learn, and thrive.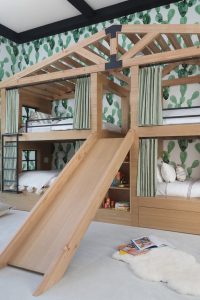 Treehouse Bunk Bed Inspiration by Studio Life/Style
Multiple Functions, Multiple Ways to Enjoy
Multifunctional furniture and modular design principles aren't just about saving space anymore. They're great ways of leaning into your creativity, giving yourself maximum flexibility, and luxuriating in the freedom to choose the way you play, every day. If their budget permits it, many people are opting for custom furniture instead of mass-produced furniture. In addition, we're also seeing a return to natural textures and sustainable materials.
When you build a custom home at Shoal Creek, you have full freedom to create the space of your dreams—and with multifunctional furniture and trendy modular pieces, you can create and recreate it again and again!
SHOAL CREEK: THE BEST PLACE TO BUILD A LUXURY CUSTOM HOME IN BIRMINGHAM
Shoal Creek is built on a world-famous golf course, but that's just the beginning of the story. With awe-inspiring natural surroundings, a safe and secure gated community, and total freedom to design the luxury home of your dreams, Shoal Creek is a place where you can get away every day. Use the property search feature on our site to browse lots for sale. To learn more, call us today at (205) 628-9983 or contact us here.