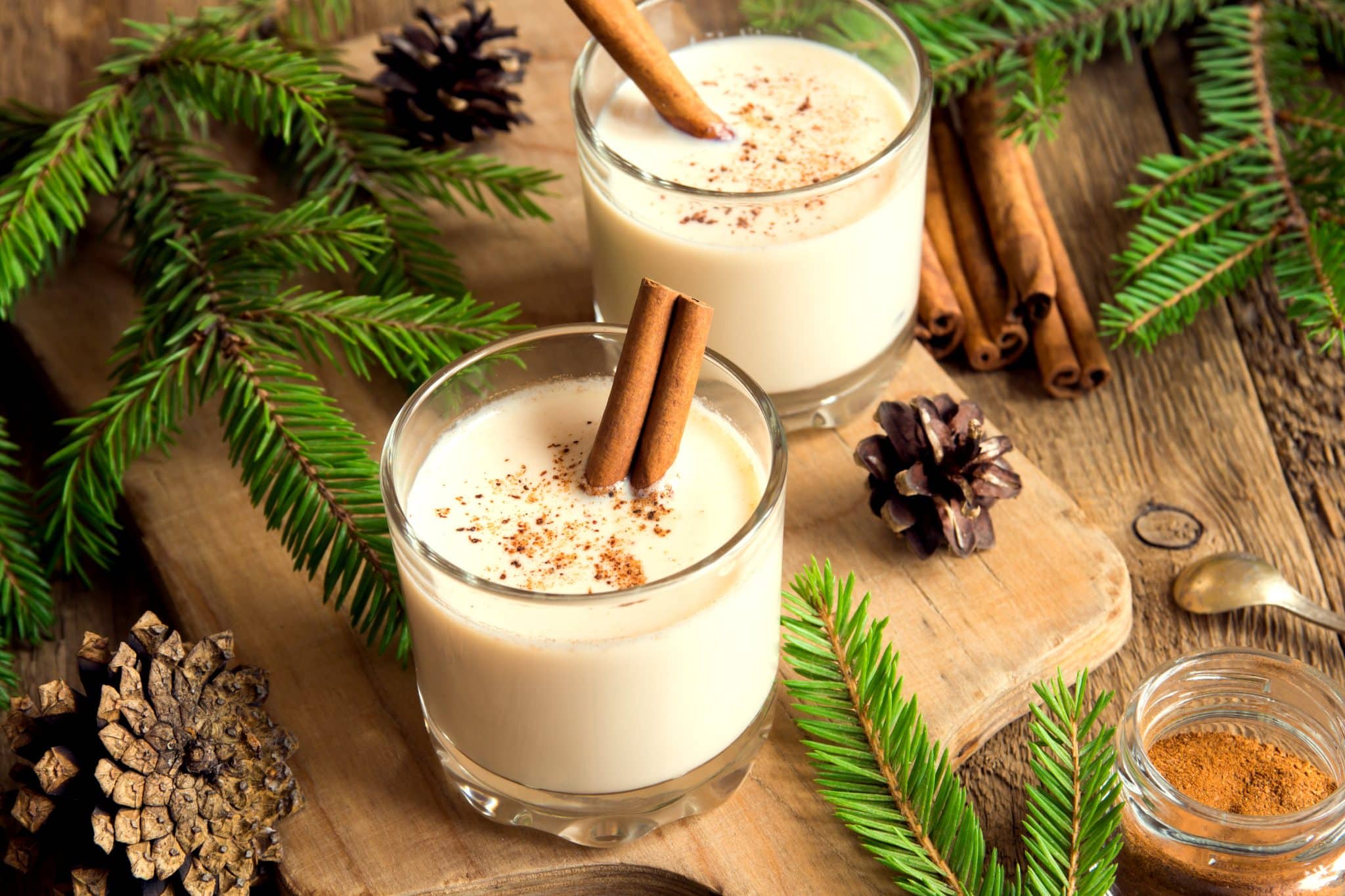 Classic Southern Holiday Cocktails to Make Your Spirits Bright

One of the best reasons to join the Shoal Creek gated community is the opportunity to build your own custom home—and entertain in it. There's no better setting for a magical evening of holiday cheer, with each home nestled in its own private wooded wonderland. Here in Alabama, we know how to bring tradition and heritage together with luxury like no other place, and Shoal Creek is no exception.

So, for your next festive get-together, what will you serve to brighten up your guests' spirits? We've compiled a list of our favorite southern holiday cocktails for an upscale, down-home delight, each with a sumptuous local twist.
Southern Eggnog
Eggnog is one of the first drinks we think of when the holiday season arrives. Rich, creamy, and delightfully boozy, a glass of spiked eggnog is guaranteed to get your guests in the spirit. We like Alan Jackson's eggnog recipe, which elevates this yuletide favorite with dreamy whipped cream and egg whites—and a hearty helping of bourbon and light rum. Make it especially magical with Magic City spirits, like Dread River Distilling Co. Rum.
Hot Buttered Whiskey
Now this cocktail just sounds Southern! A perfect pairing for Thanksgiving or Christmas entertaining, this cozy, warm drink soothes and satisfies. Start by preparing a uniquely sweet spiced batter, which melts into warmed whiskey like a pat of butter. While this drink is versatile enough to work with a variety of spirits, we find it goes down a treat with Dread River Distilling Company small-batch rye Cahaba Brewing Company's Bourbon Whiskey, made right here in Birmingham.
New Orleans Brandy Milk Punch
A lauded New Orleans alternative to eggnog, Milk Punch will jazz up any holiday brunch with bright nutmeg and rich cream. Laissez les bons temps rouler with this recipe from French 75 Bar, the "grande dame" of Creole dining in the Crescent City. While many recipes call for bourbon, you can also give it a sophisticated Alabama twist by substituting Leslie's Muscadine Brandy from John Emerald Distilling Company in Opelika.
Southern White Russian
Our last creamy cocktail of the list is a southern spin on an eastern classic. If you suspect your guests may need a little pick-me-up after a day of celebrations, this delectable coffee cocktail is a must-serve. Simply replace the familiar Kahlua with Hoodoo Chicory Liqueur by Cathead Distillery in Jackson, Mississippi. It provides a rich kick that is sure to wow your friends and family with its wholly unique flavor, which pairs wonderfully with a rim of turbinado sugar.
Joy Wagon
Specialty crafted by Birmingham's own Steva Casey, a nationally recognized craft-cocktail bartender, this bubbly spritzer shines at holiday events. The Joy Wagon, created for the winter menu at Satellite in Avondale, combines bold, dry champagne with light and fruity Lillet Rose liqueur and mezcal. Don't forget the grapefruit garnish! Entirely one-of-a-kind and sparkling with winter citrus notes, this local creation is a new Christmas cocktail tradition in the making.
Iron City Cranberry Gin Fizz
This southern spin on a gin fizz is a great option for holiday cocktails and mocktails alike—it's easy to make a delicious non-alcoholic batch. The classically festive flavors of cranberry and juniper-bright gin combine into a fizzy and refreshing taste of Christmas. For top-quality flavor, use freshly squeezed lemon juice and fresh thyme sprigs. Redmont Distilling Company Vulcan Gin provides local flavor, and if you're feeling especially bold, substitute the club soda for Buffalo Rock Ginger Ale for an extra spicy delight.
Lights, Libations, and Luxury
Whether you're mixing up a batch to treat your friends or simply enjoying a nice sip to yourself by the firelight, these holiday cocktails are sure to make spirits bright. We hope your season is full of great things to toast to and plenty of your favorite people to celebrate with. May your luxury home be warm and full of light this holiday season!
Shoal Creek Living: Create Your Own Winter Wonderland
Shoal Creek gated community is a gem nestled at the edge of Birmingham, Alabama. Featuring an abundance of magical natural landscapes, luxury amenities, and opportunities to fulfill your architectural dreams, Shoal Creek is the ultimate place to get away, every day. To learn more about living at Shoal Creek, call us at (205) 991-4653 or contact us here.