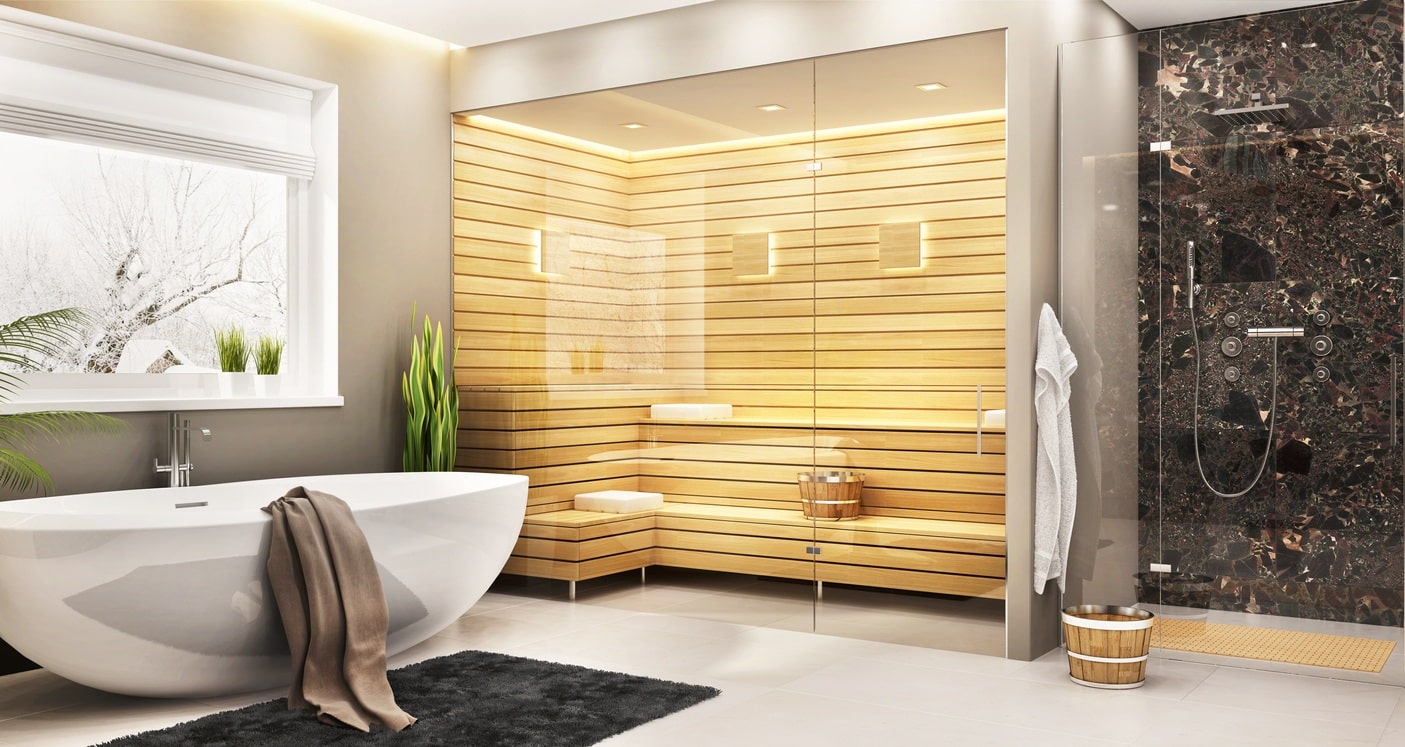 6 Tips to Take Your Master Bathroom from Lifeless to Luxurious

Your master bathroom is likely the room in your home where you spend the most time. If you're in the process of building your forever custom home, or if you are looking for a new home project to embark on for 2021, you won't regret beginning with creating a luxury master bathroom.

Ensuring your master bathroom is a space you love is crucial to having a custom home where you feel like you can relax. Your master bathroom's atmosphere and amenities impact your ability to energize in the morning and unwind in the evening. 
Designing the Perfect Luxury Master Bathroom 

At Shoal Creek, our residents have created one-of-a-kind custom homes in our luxury neighborhood, each filled with must-have features and striking architecture. We've taken some pages out of their books to fill this blog with inspiration for the perfect luxury master bathroom.
From vanity touches and mirror makeovers to elegant finishes and more, these ideas will leave you ready to transform your bathroom into your very own luxurious bathroom spa retreat.


1. Let There Be Light 
Strategic lighting is the cornerstone of any room, including the master bathroom. Whether you bring in natural light through an abundance of windows or add in artificial light with an attention-grabbing chandelier, elegant sconces, modern vanity lights, or hanging pendant lights, don't leave your bathroom's lighting potential untouched. 
Also, don't forget to add dimmers onto the light switches so that you can create a luxurious ambiance at a moment's notice! 
2. Use a Dramatic Tub as a Statement Piece
Who doesn't love a large, spacious tub that you can soak and relax in for a while? All you need is a glass of wine and a good book! An elegant soaking tub is the perfect focal point for a luxury master bathroom. From a classic freestanding white tub to a charming clawfoot tub, drawing a bath will feel relaxing in a luxury master bathroom. 
However, if you prefer a long shower, installing a dramatic shower is a fantastic option, as well.  Expansive glass showers fit with a comfortable bench, double shower heads, or a calming rain shower head can certainly encapsulate a luxury master bathroom feel. 
3. Include Tantalizing Textures
Statement pieces, such as impressive chandeliers and exquisite bathtubs, aren't the only way to add extravagance to your master bathroom. Tantalizing textures, captivating colors, and majestic materials keep things exciting and add a luxurious touch. 
For example, plush towels and cozy robes mimic the feel of being in a high-end resort, while wooden accents and lush green hanging plants can turn any bathroom into a tranquil spa-like atmosphere. Play around with different textures, designs, and materials until you find a combination that you love.
4. Keep It Toasty
Sometimes it's the unseen design aspects of a luxurious master bathroom that can often make the most significant difference! To keep things warm and toasty (especially during our chilly winters), installing electric heated floors under the tile flooring can turn a cold, uninviting master bathroom into a heated haven. 
5. Make The Space Clean and Airy 
If you want your luxury master bathroom to feel even more grand, create the illusion of more space with a scaled-up mirror. This detail not only makes any master bathroom feel larger than it is, but mirrors amplify light, enhancing a luxurious, airy, and clean feeling. Additionally, use attractive and practical storage options to hide bathroom essentials and ensure that you're utilizing the space well.
6. Utilize Scents for a Luxury Master Bath Feel 
Sometimes a luxurious design incorporates each of your senses. After all, feeling relaxed in your luxury master bathroom is more than just the look of a room – it is about the overall experience!
An underrated but helpful tip: introducing a rich, enticing scent ties everything together in a luxury master bathroom. Luscious scented soaps, subtle potpourri, or a refined reed diffuser can take your bathroom from drab to lavish. You'll be captivated the moment you walk through the door!
Embrace your dream home features in a luxury neighborhood
Are you ready to create a luxury master bathroom in a custom home built just for you? The beauty of a custom home is that you are the one to dream it, design it, and see every aspect come to life.
While this list provides excellent design ideas for a luxury bathroom, you'll likely want to adapt these amenities to fit your lifestyle. Finding your family's ideal home features will make your custom home feel like the true definition of luxury! 
Another Must-Have Feature in Your Custom Home: The Perfect Location 
Shoal Creek is the premier luxury gated neighborhood in Birmingham, Alabama. To schedule a visit, call us at (205) 628-9983 or contact us here.