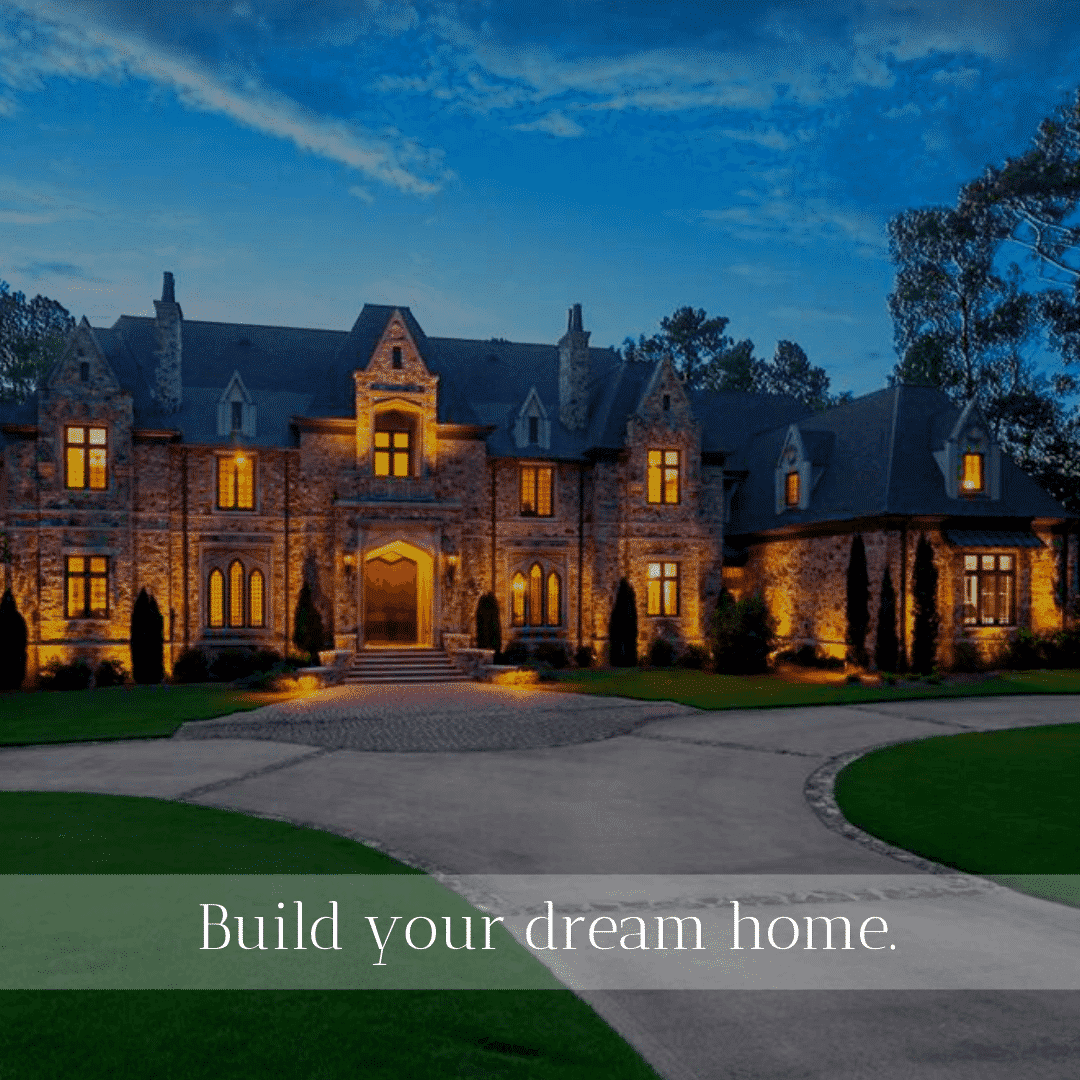 Looking for Dream Home Inspiration? Shoal Creek's Many Architectural Styles

Luxury. Privacy. Beauty. Nature. Culture. Possibility. This is what you experience living at Shoal Creek.

At Shoal Creek, we recognize that there is no cookie-cutter mold for a dream home. One of the most desired and unique characteristics of our luxury home community is that we don't limit the creativity of our residents. Each property owner designs and implements unique scapes that reflect their personality and complements the architecture of their residence. And, our Architecture Committee maintains a high community standard in approval of each design and its materials. 

We are continually inspired by the way our residents build their homes as a reflection of their lives. Let's look at some examples of architecture at Shoal Creek, and see if you, too, find inspiration for your forever home. 
European chic, Shoal Creek luxuries

Many of our houses have been inspired by European characteristics influencing various architectural styles for centuries. European influences don't only exist within our homes, but in the Shoal Creek Club House, as well. The historical beginnings of Shoal Creek's architectural style tie back to English-influenced Colonial Williamsburg, with our community clubhouse being a replica of the Governor's Palace in Virginia. 

Stroll down our roads, and you may pass an exquisite Tudor-style estate, with groupings of large bay windows, stone archways, and an exterior color palette of natural browns and creams in its decorative half-timbering and steep rooflines.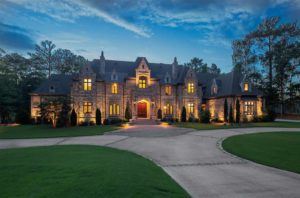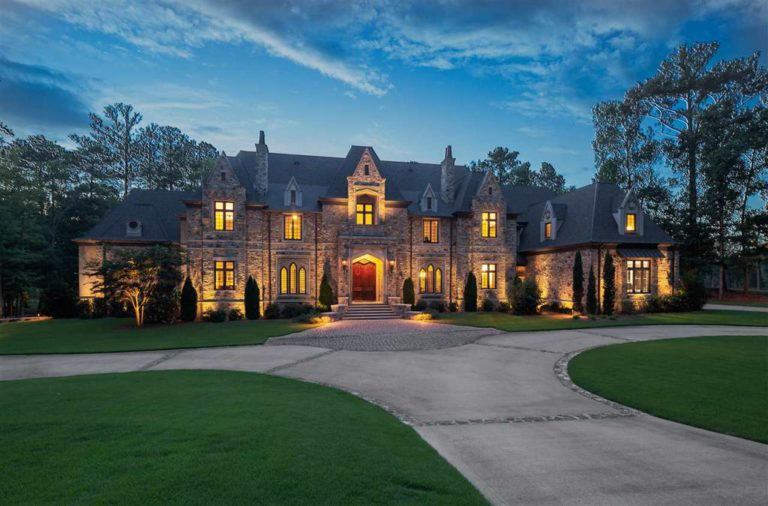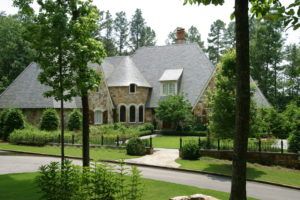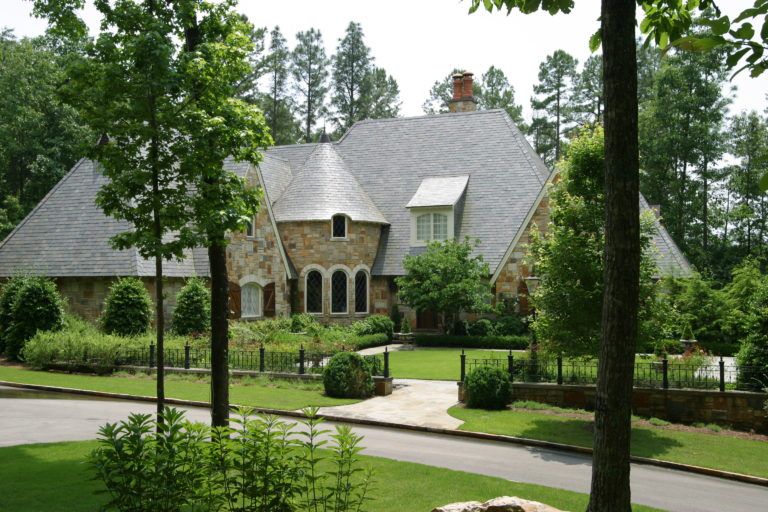 Look on, and you can find French provincial homes displaying country elegance, with symmetrical windows and sightly shades of brick and stone. These stately homes are set among the trees and lakes, conveying a sense of timeless luxury.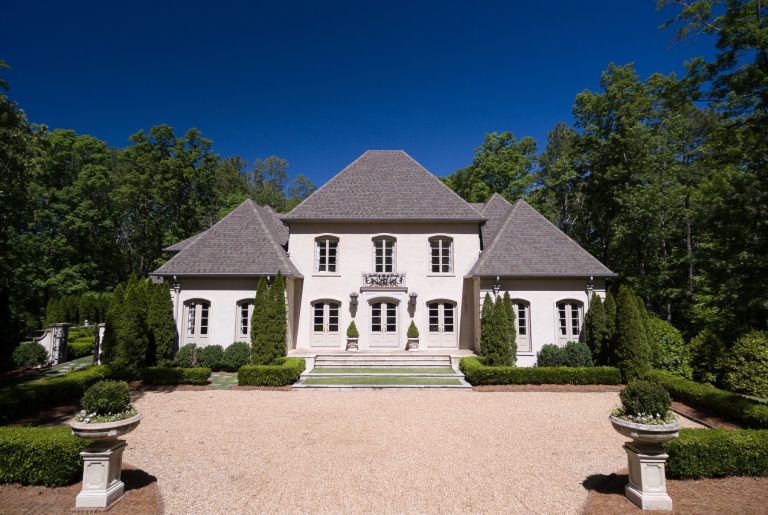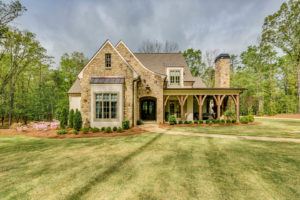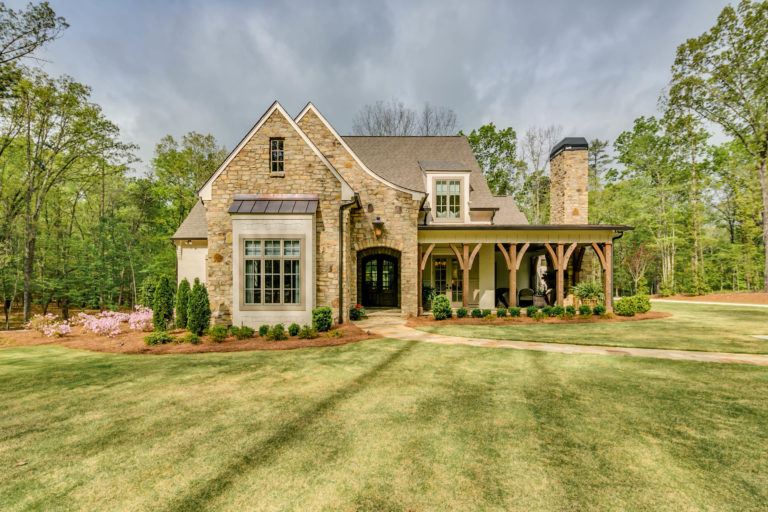 Balanced composition, brick exterior and classical details identify the Georgian style. The aesthetics of the Georgian architectural style paired with grand landscaped settings make for lovely, impressive residences and properties.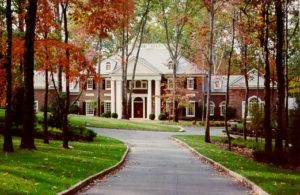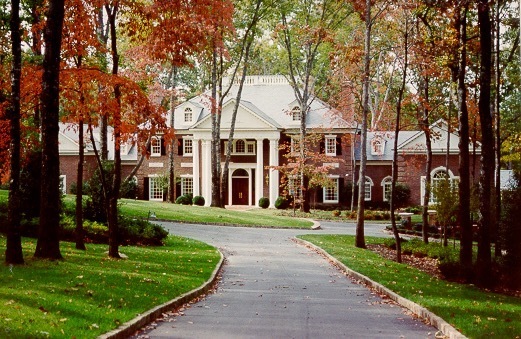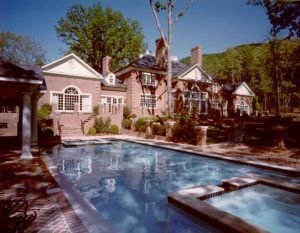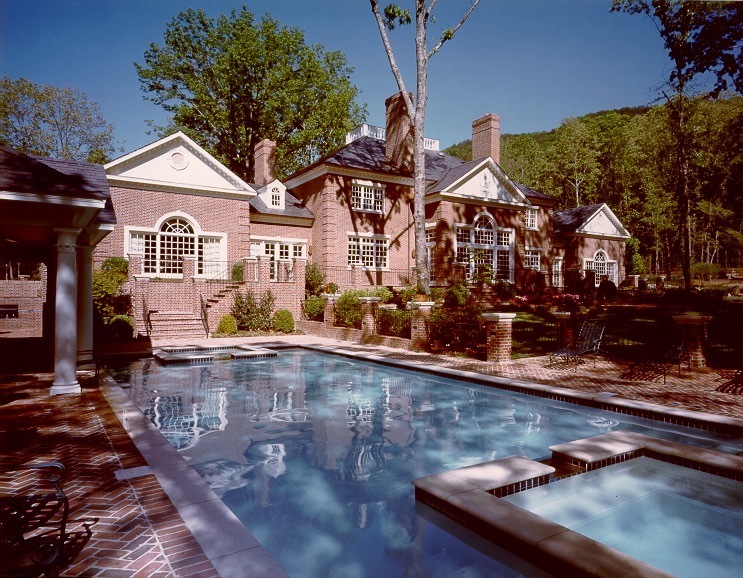 Troon Hamlet, Shoal Creek's small cottage community, offers homeowners charming properties with custom homes. This hamlet within Shoal Creek is a perfect place for a family-oriented private haven.
With the elegance and rustic charm of traditional English Cottage-style homes, Troon Hamlet properties provide both approachability and leisure. The arched doorways, exposed brick chimneys, and the natural woodsy property lots of Troon Hamlet's cottages are both quaint and winsome.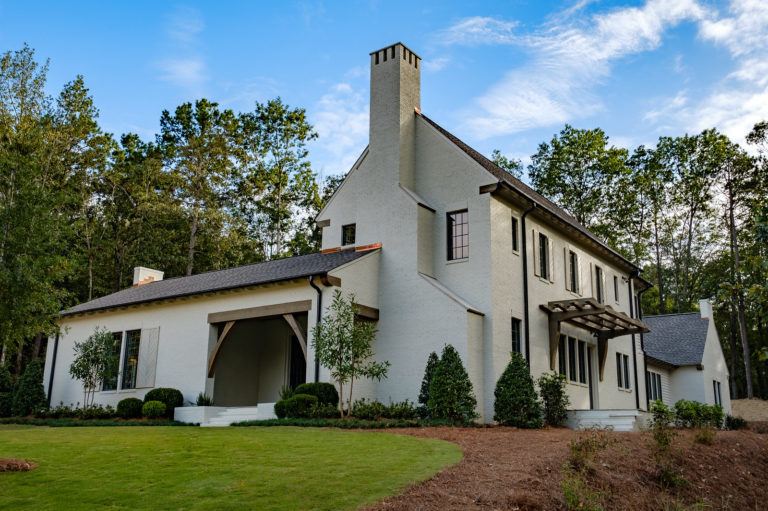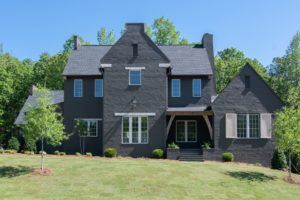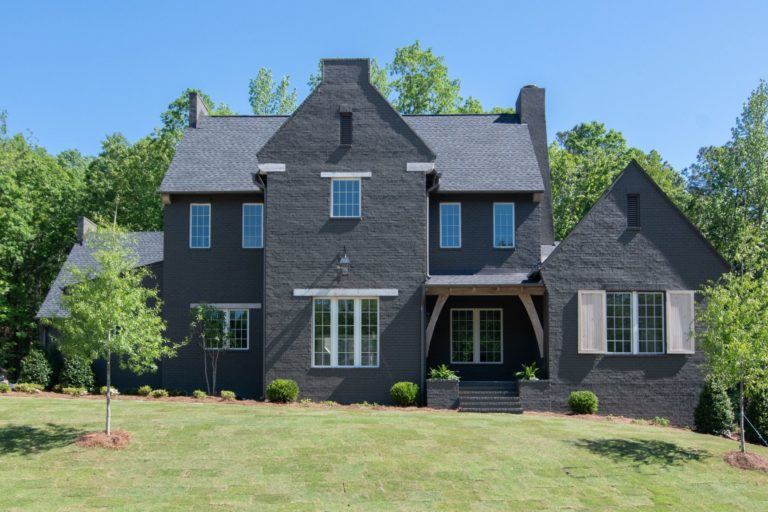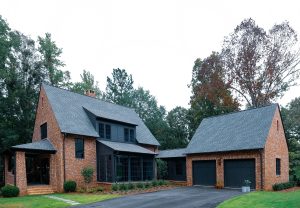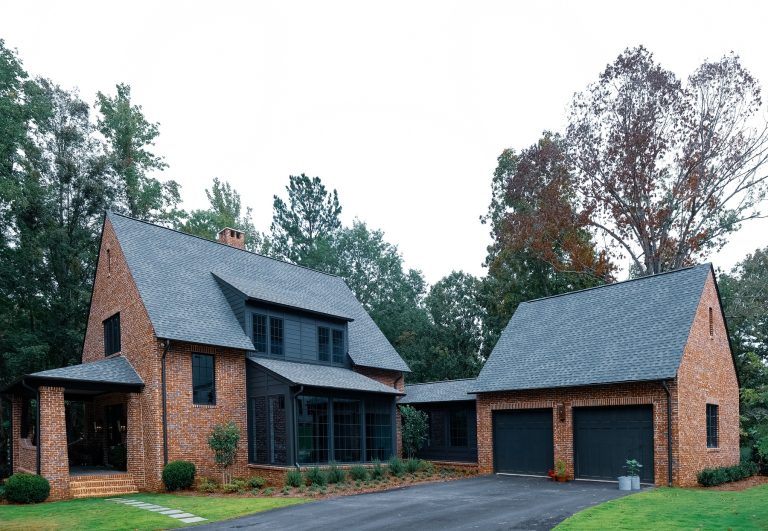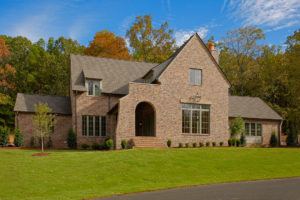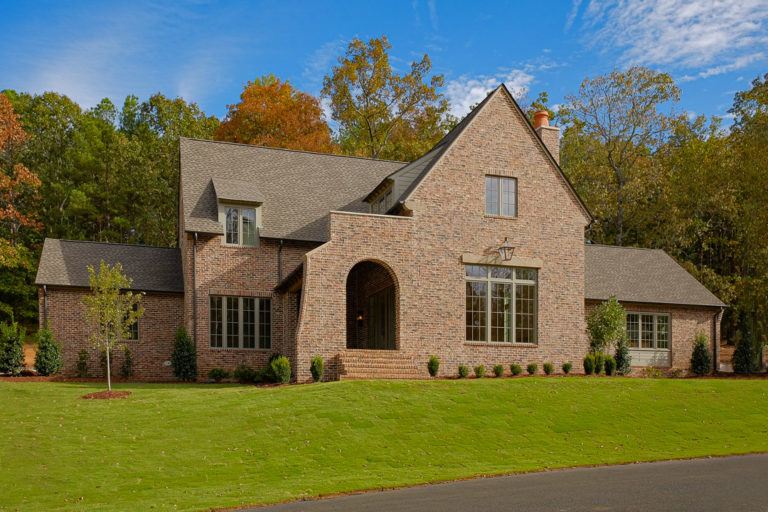 Southern Neoclassical with a side of Louisiana
With an intriguing interpretation of classic elements, these neoclassical, Louisiana-style properties have features such as striking white columns, grand entrances, sweeping porches, and decorative courtyards. This architecture style that exhibits the grandeur of scale paired with the simplicity of geometric form results in alluring, classical homes.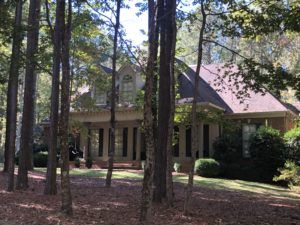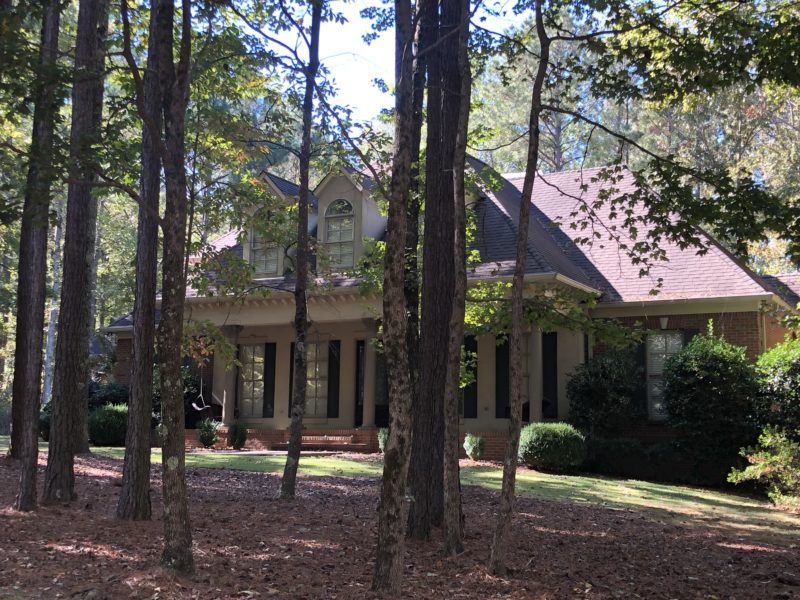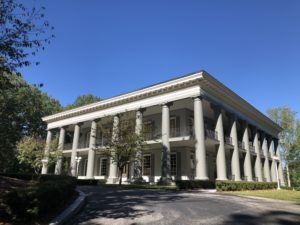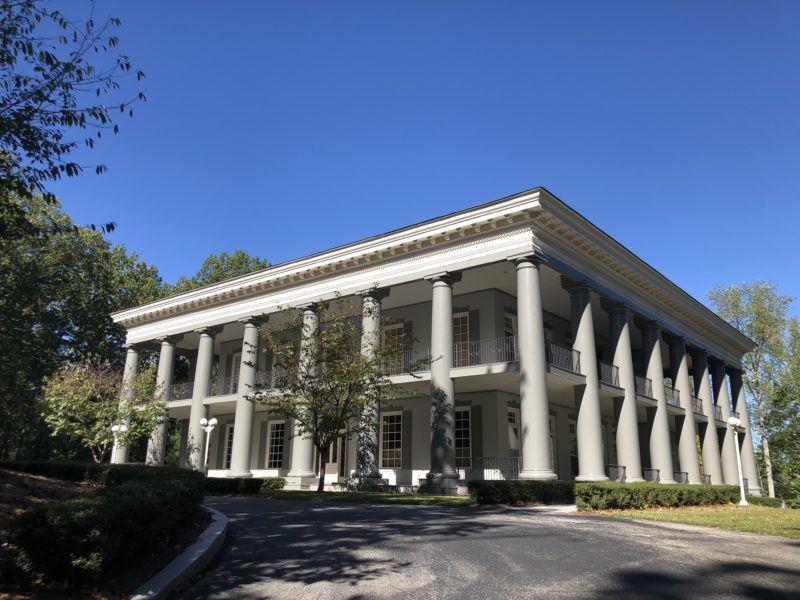 This American Farmhouse has features such as steep roofing, stone facing, central chimneys, and white columns. This design of an American farmhouse is a modern take on the original architectural style popularized by Pennsylvania German traditional homes in the early 1700s.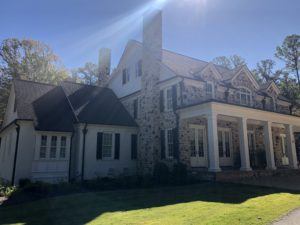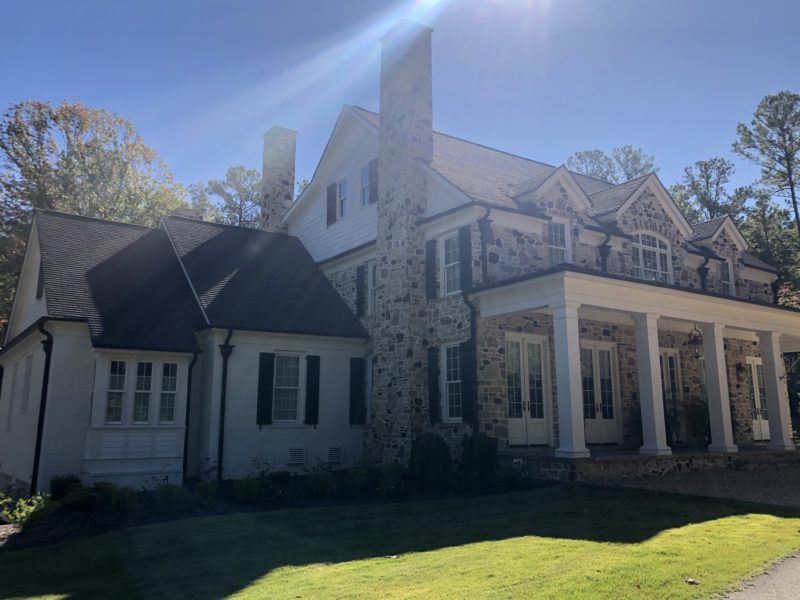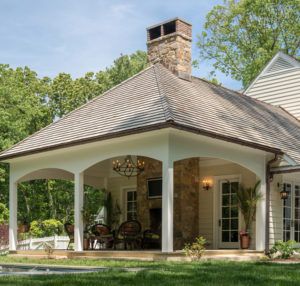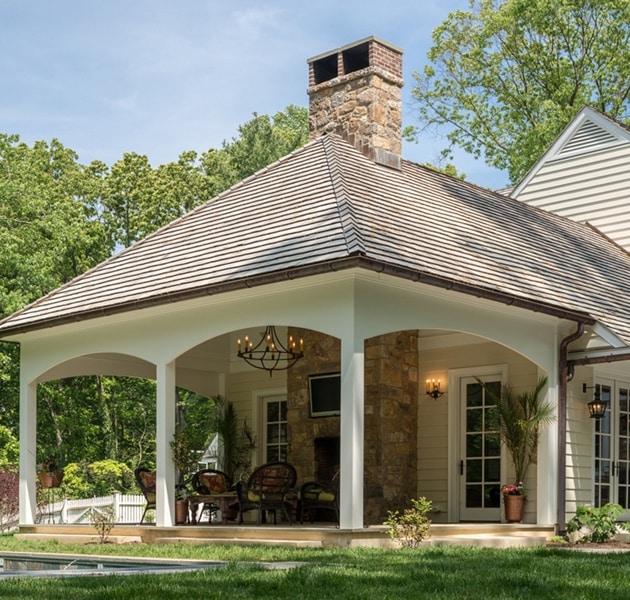 Contemporary but never out of style

Turn the corner, and you'll even be able to find a one of a kind house of modern design. This modern approach to architecture tends to feature clean lines, large windows, and inventive designs. Contemporary homes are ideal for living simply, providing a tranquil and pleasant atmosphere, and implementing "green" eco-friendly practices.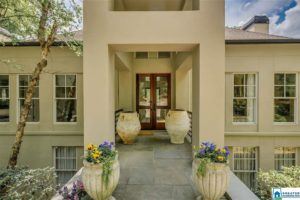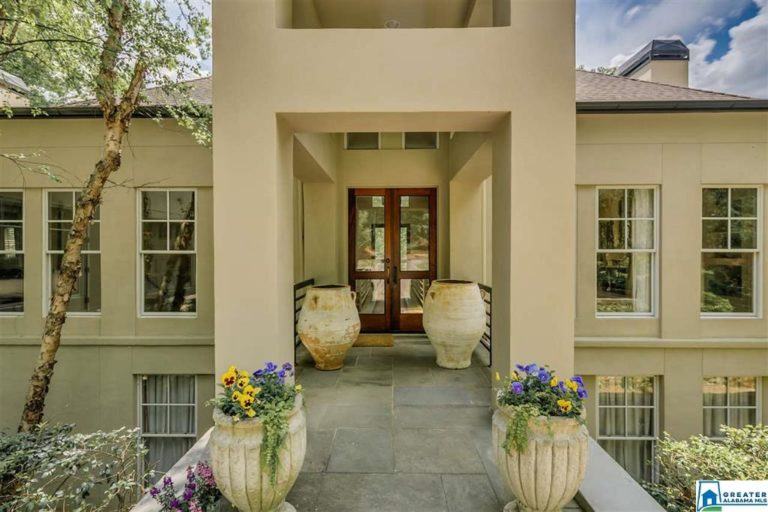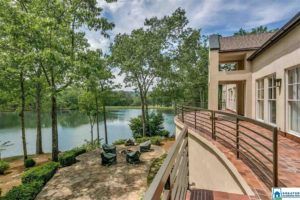 Whether your dream home is classic or contemporary, you'll find inspiration at Shoal Creek
At Shoal Creek, we're proud to display a variety of architectural styles that transcend history. Taking the best from the past and constructing a house you adore today is our goal. We hope taking a look into our community inspires what you are dreaming of for your next residence.
Shoal Creek is where luxury meets nature. Our sizable variety of architectural styles and resident personalities creates a picturesque location for custom-built homes with scenic views.
SHOAL CREEK – GET AWAY, EVERY DAY
Shoal Creek is a premier, idyllic community set around an equally premier golf course, host of the U.S. Women's Open Championship in 2018. Our vibrant and diverse community of residents enjoys a peaceful, secure setting in nature with all the modern luxuries we have to offer. Come explore Shoal Creek. It's full of possibilities. 205-991-4653 or contact us here.