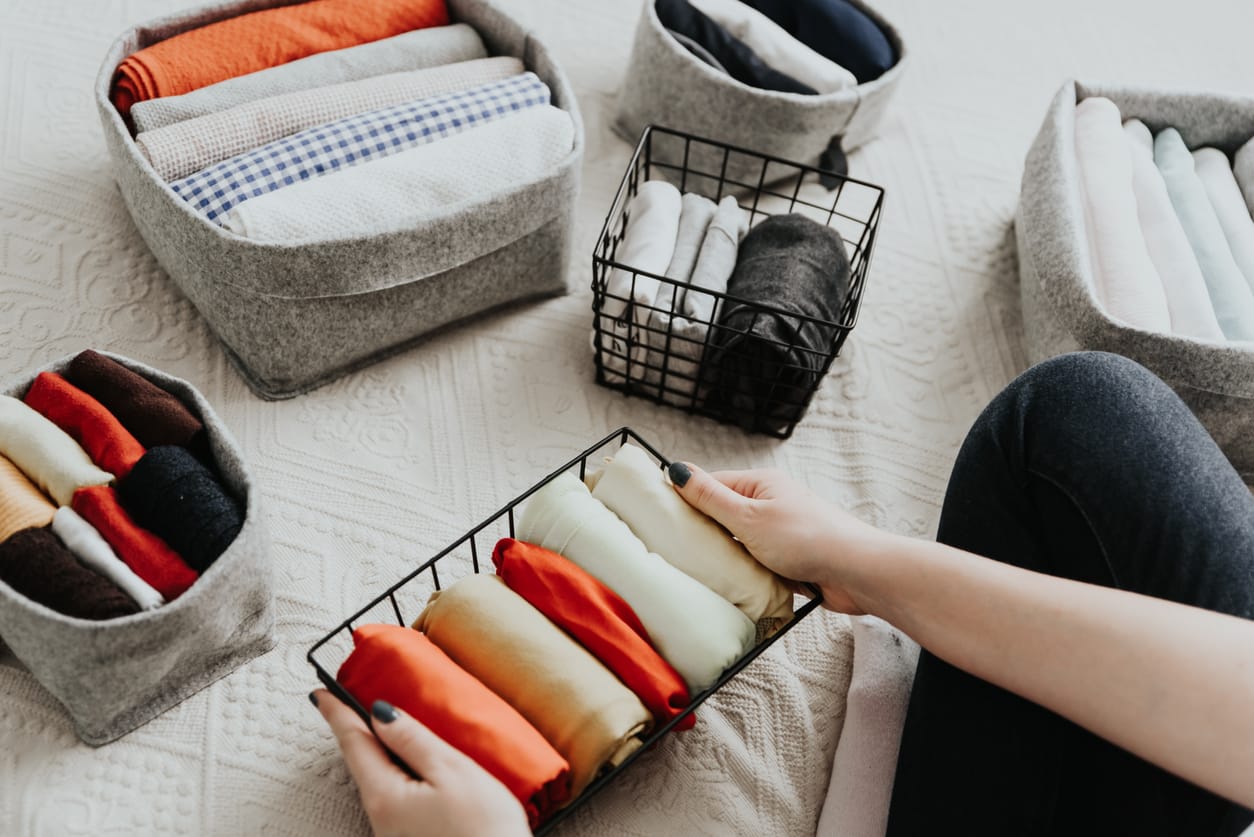 5 Organization Tips for Your Custom Home in the New Year

It's that time of the year again! With the new year comes a new list of resolutions, from losing weight and setting a budget to volunteering or reading more books. 

A popular resolution among our Shoal Creek residents? Home organization. When you invest in a one-of-a-kind custom home in a private luxury neighborhood, you don't want clutter taking away from your beautiful living space! 

While New Year's resolutions are a common phenomenon, unfortunately, most resolutions don't even last until February. But this year can be different! If 2020 has shown us anything, it's that we can handle more than we think we can. 
5 Practical Ways to Keep Your Home Organized 
It's often harder than you think to keep your New Year's resolutions, especially when it comes to maintaining, cleaning, and organizing your custom home. Our team at Shoal Creek came up with some simple, practical ways to ensure that your home is orderly not only in January but throughout the entire year. 
1. Start Small 

While you may want your entire home to be well-organized and spotless immediately, you must begin with a more realistic plan. Setting too big of a goal can leave you feeling frustrated before even nearing the completion of a simple task. Instead, try setting one modest goal per month for you and your family. 
Scheduling a home maintenance appointment, limiting your Target runs, or cleaning out your mudroom are all examples of simple, manageable tasks to help you get the momentum going to complete more significant projects.
2. Make a Routine
Creating a long-term plan can help you stay focused on your overall goals while giving you a framework for accomplishing them. Instead of doing one-time purges and organization tasks, make daily, weekly, and monthly routines. Making a habit can help you to get in the practice of regularly organizing instead of sporadically cleaning. 
For example, some routines could be to make your bed daily, restock bathrooms weekly, and clean out the fridge monthly.
3. Take it Room by Room
Again, the key is not to overwhelm yourself with tasks before you have even really gotten started. Sometimes, even taking it room by room is still too big of a chore. In that case, go corner by corner, dresser by dresser, or shelf by shelf. Any step you take is in the right direction! 
A room does not become disorganized in a few minutes, and it won't become perfectly organized in an afternoon, either. Take your time!
4. Find a Home for Everything

Finding a place for everything does not mean it still belongs in your home! As you go through your desk, closet, drawers, toys, pantry, and other rooms, divide your belongings into piles. In the Marie Kondo style, create one pile to keep, one for trash, and one to donate. 
Being methodical in your process will help you to stay settled even in the mess of reorganizing!
5. Make it Fun! 
Decluttering your space doesn't have to be all work and no play! Adding some charming designs help organize while also showing off your style. Placing a chalkboard to the fridge for your grocery list, clear containers in the pantry for your food goods, and unique labels for toy bins or your laundry room are all great ideas! For a final touch, bring home some fresh flowers to place on your counter. 
The point of organizing your belongings is to show off your beautiful home and be able to relax in your own space with your loved ones. Regardless of where you're at in the organization process, your custom home is worthy to enjoy! 
Explore Beautiful Custom Homes at Shoal Creek
Located in the Appalachian foothills, Shoal Creek is the premier luxury neighborhood in Birmingham, Alabama. To schedule a visit, call us at (205) 991-4653 or contact us here.