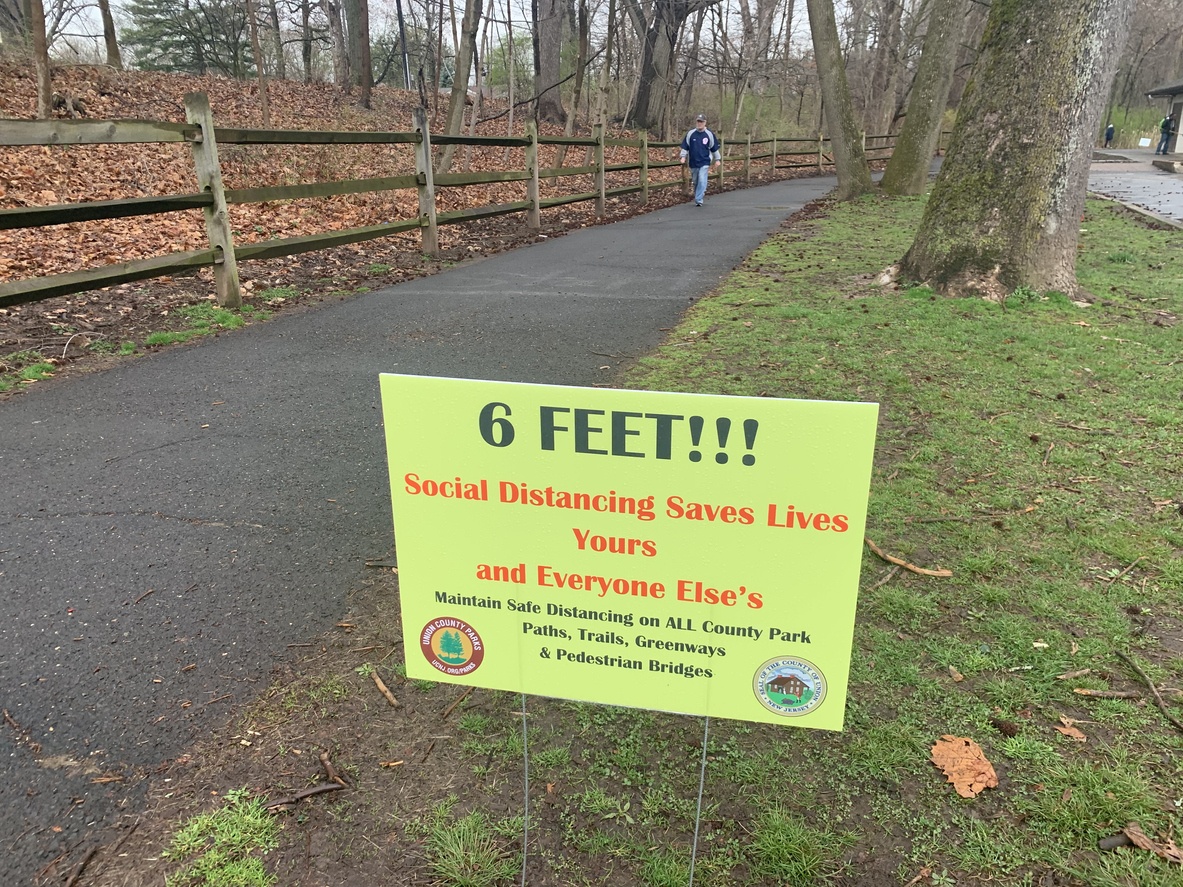 Social Distancing in Birmingham – Nature is Waiting for You

Social distancing has become the rule these days in light of COVID-19. Staying six feet apart from other people at all times and wearing face coverings whenever we go out has become the norm – and it can feel isolating after a couple of weeks.

Fortunately, it is springtime in Birmingham! The dogwoods and azaleas are blooming, the grass and trees are "greening" up, and aside from a few thunderstorm and tornado warnings, the days are delightful and perfect for getting outdoors. 

We are so lucky that there are so many beautiful places to get outdoors in Birmingham during this time. And that's a good thing, because being outdoors and spending time in nature has proven to have many health benefits, such as:
The body's production of vitamin D

, also known as "the sunshine vitamin", allows your body to provide this valuable vitamin with only 10-15 minutes' exposure to the sun two days a week.

Lowering your

stress hormones

as well as your heart rate and blood pressure levels.

Losing a couple of pounds or inches

you might have put on while being stuck at home!
So get out there and take a walk, go on a hike, ride your bike, and go for a jog in one of Birmingham's great outdoor getaway spots.
Social distancing in Nature in Birmingham, Alabama
This 940-acre treasure is well-known around town for its lovely nature trails, hiking spots, and bike-friendly mountain trails (water sports and playgrounds are closed right now – see Oak Mountain's COVID-19 page to learn more about what you'll want to shy away from during your visit.) 
Our advice: take the Green Trail up to Peavine Falls – it's a short 1.9-mile hike, but it's pretty steep. With all the rain we've had lately, the Falls will be flowing and splashing – a beautiful sight.
Aldridge Gardens
If you've never planned a trip to the lovely Aldridge Gardens, now's the time. (Note: the office buildings and restrooms are currently closed, so plan ahead!) This 30-acre property right in the heart of Hoover showcases one of a kind hydrangeas, among many other types of greenery and flowering plants. The half-mile walking trail is perfect for meandering among the beautiful flora and fauna of the Gardens and will get your mind off of everything for a short while.
Our advice: take a picnic lunch and a blanket and spread out with the family in front of their five-acre lake.

Last but not least, don't forget about Red Mountain Park, one of Birmingham's newer outdoor nature lover's weekend afternoon getaway. Red Mountain Park boasts 1,500 acres of pristine forest land along the Red Mountain Ridge. There are over 15 miles of trails, several of which overlook Birmingham, perfect for hiking and mountain biking. 
Our advice: there are 2 miles of flat walking trails that can accommodate baby strollers – moms and dads, take note!
Shoal Creek residents know about outdoor delights
Of course, our Shoal Creek residents never have to leave this luxurious gated community to experience the great outdoors at its finest. Shoal Creek is its own outdoor enclave, and residents regularly enjoy all of the natural beauty it offers. Located at the foothills of the Appalachian foothills, vista views, greenery, and lakes are standard fare for residents.
Shoal Creek is located just close enough to downtown Birmingham to be a convenient commute, but far enough out in nature to feel as though you've escaped into your own private retreat. With plenty of breathing space and untouched forests, it's designed for exploring and discovering.
In this serene, mountainous setting, it's not unusual to see residents biking through the bucolic neighborhoods, zipping around in their golf carts, walking amongst the trees and natural land settings of each neighbor's ample properties, and strolling around the neighborhood with the family. 
So you can now see that spending time outdoors during this time of social distancing can be a critical component of your physical and mental health. That said, if you desire to live in an area that feels like a beautiful state park every single day of the year, Shoal Creek might just be the luxury community you are looking for! We'd love to show you around, so reach out to us at any time.