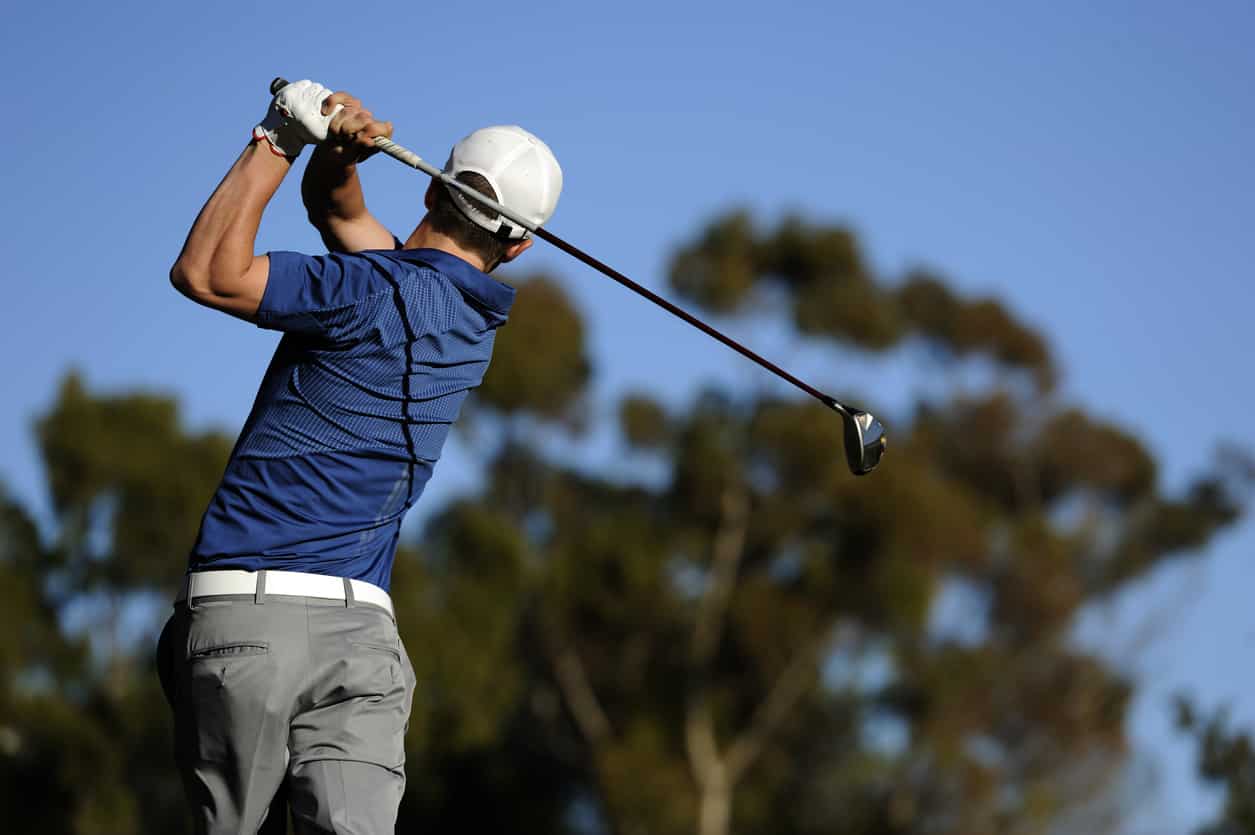 Perfecting Your Golf Swing: Important Lessons from Ben Hogan

Shoal Creek's azaleas are bright enough to rival Augusta's this year, and it's a grand place for perfecting your golf swing. Golf is the shining star of Shoal Creek, and golfers of all levels make this community their home.

Golfers who are interested in perfecting their golf swings can pick up some great tips from the late golfer Ben Hogan, who had a swing that wowed the world. Below we break down what made the Ben Hogan golf swing so uniquely effective.
Take Notes: Tips to Perfect the Hogan Golf Swing 
Golf's most remarkable comeback story started in 1950 at Merion, when Ben Hogan—who some have called golf's greatest all-time U.S. Open player—captured our national championship and five of the following seven majors. Hogan was a Masters, British Open, and U.S. Open champion. Amazingly, all of these victories were earned after surviving a serious automobile accident. Many predicted he would never play again after his accident, but he did, becoming one of the greats of the golf industry. "It was a miracle," the late golf champion and CBS analyst Ken Venturi told Golf Digest in 2009.
It was nice to hear Hogan's name and his story again. While millennials may know Tiger Woods, who has also recovered from a serious crash, they should know Hogan, too. Ben Hogan, you see, still matters, more than 25 years after his death at age 84. And he still has wisdom to impart, even today, to Shoal Creek golfers at every skill level. Here are seven lessons from the great champion that you can keep in mind this golf season.
1. ACCELERATE THROUGH IMPACT 
Ben Hogan's golf swing would gradually increase tempo from the top of the swing all the way through impact, so that clubhead speed was fastest after contact with the golf ball.
2. THINK LOW
Hogan believed that whenever possible, golfers should think low around the greens. Chips and pitches should be low to allow for spin on the golf balls and greater control of the swing plane. Hogan also recommended keeping hand movement to a minimum to avoid scooping the ball.
3. ACCURACY IS KEY
Accuracy off the tee was a staple of Hogan's game before and after his accident. The key to Hogan's swing was to delay wrist action during the downswing, which kept the clubhead falling behind his hands.
4. SOLIDIFY YOUR GRIP
The only direct physical contact in the sport of golf is between your hands and the club. In a Hogan golf swing, it all starts with the grip. In his classic book, Ben Hogan's Five Lessons, Hogan wrote that a solid grip is the foundation of a great swing. Both hands have to work in harmony and fit firmly on the club as a single unit for a proper grip. Paraphrasing Hogan, a partially correct grip is still partially incorrect, and the hands cannot work together. If you're a right-handed player, be mindful of your left arm, left wrist, and left shoulder. They should all do their part to stabilize movement, working in tandem with the right arm as it propels the swing.
5. STANCE AND POSTURE
How much do you think about your feet when you golf? The right stance activates the right muscles and allows for proper alignment and a balanced swing. It starts with your feet, knees, hips, and shoulders all being aligned at the target. Feet should be shoulder-width apart, with your front foot slightly opened towards the target and your back foot perpendicular to the target.
6. TAKE HEART
The sixth lesson is something intangible. You can't see it with your eyes or fix it with a new grip, new golf clubs, or weeks of lessons, though they will most likely lower your score. It's the most powerful lesson from Hogan's life. In fact, it's one of the four most important lessons taught by the game. Golf teaches integrity and etiquette, to be sure.
7. PUT IN THE WORK
Hogan's life offered a shining example of great work ethic. It all started for him as a kid, practicing golf instruction 12 hours a day. He believed the practice was half the fun of playing.
"Nobody had to work as hard as Ben to play golf," the late Byron Nelson said. "Nobody." 
The Hogan story also teaches courage. Remember, he captured that 1950 U.S. Open 16 months after that near-fatal crash on a two-lane road that left him with a broken collarbone, a smashed rib, a double-fractured pelvis, and a broken ankle. So many golfers would've hung up their hats after such a hardship.
"People have always been telling me what I can't do," he said once. "I guess I have wanted to show them. That's been one of the driving forces of my life."
Golf, and championship courses like Shoal Creek, offer plenty of challenges that seem to tell golfers what they can't do. But the human heart and Ben Hogan's life tell a different story – a story of what can be done.
---
LIVING AT SHOAL CREEK: LUXURY, NATURE, GOLF, AND MORE! 
Located in the greater Birmingham, AL area near the base of Double Oak Mountain, Shoal Creek is a private gated community with an award-winning golf course among its many amenities. Shoal Creek itself is a testament to the vision of Jack Nicklaus, who at first glance only saw a bunch of par 3s in the tract of hardwood-blanketed land in the Appalachian foothills that later became the vibrant community of Shoal Creek. 
The Shoal Creek golf club opened in 1977 and has since hosted numerous championship games, including the PGA Championship, U.S. Amateur, U.S. Junior Amateur, Southern Amateur, and the 2018 U.S. Women's Open. The on-site Club consists of the famous Jack Nicklaus-designed championship Birmingham golf course, as well as the Little Links nine-hole par-three course. These 18 beautiful holes wind through the stunning terrain of the valley located between Oak and Double Oak Mountain. The Club invites all residents to become members and play on one of the most gorgeous golf courses in the country at Shoal Creek.
During a tour, you'll have the opportunity to meet with our golf pros and learn more about everything Shoal Creek offers its members. With a variety of sites now available in our gated community, you can find the perfect dream home you've been wanting. Contact our team online or via telephone at 205-991-4653 to schedule your visit today and see what people fall in love with Shoal Creek!