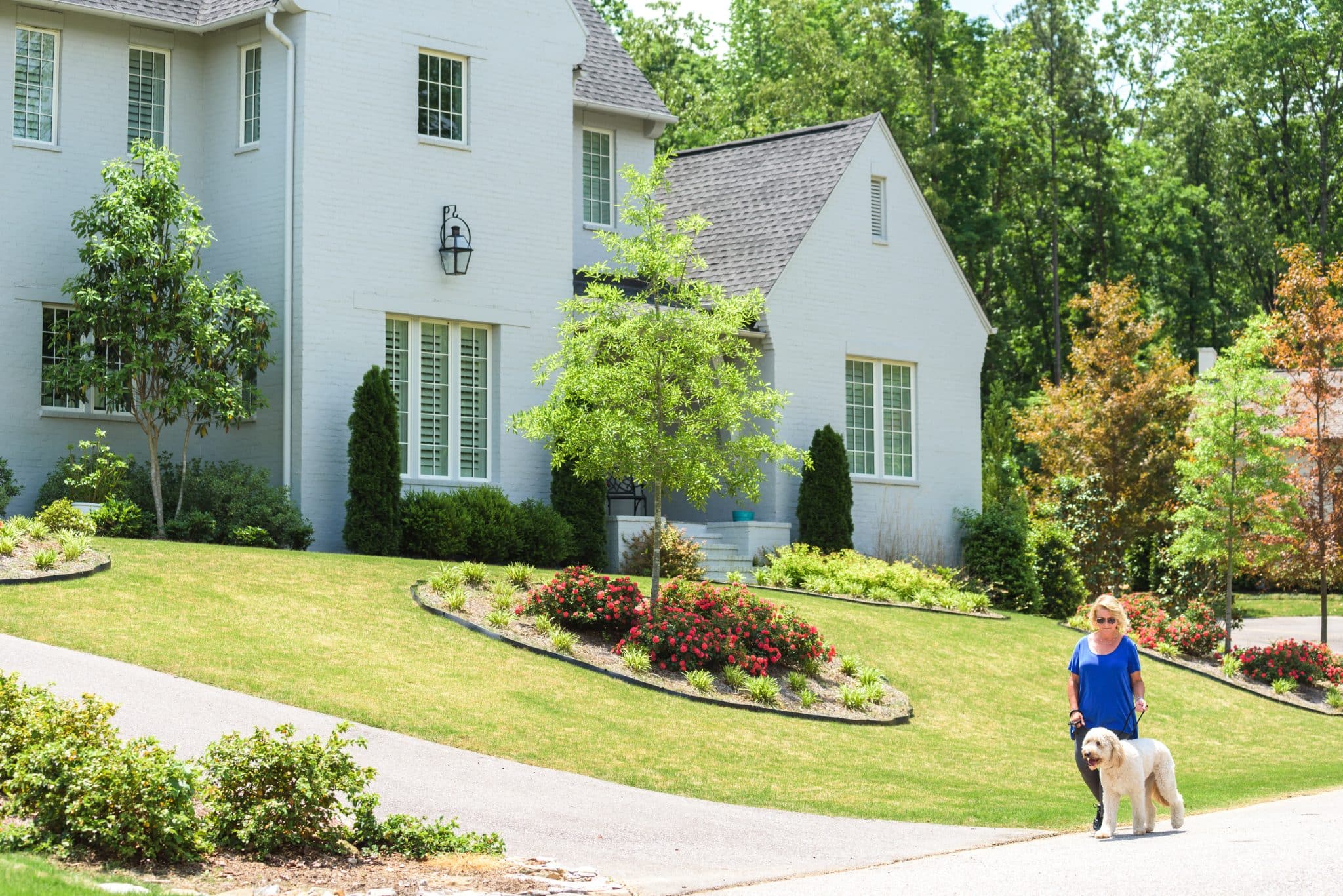 Shoal Creek's Guide to Home Gardening in Birmingham

Punxsutawney Phil may have seen his shadow this year, but down here in Alabama, we know that warmer weather is just around the corner. It's time to start planning out your spring planting—or joining the home gardening craze if you haven't already! And if you've just moved into a new home in Birmingham, now is your chance to create something truly special in your own backyard.

We've talked before about how to start a home garden for beginners. Now, we want to highlight some of the best plants for a thriving garden in our local climate, inspired by what our very own Shoal Creek residents have accomplished at their luxury homes. If you're looking for some inspiration for your perfect plot, you've come to the right place!
What is My Growing Zone in Alabama?
The Birmingham metro area sits right on the border of two USDA Plant Hardiness Zones: 7b and 8a. Shoal Creek is solidly in the 8a section, thanks to our hot summers and mild winters, with the lowest average temps between 10°F and 15°F. We have a particularly long growing season as well (about 220 days), allowing for long-lived and bounteous gardens almost year-round!
Best Plants for Zone 8A
Our climate gives us a wonderful range of herbs, vegetables, fruits, and so much more to choose from. Whether your goal as a gardener is to fill your home with beautiful flowers or supply your luxurious kitchen with fresh food, you've got a wealth of options.
Herbs
Enrich and enliven your home cooking options with these warm-weather herbs, all of which can be planted in the spring. Some can even be planted in winter, meaning you can get a head start on them before true spring arrives.
Basil: long-lasting and easy to grow, basil is ideal for adding to container gardens, vegetable beds, and so much more. Basil is one of the first herbs many gardeners plant in spring.
Coriander: this little powerhouse does double duty by producing delicious, aromatic seeds (used as a spice in a lot of Mexican and Indian cuisine) and leaves, which you may know better as cilantro.
Mint: start a mint plant indoors now and you'll have plenty of ingredients for mint juleps come Derby Day. This profuse plant is easy to grow, though you may want to wait until the threat of frost has passed to plant outside.
Don't worry—Alabama is also a great growing location for parsley, sage, rosemary, and thyme.
Vegetables
Spring and early summer are great for planting vegetables in Central Alabama. Shoal Creek gardeners can get an early start indoors, then transition the plants outdoors two weeks after the last frost. According to the Farmer's Almanac, the last spring frost is predicted to land around March 30.
Lettuce: easy for beginners, lettuce has many varieties to choose from, giving you nearly endless options for salads as you play around with your favorite types!
Green beans: who doesn't love a green bean casserole? Green beans are great because they fix nitrogen, meaning they can thrive in poor soils and even improve them. That's great news for Alabama gardeners who often have to contend with clay.
Beets: garden-fresh beets are unlike anything you'll find in the store, and they're another great choice for beginners—they're very low-maintenance, resistant to most pests and diseases, and can be planted early in the season when it's still cool.
We've barely scratched the surface with spring vegetables to plant in Alabama. Consider also summer squash (zucchini), okra, Brussels sprouts, carrots, peas, and tomatoes!
Fruits
Bushes, trees, vines, and more—Birmingham is a great place to grow fruit. We recommend purchasing trees or bushes from a local nursery, as the experts there will be able to help you choose the ideal plant for your soil conditions, sunlight, and more.
Blackberries: requiring little input for a great yield, blackberry bushes are best planted in late fall to early spring, before flowering begins. Just be cautious where you plant these bushes, as snakes tend to be attracted to them once they fruit.
Muscadines: There may be no truer southern fruit than the muscadine grape. Best planted between November and February, these vines double as beautiful trellis adornments.
Peach Trees: Did you know that the peach is the official state fruit of Alabama? Move over, Georgia! If you don't want to make the hour-long drive to Clanton's Peach Park, you can have ripe, delicious peaches in your very own backyard (though we must say, the drive is worth it for that peach ice cream!)
Local Plant Nurseries Near Shoal Creek
For more information, recommendations, and high-quality plants, speak to a local pro! Shoal Creek residents have their pick of gardening resources nearby. Family-owned Hanna's Garden Shop on Highway 280 in Greystone is a beloved local spot for green thumbs to come together and share their knowledge. The Birmingham Botanical Gardens also offers a variety of gardening classes and seed exchange events throughout the year!
Build the Garden of Your Dreams at Your New Home in Birmingham, AL
Shoal Creek offers residents free reign to create the garden and the custom home of their dreams. With no design restrictions and plenty of private property ripe for cultivation, you're free to build a haven of your own making. From swaths of native wildflowers to feed the local pollinators to chef's bounties bursting with delicious fruits, vegetables, and spices, your home garden awaits at Shoal Creek.
Get Away Every Day in Birmingham: New Homes & Lots Available Now
Whether you're searching for an immaculate, move-in-ready luxury home or you're finally ready to make your custom home vision a reality, Shoal Creek offers everything you need to live the good life. With first-rate security, unmatched privacy, and natural views as far as the eye can see, Shoal Creek offers residents a place to escape the hustle and bustle of everyday life. Request your visit today by calling (205) 991-4653 or contacting us online.