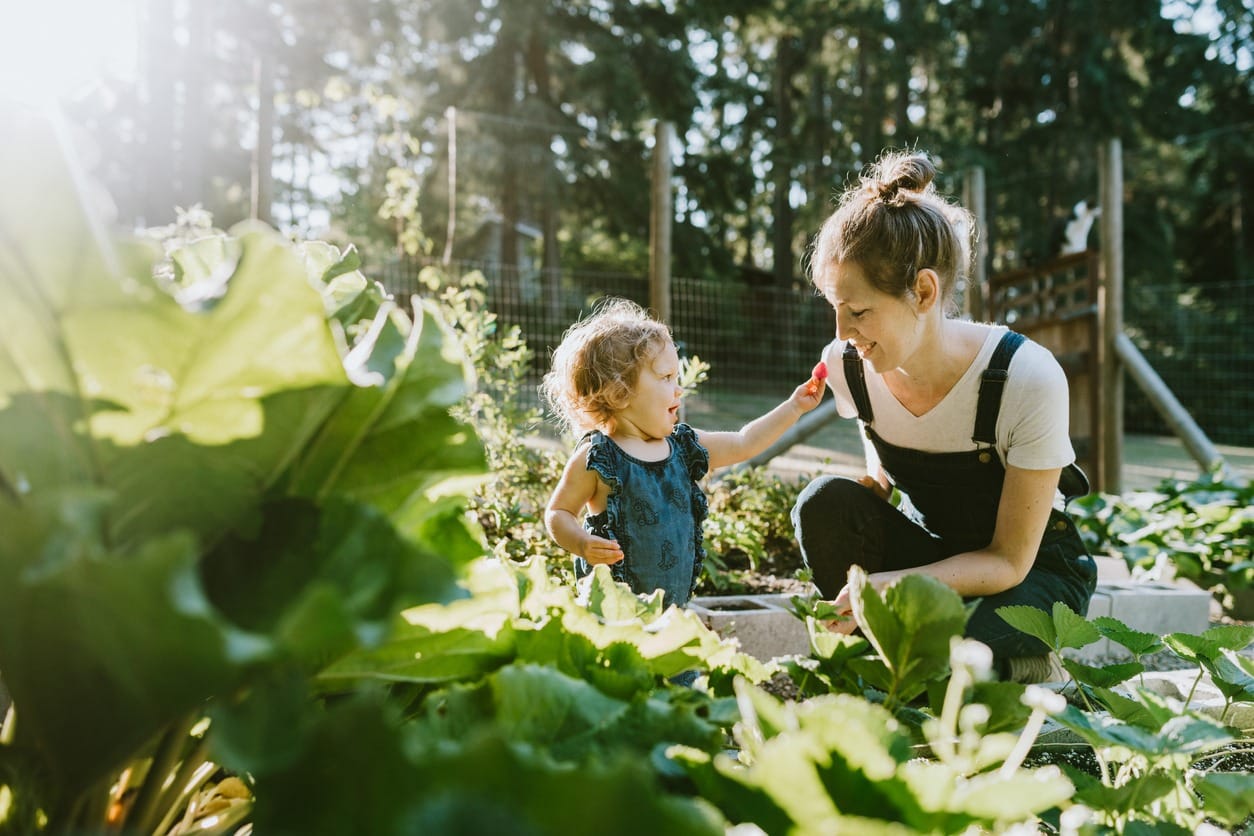 8 Steps for Starting a Home Garden

It's springtime in Alabama! Spring is a perfect time for doing something new. And what's more symbolic of new beginnings than a beautiful home garden? 

When you live in bustling areas like Birmingham, your home can be a peaceful reprieve away from the noise of the city. At Shoal Creek, we love being tucked away from the city streets in our quiet, friendly community where nature meets luxury. Many of our residents have features such as beautiful home offices, private backyard patios, and luscious gardens included in their custom homes.

Home gardens are not only practical but also an enjoyable hobby and way to spend time with your family. We understand that planting a garden can be intimidating, so we outlined the necessary steps to follow when planning your home garden.

Eight Steps for Starting a Home Garden
1. Choose What You'd Like to Grow

Sometimes, the first step is the hardest! Selecting what plants you'd like in your home garden can often feel like a big task. An excellent place to start is with what you and your family enjoy. Think about the flowers, fruits, vegetables, and herbs that you love. If you hate the taste of cilantro, don't plant it. 
Another thing to think about is what plants grow best in your area. Many vegetable planting guides can aid you in figuring out the best dates to begin planting your home garden. 
2. Invest in Garden Tools

Once you've decided what you'd like to plant in your garden, it's time to invest in some essential garden tools. Working in your home garden can be a much more straightforward and more enjoyable task when you have the right tools to help you.

Essential garden tools you need:

Garden gloves
Watering can
Sprinkler and hose
Rake (for leaves and dirt)
Garden hoe and shovel
Hand trowel
Hand pruner and shears
These gardening tools will help you to make your home garden a place of rest and reprieve instead of stress and exhaustion. These gardening devices are standard tools, and you may already own most of them before even planning your home garden. If not, they are easy to find and simple to use. 
And trust us, it's better to invest in good quality gardening tools rather than cheaply made ones. These gardening tools should be cleaned and sharpened to optimize their productivity. You'll be grateful you invested in useful gardening tools when you see how much they help you keep your home garden in top condition.

3. Pick Your Location

Most vegetables and flowers need a full day's worth of sunlight, approximately six to eight hours. Observe your yard to see which spots receive the most sunlight, partial shade, and ample shade. The amount of sun that a plant may need varies, so be sure to check the requirements of each plant that you'd like to have in your home garden. 
Next, you'll want to find a nice, flat spot. Having a flat area will save you time and effort compared to the woes of a sloping home garden. Also, avoid high wind areas to prevent damage to your garden.
Additionally, you'll want to conveniently place your home garden for watering and nurturing your plants. If your garden is tucked away in a spot of your yard that you never visit, the chances are that you'll soon forget about the home garden you planted.
4. Work & Improve the Soil

Finally, it's time to get your hands dirty. The first thing to do is to remove the grass where you want your garden beds to be. There are several methods of eliminating grass, from covering with newspaper, killing the lawn with chemicals, or removing the grass manually.
Once you remove the grass, you'll find the rich earth underneath. The more fertile your dirt is in your home garden, the more successful your plants will be. You can also test your soil for its pH level. Healthy soil is often neutral with balanced nutrient levels. 
Because of the importance of the soil, it's always a good idea to add compost, soil amendments, or fertilizer to your dirt before planting your home garden. Digging or tilling your soil will increase the ability for a plant to grow because it allows for the roots to more easily access water and nutrients.
5. Prepare the Garden Beds


You can either plant your home garden directly into the ground or use a raised garden bed. Before planting, you'll want to think ahead about the composition and structure of your garden. 
You never want to step on your home garden and compact the soil. Garden beds should be narrow and short enough that you can reach the center from either side. The recommended garden bed size is three to four feet wide and up to ten feet long.
6. Plant
This phase is the exciting part: adding the plants to your home garden! You can start your garden from seeds or transferred plants. With seeds, be sure to read the instructions on the seed packet. For transfers, carefully remove the plant from its container, untangle the exposed roots, and place it into the soil. 
During this phase, it's often a good time to include others. Ask for help from a friend who has planted their own home garden before, or ask your family members to help you. 
Our tip: start small. It's better to have a few successful plants than overcrowd your home garden and end up with nothing. Don't be too hard on yourself if your first home garden isn't perfect!
7. Nurture

Create a routine around checking on your home garden. Testing the soil, weeding, keeping animals away, adding mulch, and watering are all crucial elements to making sure your plants are protected. A garden doesn't just nurture itself, so your job is to keep an eye on your home garden throughout the entire season.
Typically, watering is suggested daily for seedlings and transplants in a new garden. After your plants establish their roots, watering depends on the soil, humidity, and rainfall. Usually, once a week is a customary place to start, and you can always adjust your watering as needed. Remember, overwatering is just as damaging as under-watering.  
Studies that show speaking positive words to plants help them to grow. So take the time to nurture and take care of your home garden, even if it means giving it some verbal affirmation!
8. Enjoy!
As your plants mature, make sure to harvest promptly for the best quality. Look up the proper times to harvest your plants and the ways to tell if your fruits or vegetables are ripe for the picking. Research new recipes to try with your harvest, give extras to your neighbors and friends, and truly just enjoy the benefits of all your hard work. Home gardening can improve your health, reduce your stress, and heighten the quality of your diet. 
Gardening is difficult, and it often takes years to feel prepared and successful in your garden. If your home garden didn't turn out exactly how you wanted it to, don't fret. There's always next year!
The Perfect Location for Your Home Garden is the Luxury Community: Shoal Creek
Shoal Creek is a place where you can truly get away, every day. Our residents enjoy a peaceful, secure setting in nature with all the modern luxuries we have to offer. Come explore Shoal Creek in Birmingham, Alabama. It's full of possibilities. Call us at 205-991-4653 or contact us here.