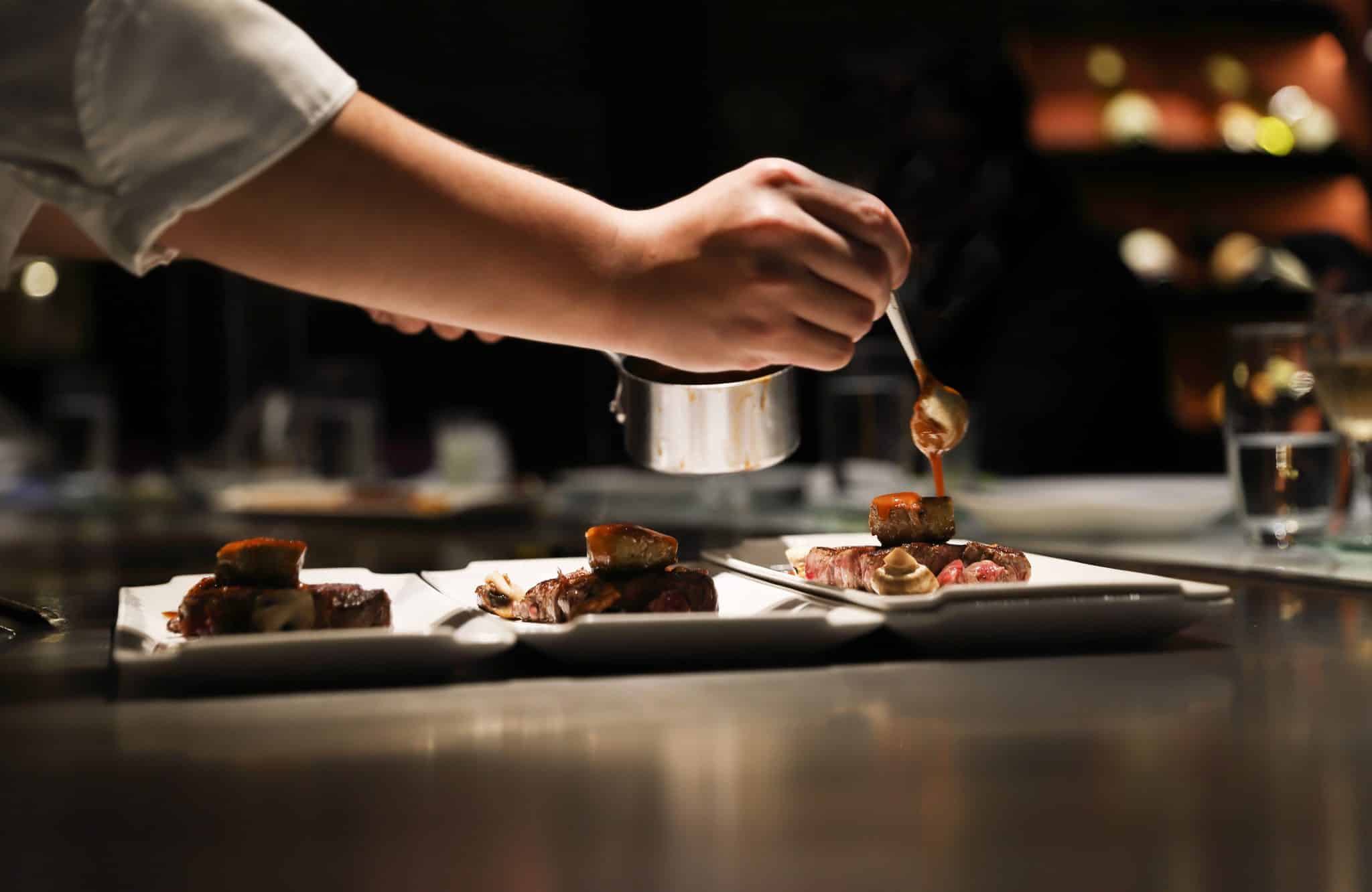 Shoal Creek's Guide to Birmingham Restaurant Week 2023

This month at Shoal Creek, we're really leaning into the gustatory joys of life in our luxury neighborhood. That's right—we're talking about the Birmingham food scene. One of the best reasons to put down roots in Central Alabama is Birmingham's robust culinary scene. In fact, celebrity chef Andrew Zimmern recently called it one of America's best food cities. And soon, we'll have a special way to celebrate with Birmingham Restaurant Week: Winter Edition.
What is Birmingham Restaurant Week?
Now in its 13th year, Birmingham Restaurant Week is a celebration of local chefs and the communities that they share their creations with. It's a chance for the city and all its surrounding neighborhoods to showcase the award-winning food and drink we're famous for.
Participating chefs and restaurateurs craft special lunch or dinner prix-fixe menus for one week only to highlight what makes them unique. The dishes on offer are incredibly diverse, ranging from casual food truck fare to James Beard award-winning cuisine.
When is Birmingham Restaurant Week 2023?
The Winter Edition of Birmingham Restaurant Week will run from January 26 to February 4, 2023. In years past, there has also been a summer edition, which takes place in July.
What Restaurants Are Participating in Birmingham Restaurant Week?
Almost 40 locally owned and operated restaurants are participating in this winter's Restaurant Week. You can find the full list with menus on the event's website, but we've got a few special picks for Shoal Creek residents.
El ZunZún: Latin American
Casual and friendly, El ZunZún is famous for its freshly squeezed margaritas—a refreshing taste of summer to brighten the spirits here in the grayer months. Their name means hummingbird, and their menu for Restaurant Week is sure to leave your taste buds buzzing. Last year's menu featured delights like Hummingbird Queso, al pastor street tacos, and churros with rich caramel dipping sauce.
Bistro 218: French
Located on 20th Street N downtown, Bistro 218 has been hailed by Bham Now as a place where you can "take a trip to Europe while staying in Birmingham." This elegant restaurant fuses classic French cuisine with New Orleans influences, taking the best of both worlds to create something graceful, gourmet, and handcrafted at every step. For Restaurant Week, two appetizers and two special cocktails will also be on the menu, all upscale twists on culinary classics.
Vino: Mediterranean
We may not experience the harshest winters here in Central Alabama, but we could all use a little taste of the sun-kissed Mediterranean coast right about now. Vino's chic and romantic patio exudes coastal getaway vibes, and its Restaurant Week menu hasn't disappointed in years past, bringing fresh, bright pasta, fish, and pork dishes to the forefront. They're famous for their apple fritters, but the chocolate crème brûlée is heavenly, too!
The Gardens Café: American
The Gardens Café by chef Kathy G is particularly special because of its ideal setting inside the Birmingham Botanical Gardens. Naturally, the menu is inspired by the seasons, adjusting to the produce and greens that grow locally here in Birmingham. The menu is so tied to the natural rhythms of earth that we don't yet know what the BRW menu holds in store for us—but we know whatever it is, it'll be carefully selected, wholly inspired, and ultimately, delicious.
How Do You Participate In BRW?
There's no special gathering place or ticket sales to worry about—all you have to do is arrive at your restaurant(s) of choice while the special menus are running. Certain restaurants may require reservations, so it's best to call ahead to double-check. But otherwise, just walk in, sit down, and ask your server about their BRW chef-selected and bartended-curated menus.
Taste the Best of Life at Shoal Creek
Birmingham Restaurant Week is a great opportunity for long-time locals to try something new in the New Year. It's also the perfect opportunity for new residents to get to know the foodie destination so close to their own everyday getaway. Anything you choose from these diverse menus is worth breaking the diet for—at least for one day! You can always get back to your home gym next Monday.
Shoal Creek: The Top Luxury Gated Community in Birmingham, AL
Shoal Creek is a luxury neighborhood where residents can get away, everyday. Located just outside of Birmingham, Shoal Creek offers a serene and secure landscape, where each resident can enjoy the total privacy and rich natural beauty of Double Oak Mountain and the Dunnavant Valley. With total artistic and architectural freedom, you can create the home and the life of your dreams. Request your visit today by calling (205) 991-4653 or contacting us online.