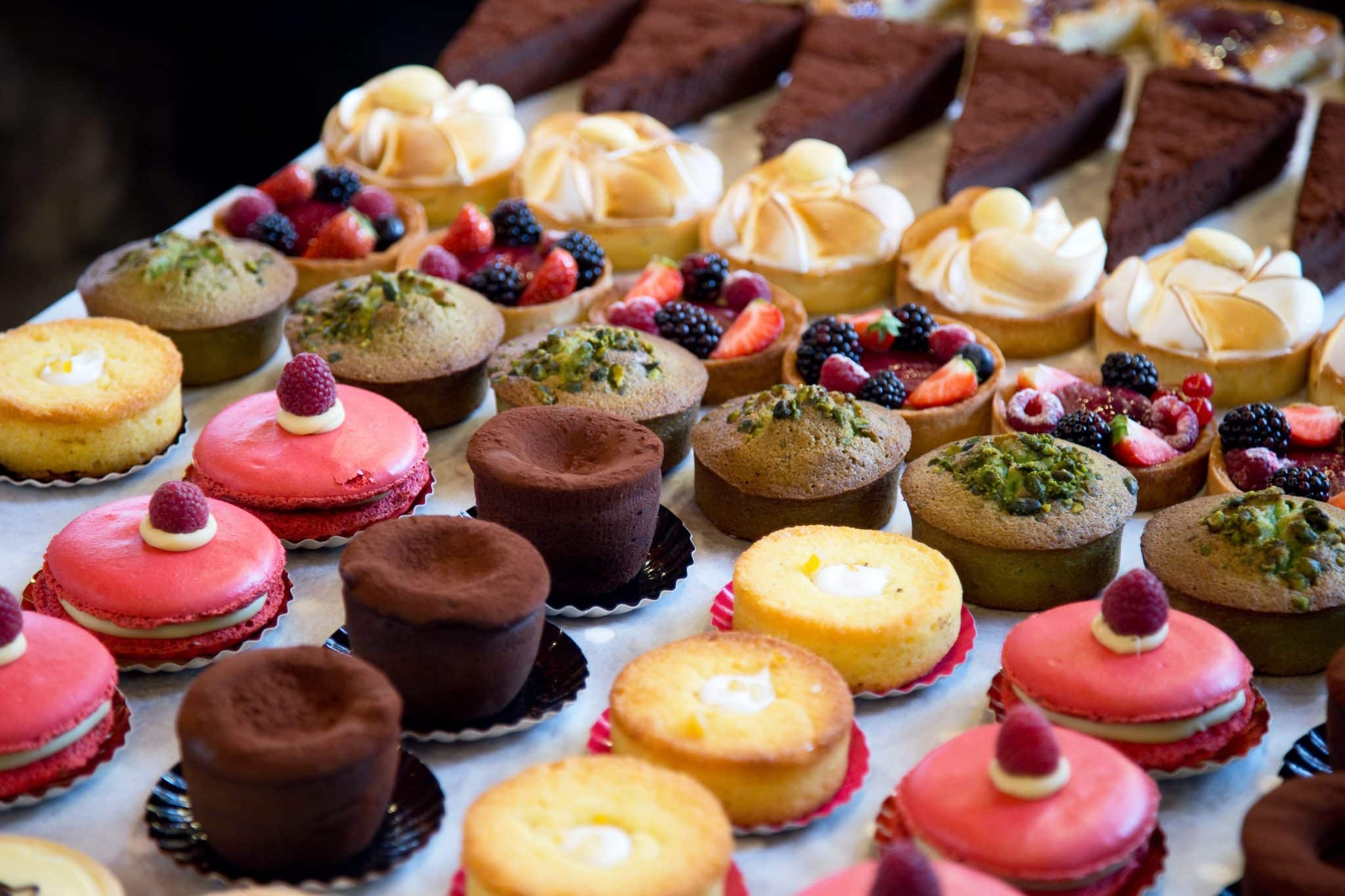 Decadent Desserts: Indulgent Bakeries Near Shoal Creek

Last month, we talked about all the things that go into embodying a life of luxury. From indulging in local specialties to engaging the senses, life in a luxury neighborhood is maximized when you treat yourself to the finer things. And no life of luxury would be complete without handcrafted desserts, cookies, pastries, and other sweet treats. Thankfully, the Birmingham bakeries near us are making it easy for Shoal Creek residents to indulge.

Maybe your New Year's Resolution is to get in shape—that's great. But as Valentine's Day approaches, why not reward yourself or your partner with a little sweet decadence? Here are our picks for top bakeries near Shoal Creek, for your valentine or for any time.
The Sweetest Booth: Dunnavant Valley
This sweet retreat really couldn't be closer to Shoal Creek. Offering custom cookies, cupcakes, hot cocoa bombs and so much more, The Sweetest Booth is a true local favorite. Whether you're after a set of immaculately iced Valentine's Day sugar cookies or luxurious strawberries coated in pink and gold chocolate, this spot has you covered for any occasion.
Owned by a local family, The Sweetest Booth also partners with Icing Smiles, a nonprofit that "provides custom celebration cakes and other treats to families impacted by the critical illness of a child." So if you needed a reason not to feel guilty about indulging—here it is!
Edgar's Bakery: Greystone
Anyone who has lived in the Birmingham area a while knows about the true institution that is Edgar's Bakery. But newcomers to our luxury neighborhood may not know—and they're in for a real treat, literally. Edgar's continually sweeps "Best Of" lists in magazines like Taste of the South, Alabama Magazine, and more. People travel from all over just to get a taste—New York, Miami, you name it.
From humble beginnings in 1998, based out of Hoover, this bakery's stunning quality has allowed it—if not demanded it—to expand throughout the state. Closest to Shoal Creek is the Greystone location on Cahaba Valley Road. The bakery's signature strawberry cake is perfect for Valentine's day—or you can opt for smaller treats with a set of petit fours or festive macarons.
Bandit Pâtisserie: Downtown Birmingham
Bandit Pâtisserie may seem like a new name, as they've recently opened a new storefront in downtown's stunning Mercantile on Morris center. But this amazing small-batch pâtisserie has been around long enough to grab the attention of Bon Appétit's Sonia Chopra, who was so dazzled by their pear and chocolate tart on a visit to Birmingham that she said she wanted "to come back every season to get the full range of fruit offerings."
Here you'll experience true pastry perfection, the way it was meant to be. Scones, croissants, pies, breads, macarons, danishes—there's always something fresh, surprising, and unique to find in this pastry case.
Hinkel's Bakery: Pepper Place Farmers Market
Part of the irresistible charm of Hinkel's Bakery is its seasonality. It's the fact that you have to catch them when you can on Saturday mornings at Pepper Place Farmers Market or when they announce an appearance at swank Café Dupont. But it's always worth it to go and find them for their artisan bread and pastries.
Vanilla cream puffs, blueberry & almond cream coffee cakes, pain au chocolat—you truly can't go wrong, and you'll have an incredible morning exploring the farmer's market to boot. Pepper Place Market starts its 2023 winter market season indoors on January 28!
Continental Bakery: English Village Mountain Brook
A visit to Continental Bakery is an experience, from approaching the ivy-covered turret to taking in the sights and smells of its warm, old-world interior. Dedicated to the spirit and passion of French baking, Continental Bakery's artisan breads and pastries are prepared daily from scratch.
Last season, their truffle boxes made especially perfect Valentine's Day gifts, as did their chocolate swirl tarts and heart-shaped chocolate tortes—we can't wait to see what they have in store this year.
Life is Sweet at Shoal Creek
It's not often you find a private, secluded place to call home so close to a host of culinary surprises. At Shoal Creek, we're fortunate to have so many unique restaurants, boutiques, and experiences at our fingertips. So whether you go out for a morning at the Farmer's Market or satisfy your sweet tooth in the comfort of your own custom kitchen, there are so many ways to enjoy the sweet life here in our gated community.
Shoal Creek: Birmingham, Alabama's Premier Luxury Neighborhood
If you're searching for the ideal place to build or discover the custom luxury home of your dreams, Shoal Creek awaits. Nestled in the woodlands of Double Oak Mountain alongside the world-famous Shoal Creek Golf Course, Shoal Creek offers privacy, security, and luxury unmatched in Central Alabama. To schedule your visit, call (205) 991-4653 or contact us online.