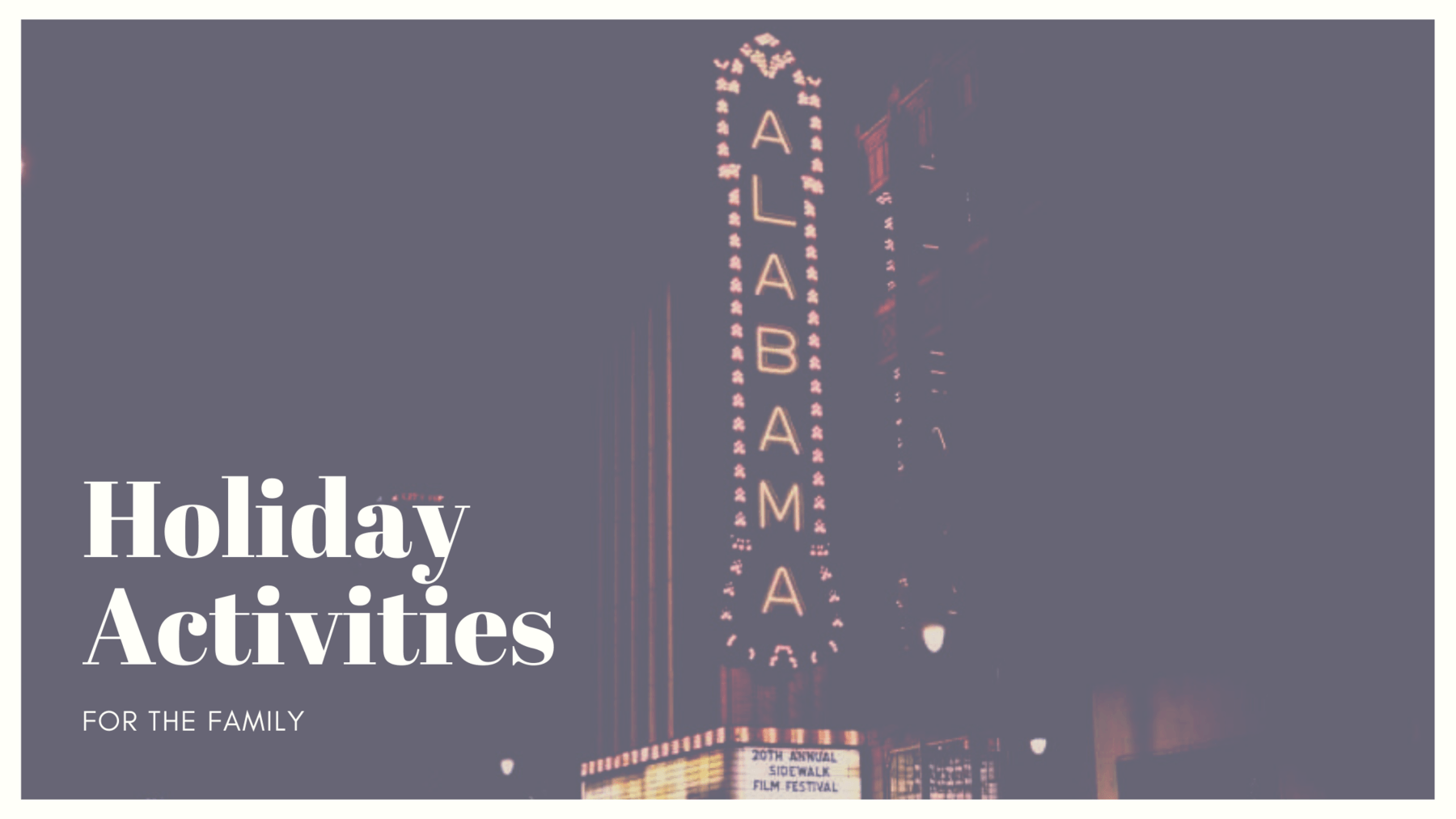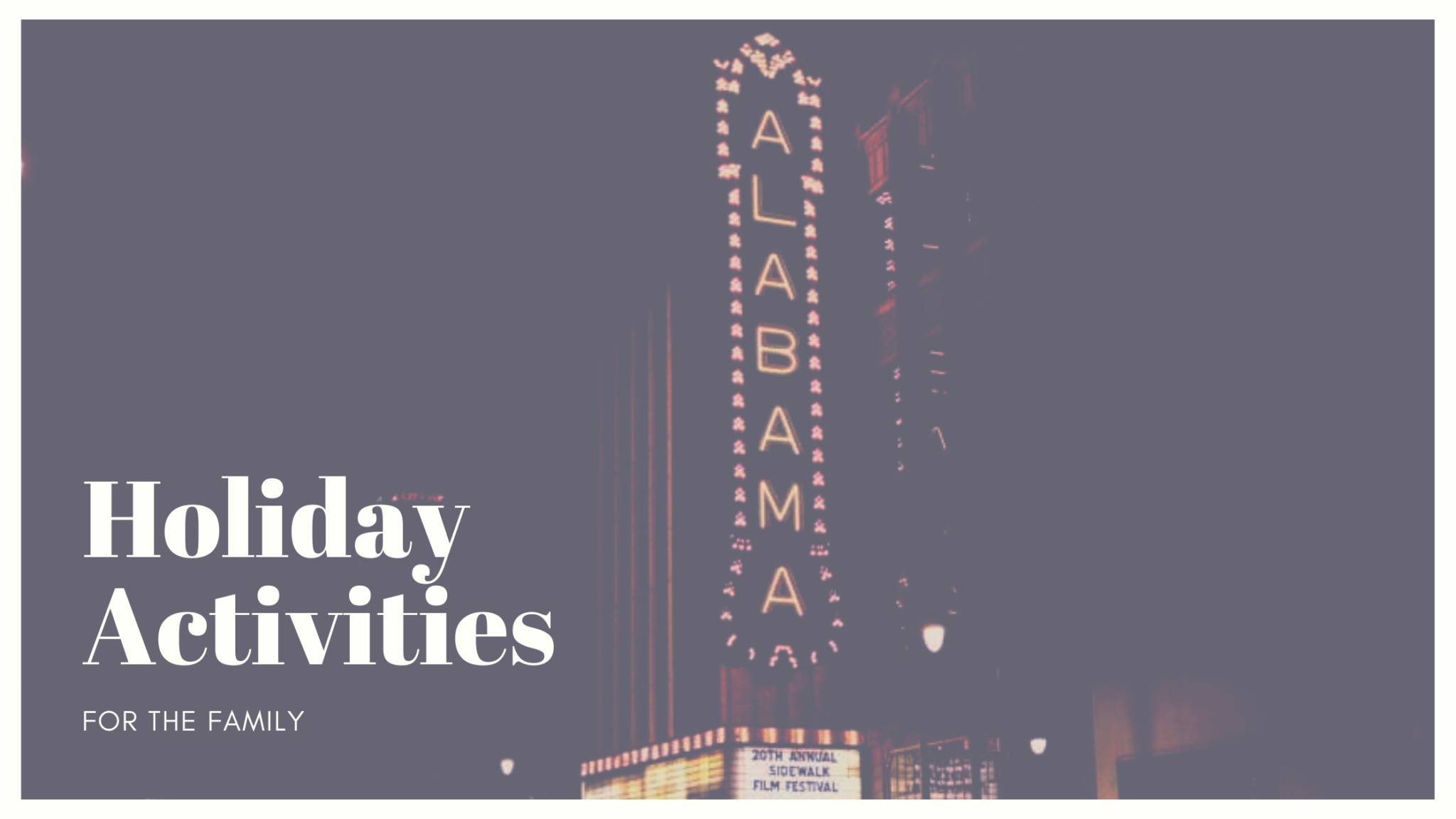 7 Festive, Safe Holiday Activities for the Family During the Pandemic


When you live at Shoal Creek, it's always easy to lose track of time. Being surrounded by the greenery and nature of the rolling foothills of the Appalachians, life's problems always become just a little bit smaller when you enter into our gated community – even during the busy holiday season.

Between buying presents, decorating your home, and maintaining your family's normal routine, the holiday season can make some moments less than "merry." However, there are many simple, entertaining activities you can do with your family to make this time special, thoughtful, and unforgettable.
7 Holiday Activities for the Family
The holidays provide the perfect backdrop for memorable moments with your loved ones. Whether secluded in an exclusive, luxury neighborhood or out in the beautiful city of Birmingham, there are many holiday activities that your family can safely and comfortably participate in this holiday season.
1. See the Lights: People Going "All Out" This Year!
People are lavishly decorating this year during the pandemic, so you're likely to see lavish holiday decorations you've not seen in years past. Make some hot cocoa and load into the car to tour the local neighborhoods for the best light displays. Research the best neighborhood holiday displays in your area and rate your favorites. Or, go on a holiday light scavenger hunt so you can be sure to see all the amazing decorations and lights that your area has to offer!
2. Craft Some Gingerbread Houses
Making gingerbread houses is a holiday staple! Take it a step further and have your own gingerbread house contest for a fun, competitive evening. Split into teams and see who can get the most creative with their candy creations. Not only does this competition make for an entertaining tradition, but you also get double the gingerbread. Yum! 
Also, skip the gingerbread kits and build your own from scratch. Here's a spectacular recipe for building the walls, the icing "cement" and all the other elements you'll need for a homemade gingerbread wonderland.
3. Give Back to the Community
What makes the holiday season rewarding is not receiving, but giving. There are so many opportunities to give back to your community around the holidays! Participate in a local toy drive or find an angel tree so that your family can purchase gifts for a child in need. You can also donate clothes, send holiday cards to soldiers, make gifts for your children's teachers, or volunteer in your local soup kitchen. 
To find local volunteer opportunities in the Birmingham area, you can reach out to United Way of Central Alabama, the Salvation Army of Birmingham, Meals on Wheels, The Community Kitchens, or other local churches, schools, and local nonprofits that you and your family are interested in.
4. Host a Special Dinner 
For an extraordinary memory with your family, have a night where you dress up and eat by candlelight in your own home! Many of our Shoal Creek homes have beautiful formal dining rooms that would be perfect for a formal evening feast. Put on your favorite holiday album, cook up a family favorite, and dress in your nicest holiday attire. This night is sure to feel like a special occasion for your family and may become a treasured holiday tradition.
Be sure to read in our other blog about setting the perfect holiday table for other ideas!
5. Secret Santa 
If you have a large extended family or a big group of friends, you might not all be getting together this year because of the pandemic. Secret Santa is a great way to get your loved ones something special for the holidays. Start by setting a price range and making a list of your favorite things and any items on your wishlist. Then, "secretly" have everyone draw names. You're likely to receive a wonderful gift, and even your kids will love the process of it all.
Secret Santa gifts can be mailed in advance, and you and your friends and family can select a night to do a video call and watch each other open their carefully-picked gifts.
6. Forage for Holiday Decorations
Anyone can put up a plastic garland. Get creative and look for natural elements that will make your home more festive! At Shoal Creek, we have plenty of wooded areas and trails for our residents to explore. Items such as pine cones, driftwood, greenery, dried fruit, birch, and holly are all beautiful pieces of nature that make your home feel rustic, cozy, and in the holiday spirit.

7. Watch A Holiday Movie at the Alabama Theatre
While you can always watch holiday movies at home, make the night special by loading up and heading to a one-of-a-kind venue like the Alabama Theatre. The Alabama Theatre is a beautiful venue in the heart of downtown Birmingham, and your whole family will love seeing their favorite movies on the big screen. The Alabama Theatre has many safety precautions in place, including social distancing, cleaning procedures, mask policy, and touch-free entrances.
Or, if you're willing to brave the cold, you can also go to the local drive-in for a holiday classic! Bundle up and bring your favorite snacks, comfy chairs, warm blankets, and have a special night watching your favorite films as a family.
Spend the Holidays at Shoal Creek in Birmingham, AL
If you're looking for your forever home in a beautiful, luxury neighborhood, look no further than Shoal Creek. Our custom homes and properties are located in the foothills of the Appalachian Mountains, one of the most premier locations in Birmingham, Alabama. 
Call us at (205) 991-4653 or contact us here to schedule an appointment with one of our realtors at Shoal Creek.