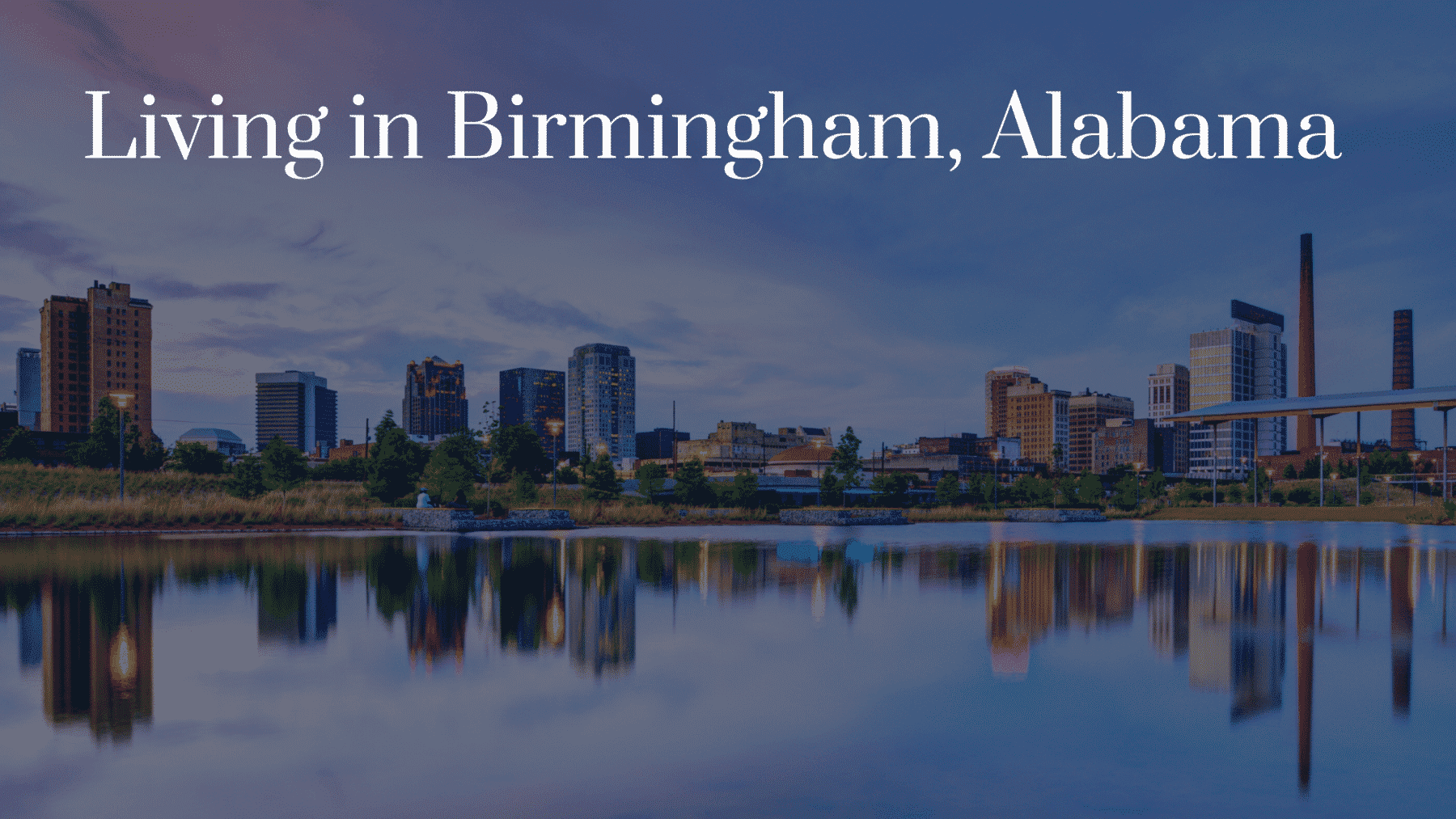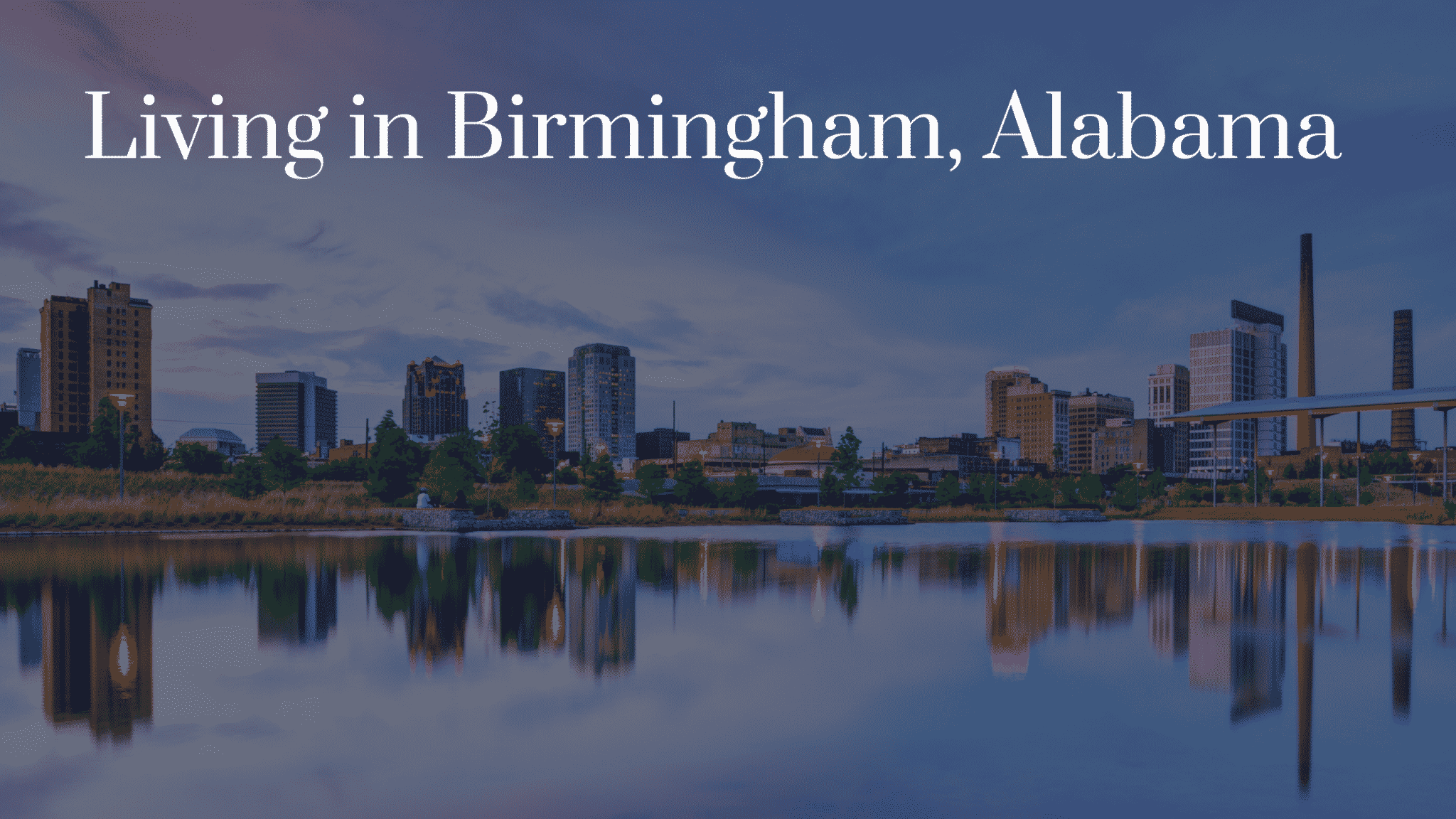 Five Reasons to Move to Birmingham, AL

Birmingham, Alabama is ranked as one of the top 100 places to live in the U.S., and for good reason. With a recent increase in dining options, entertainment, sports, music, and job opportunities, those who call this beautiful city "home" love this best-kept secret of the South.

Our Shoal Creek residents love calling Birmingham, Alabama their home—and so will you! We've compiled a list of some of our favorite things about this city, and why it's a great place to move, settle down, and make this city your forever home.
Benefits of Living in Birmingham, Alabama
Is Birmingham a good place to live? This city has flown under the radar but thanks to its low crime rates and low cost of living, it has quickly become one of the best places to live in the Southeast region. From growing families to young professionals, all Birmingham residents find that they have everything they could need living in the Iron City of the South!
1. EXQUISITE BIRMINGHAM DINING AND LOCAL DRINK SPOTS
If you consider yourself a "foodie" or simply just enjoy a good meal out, you need to experience Birmingham's nationally-renowned food scene and craft beer scene. From quirky dive bars to luxury dining, you can find everything in your Birmingham dining experience. 
The James Beard Award Foundation, a nationally recognized organization that highlights the best restaurants in the country, awarded four Birmingham restaurants and bars in its 2020 finalists. Automatic Seafood, Johnny's Restaurant, Chez Fonfon, and the Atomic Lounge are just a few of the notable establishments in town.
2. ENTERTAINMENT OPTIONS ARE ENDLESS
Birmingham offers something for everyone. Whether you're into museums, art galleries, sports, or live music, you can find a local spot that will suit your personality. Spend a Thursday night at Regions Field, supporting the minor-league Birmingham Barons' baseball team or cheer on the Birmingham Legion professional soccer team. 
Museums and landmarks such as the Birmingham Civil Rights Institute, Sloss Furnace, Birmingham Zoo, and Birmingham Museum of Art make for an informative, enjoyable afternoon. Not to mention, with venues such as the Alabama Theatre, Iron City Bham, Saturn, and more, music is always easy to find and enjoy in the Magic City. 
However you decide to spend your free time, you have endless opportunities to enjoy some of your favorite activities or get out of your comfort zone and try something new!
3. GET OUTSIDE IN BIRMINGHAM THE BEAUTIFUL
Possibly one of the best parts about Birmingham is its balance of active city life and breathtaking natural sights. The city is located near many beautiful nature hikes, trails, waterfalls, lakes, and more.
If you enjoy the great outdoors, this city has many beautiful locations to offer for a day of adventure. Explore 19 acres of gorgeous green space in Railroad Park in downtown Birmingham. Browse the Birmingham Botanical Gardens at the foot of Red Mountain. Take a sunrise or sunset hike at Ruffner Mountain or Red Mountain Park for a lovely view. Looking for more outdoor activities? With canoes, swimming, and hiking trails, Oak Mountain State Park is another amazing park located near Birmingham's exclusive neighborhood of Shoal Creek. 
Our residents love Birmingham's state parks and local trails. However, their favorite place to spend time outdoors is in our luxury Shoal Creek community. Our serene, mountainous setting provides the perfect location to bike, fish in our many lakes and streams, or walk amongst the trees with your family.
While we're living in unprecedented times, the natural opportunities around us remain consistent. Nature is waiting for you, and you'll love experiencing all Birmingham nature has to offer! 
4. A PROMISING JOB MARKET
Over the last several years, the job market in Birmingham has continued to increase with opportunity. The job market provides stable, secure careers for its residents. Birmingham is home to many industries, with some of the most popular being healthcare, education, production, agriculture, and government. 
Earlier this year, Forbes named Birmingham as one of the top job markets in the Southeastern United States.  
5. AFFORDABLE COST OF LIVING
Birmingham is the seat of Jefferson County, Alabama's most populous county. Birmingham's cost of living is overall about 19% lower than the national average, with the cost of living for housing being a full 43% lower. Simply put, your dollar goes much further here than in similarly sized metro areas. Combine this affordability with ample job opportunities, and you can see why so many people are moving to the Magic City and its nearby suburbs like Vestavia Hills, Mountain Brook, and Shoal Creek.
Whether you're a young professional desiring to live in a downtown loft or if you're wanting to build a custom home in an exclusive luxury neighborhood in the Birmingham suburbs, this housing market has something for you! When it comes to the best neighborhoods in Birmingham, Alabama, you can always find your dream home. 
If you're looking for a peaceful, private setting where luxury meets nature, then Shoal Creek is the community for you.  
MAKE THE GROWING CITY OF BIRMINGHAM, AL YOUR HOME
Overall, the Birmingham area is a great place to live – a growing city with a small-town feel. If you're looking for the perfect place to live in the Southeast region, make the move to Birmingham, Alabama. 
VISIT SHOAL CREEK, THE BEST LUXURY NEIGHBORHOOD IN BIRMINGHAM, ALABAMA
Ready to make the move to Birmingham? Join the vibrant community of Shoal Creek today! With a variety of sites now available in our gated community, you can find the luxury real estate property you've been looking for—at a price you'll love. Use the property search feature on our site to view available properties and homes for sale in Birmingham.
Visit the ideal luxury community of Shoal Creek today. Call us at (205) 628-9983 or contact us here.