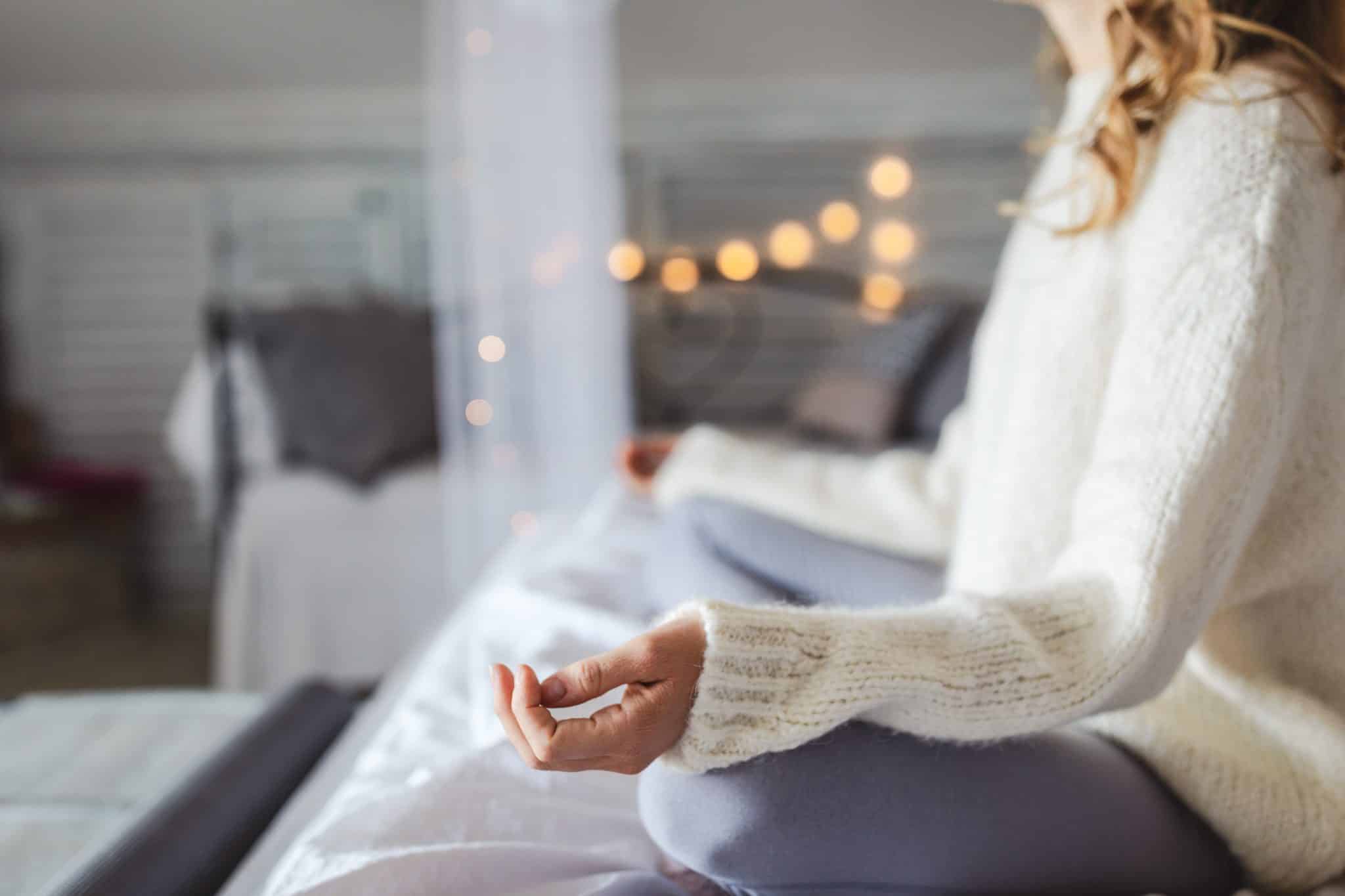 Top 5 Health and Wellness Trends for Winter 2022

Darker nights call for bright lights, warm fires, and festive reunions. At Shoal Creek, we love this time of year when our community members gather with friends and family in luxurious homes sheltered by stately oaks and firs. Spirits ignite, magic stirs, and anything feels possible. To make the most of this magical season, boost your winter wellness with these top tips.
Immunity Boosters
As the cold sets in, you may expect that seasonal sniffles are par for the course, but there are actually many ways to protect yourself. More than ever this season, people are reexamining the power of natural supplements and nutrient-packed foods to give their immune systems extra strength. 
Detox immune-boosting soups make a hearty and healthy follow-up to heavier holiday foods. Try to incorporate more nuts and seeds, root vegetables, ginger, and garlic into your winter dinner rotations to provide your body with the strength to fight colds, flu, and other infections.
Moving and Shaking
Staying active during the winter season can be difficult. After all, even Alabama winters inspire more snuggling by the fire than morning jogs. However, movement is crucial to your winter wellness. Physical activity reduces the cortisol level (stress hormone) in the body, which will boost your mood and strengthen your immune system.
Shoal Creek has a wealth of outdoor amenities to inspire brisk and healthful activities and boost Vitamin D. Of course, there's plenty you can do indoors too! Practicing yoga flows even just for 10 minutes can stimulate circulation and improve mood, providing healthy stress relief. If you've found yourself reluctant to use your at-home gym equipment, guided videos and subscription services can be wonderful motivators.
Following Your Gut
More and more studies are emerging about the importance of gut health to your overall well-being. With digestive diseases on the rise and recent discoveries in the connection between gut health and mental health, wellness guidelines are trending toward proper digestion.
Consider adding fermented foods like sauerkraut and kombucha to your diet, which serve as a natural source of probiotics. Prebiotic-rich foods like asparagus, whole grains, and bananas can also help balance and optimize your gut microbiome.
Anti-Inflammatory Supplements
Refined carbs, alcohol, and sugar are the trifecta of a delicious holiday spread—and, unfortunately, inflammation. You shouldn't be too hard on yourself about indulging in your favorite treats from this season, but do be mindful of ways you can counteract their inflammatory effects.
Too much inflammation can cause your body to attack healthy tissues and exacerbate heart disease and arthritis. Smoothies are an easy way to pack anti-inflammatory Omega 3s, turmeric, green leafy vegetables, and fruits into your diet. This guide has several recipes to satisfy any taste. You can even have fun creating your own blends with your favorite festive flavors!
Sleep Tight
All of these winter wellness efforts depend on good sleep. During sleep, your body repairs itself, balances hormones, and fortifies your immune system. Unfortunately, winter changes do tend to disrupt circadian rhythms. That's why it is imperative to make quality sleep a priority in your life.
It's important to gradually wind down, turn off the electronics, and avoid eating before bedtime. A few luxury sleep items certainly can't hurt, either! Beauty sleepers may love smooth silk pillowcases that protect hair and skin from friction and moisture loss. Anxious sleepers may benefit from weighted blankets, which provide both comfort and warmth in the cold months. Light sleepers may enjoy the use of white-noise machines to lull themselves to sleep.
Make the Most of this Winter Season 
With just a few mindful steps, you can put your best face forward this season. Make the most of this season with these health and wellness tips, and share your favorites with your friends and family!  
Shoal Creek: A Place for Peace and Joy
Shoal Creek is Birmingham's premier luxury neighborhood, tucked into the majestic foothills of the Appalachian Mountains. Escape from the hustle and bustle of the outside world with your own custom home in this world-class gated community. Call us at (205) 991-4653 or contact us here to learn more.