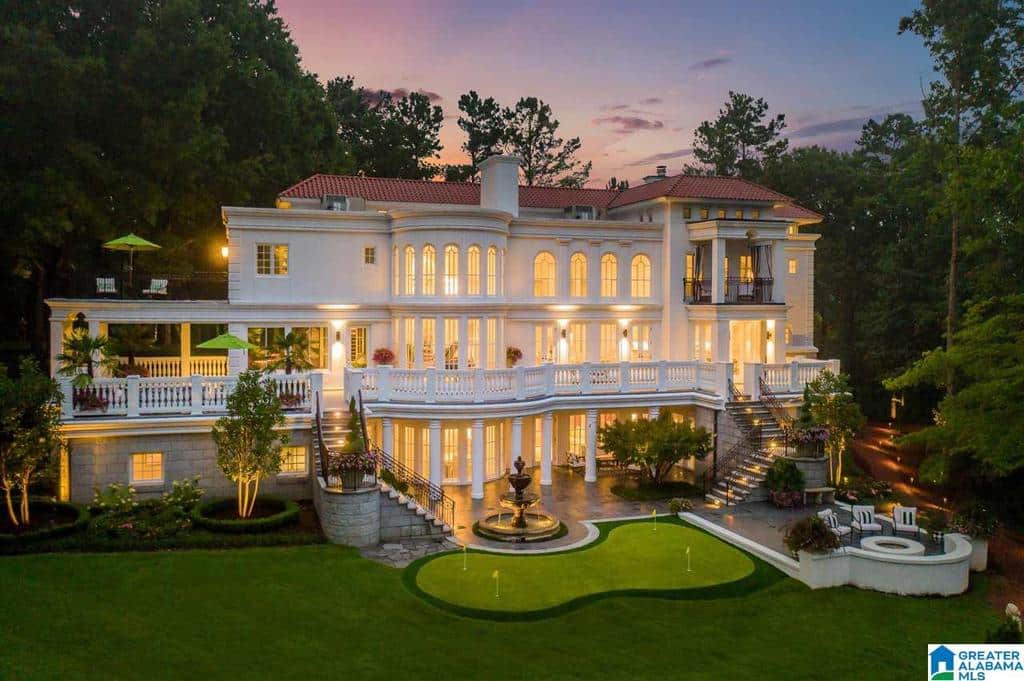 Most Important Attributes of a Luxury Neighborhood

Everyone wants the best for themselves and their families. Whether it's looking into the best schools, the right car, or the most profitable career track, knowing what works and what doesn't gives you an edge. The same goes for choosing a home—especially a luxury home. Here at Shoal Creek, we know what to look for when choosing among luxury neighborhoods. 

That's right, not all luxury neighborhoods are created equal. Even the finest properties contain less-than-sought-after qualities. That's why we're going to lay out the four most important aspects of a luxury neighborhood that, when recognized, will help you discern between the cream of the crop and the fig leaf. 
Location, Location, Location
Those who work or invest in real estate use this saying for the value and quality of a property. The initiated know that each 'location' stands for something different: proximity to major cities or cultural epicenters; proximity to quality schools; and proximity to transportation options.
Individuals might tweak each 'location' to meet their purpose. Regardless, the gist remains: the price tag of a luxury property or home is far from the only measure of value. 
Shoal Creek's locations check all the boxes. Just beyond the reach of Birmingham's urban bustle, it's still just a short car ride away from one of the South's most iconic cities. Our properties offer gorgeous views, mountain trails, clean, fresh air—all a moment's notice from museums, restaurants, and nights on the town. 
What Are You Made Of?
As mentioned above, when searching for the perfect luxury neighborhood, we don't just notice the beauty. We also try to get a feel for the quality. 
This is perhaps the most important differentiator between a neighborhood that simply has a fence and a true luxury gated community. Many developers attempt to create the appearance of a luxury neighborhood. From a distance, you may behold the majesty of great homes dappled among the hills. But step closer, and you notice the lack of intricacy and detail, shoddy craftsmanship, and perhaps even a less-than-competent commonwealth or homeowners association. 
Shoal Creek demands the highest standard from both the homes built on our properties and the residents who live in them. Our members care about these standards and hold their neighbors to them. We share news, encourage communication, and set an example for our children. And from a tudor's stucco or a pathway's cobblestone, our homes are built from nothing but the finest materials. 
What Is There To Do?
True luxury neighborhoods separate themselves from the pack in more ways than one. And it's not all about the houses. It's also about what there is to do. 
In line with the most prized luxury neighborhoods, Shoal Creek boasts cherished amenities, from golfing to fishing in the private lakes. Our families interact with a rich natural environment on a daily basis. And all of it takes place at the foot of the majestic Double Oak Mountain. 
Gourmet Tastes
Some so-called luxury neighborhoods are composed of cookie-cutter houses. Look out for these neighborhoods in particular. The nearly identical homes are oftentimes built from cheaper materials as well. The idea is to build as many as possible, as fast as their diggers can carve out the foundation. 
Shoal Creek wants its homes to reflect the tastes, characteristics, and attributes that most suit its individual families. That's why so many families opt for brand-new custom homes, built from scratch. Every little detail is tailored to their perfect liking—and to the high standards that Shoal Creek demands. 
Life would be terribly boring if everything were similar. High aesthetics and tastes—the basic foundation of any luxury neighborhood—necessitate contrasting styles. Shoal Creek invites those looking for a true, comprehensive luxury experience that suits not only their needs, but also their sophisticated tastes. 
Shoal Creek: Where Luxury Meets Natural Beauty
Shoal Creek, the premier luxury neighborhood in Birmingham, Alabama offers a gated community showcasing immaculate landscapes and custom-designed homes surrounding a world-class golf course. To schedule a visit, call us at (205) 991-4653 or contact us here.