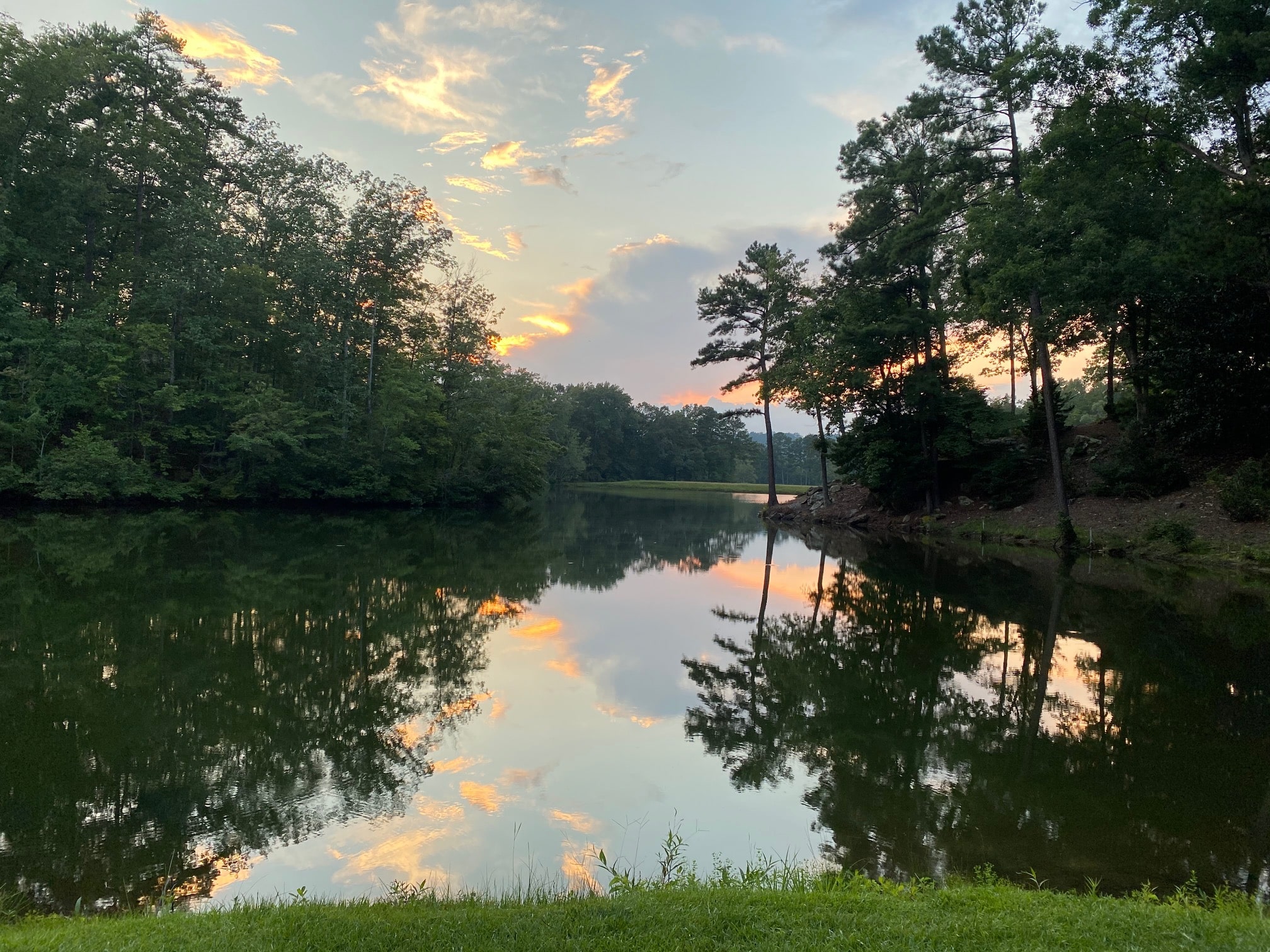 What to Do After Buying Land for a New Custom House

Many people dream of building a custom home, especially here in beautiful Central Alabama. To actually see it come to fruition, though, you'll need to do your homework early. While it's all worth it in the end, building a new construction home takes a lot of planning and preparation.

First, you have to search through the best neighborhoods in Birmingham to find the perfect location. Then, once you've bought the land, there's lots to do before you start laying down the first brick. Let's take a look at what to do after buying land to set your building project up for success!
5 Steps to Take After Purchasing a Land Property
Step 1: Order a Land Survey & Get a Feel for the Topography
Whether you've purchased land in an established neighborhood or in a rural area, make sure you have an up-to-date land survey. While the state of Alabama doesn't require land surveys by law, they're highly recommended for a number of reasons:
Identify your property lines and boundaries with precision
Determine whether there are easements or encroachments on the property
Use the survey to obtain financing for your home build
Ensure your new home complies with zoning and building regulations
Your realtor should be able to recommend a qualified and licensed land surveyor. You can also contact the Alabama Board of Licensure for Professional Engineers and Land Surveyors for additional help.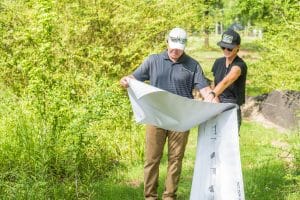 Step 2: Consult a Reputable Alabama Home Builder
It's best to get a builder involved in the process early. In fact, many new landowners have their builders survey the land before they clear it. This can be especially beneficial if you have a large lot with many natural features that you want to keep. The builder can help you identify the best place to lay your foundations so that you only clear the prime area for building and access.
To find your perfect home builder in Alabama, we recommend taking the time to do your homework. Browse their portfolios, ask for references, and make sure that they'll be a good fit. We also highly recommend choosing a local builder with deep expertise in building luxury custom homes.
At Shoal Creek, our residents have worked with some of the best home builders in Birmingham. We're happy to share our own recommendations if you purchase a lot in our gated community.
Step 3: Clean Up & Clear the Land
Once you understand the lay of the land in legal terms, it's time to start shaping its physical layout. Start by clearing away any debris, brush, and overgrown shrubs. This will help you see major features that may interfere with the building process, such as dropoffs, water flow, steep grades, and more.
Once the land is cleaned up, you can take stock of larger issues like clearing trees and digging out large rocks. For large lots, we recommend hiring professionals with mulchers, earthmovers, and other heavy equipment to get the job done right. Then, your lot will be ready for development!
If you buy land in an already established neighborhood, much of this work may already be done for you. In other cases, land is left intact for you to develop as you see fit.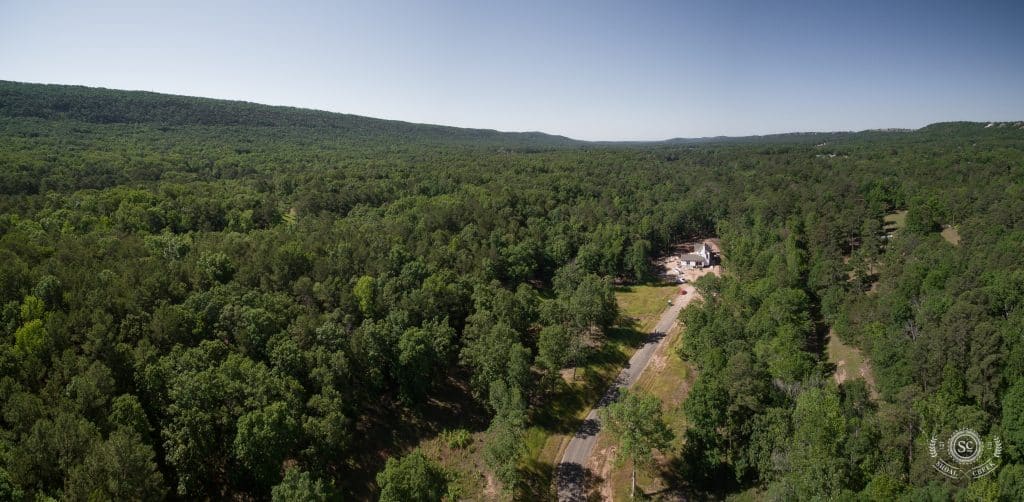 Step 4: Make Sure You Have Utilities Set Up
No new house is a home without water, electricity, and sewer access! This step is much easier if you buy land in an established city area, especially a luxury neighborhood like Shoal Creek. You and your builder can work together with local civil engineers and utility companies to ensure a seamless connection to nearby access points.
If you purchase land at Shoal Creek, you'll need to consult with the following utility companies:
Alabama Power (Electricity)
Birmingham Water Works Board (Water/Sewer)
Spire (Gas)
Don't worry—our team is here to help you contact the right people to get everything set up properly.
Step 5: Investigate Your Permit Requirements
The Birmingham-Metro area spans two counties (Jefferson, Shelby) and several municipalities, so it's crucial to determine exactly which city or county jurisdiction your home falls under to get the right permits. To build a house in the Hoover, Alabama / North Shelby County area, you may need to obtain the following permits:
Residential Construction permit: This permit is required for all new construction, alterations, or repairs to buildings in Shelby County.
Electrical permit: This permit is required for all electrical work in a new home, including the installation of wiring, fixtures, and outlets.
Plumbing permit: This permit is required for all plumbing work in a new home, including the installation of pipes, fixtures, and drains.
Mechanical permit: This permit is required for all HVAC work in a new home, including the installation of heating and cooling systems.
You may also need to obtain additional permits depending on the specific details of your project. For example, if you want to build a swimming pool, a separate pool permit may be required. To learn more about permits, you can visit the Shelby County Development Services website.
Top Tips for Navigating the Home Building Permit Process in Hoover / Shelby County
Here are some additional tips for obtaining permits to build a house in Shelby County:
Start the permitting process early. It can take several weeks or even months to obtain all of the necessary permits, so it is important to start the process as soon as possible.
Be prepared to provide detailed information about your project. When you apply for permits, you will need to provide information such as the size and type of structure you are building, the location of the project, and the materials you will be using.
Have your plans and specifications reviewed by a qualified professional. Before you submit your permit applications, it is a good idea to have your plans and specifications reviewed by a qualified architect or engineer. This will help to ensure that your plans meet all of the applicable codes and regulations.
Still Looking for the Perfect Plot?
If you've yet to find the ideal plot of land to build your dream home, Shoal Creek invites you to explore our current lots for sale. We have a number of large, luxurious lots available with lakefront property, golf course views, and other stunning natural features. Some of these lots have already been cleared, while others even have custom house plans included.
But these prime parcels won't last for long—browse our available properties and get in touch with us today to request a site visit!
---
Shoal Creek: Explore Luxury Lots for Sale in Birmingham
Shoal Creek is Birmingham, Alabama's premier gated community and the ideal place to build the luxury custom home you've been dreaming of. Whether you already have a builder in mind or are in the first stages of the process, you'll have the freedom here to build exactly what you envision. Call us at (205) 991-4653 today to request more information!
Interested in Living at Shoal Creek?
Request an appointment to visit our luxury community today.