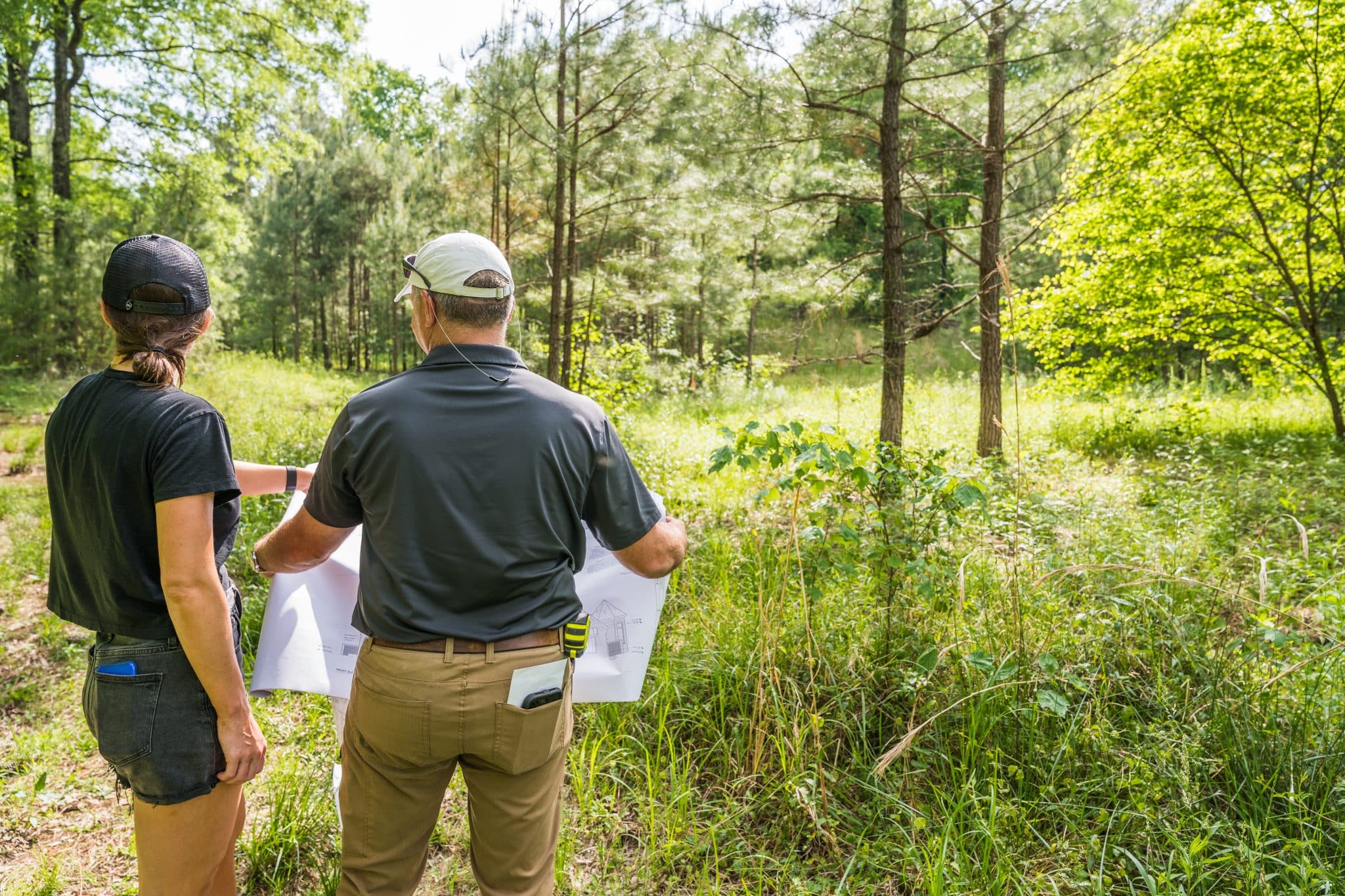 Birmingham's Top 5 Custom Home Architects & Builders

As the largest metropolitan area in Alabama, Birmingham is abundant with opportunities for a life well lived. Of course, with such a bustling and vibrant location, you'd be forgiven for thinking that your options for peace, tranquility, and total architectural freedom may be limited. For those interested in building a custom home in Birmingham, however, Shoal Creek offers all of this and more.

With supply chain woes and labor shortages still worrying many would-be homebuilders, we wanted to highlight some of the most talented and trustworthy contractors our residents can rely on to get the job done—and get it done to the highest standard of excellence. Whether you're seeking to build new or renovate, we've created a list of top custom home architects and builders in Birmingham, all of whom have worked with our residents to make dreams come true.
Top Custom Home Architects in Birmingham
Jeffrey Dungan Architects
Jeffrey Dungan Architects have an innate yet carefully honed ability to design spaces that are timeless, elegant, and breathtaking. This firm proves that getting simplicity right requires total mastery of vision, craft, and detail. That indelible expertise is easily seen in the Villa at Shoal Creek, a custom luxury home built for one of our residents in 2013.
With breathtaking natural light, dazzling combinations of corners and curves, and a truly Continental style that still feels fresh and unique, this home captured the owners' passions in every square foot. You can view Jeffrey Dungan's award-winning work in the Wall Street Journal, Southern Home Magazine, Veranda, and many other publications.
Barrett Architecture Studio
At Shoal Creek, every single home is immersed in nature, with swaths of private forested land to shade, secure, and delight. To get the most out of this truly special organic amenity, you need a custom home that connects you with the outdoors while still enfolding you in luxury. Barrett Architecture Studio delivered on that dream for one set of Shoal Creek residents in 2014, landing them a coveted spot on our list.
As designers of both private and public architectural splendors, Barrett Architecture Studio has made their mark on many recognizable community features. For a taste of their capabilities, simply visit The Avon Theater in the Lakeview area of downtown Birmingham or the SouthPoint Bank corporate headquarters on Highway 280, among others.
Nequette Architecture & Design
Renowned firm Nequette Architecture & Design may be well known for their gorgeous commercial and community designs. But they also helped design the elegant, rustic, and charming homes of Shoal Creek's Troon Hamlet, and their portfolio of luxury custom homes speaks for itself.
Their track record of excellence spans the city and the nation, embracing authentic craftsmanship and people-first design. Many of our residents have found their dream homes waiting in the ink of a Nequette sketch, ready to be brought to life by a talented local builder.
Top Custom Home Builders in Birmingham
Francis Bryant Construction
Francis Bryant Construction's mantra is to be true in everything they do—and as many Shoal Creek homeowners know firsthand, they keep their word. Their team of highly skilled and respected craftsmen have built over 600 custom homes to architectural correctness, a badge of honor that is more and more difficult to find in contractors these days.
When detail, technical perfection, and beautiful finish matter—which they always should when you're building a luxury home—Francis Bryant can't be denied. Blending the latest advancements in construction technology with time-tested ancient techniques, these builders will produce a home you won't second guess.
Ken Underwood Development, Inc.
Ken Underwood Development, Inc. has over 30 years of experience building beautiful custom homes throughout the Shelby and Jefferson County areas, including right here in Shoal Creek. Underwood is a builder who truly respects homeowners' visions, and the houses that his team has crafted in our luxury neighborhood are immaculate realizations of those dreams.
Ken Underwood Development, Inc. is also a part of the trusted Mt. Laurel Builders Guild. Members of this esteemed organization have demonstrated a commitment to customer service, quality craftsmanship, and creative integrity for the work they do throughout the Birmingham Metro Area.
Find Your Foundation of Luxury at Shoal Creek
The beautiful thing about building your dream in Shoal Creek is that you're not limited in your choice of architecture or design, or who helps you bring your dreams to fruition. The architects and builders we've listed here are known to us as experts, but we welcome our new residents to bring any team they choose with them to execute their wildest dreams here in the pristine beauty of the Appalachian foothills.
If you're looking for the ideal foundation on which to build your life of luxury, Shoal Creek offers unparalleled freedom from beginning to home sweet home.
Shoal Creek: Custom Luxury Homes in Birmingham, AL
Shoal Creek is an idyllic gated community set within a resplendent setting of hardwood forests and natural waterways. Our vibrant community of residents enjoy peace and security with all the modern luxuries and architectural innovations their hearts desire. Come explore the possibilities at Shoal Creek. Request your appointment by calling (205) 628-9983 or contacting us online.