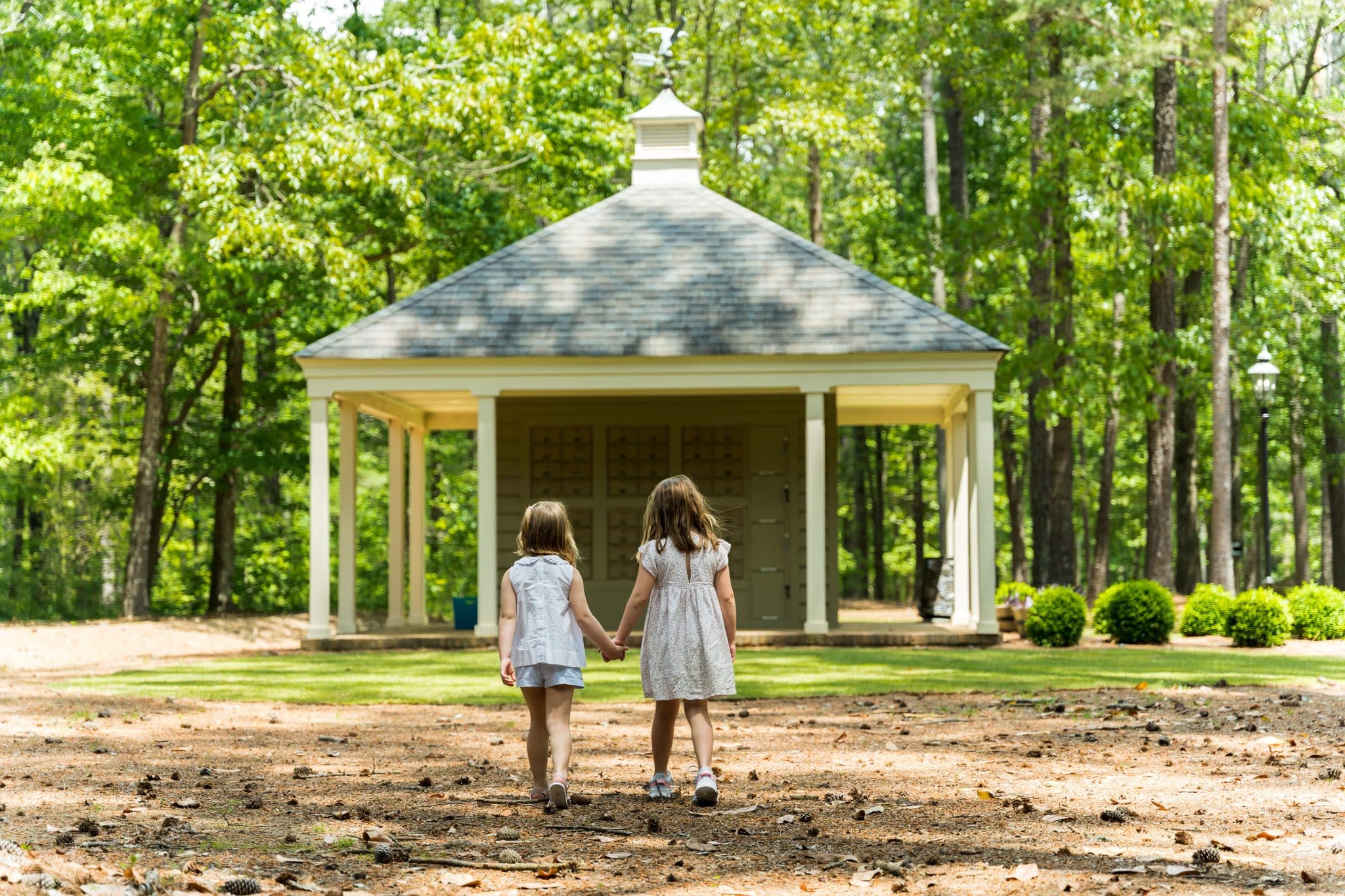 Top 5 Things Residents Love About Living at Shoal Creek

Searching for the ideal house or lot for sale to build the foundation for your family's happiness can be stressful. After all, you're not just purchasing the bricks, timber, and appliances that make up a luxurious home. That home has to be situated in the right place—a neighborhood that offers privacy and security, comfort and beauty. Above all, it has to be a place that you love coming home to every day.

Shoal Creek was designed to be truly special in all these ways. We talked to Mallory and Kelly, two residents who love life at Shoal Creek and everything it has to offer. Here's what they have to say about their decision to live in our gated community and what they enjoy most!
What is it Like to Live at Shoal Creek? Hear from Our Residents
Large Lots & Gorgeous Land
Mallory told us, "When we first came to Shoal Creek, we fell in love with the fact that the lots were so big and the land was just absolutely gorgeous." Shoal Creek's lots are designed to give residents room to move, play, grow, and relax in total privacy. Each parcel of land offers its owner only the most beautiful views, and nothing else.
"That's the first thing that we loved was that there was more room out here, that you can actually relax at home." When you live at Shoal Creek, your home truly is your sanctuary, where you have the freedom to unwind and enjoy the best that life has to offer.
Privacy + Community
Privacy is highly valued by Shoal Creek residents, but so is a sense of community. It may seem impossible to have it both ways, but we've learned that nothing is out of reach when you live here! This aspect of location was important to Mallory's family during their search: "We were looking for something to have privacy but yet still [be] a neighborhood."
With an active social calendar and close proximity to nearby shopping, dining, and entertainment options, Shoal Creek captures the best of both worlds. Here, you can enjoy the sense of wooded seclusion you might feel in a rural getaway with the closeness and community feeling of a true, modern neighborhood.
Surrounded by Natural Beauty
"My husband and I chose Shoal Creek because it's so incredibly beautiful. You're surrounded by trees and lakes and of course, the amazing golf course. There's really no other place like Shoal Creek," says Kelly, another resident we spoke to.
Shoal Creek occupies a verdant footprint in the valley of Double Oak Mountain. It's one of the only places in the Birmingham Metro Area where you can live peacefully among swathes of undisturbed woodland, native plants, and gentle wildlife.
Mallory agrees that the outdoor amenities are one of the best parts of living here: "We absolutely love Shoal Creek because they have so many lakes"—there are 6—"and my son fishes." Whether you're relaxing with a glass of wine by the waterfront, fishing, or taking your kayak out for a tranquil paddle, you're never separated from nature's bounty here.
Peace & Relaxation
"What I love the most about Shoal Creek is that it is just so incredibly peaceful, and it is like waking up and living in a little slice of heaven every day," Kelly told us. Part of what makes this level of relaxation possible is our security features. With security staff on duty 24/7/365, controlled access, and only one point of entry for visitors, residents can feel safe to truly unwind when they're at home.
With large lot sizes, guarded entry, and zero through traffic, residents truly can escape the hustle and bustle of life in the busy Birmingham metro and recharge, every day.
"It's Like a Vacation"
Mallory puts it best: "I absolutely love getting home and I'm like, 'Thank you, I'm here!' The gates close, and I'm home, and—it's like a vacation!" Whatever vacation sounds like to you, you can create it for yourself here at Shoal Creek. On your plot of land, you have ultimate creative control over the features and style of your custom home—and plenty of room to make your wildest dreams come true.
Find Your Own Slice of Heaven at Shoal Creek
Residents like Mallory and Kelly are part of what makes this neighborhood such an amazing place to be. Whether you're interested in socializing with new neighbors or enjoying plenty of peace and solitude with your family, you can lead a truly restorative lifestyle here. If Shoal Creek sounds like your ideal place to be, we welcome you to browse our homes & property for sale.
Explore Shoal Creek's Luxury Homes & Lots for Sale in Birmingham, AL
There's no place like Shoal Creek. Come and see what makes our community special by scheduling a visit today. We look forward to showing you the full breadth of what our private community has to offer! Call us today at (205) 991-4653 or contact us online to get started.