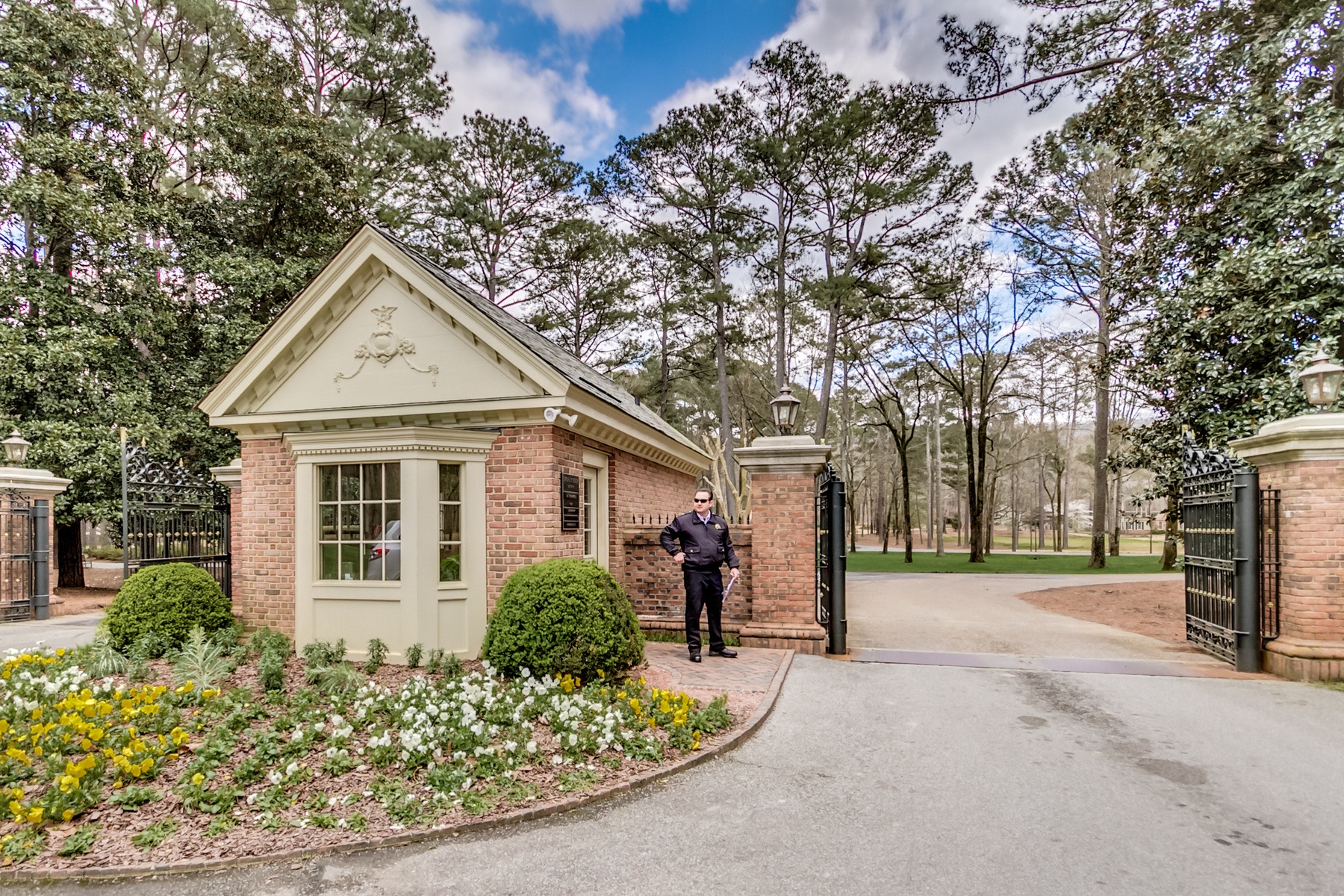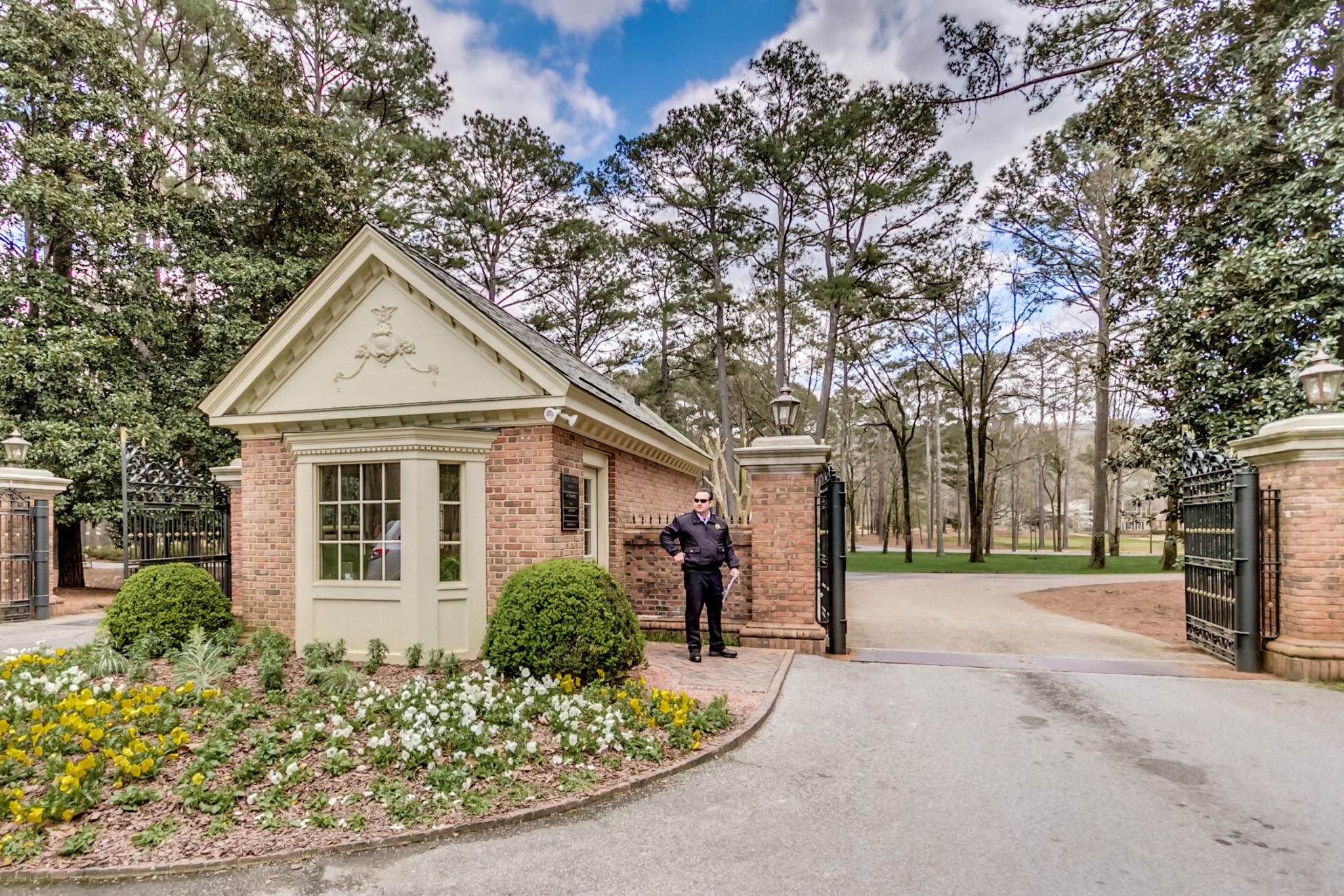 Shoal Creek: Safety & Security Amidst the Splendor
Shoal Creek's Private, Convenient Lifestyle

There's something majestic about being able to step outside onto your front porch and breathe in the brisk air, view lush forest, and hear the bubbling of a nearby creek.

But within your luxury home community in Birmingham, do you worry about the safety of your family when you're not there? Or are you concerned about your children playing outdoors in your neighborhood? 
Well, Shoal Creek offers residents something that most remote properties cannot guarantee: safety and security. As a private gated community that's only a scenic drive away from Highway 280, the community at Shoal Creek is unique because of the level of security it offers to its homeowners.
Shoal Creek: A Secluded & Safe Community


Nestled in the Dunnavant Valley, Shoal Creek is known for its luxuries of modern living. With stunning custom homes and expansive lots, the properties are in beautiful, flourishing nature settings. While acres of trees allow privacy, these residences are all located within the security of our Shoal Creek gates. 
At many luxury home communities in Birmingham, a front gate does not equal security. In fact, they will tell you outright that a front gate only helps with traffic control, not security. 
That said, Shoal Creek's security staff creates an environment where residents and guests feel safe, secure, and welcome. The entrance gatehouse is the only entrance point to Shoal Creek. There is always a security guard operating the entrance gatehouse round-the-clock, every single day of the year. 
At Shoal Creek, we ensure that each member of our security staff is kind, professional, and qualified. Our security staff is welcoming to our residents' guests while accurately controlling and maintaining gate access. Shoal Creek security officers typically have previous security, military, civil services, or law enforcement experience. The security team regularly patrols the neighborhood and keeps a sharp eye out for any activity that could be considered unsafe for its residents.
Convenient, Local Amenities

In addition to the safety and security program at Shoal Creek, residents don't have to sacrifice convenience and safety for living in a gated luxury community home. There are many nearby amenities, such as grocery stores, gas stations, medical care centers, churches, and restaurants. Piggly Wiggly, Publix Super Market, Sprouts, The Fresh Market, and Whole Foods are all located within 10 miles of Shoal Creek. The Summit shopping center and restaurants are also conveniently located in the area. 
There are many top caliber school systems in the zoned area, such as Mt. Laurel Elementary, Westminster School, Chelsea Middle and High School, Hilltop Montessori School, Covenant Classical School and Daycare, and more.
Living at Shoal Creek, you are never far from what you need to live, learn, eat, shop, and enjoy a sense of safety and security.
Best of Both Worlds

For our residents at Shoal Creek, our luxury community provides the seclusion, safety, and convenience for you and your family that enhances your lifestyle. Don't sacrifice your safety, privacy, and security for closeby conveniences when you can truly have both. 
SHOAL CREEK – GET AWAY, EVERY DAY
Shoal Creek is a premier, idyllic community set around an equally premier golf course, host of the U.S. Women's Open Championship in 2018. Our vibrant and diverse community of residents enjoy a peaceful, secure setting in nature with all the modern luxuries we have to offer. Come explore Shoal Creek. It's full of possibilities. Call us at 205-991-4653 or contact us here.