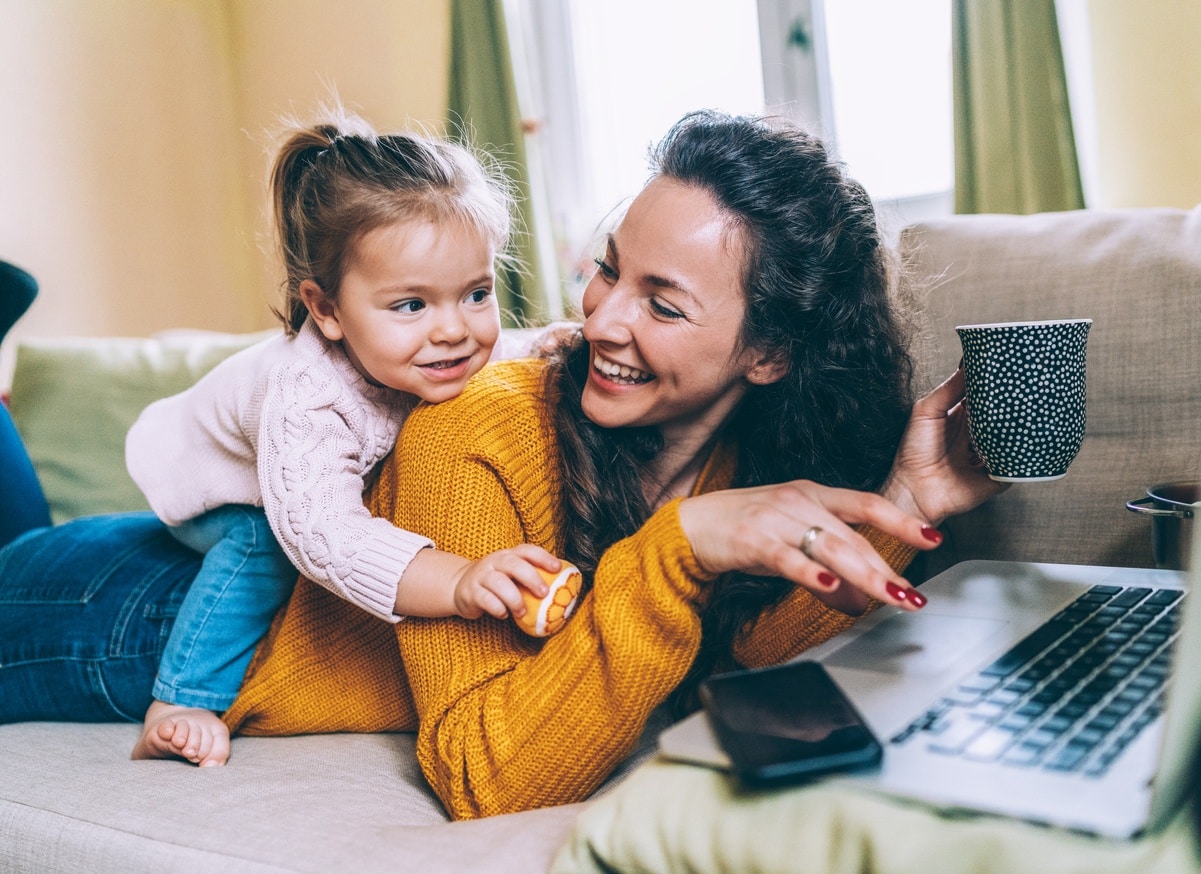 Quarantine 101: Making the Most of Staying at Home

Home. It's your retreat from the world, the place where you go to relax and enjoy time with your family. It's your homestead, your most significant investment, the background scene in most of your memories.

However, in response to the rapid spread of COVID-19, "home" has taken on a new meaning. Because home is now where you spend most of your time, it has become not just your place of relaxation, but also the office, your children's school or daycare, and your new go-to restaurant.

At Shoal Creek, we love to unwind in the comfort of our homes and embraced the beauty of living in a private luxury community during this hectic time. Below you'll find our very best, tried and true remedies for surviving this indefinite time at your abode.
Quarantine 101: Making the Most of Staying at Home
1. Create a routine

Studies show that if you can do something new for two weeks, you're off to a good start of forming a habit. In the country's current state of "stay-at-home" orders, self-isolation, and quarantine, we've already had enough time at home for forming new habits. By now, you've hopefully adapted to a good routine for your new lifestyle staying at home. However, if not, it's not too late. 
The key to a successful quarantine is to do your best at keeping up with a daily timeline. Planning ahead and ensuring structure will add a sense of normalcy to your daily routine. From planning daily meals to keeping the kids entertained, there are ways to implement little pieces of structure that help your days feel more routine and controlled, and as relaxed as possible. 

2. Work Productively (Remotely)

For some, working from home has been something to look forward to during this time. It can be a much-needed break from the hustle and bustle of the office. For others, working remotely can be stressful. Wherever you fall, when your safe place becomes your workplace, the lines get blurred on how to balance healthy boundaries, being productive, and being present at home.
Establish a Dedicated Office Space
First, you must set up your new workspace in a place that is separate from where you spend your off time. It can be easy to get distracted lounging on the couch or lying in bed. Find a space that allows you to get some peace and quiet, preferably with a door. You'll want a temporary home office space that has adequate space, privacy, and maybe even a window view.
Schedule Breaks, and use them
While remote work inherently has more flexibility than an office job, it's still essential to take advantage of the time away from your workspace. It's easy to get caught up in your work when there aren't any distractions. Making sure you use your lunch break in its entirety is important to your health, but also allows you some time away from your projects at hand to take a short walk or make personal calls.
Get Dressed
When working remotely, it can be easy to forget about the things that make you a business professional. Waking up and wearing your PJs all day can quickly become a norm. However, it's beneficial to your mental health to get ready in the morning and change clothes. When you're anticipating a Zoom call with your superiors or weekly circle-up with your colleagues, do your best to look groomed and alert. 

Surviving the Monotony
3. Finish That Project

We all have a project that has been on our list for longer than we'd like to admit. Right now is the perfect opportunity to make it happen! Whether it's a project around the house or an artistic endeavor, there's no better time than the present to make it happen.

4. Exercise Daily

The new year has come and gone, but that doesn't mean it's time to give up on your goal of getting healthy and staying fit. With gyms around the nation closed, what better way to get a head start than with an at-home fitness routine? Perfect your form and build up stamina now, so that when this is all over, you can confidently utilize your gym membership. 

5. Catch Up With Old Friends

When was the last time you spoke to your oldest friends? Without the distractions of commutes, meetings, and daily tasks, you've got a lot of extra time on your hands. Make it a priority to reach out to your network of friends to catch up to see how they're doing. We're all stuck in quarantine, and chances are, they will appreciate the gesture as much as you will enjoy the time spent. 

6. Try Something New

Think of something you've always wanted to do and do it, within reason of course! There are a lot of new things you can learn or do from the safety of your home. Try out a new recipe, learn how to watercolor, or begin building that tiered planter you've seen on Pinterest. There are a plethora of new opportunities waiting for you. 

7. Update your Resume

Here's something that definitely gets thrown to the wayside: your resume. When was the last time you took a look at it? Do you even remember what it looks like? Take the time to update this important document because you never know when it'll come in handy.

8. Do Something for You

With the hustle and bustle of daily life, it's easy to forget about taking care of the person you spend the most time with – you. It's time to catch up on some much needed time to yourself. Take a long bath, go for a run, paint your nails, get out in the garden, or whatever else brings you joy. Doing something for you isn't selfish, but fills you with what you need to be your best self.

9. Limit Screen Time

Spending time on your phone and computer is often unavoidable. You look at a screen at work, at home, and even, right now. Give your eyes a break from the strain of blue lights, and set aside some time to focus on what's happening around you. Pick up a new book, clean the house, or play around with feng shui. You'll feel more energized being present where you are rather than escaping into your phone. And in the least, consider purchasing a pair of blue-blocker glasses.

10. Take Advantage of Family Time

Take advantage of the extra family time that you get without worrying about the daily commute or long hours at the office. Watch a new movie, play a new game, or teach them a new skill like bike riding or swimming. The memories you make with your family now will last a lifetime. When your children are old enough to look back on this time, you'll want them to remember how much they felt loved, seen, and cherished. 
Despite what life looks like outside your home, from the other side of your neighborhood to across the country, your home can still be a safe, fun place for your family.


Staying at home is easy at Shoal Creek! 
The Shoal Creek community in Birmingham, AL offers luxury amenities to make quarantine time feel like a relaxing retreat into nature. Located at the foothills of the Appalachians, our community is known for its natural and aesthetic beauty. Learn more about how to get away, every day.