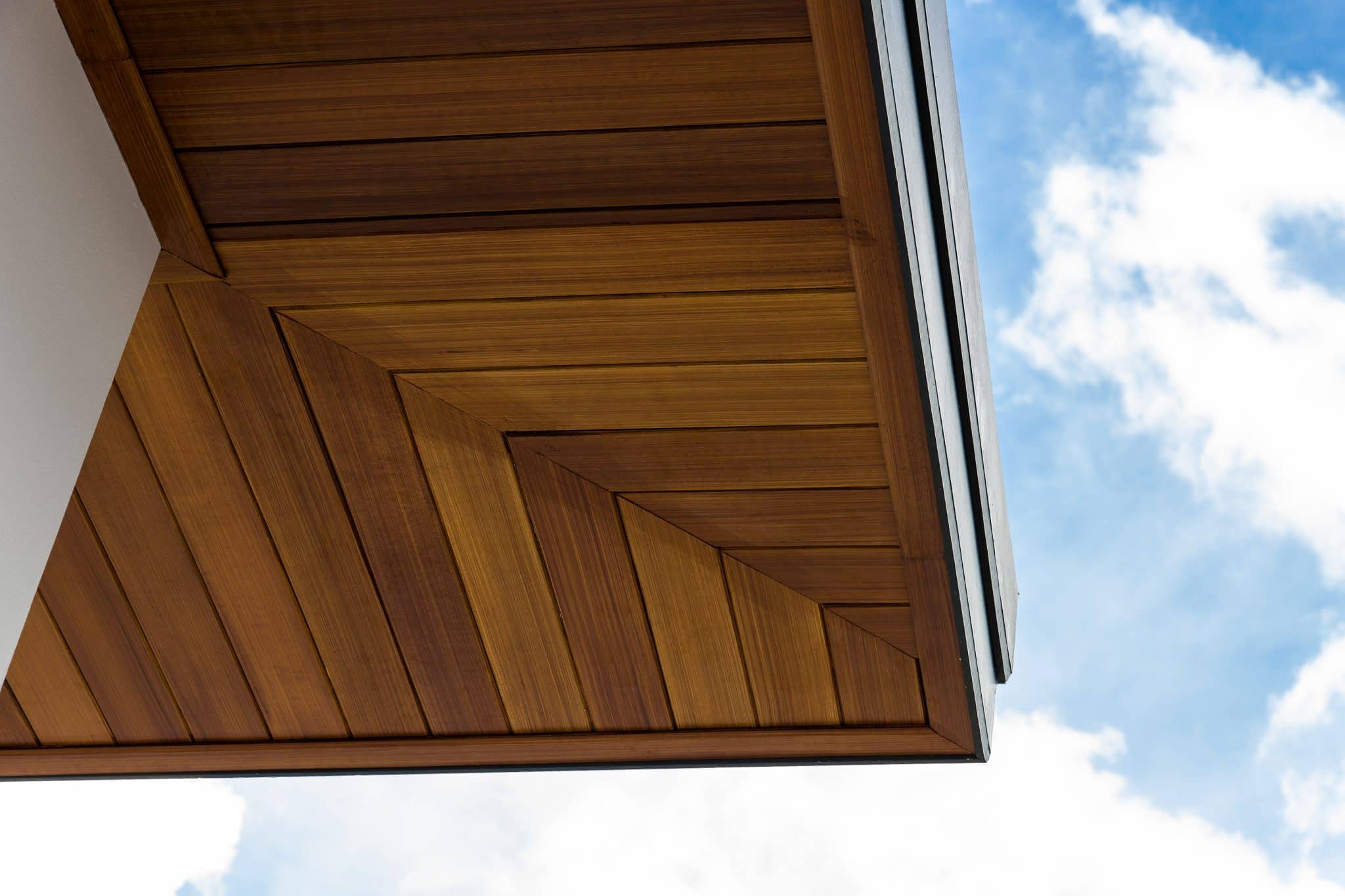 Best Natural Building Materials for Home Builders in Alabama

Natural building materials set the stage for a life well lived. They lend a sense of luxury to a home not only because they're beautiful to behold, but also because they're able to withstand any test of time. And thankfully, home builders in Alabama have a world of innovative and gorgeous natural materials to work with at their fingertips.

While importing high-quality materials from around the globe can offer any custom home an air of opulence and sophistication, many local materials can also add to the richness of a space. At Shoal Creek, we've seen homeowners and architects create breathtaking properties with materials that reflect the natural beauty all around our central Alabama terrain.

Let's take a look at some of the natural building materials that inspire architectural wonder and longevity.
Locally Sourced Wood
Wood has long been a stable, time-honored choice for custom homes. Modern timber frame homes are both energy efficient and endlessly pleasing to the senses. You can browse the Alabama Forest Industry's Directory of locally sourced timber for an added element of sustainability and rootedness in the local environment.
Woods native to the southeast include:
White oak: Oak is both beautiful and strong, resistant to rot, weather, and pests, and perfect for timber framing. White oak in particular offers a gorgeous, airy look, especially in indoor applications where its beauty can shine.
Pine: While once suffering a bad reputation as a builders-grade wood, pine is largely underrated. It is durable, versatile, and has great insulation value.
Bald cypress: Best for doors, windows, trim, and decking, as well as indoor elements like cabinets, bald cypress is both stable and workable. Its decay resistance even makes it a popular choice for boats.
Cedar: Lightweight, decay-resistant, and unique in its beauty (and scent!), cedar is a rich, low-maintenance choice for exterior, exposed timber as well as interior beams.
Stone & Masonry
Stone lends an air of history, stateliness, and sophistication to any home. Natural stone is always impressive, and you almost can't go wrong with your choice. It all depends on the statement you want to make.
Lime mortar: Able to withstand aging, weathering, and age much better than concrete mortar, lime is both a more natural choice and a better quality choice.
Marble slab: Who doesn't love marble? The ancient Romans had it right, and this timeless choice remains king when it comes to indoor luxury.
Flagstone: Highly versatile and always bold, flagstone is ideal for rooms that transition from the indoors to the outdoors, such as sunrooms, foyers, mudrooms, and more.
Bamboo
Bamboo is skyrocketing in popularity as a building material, due to its incredible strength and durability. It's also extremely fast-growing and renewable, making it an eco-conscious choice. In many ways, bamboo is the best of both worlds: it has the aesthetic appeal of hardwood with pest-resistant and low-maintenance qualities of synthetic materials. It also thrives in humid environments like bathrooms, standing up to the extra moisture in the air.
Non-Toxic Insulation Options
The most common insulation material by far is fiberglass, which is often treated with formaldehyde and other volatile organic compounds (VOCs) that can aggravate allergy and asthma symptoms. Non-toxic insulation can be safer for our health and the environment while still providing top-quality thermal advantages.
Mineral Wool: Using fibers made from melted stone and steel, mineral wool (also called Rockwool) is fire- and moisture-resistant, noise-reducing, and durable.
ThermaCork: Made from the bark of oak trees, ThermaCork is actually a carbon negative material. Highly insulative, ThermaCork can help you save on your utility bills, too.
Icynene®: Icynene is a spray foam based on castor oil with outstanding sealing power, minimizing air leakage and boosting energy savings throughout any home.
Natural Roofing Materials
Much of our heated and cooled air escapes through our roofs, making them one of the most high-performing aspects of a home—as well as the most visible. Natural roof materials can not only boost performance but aesthetic appeal, elevating architectural style for that truly luxurious feel.
Terracotta: Fired clay terracotta roofs can last upwards of 100 years and always make a statement with their timeless, Mediterranean appeal. While the warm orange color is classic, terracotta tiles are available in a wide variety of colors to match any look.
Slate tiles: A truly artisan endeavor, natural slate roofing is a premium choice that offers long-lasting beauty and protection against Alabama's wildest elements.
Choose Your Own Adventure at Shoal Creek
Shoal Creek residents are given the freedom to create the custom home of their dreams. Whether you're dreaming of a timber-framed manor of Alabama oak or a palatial paradise featuring imported Italian marble, you can design without limits in our exclusive gated community. And with acres of pristine woodland rooting you in our state's splendor, you'll have a wealth of natural inspiration to draw from at every moment.
Shoal Creek: Properties Available for Home Builders in Alabama
If you are looking for the perfect foundation on which to build your dream home, visit Shoal Creek. With a vibrant community, world-class amenities, and unmatched privacy and security, Shoal Creek is the ideal place to call home. To inquire about available properties or new homes in Birmingham, call our team at (205) 991-4653 or contact us online.