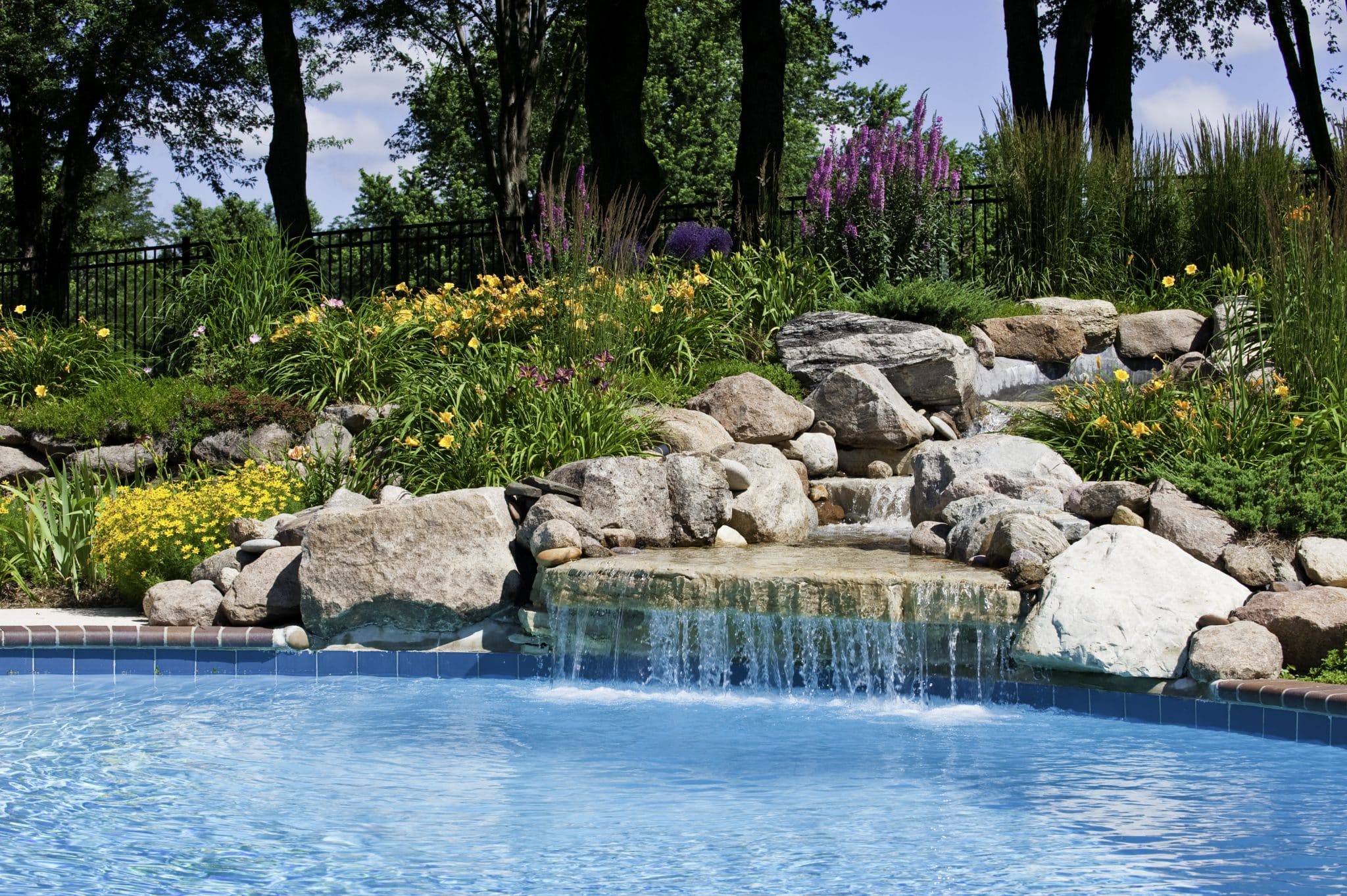 Top Five Reasons to Start Building a Luxury Pool this Winter

Shoal Creek's custom homeowners have numerous decisions to make. From choosing to build your custom home and picking the right lot, to selecting every last color for every last wall—the process is a labor of love. Of course, your backyard is part of this customization process, too. Adding a luxury pool to your home can be an incredible investment for your beautiful property, and we're here to share why!

While it may seem odd to be thinking about pools in winter, now is the time to start planning if you want your pool to be ready to enjoy by the summer months. So let's dive into the top benefits of adding a luxury pool—and why you should get started now.
An Investment In Luxury At Home
As an owner of a custom home here in Shoal Creek, you have joined a community that offers so much more than a plot of land. Top-class amenities, privacy, and community provide so many of the luxuries one would want. Not to mention Shoal Creek's unparalleled outdoor experiences at the base of Double Oak Mountain! 
Investing in a luxury pool allows you to keep everything you'd ever want within arm's reach. And rather than burning another hole in your wallet, it would only serve to enhance an already valuable asset. Being in a Southern state means pools boost the value of your home. Throughout our long warm summers, everybody loves to beat the heat, entertain, and enjoy the sunshine.
Modern Technology Makes Maintenance Easy
Pools used to be a dealbreaker for some homebuyers. There's no doubt that well-maintained pools help increase the value of the home—and the value of our weekends! But while some people relished in the maintenance, others recoiled at the prospect of all that work. 
Today, however, pool maintenance takes a fraction of the work it used to. More effective chemical treatments, salts, and smarter automatic vacuums make maintenance a breeze. Whether you hire help or do it yourself, these advances allow you to optimize your experience and maximize your time poolside. 
More Control Over the Design
Shoal Creek is Alabama's ideal luxury community, where we strive to provide everything you could want in an upscale neighborhood. And part of that is total control over its design. 
In building a pool, it only makes sense to establish continuity between it and your completely curated residence, rather than opting for a generic, cookie-cutter design. A luxury design offers you complete autonomy while choosing the shape, materials, garden, and much more. All of these options offer you an opportunity to bring your dreams to reality. 
Privacy
Even the most upscale country clubs invite congregations of fellow pool-goers. Community can be a wonderful thing. However, there may be times you desire more privacy for a special event or just to enjoy time with your family in the sun. Your custom home's very own luxury pool offers you that chance.
The spaciousness of Shoal Creek's properties already provides the element of privacy. But building a luxury pool gives you the chance to craft a world designed just for you and the ones you love most. With the power of design at your fingertips, there's nothing stopping you from creating your own little heaven just a few feet from your own backdoor. 
Getting a Head Start
Everyone is feeling the squeeze of supply chain issues this season, and the luxury pool industry is no exception. Getting started in winter affords you peace of mind and leeway should material shortages or construction delays arise in the process. 
You don't want to make last-minute decisions or have to sacrifice your vision under pressure to get things done. Starting now lets you maintain calm control over your project from start to finish. You'll be sipping margaritas in the sun before you know it!
Shoal Creek Encourages Your Imagination
Shoal Creek's partners encourage all residents to build, design, and furnish their homes in the manner of their wildest dreams. Alabama's hot summers in particular call for custom homeowners to make an investment in the luxury pool that fits this bill. 
The kids will absolutely adore this addition to your custom home, and it's one of the best social magnets a family could ask for. There are just too many benefits to list here. Don't sell your home short—start now, and allow yourself to imagine what a luxury pool could do for your backyard. 
Shoal Creek: Where Luxury Meets Natural Beauty 
Shoal Creek, the premier luxury neighborhood in Birmingham, Alabama offers a gated community showcasing immaculate landscapes and custom-designed homes surrounding a world-class golf course.  To schedule a visit, call us at (205) 991-4653 or contact us here.