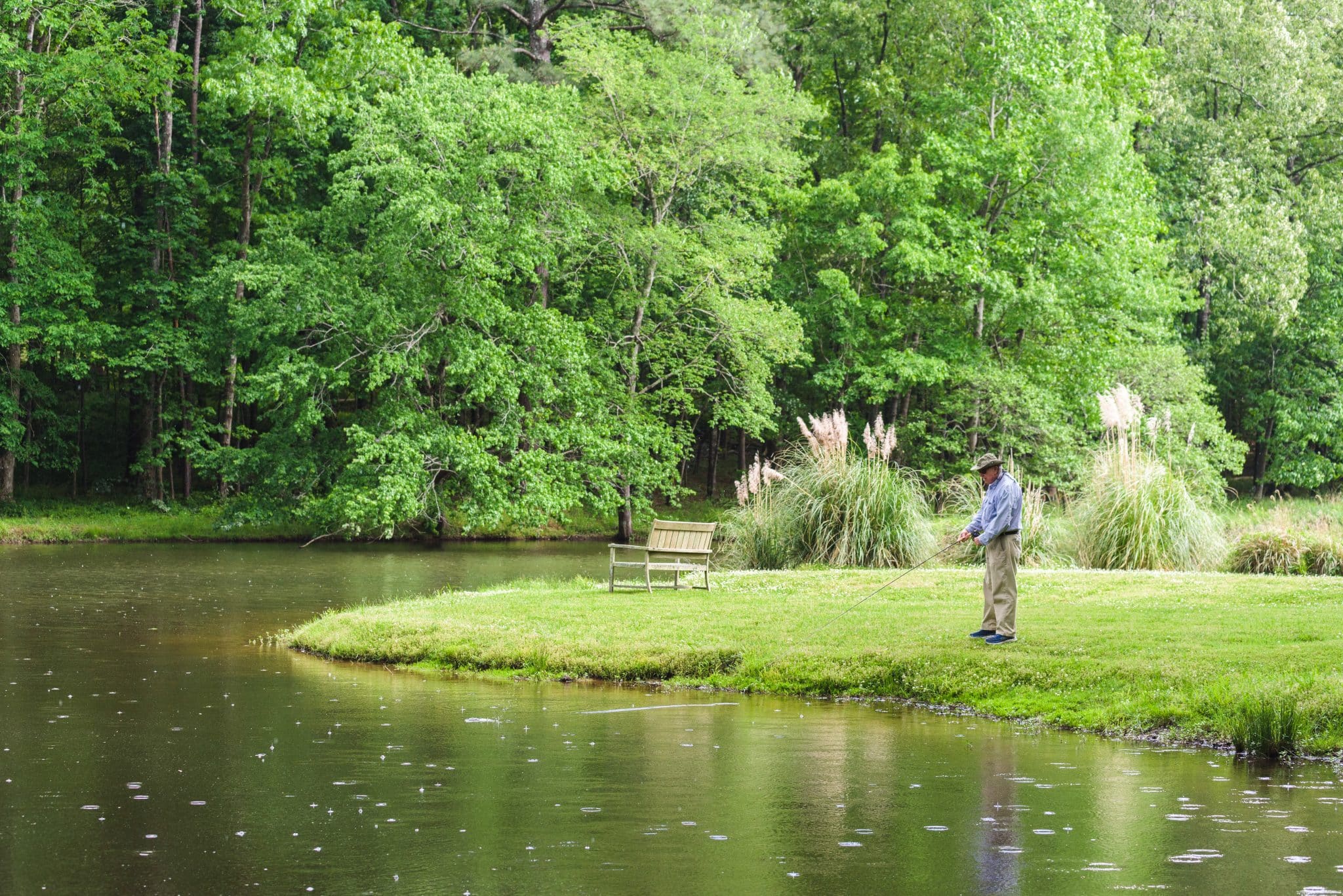 How Nature Makes Shoal Creek One of the Best Neighborhoods in Birmingham

Imagine a community where luxury living seamlessly intertwines with the bountiful gifts of nature. Nestled within the heart of Birmingham, the Shoal Creek luxury neighborhood stands as a true testament to the harmony of opulence and natural splendor. As one of the most coveted neighborhoods in Birmingham, it not only offers exquisite homes and upscale amenities but also an unparalleled connection to the abundant natural resources that surround it.

If you're looking for a place to put down roots and build the home of your dreams, we invite you to join us on a journey of discovery. Let's explore how Shoal Creek is redefining urban living in Central Alabama through its embrace of the great outdoors.
5 Ways Shoal Creek Residents Engage with Nature Every Day
Birdwatching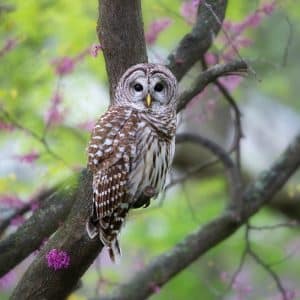 Whether you're ardently working on your birding life list or you're just a casual observer, Shoal Creek is a great place to watch our feathered friends! Our neighborhood is surrounded by wooded areas and lakes, which provide habitat for a variety of birds. And because we're so close to the Dunnavant Valley Greenway, a popular birding hotspot, residents benefit from frequent visits from winged wildlife, including:
A variety of hawks, including red-tailed hawks
Barred owls
Many woodpecker species
Flycatchers, vireos, warblers, and many more songbirds
Mallards, cranes, and other waterfowl
Wildlife & Abundant Natural Resources
When searching through Birmingham's neighborhoods, you're likely to find many cookie-cutter subdivisions. These areas not only limit what kind of house you can build—they also limit the natural resources of all residents, including the wilder ones. If you're looking for a beautiful, safe, and healthy place to live, those cookie-cutter suburbs aren't going to cut it.
Shoal Creek residents have glimpsed deer, foxes, turtles, cranes, and many other delightful creatures in our 1,500+ acre community. This proximity is more than just a nice-to-have—studies have shown that people who live near nature have lower rates of stress, anxiety, and depression. They also tend to have lower blood pressure and cholesterol levels, as well as more active and healthy lifestyles.
Undisturbed Land for Native Plants
One of Shoal Creek's most defining and unique features is the sheer volume of forest that has been left undisturbed. Within our gates, you'll find plenty of beautiful custom homes. But they're nestled among swathes of longleaf pines and other native plants that lend plentiful benefits to the surrounding area.
Keep your eye out for sweetgum trees, Eastern redbuds, tulip poplars, blackhaw viburnum, and many other beautiful and beneficial plants. These natives provide abundant food and shelter for the local wildlife, sustaining the sense of wonder and beauty all around our residents every day.
Fishing
Our neighborhood is unique not just for its pristine wooded areas, but also for its lakes—six lakes, to be exact. These lakes are fertilized and carefully managed. While not stocked, nature takes care of the fishing opportunities all on her own, and residents have reaped the rewards!
Plenty of Shoal Creek residents enjoy taking a pole down to their lake of choice and seeing what the day brings in. There's hardly anything more relaxing than a day by the water with a line out and the sun on your face, and at Shoal Creek, you barely have to leave your backyard to do it.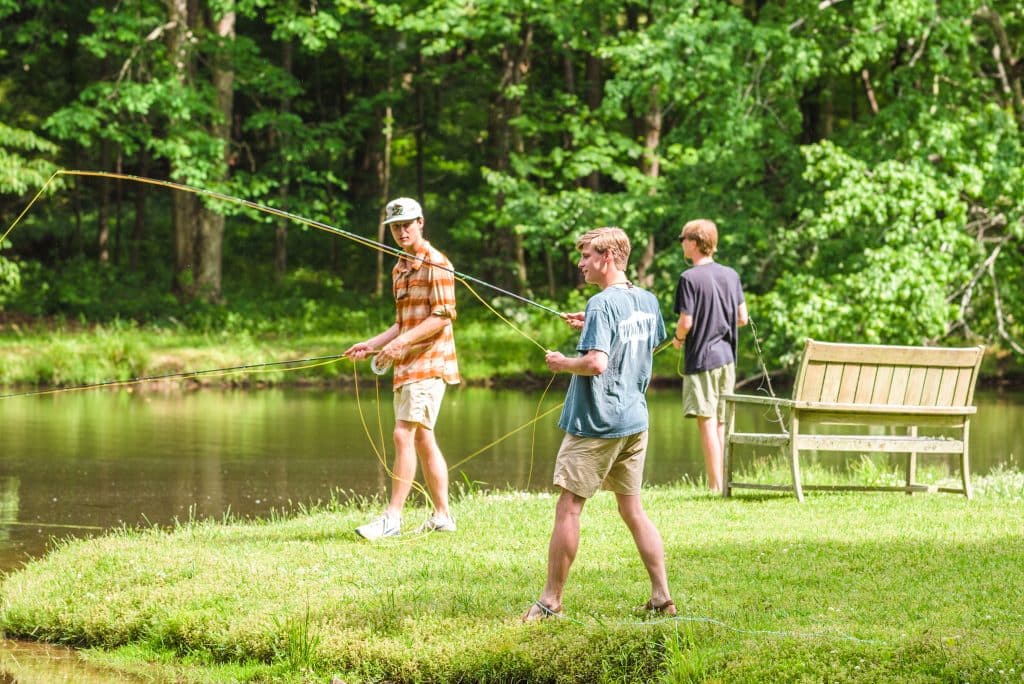 Kayaking
Fishing isn't the only way our residents enjoy the lakes. Whether you're the type who loves a cool morning paddle in the fall or a day spent adventuring in summer, our lakes are welcoming to kayakers and casual paddlers of all stripes. Glide along in serenity to get your practice in, then take to the area's bigger waterways to test and build your skills.
Nearby Watersport Adventures
Shoal Creek is close to a number of Alabama waterways and local outfitters with more advanced canoeing, kayaking, pontoon, and powerboat opportunities. Some of our favorites include:
Your Own Backyard Oasis Awaits
At Shoal Creek, we invite you to take the next step toward discovering your outdoor oasis. With land for sale in a variety of acreages, our luxury neighborhood offers you unparalleled creative freedom. Each of our residents enjoys abundant natural amenities in their own backyards, making our neighborhood truly a place where you can get away, every day.
Build your own custom home or choose one of our move-in ready properties for sale—get in touch today to find your very own piece of paradise.
Explore Pristine Property for Sale in Birmingham, AL
Shoal Creek is a jewel among neighborhoods in the Birmingham metro area, a place where the allure of luxurious living meets the untouched beauty of nature. Embark on your own journey by browsing our land for sale or homes for sale, or getting in touch with us to schedule a visit to see the wonders for yourself. Contact us online or call (205) 991-4653 to get started.