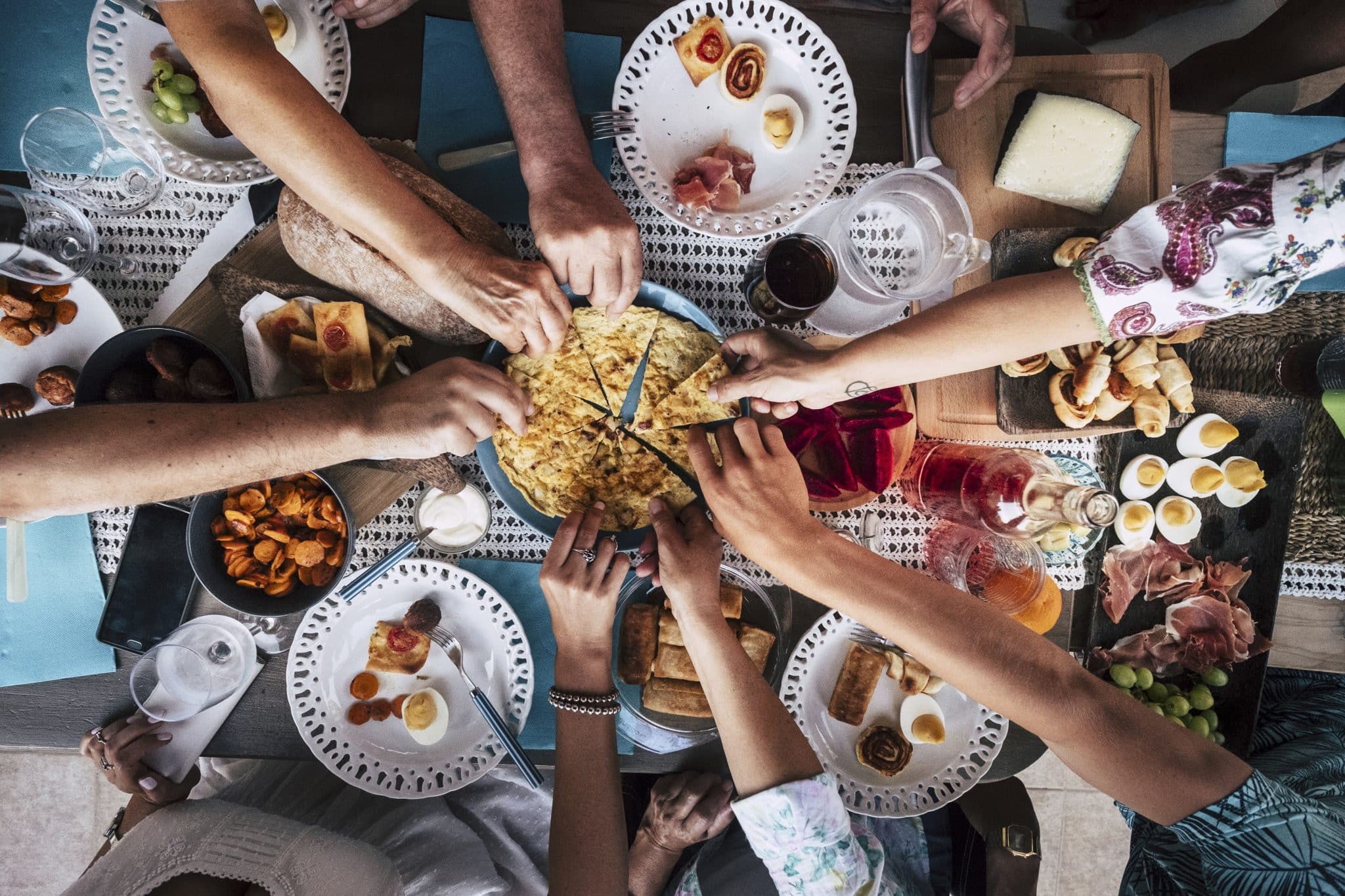 How to Host the Perfect Brunch in Your Luxury Home

Hosting a brunch party is your chance to be creative and try something new. Brunch parties are a fun and casual twist on the more formal dinner party. They're perfect for baby showers, church gatherings, neighborhood meet-and-greets, or simply catching up with old friends. The good news is, you don't have to wait for a special event to throw a stellar brunch party!

Whether you live in Shoal Creek or are ready to build your dream custom home, we're always sharing new inspiration. So, fire up that waffle iron, break out the French press, and get ready to have some fun!
Explore Themes for Brunch Parties
The great thing about brunch is that it can be as casual or elaborate as you want. There are no steadfast rules, so you're free to set a theme or leave things open-ended. Still, a theme can be a great way to bring the elements of your party together and spark conversation!
Here are a few of our favorite brunch theme ideas, perfectly adaptable to any occasion:
Garden Party

– Bring the outdoors in with natural decor or take the party to your own backyard.

International Theme

– Choose a country or region and craft your menu around its traditional breakfast and lunch options.

Fondue Brunch

– Have a variety of fondue items with pots of melted cheese, chocolate, and more.

Bite-Sized Brunch

– Make bite-sized dishes like muffin-tin egg cups or mini chicken and waffle sliders.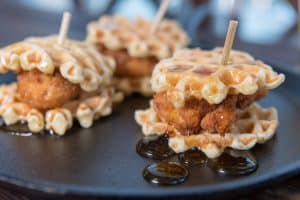 Create the Perfect Host Brunch Menu
We've found that the perfect brunch party menu often involves dishes that prioritize ease. Consider options you can make the night before or the morning of. These include frittatas and quiches, baked goods like banana bread, waffles, egg cups, and breakfast casseroles. 
Foods like these free you to keep the good times rolling as the host! Best of all, they won't spoil as the party goes on and are easy to keep fresh and flavorful. 
Our Favorite Brunch Recipes & Menu Inspirations
Play with unique combinations of sweet and savory, classic and out-of-the-box. And don't forget to invest in high-quality ingredients! 
Egg Dishes
Salad Plates
Baked French Toast—With a Twist!
Mimosas and More: Drinks that Dazzle
Mimosas are, of course, the classic brunch beverage—but you're certainly not limited when it comes to dazzling drinks. Batches of bellinis and sangria are equally festive and easy to whip up for a crowd. You can even set up your own bloody mary bar so guests can create their own perfect garnishes!
It's always good to give your guests non-alcoholic options as well. Consider setting out a selection of juices that pair well with breakfast alone or spiked with a little bubbly. You can't go wrong with orange juice, but grapefruit juice, pineapple juice, and pomegranate juice are also great choices.
Finally, don't forget to stock up on gourmet coffee (we love O'Henry's in Dunnavant Valley)! Cold brew coffees can pull double duty, too, easily transforming into any number of delicious cocktails!
Set a Beautiful Table
At a brunch party, the food is often the décor. Set your table apart with beautiful and functional serveware, such as multi-tiered platters that add visual interest and vertical space. Colorful fruit trays also go a long way toward aesthetic appeal (and add a healthy option to the spread). 
Now is the perfect time to play around with fun and funky table runners, place settings, and more. Whatever you choose, take some time to plan the entire arrangement, just as you would with flowers or centerpieces.
Another secret to hosting a perfect brunch party is serving food buffet style, or in build-your-own stations. That way, everyone can serve themselves, and you know your guests have exactly what they want.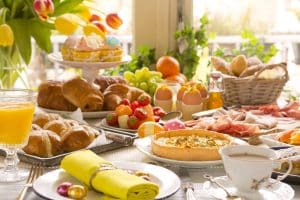 Build Your Dream Entertainment Space
If you're searching for the perfect place to host memories that will last a lifetime, Shoal Creek awaits. In our gated community, our residents are free to unwind and feel inspired in secluded, luxurious comfort. With unmatched design freedom, privacy, and natural beauty, Shoal Creek is the ideal neighborhood to set down roots in Birmingham.
Browse our current listing of homes for sale or lots for sale today to start turning your dreams into reality! 
Shoal Creek Luxury Neighborhood: Get Away, Every Day
Located just far enough outside Birmingham to provide secluded natural splendor, Shoal Creek is a luxury homeowner's dream. Do you dream of creating the ultimate entertainment space? Or are you seeking an opulent retreat from the everyday hustle and bustle? Let your vision come to life in our private gated community. To learn more or schedule your visit, call us at (205) 991-4653 or contact us here.