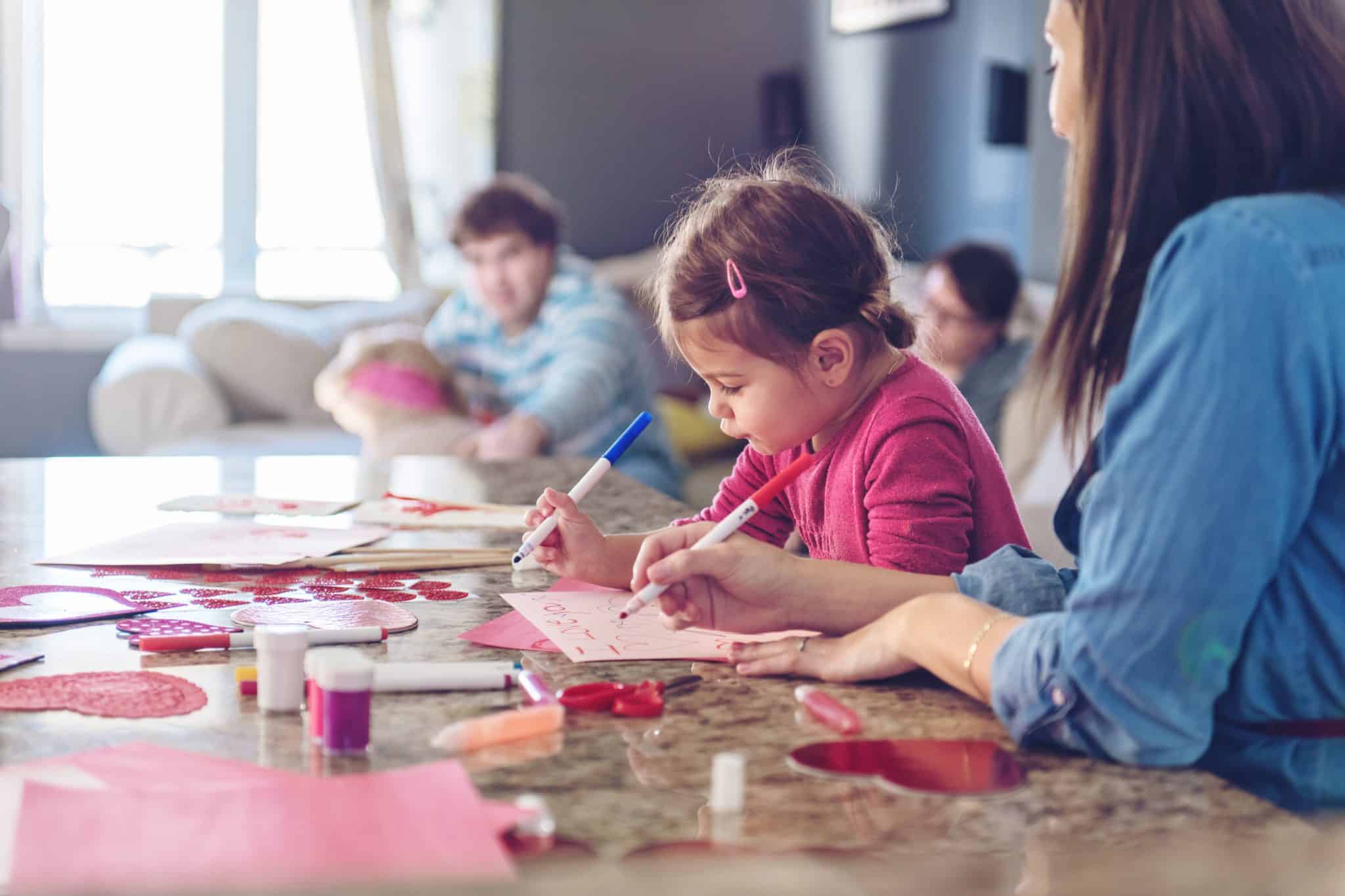 Back in School: 5 Secrets for Keeping your Home Organized

Winter break always flies by, for kids and for parents alike. Just yesterday, it feels like we were singing carols, lighting candles, eating our favorite sweets. But now, the kids are back in school and tackling the second half of the school year. As we start settling into spring, a whirlwind of books, backpacks, and muddy shoes threatens to wipe out the last vestiges of home organization.

Lucky for you, Shoal Creek's got you covered—with five little home organization secrets that will protect your home from that after-school storm. 
Create a Family Calendar
When the kids are in school, they don't just go to classes and come home. There are sports practices, extracurriculars, and much, much more. All these activities need to be organized. If not, schedules will conflict—laundry will grow like weeds in your kids' rooms, the dishes will pile up, the garbage won't be taken out… we all know how this goes. 
Pinning a family calendar and chores chart where there's foot traffic ensures no one can miss it when heading out to school or work. With an organized calendar, everyone in your household can keep their various days and activities straight and help each other out!
Craft Clutter Cubbies
Schools have lockers and cubbies to ensure the hallways are not littered with books, papers, binders, calculators—anything they bring to and use at school. So why not apply the same concept to your home organization? 
There are plenty of aesthetically appealing storage options, like custom cubbies, which hang on walls in kids' rooms or playrooms, or door storage, which can be integrated into closet spaces. Even simple wall hooks by entryways can save your space from backpack clutter!
Set Up Dedicated Homework Stations
During the school year, kids spend most of their time in class or doing homework (or so we hope!). That puts schoolwork at the top of the list when it comes to school-year organization. Incomplete or late schoolwork interferes with other scheduled items, such as sports practices and games, sleepovers, and chores. 
Build a station where the children can work on homework with all the tools they need—and where those tools can be neatly organized! Carve out a special homework spot for them far from sources of distraction like TVs or video games.  
Backup: On-the-Go Car Kits
Parents of Boy Scouts know this one already: always be prepared. The drive to school or practice is prime-time for your kids to let you know they've forgotten something. Creating an on-the-go car kit with the things they forget most often can be a major time and headache-saver.
Consider items like pens and pencils for last-minute permission slips, or snack packs and granola bars for the kids who may have forgotten their lunch. Whatever your family may need that's easily stored in the car is a perfect item for one of these kits.
Schedule Regular Team Meetings
Healthy families, regardless of the reason, communicate well and often. But many families only gather in a formal manner to discuss what's going wrong. In terms of after-school organization, don't wait for disaster to strike. Preempt it with regular team meetings. 
Meeting regularly to check in with the kids can help you understand why certain things are disrupting organization. But you should also acknowledge why things are going well. Ask everyone how things could improve. Share ideas. Most of all, address your kids' lives and feelings, which, undoubtedly, influence their behavior. 
Home Organization to Finish the School Year Strong
Here at Shoal Creek, we have had the pleasure of getting to know many families. We understand how hectic things can get in this second half of the school year. We hope these strategies help you stay organized as we conquer the spring semester!
Shoal Creek: Where Luxury Meets Natural Beauty 
Shoal Creek, the premier luxury neighborhood in Birmingham, Alabama offers a gated community showcasing immaculate landscapes and custom-designed homes surrounding a world-class golf course. To schedule a visit, call us at (205) 991-4653 or contact us here.