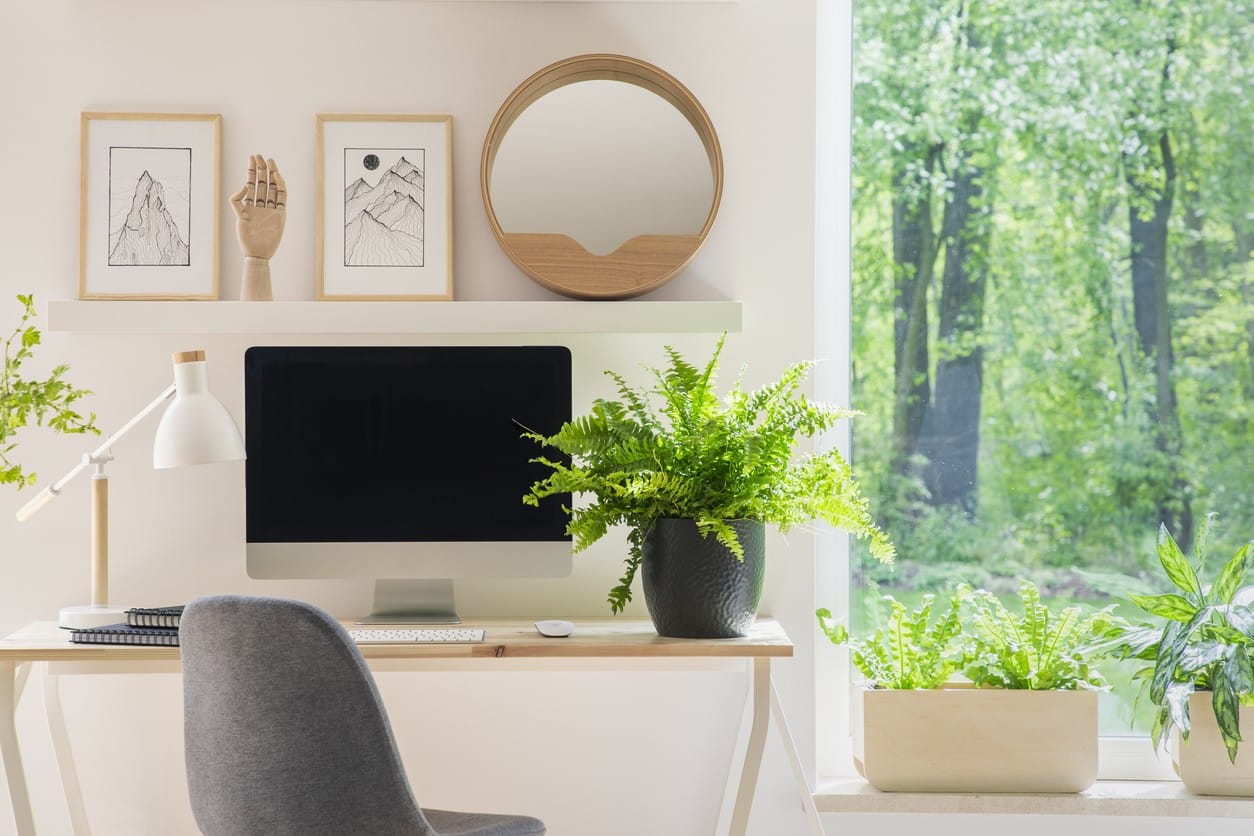 5 Tips on Designing the Best Home Office


If the last few months have taught us anything, it could be this: our "home offices" need an upgrade. If you've been crammed at the kitchen table, trying your best to plan dinner, turn in that project, and teach your kids their math homework, it's time to create some space to design a home office. 

At Shoal Creek, many of our residents design offices in their custom homes that allow them the ideal space to work remotely and still be close to their families. These spaces don't have to be anything elaborate. Still, it is crucial to intentionally think out your space so that your home office can be a place of reprieve, privacy, and productivity. 
Designing the Best Home Office
1. Choosing the Right Location

It's common for homeowners to turn their dining room tables, bedrooms, and couches into makeshift office spaces. However, these spaces are not ideal for a home office due to the number of distractions. It's most beneficial not to mix your relaxation space with your workspace – so try your best not to bring your laptop into your bedroom. 
Instead, find a room that's quiet, spacious, and private. Having your home office in a room with a door that closes is the perfect way to make sure that you're limiting your distractions. It also helps you to truly "leave your work at the office" when the workday is over.
2. Investing in Your Essential Office Items

When designing a home office space, note the items that you need to possess to be productive. For starters, you need a sturdy table or desk, storage, and a comfortable desk chair. Next, lighting is crucial. Sit as close to the natural light as possible, but also include several warm lamps. You may even want to add in a more comfortable space. A small couch or reading chair can provide a pleasant place to relax and think.

Finally, think about the things that you need for your everyday work. If you continuously have to print papers, you will want a storage cabinet and printer station. Or, consider how many computer screens you need as you choose a desk. Do you often host an in-person meeting? Then you need to purchase another chair. Ultimately, don't use your home office as just a means to get by. Instead, adequately prepare with all that you need for a successful day, so that you can do your most productive work.
3. Add Greenery

A little bit of green is a perfect way to add a breath of fresh air to your home office. A succulent for your desk or even a larger floor plant can bring a sense of peace and comfort to your work. Studies also show that plants can help reduce stress, boost creativity, and increase productivity. 
If you're not one with a "green thumb" – have no fear. There are plenty of small plants, such as a succulent, cactus, or aloe plant that are simple to take care of and low-maintenance. The best plants for your home office create a healthier environment while not adding stress to your daily routine.
4. Personalize 

Often, the most exciting portion of designing a home office is personalizing the space! Like you would in your cubicle or corner office, truly make the home office feel like home. Decorate with photos of your friends and family, add a cozy blanket to your chair, light your favorite candle, and hang some signature pieces of artwork. 
Declutter your desk with stylish organizational tools, set your computer background to your dream vacation spot, and before you know it, your home office will feel like a place where you actually want to spend your time! 
5. The Best Home Office is a Room with a View!


When choosing your workspace, you often want to find the quietest corner of the house. Not to mention, a calm, professional home office always gets better with a view! For inspiration, imagine taking a look outside your window and seeing a luscious forest, a serene lake, or the mountain's foothills. 
These landscapes are exactly what our Shoal Creek residents see each and every day! With over 1,000 acres of nature, outdoor lakes and trails, and unique homesteads, our gated luxury community provides a tranquil location to work, rest, and raise your family. Shoal Creek is where luxury meets nature and is a perfect location for a home office in a beautiful custom home for you and your family.
Shoal Creek: Get away, Every day 
If you're looking for a beautiful piece of property for a one-of-a-kind custom home, the luxury community of Shoal Creek is for you. Our vibrant and diverse community of residents enjoy a peaceful, secure setting in nature. It's the perfect backdrop for a home office view! Come explore Shoal Creek. Call us at 205-991-4653 or contact us here.