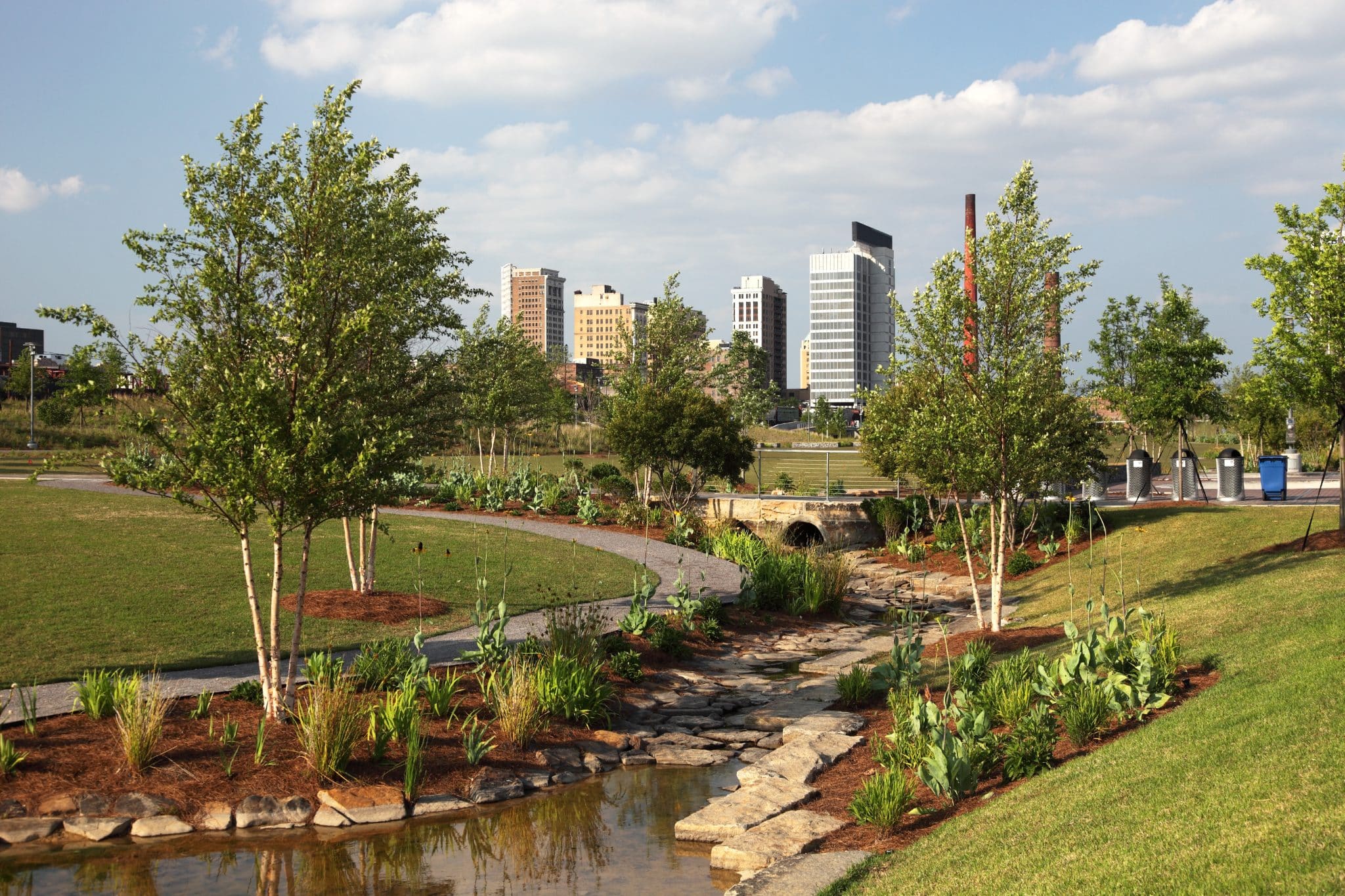 Shoal Creek's Favorite Opportunities for Family Fun

With dozens of families living here in Shoal Creek, we felt it would be a great idea to propose some of our favorite family outings for fun at your fingertips. Activity centers, museums, parks—the opportunities for family adventures abound in and around Birmingham, all just a short drive from our serene, secluded neighborhood. 

In today's blog, we'll pick our favorite activities for family fun on any given sunny—or rainy—day. Whether you prefer indoor or outdoor fun, we've got a little of everything for you to choose from!
McWane Science Center
The McWane Science Center is a Birmingham icon, full of fun for families of all ages. Whether you've got tots or teens, there are tons of activities here for you to enjoy with them. Though it's called a science museum, the McWane Center is no stuffy, quiet, hands-off place. With everything from a shark & ray touch tank to a bubble room and so much more, kids can get the wiggles out and have their minds blown by amazing feats of physics, chemistry, and natural science. 
And don't miss the IMAX Dome theater, where a colossal, five-story, domed movie screen gives immersive storytelling a whole new meaning! Catch blockbusters and educational flicks alike and prepare for an experience like no other.
Railroad Park
Officially opened in 2014, Railroad Park has quickly become one of downtown Birmingham's most beloved gathering places. Featuring 19 acres of green space, two age-appropriate play areas, and a dedicated skating area, Railroad Park is a great family destination any time of the year. Bring a picnic or grab a bite at the Railroad Park Dining Car while you watch the trains pass by or gaze over the park's many beautiful water features. 
Vulcan Park and Museum
A visit to Birmingham's most famous landmark, the Vulcan statue, is breathtaking in every different season. Vulcan boasts the title of largest cast iron statue in the world and symbolizes our city's roots in the iron and steel industries. Here, you can stroll through the museum's exhibits to learn fascinating facts about the founding of the Magic City—including the story behind the nickname. 
And of course, you have the opportunity to ride up to the open-air observation tower, nestled just below the feet of the big man himself. From this pedestal, you can take in the best views the city has to offer.
Oak Mountain State Park
Alabama's largest state park, Oak Mountain, recently announced an expansion that will transform and expand the Dunnavant Valley Greenway. In other words, Shoal Creek's backyard! The expansion will bring more trails, new playgrounds, comfortable pavilions, and even more outdoor adventures to Shoal Creek residents.
Just a few minutes down the road from our luxury gated community, the renovated trailhead, dubbed Dunnavant Valley Park, will offer a wealth of running, walking, hiking, and biking opportunities. There are even plans for back-country horseback riding! Whether you want a casual day picnicking on the pavilions or a wild mountain adventure, a home at Shoal Creek is clearly the place to start.
Smith's Farm
One of our favorite things about our location is how close we are to both city and country delights! And when summer comes around in central Alabama, there's no more wholesome family activity than picking your own blueberries at Smith's Farm. Enjoy plentiful, delicious, and easy pickings out in the bright sunshine and connect the little ones to nature.
For just $2.00/lb in June and July, you can pick all the blueberries your heart desires. Keep an eye on their social media pages for opening days and announcements of fresh, seasonal produce available for purchase. 
Your Pick of the Patch!
In the end, these are just a few of our favorite family fun activities here at Shoal Creek. There are so many fantastic ways to create a perfect weekend for the whole family in the Birmingham Metro Area, with more and more new ways to play added each and every month! When you live at Shoal Creek, you're never at a loss for opportunities to create memories, all year round.  
Shoal Creek: Where Luxury Meets Natural Beauty 
Shoal Creek, the premier luxury neighborhood in Birmingham, Alabama, offers a gated community showcasing immaculate landscapes and custom-designed homes surrounding a world-class golf course. To schedule a visit, call us at (205) 991-4653 or contact us here.