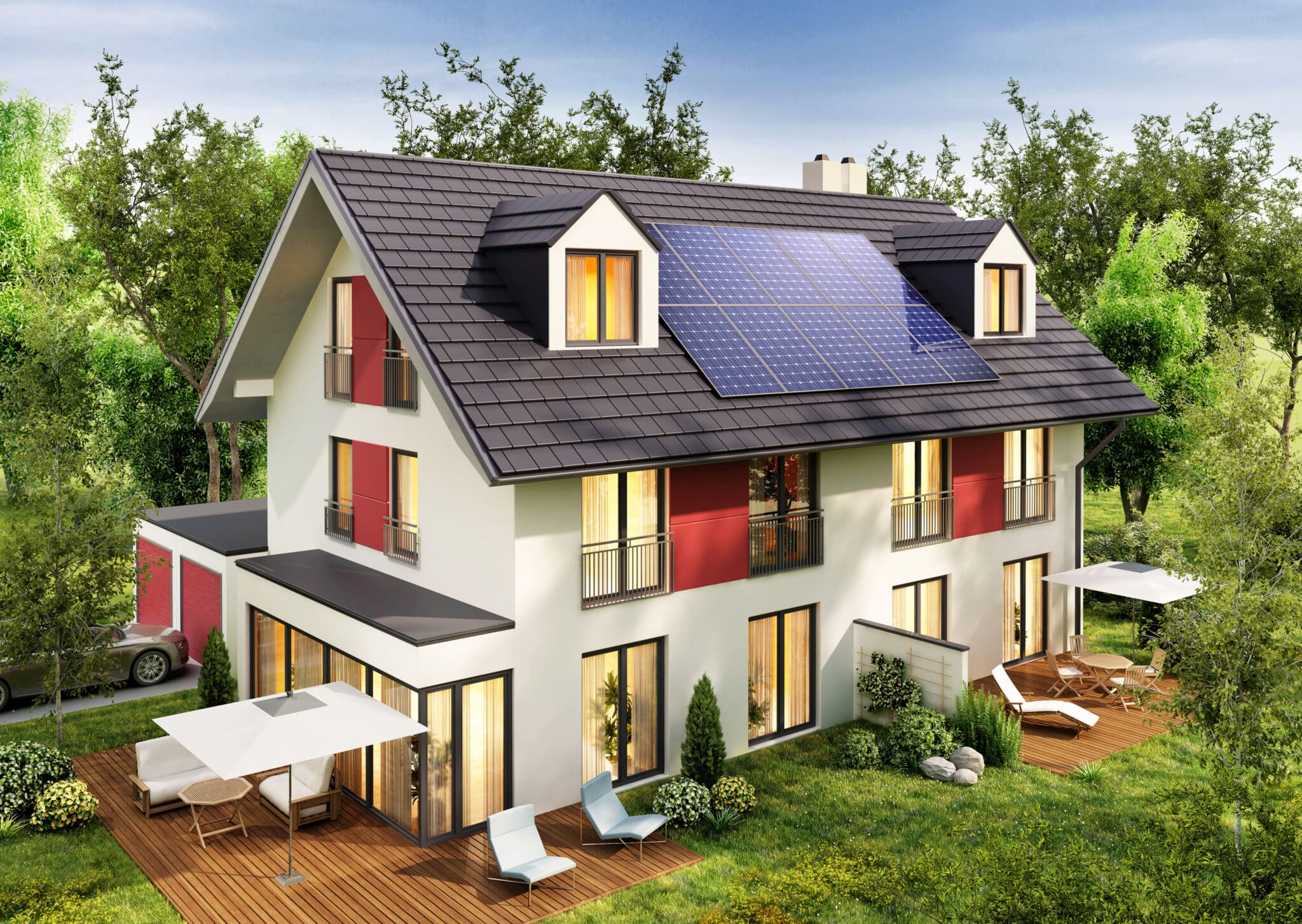 Shoal Creek's Guide to Energy-Efficient Luxury Homes

Whether in person or virtually, tens of thousands of Americans are touring luxury homes on a daily basis amid this booming property market. Like the millions of families that came before them, they look at everything from square footage and acreage to the quality of materials and appliances. 

But today's luxury home buyers are also looking for something new: energy efficiency. That's why, as we embark on today's tour, we'll be equipped with Shoal Creek's guide to the energy-efficient luxury home. 
What Makes A Home Energy Efficient?
The larger the home, room, or appliance, the more power it needs to stay cool, powered, and running properly. Shoal Creek's luxury homes can be quite large and contain some of the most high-powered appliances and gadgets. Their garages are stocked with electric cars. Their pools require cleaning and heating. 
And thus, their energy bills are high. 
So what does it mean to have an energy-efficient luxury home? The less energy used to perform the same function, the more efficient that energy is. And it's not only your bill that benefits from energy efficiency; it's also your home planet. More efficiency means less coal and gas and power is being used to keep that fridge running. 
Shoal Creek's Guide To The Energy-Efficient Luxury Home
There are countless ways to help turn your home into an energy-efficient den of luxury. This guide brings you some of the very best—and brightest.
LED Lighting
We've certainly come a long way since the advent of electricity. Where once flickered an analog fire atop melting wax candles, now beams the ceaseless incandescent lightbulb. 
For decades following Thomas Edison's seminal invention, we used the same old filament bulb. Now, more and more homes turn to LED lighting for their superior efficiency and flexibility. LED bulbs offer more range and tone than legacy lightbulbs. For your energy-efficient luxury home, LED is the way to go for customizable, long-lasting, and high-quality light. 
LEED Certification
No, that's not a typo—LEED stands for Leadership in Energy and Environmental Design. Certified by The Green Energy Council, LEED homes are built to meet a higher standard of energy efficiency. 
LEED-certified homes are becoming more prevalent throughout the United States. With nearly 600,000 LEED-certified homes in the world, over 500,000 are right here in the United States. Place yourself ahead of the curve, and don't be surprised if you start to see LEEDs popping up all over Shoal Creek!
Green-Roof Grasses
Sure, here at Shoal Creek, simply walking down the forested streets leads you through many paths of outdoor wonder—and the golf course is merely a Sunday's stroll down the way. Sometimes, however, it's nice to be able to hit the greens right on your own roof. 
Simultaneously timeless and trendy, green roofs are a staple of the luxury home. But green roofs provide more than a pleasant touch of natural beauty. They also improve air quality, absorb storm runoff, and—you guessed it—lend energy efficiency to the household. 
Solar Panels
Now that we've gone through a few lesser-known ideas, it's time to talk solar panels. We've all heard of solar panels, but how many of us truly understand the benefits? 
Solar panels aren't only energy efficient. They can also adorn roofs with any manner of color scheme or style. Far from the bulky, NASA-looking panels many assume to be the norm, solar technology has come a long way. Plus, Shoal Creek's properties here in Alabama sure can soak up quite a bit of efficiency throughout the year. 
Home Automation
Imagine the ability to command any task at the push of a button. Home automation is peak luxury, the World of Tomorrow come to life. But what many of us don't think about is that home automation is also quite energy efficient. 
Samsung's AMX technology in particular offers an incredible array of automation options. Being able to toggle the temperature of everything from your fridge to your basement permits another level of efficiency. Owners of multiple luxury homes can even toggle the settings from anywhere. 
No more forgetting to turn the heat down prior to vacation. With home automation, everything runs like a well-digitized machine. 
Geothermal Heating & Cooling
You know what's better than using less energy to heat your luxury home? Using little to no energy at all. 
That's right, luxury homeowners are beginning to leverage the power of geothermal energy—that is, the heat or cold available to us right beneath our feet—to control their homes' temperature. 
The Possibilities Are Endless
With technology's exponential growth, we're only beginning to tap into the possibilities of energy-efficient luxury homes. Soon enough, even wind and water will be powering much of what we do. 
For now, make sure to stay tuned to Shoal Creek's blog. Every couple weeks we continue to keep up with the latest trends and information on luxury living. And if you sign up to be a Shoal Creek Association member, you can get access to even more. 
Shoal Creek: Where Luxury Meets Natural Beauty 
Shoal Creek, the premier luxury neighborhood in Birmingham, Alabama offers a gated community showcasing immaculate landscapes and custom-designed homes surrounding a world-class golf course. To schedule a visit, call us at (205) 991-4653 or contact us here.