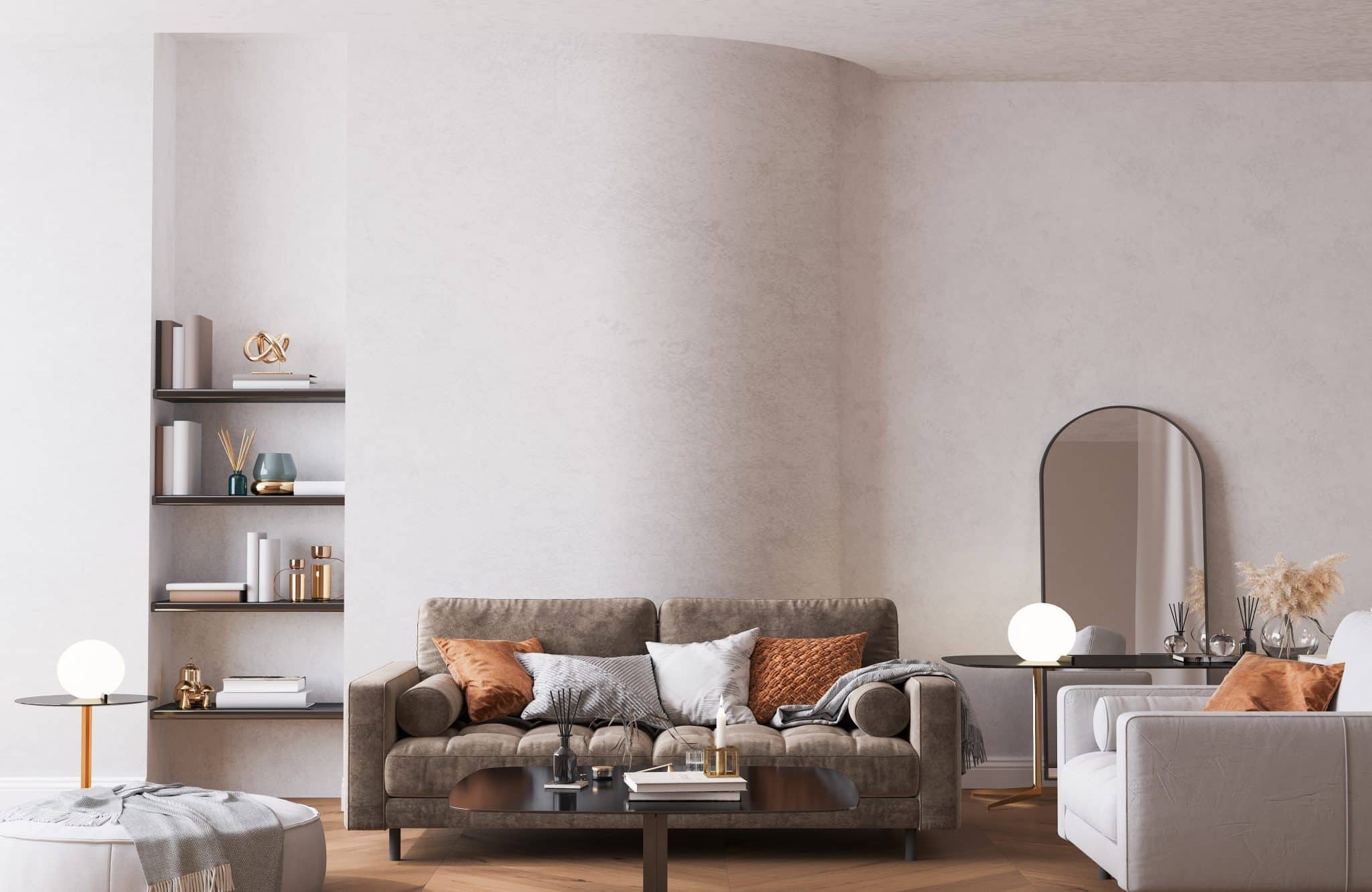 Top 5 Custom Home Trends for a Luxurious 2022

We've entered a brand new year, leaving behind many of the strains and stresses of 2021. Now, many of us are more than ready to begin making our dream homes a reality. Supply chain bottlenecks are beginning to ease and exciting new building materials are becoming more accessible. All these changes make 2022 a great time to get started on your custom home.  

With all of this anticipation, you need to make sure that your new home will rise to the unique joys and challenges of life in a post-pandemic world. When you're ready to start building a life of luxury for your family, look to these custom home design trends that are sure to pass the test of time.
Biophilic Design
We've been saying this for a while: bringing the outdoors in is, well, in. Biophilic design means building with nature in mind. That can mean using natural colors, nurturing a variety of houseplants, or incorporating glass elements that let in plenty of daylight. When we're more connected to nature, we feel more restored, making biophilic design beneficial for aesthetics and overall wellness.
Thankfully, Shoal Creek is bursting with natural inspiration to guide your design choices. Here, you have plenty of opportunities to infuse your luxurious home life with the great outdoors.
Sustainable Building Materials
Another aspect of biophilic design is building with locally sourced or sustainable building materials. Organic materials can help us create vibrant and beautiful interiors with surprising practical benefits, such as increased energy efficiency, optimized insulation, and even improved health. 
Bamboo is one such sustainable material that has a remarkably high tensile strength—it's harder even than oak and ash and can withstand hurricane-strength winds. You can also find eco-friendly ceramic tiles with antimicrobial properties that promote healthy indoor living, perfect for bathrooms, kitchens, and other high-traffic areas of the home.
Class and Curvature
After starting the decade with two difficult years, homeowners across the globe are looking for ways to introduce more comfort and softness into their designs. That's why curves are making a comeback in a big way, in everything from cushions to countertops.
Taking inspiration from some of design's most beautiful movements—like art nouveau, art deco, and mid-century modern—the 21st century is on track to be defined by curves. Soft edges bring a sense of play into the home that is at once graceful and rhythmic. These organic forms can serve as a relief from the static straight lines of our professional lives.
Boundaries with Balance
The large open floor plans of the past 20 years have shown their limitations as more of us work, play, learn, and rest at home. Without boundaries, home life can easily become unbalanced or feel monotonous. That's why this year, we're seeing the return of dedicated entertainment rooms, offices, studies, gyms, and playrooms.
Get creative with these spaces! Whatever you love—whatever activities, hobbies, or passions give you joy—consider crafting bespoke spaces for them using your own personal flair.
Multifunctionality for Endless Creativity
As we're rediscovering a need for boundaries, we're also finding that we love being able to break them at will. Multifunctional rooms and furniture allow you to bend and shape your space to whatever needs arise at any given time. That way, you never have to feel stuck in one arrangement of your home. 
Kitchen cabinetry with hidden multipurpose functions, partial walls, and even sunken floors can help create dynamic, flexible spaces. And don't forget the outdoors! Modular courtyards and convertible glass doors can help you create an indoor/outdoor fusion. These choices can provide both biophilic benefits and dazzling entertainment opportunities.
The Perfect Location for Your Custom Home
With all these ideas sparking excitement in your mind, you want to make sure you find a location for your custom home that won't put any limiters on your vision. That's what makes Shoal Creek the perfect place for custom home builders. 
Our gated community offers not only copious access to the natural world and world-class amenities, but also complete creative freedom to design the luxury home of your dreams. You shouldn't have to compromise your design—at Shoal Creek, the possibilities are endless.
Living at Shoal Creek: Birmingham's Premier Luxury Neighborhood
At Shoal Creek, you take the reins when it comes to your creative vision. We believe there should be no design limitations to your luxury custom home. Therefore, we celebrate each family's unique contributions to our premier gated community. To make 2022 the year your dream home becomes a reality, call us today at (205) 991-4653 or contact us here to learn more.