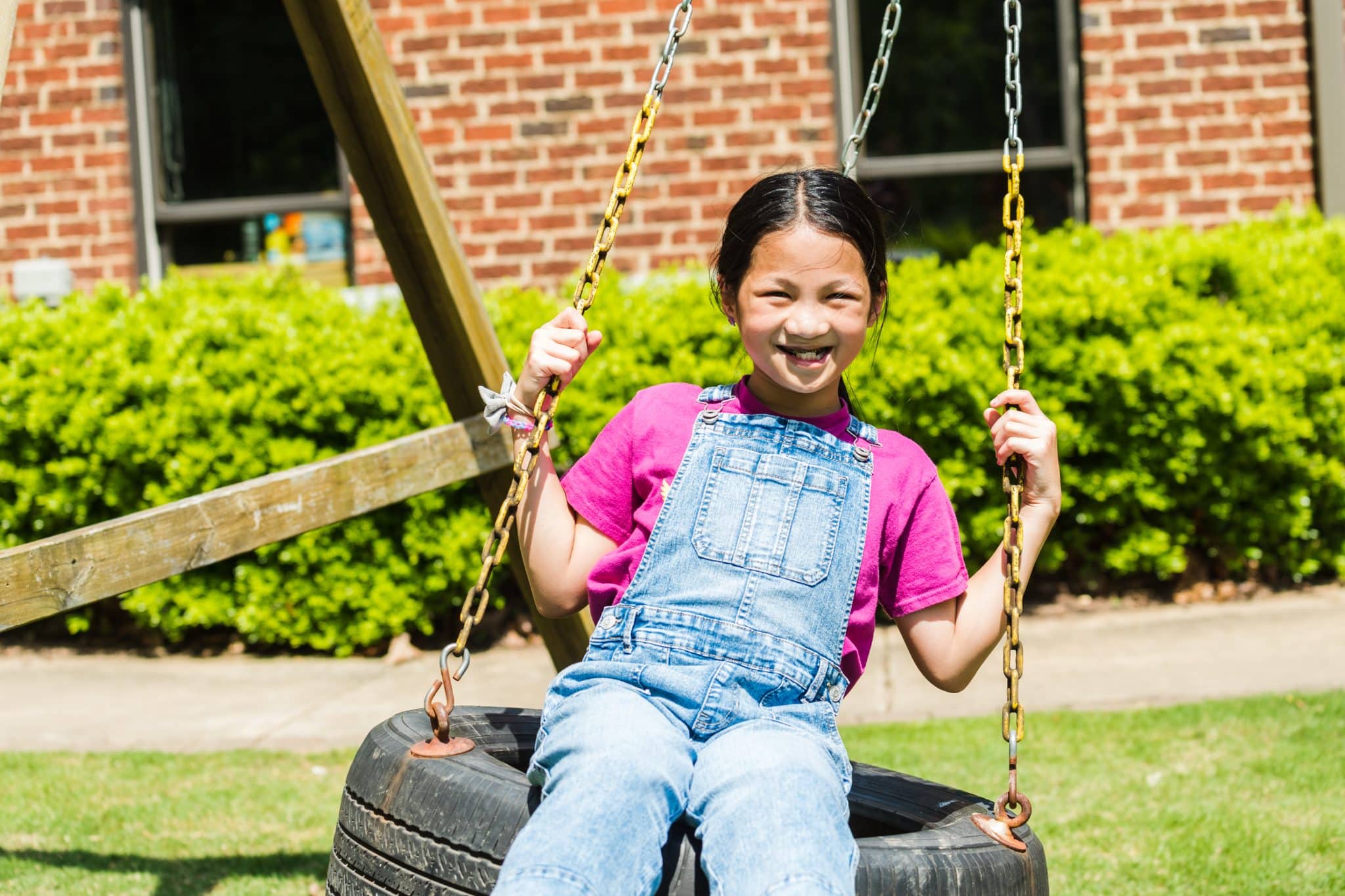 Designing Paradise: Backyard Ideas for New Homes in Birmingham

American lawyer and educator Russell Conwell once said, "You can journey to the ends of the earth in search of success, but if you're lucky, you will discover happiness in your own backyard." Shoal Creek residents know this better than anyone—in a literal sense. With sprawling natural beauty and unmatched privacy, each home in this luxury neighborhood is bursting with opportunities to build your own oasis. Whether you have a vision in mind already or need some inspiring luxury backyard ideas, Shoal Creek is a place of endless possibilities.

The backyard is an extension of the statement your home makes, a place for the kids to explore and grow, and a boundless source of entertainment and relaxation. If you're ready to design your very own paradise, read on to learn about the top backyard designs trending now!
How do I design my backyard landscape?
Depending on your level of experience and how involved you want to be, a landscape designer or landscape architect can help you bring your dreams to fruition. A landscape architect can help you with the overarching design, including hardscaping, retaining walls, and patios. A landscape designer usually helps with softscaping: planting, soil, and ground cover.
Top-rated landscape architects & designers for existing and new construction homes in Hoover & Birmingham include:
Top Trends in Backyard Landscaping for 2023
Maximalist Pools
The pool isn't going out of style—and in fact, it's making a bigger splash than ever before. Today's savvy homeowners are opting for pools with bold accents like handmade tiles, bright colors, and multiple levels that make a statement from the very first glance. The pool is a focal point for your backyard, so why not go all in with a little added flair?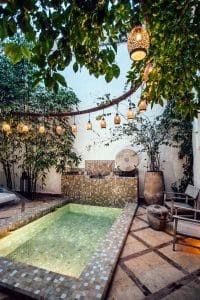 This Moroccan bath-inspired pool serves as an example of the maximalist aesthetic that can be achieved at an even larger scale at Shoal Creek.
Tranquil Transformations
A focus on health and well-being is now informing many homeowners' backyard landscapes. And while a traditional zen garden certainly is one direction you can take, true serenity is about focusing on your personal version of peace and happiness. If that means creating space for football practice, make that manicured lawn a major feature. Or, if a maze of cozy nooks and crannies sounds perfect for kicking back with a glass of wine and a book, go for it.
Whatever will help you unwind and destress is worthy of inclusion in your backyard design.
Gardens for Alabama Native Wildlife
Landscaping with native plants has numerous benefits, both practically and aesthetically. Native plants require a lot less upkeep and maintenance and no fertilizer or pesticides, as they're already well-adapted to the environment. They also help support local wildlife populations, providing nectar, fruits, and seeds to birds, bugs, and other critters.
Your whole family can watch the coming and going of migrating butterflies and other seasonal changes throughout the year. Native plants make it easy to enjoy both our state's natural beauty and the knowledge that you're doing something great for the local ecosystem.
A handful of beautiful Alabama flowers to consider are:
Coral honeysuckle
Stokes' aster
Lance-leaved coreopsis
Ironweed
Passionflower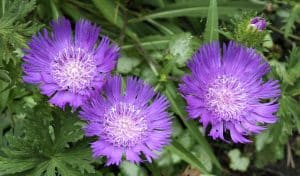 Stokes' Aster, a gorgeous Alabama native flower
Industrial Chic
Bringing different types of metal into play in the garden landscape is a major trend this year, as homeowners focus on exciting new textures and color palettes. While it may seem odd at first to bring something manmade into the natural world, this artistic trend has many versatile applications.
Metal themes bring new ways to incorporate structures like children's playgrounds and trampolines without compromising the overall look and feel of your backyard. And they open a world of backyard patio ideas as well, easing the transition from indoors to out. From metal planter boxes to artistic panels, finding a place for these materials could be just the thing you're looking for to tie together seemingly disparate parts of your design.
Abundance Abounds
Minimalism still has its place in the world of design, and likely always will. But these days, more and more people are turning to abundance. We've seen a resurgence in the popularity of Victorian-style cottage gardens bursting with enough variety to be interesting without looking messy. We've also seen a bigger focus on "kitchen gardens," which feature herbs, vegetables, fruits, and other edible flowers perfect for feeding the family and teaching the little ones about sustenance.
Create Your Own Garden of Eden at Shoal Creek
The perfect backyard starts with the perfect location. At Shoal Creek, residents enjoy free reign to design every aspect of their luxury home, indoors and out. Whether you're working with the nation's top landscape architects or making it a passion project all your own, now is the perfect time to get started on your ultimate backyard transformation.
Luxury Awaits: New Homes in Birmingham Alabama
Shoal Creek is Birmingham's premier gated community, located at the base of Double Oak Mountain in the foothills of the Appalachians. Bursting with natural amenities, Shoal Creek makes it easy to enjoy the great outdoors at home or just around the corner. With opportunities for fishing, kayaking, hiking, or simply enjoying the riches of your own backyard, you can live the good life your way at Shoal Creek. Request your visit today by calling (205) 991-4653 or contacting us online.