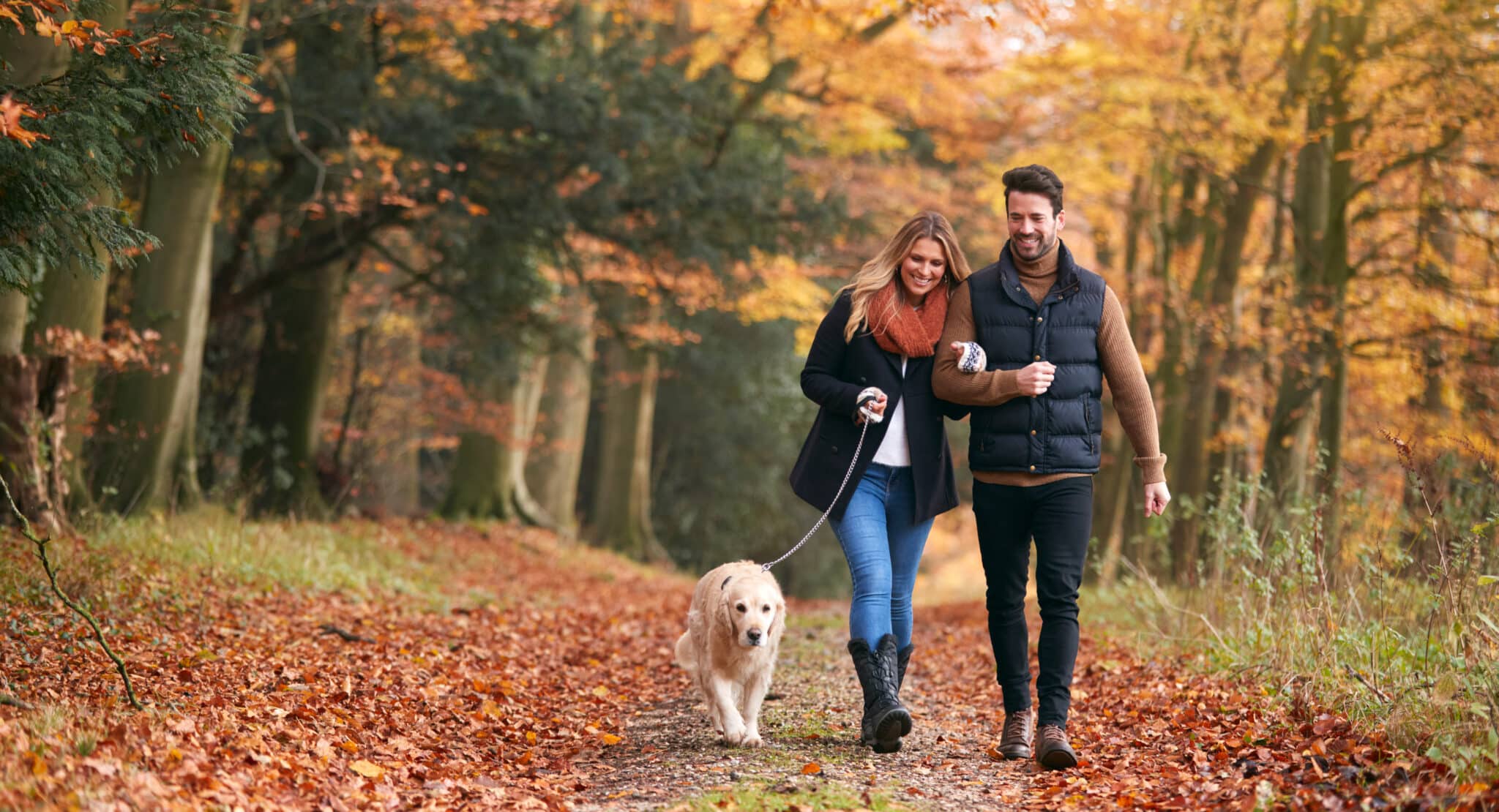 Making the Most of Autumn at Shoal Creek

Autumn in the foothills of the Appalachian mountains is a magical time. Just outside the bustling urban center of Birmingham, acres of untouched hardwood forest light up gold, orange, and red—fiery chestnut, cherry oak, yellow poplar. It's the perfect time to be a member of Shoal Creek's luxury neighborhood, where you get to live among nature's treasures—and take full advantage of our incredible outdoor amenities.

Living here is special year-round, but there's something wonderful about autumn in Shoal Creek. With peak fall foliage in central Alabama just around the corner, there are so many ways to explore and enjoy nature. Here's how you can make the most of the gorgeous weather and breathtaking views within the comfort of your own gated community.
Kayaking and Canoeing at the Lakes
You may associate water sports and lake activities with summer. However, as the cool temperatures settle in and Double Oak Mountain begins to show off its gorgeous colors, the lakes become an autumnal wonderland. If you're looking for a way to transport yourself to a realm of tranquil serenity, there's no better place to be.
Spend a cool, quiet morning or afternoon gliding through the fall foliage reflected on the water. Bring along a thermos of warm apple cider for an extra festive touch!
Golfing at The Club at Shoal Creek
The wonderful thing about living in Alabama is that you don't have to put your clubs away in September. The off-season is a great time to focus on the parts of your game that you've been struggling with. Members of The Club at Shoal Creek can use this time to improve their game for next year or have some fun with techniques they haven't tried before.
Every hole of our world-class golf course is set apart to offer something different, providing a world of practice possibilities. And because our resident club members are so close to home, they can still catch that afternoon kickoff on Saturdays after a morning on the green.
Nature Walks in Your Own Backyard
The Shoal Creek community is so beautiful that a simple walk around your neighborhood can be an adventure all its own. Our secluded streets are nestled into pristine woodlands and breathtaking views. Plus, because our community is guarded by top-notch security, you can feel safe exploring and enjoying your surroundings with full peace of mind.
Members of our community are known for their creativity. They demonstrate it both in their custom home designs and in their inspiring fall and holiday decorations. Take a tour for inspiration or fall festivity—Shoal Creek is your home and your glamorous getaway. 
Unspoiled Autumn Splendor at Shoal Creek
No matter what your speed—biking or walking, competitive or casual, water or woods—autumn offers a whole new world of ways to enjoy the luxury amenities at Shoal Creek. Take advantage of Alabama's beautiful fall weather right on your doorstep. The possibilities are endless.
Get Away Every Day at Shoal Creek Luxury Neighborhood in Birmingham, AL
Shoal Creek is an idyllic gated community in the heart of Alabama, featuring a premier, world-class golf course and acres of pristine woodland laced with trails and lakes. Residents of our vibrant luxury neighborhood enjoy peaceful surroundings and luxury amenities all year round. If you're ready to find or build your dream home with us, call (205) 991-4653 or contact us here.