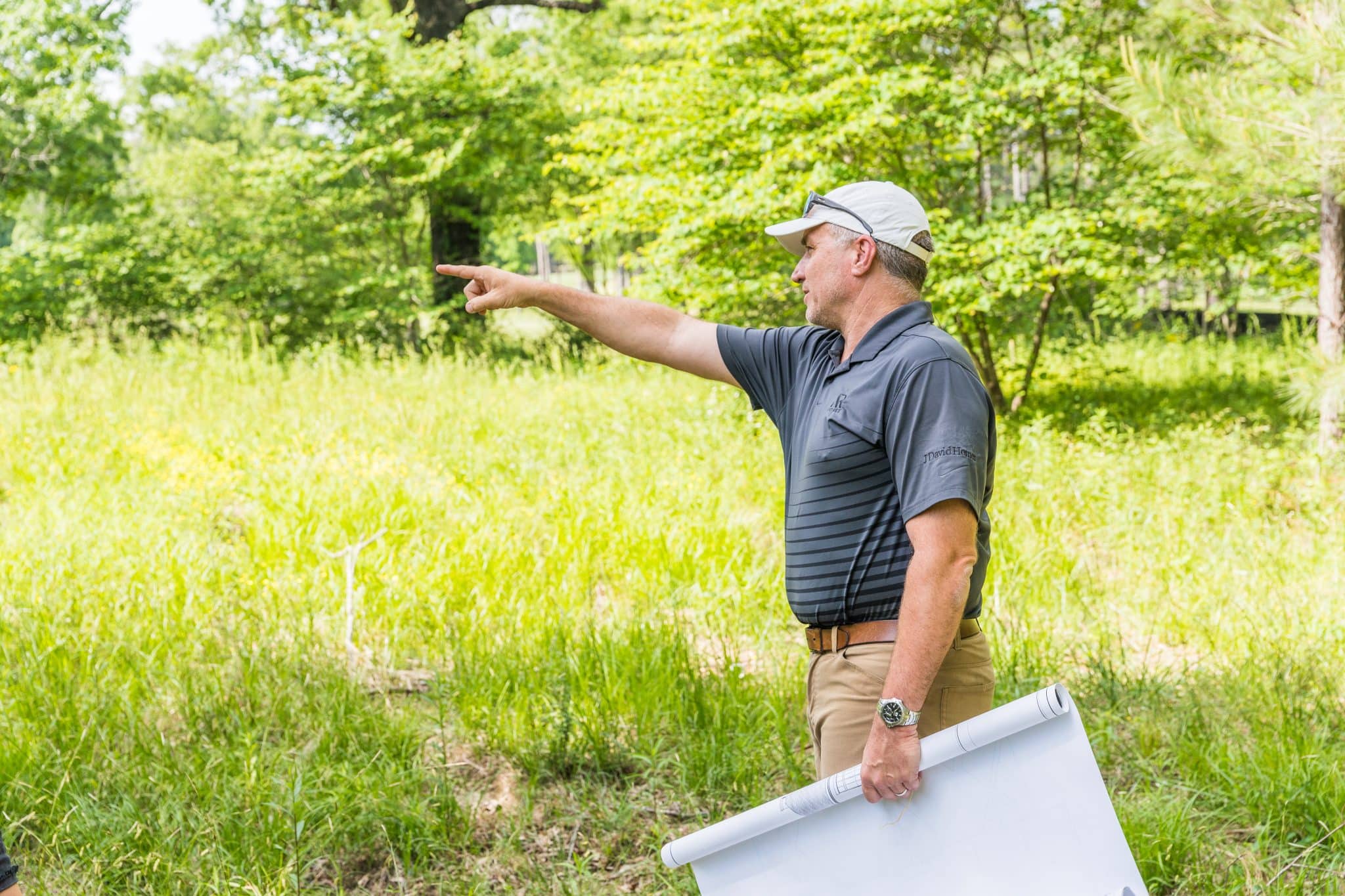 3 Mistakes to Avoid When Buying Land for Sale in Birmingham

For many, building a custom home is the ultimate dream of homeownership. It's your chance to create the ideal space for your family, perfectly tailored to your tastes and goals. Birmingham is the ideal place to make this dream a reality, but finding the right plot of land in this densely populated and growing city can be tough. Knowing what to look for when exploring land for sale in Birmingham is crucial, especially if you're new to the area.

We've identified 3 common pitfalls that buyers fall into when searching for land in the Magic City's most coveted neighborhoods. Read on to learn more about some of the major considerations to make before you buy land to build your dream house.
Your Guide to Buying Land for a Custom Home in Birmingham
Mistake #1: Looking for Land Without a Plan

When looking for the ideal place to build a home, do you start with the perfect location and build to match its specifications? Or do you start with your vision in mind and seek out a plot that can accommodate it?
This can be a chicken-and-egg question. Some buyers have a clear vision in mind that they don't want to compromise on. Others want to wait and work with the land they choose to ensure a cohesive fit. Either way, you want to be sure about your decision before you go looking. Let's take a look at the pros and cons of designing a home first or choosing land first.
Should I Buy Land or a House Design First?
Pros of choosing a home design first:
Make important decisions about your home's ideal layout, square footage, and style early in the process
Start planning and budgeting contractors earlier, which can save on costs
Gives you a benchmark for narrowing down your choices, since not all designs are suitable for all pieces of land
Pros of choosing land first:
Ensures your luxury home is close to the conveniences, amenities, and schools that matter most to you
Allows your architect & builder to design your home with the best orientation, natural light, views, and property features in mind
Gives you access to a network of builders and architects to shop around with to ensure a perfect execution of your desires
Mistake #2: Not Considering the Potential Pitfalls of the Surrounding Area
The Birmingham metro area is a wonderful place to live, but your choice of town, city, and even county (Shelby vs. Jefferson) can have a major impact on your experience here. Whether you're looking for proximity to the best private schools, a wealth of shopping and dining options, or impressive property values to protect your investment, make sure you're choosing the right area for your goals.
Considerations for Undeveloped Land
While they may offer privacy and seclusion, lots that aren't part of a community or subdivision may have zoning restrictions that severely limit what you can do on that property. They may also be surrounded by homes or businesses that will lower your property value. Compare what it will take to build your dream home with the value of the existing properties nearby.
Considerations for Land in a Residential Development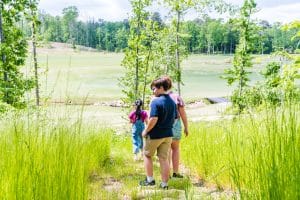 Many of Birmingham's residential communities have strict covenants on the architectural style that can be used within their boundaries. You may find the ideal plot of land for your project, but if it's in a neighborhood that doesn't align with your vision, you won't be comfortable or happy with your investment in the long run.
At Shoal Creek, owners can bring their own reputable builders to their projects. There are no minimum square footage requirements, no architectural pigeonholes, and no time limits on how long you can hold the lot before you start building.
If you're new to the area, working with a local real estate professional with experience in high-end property sales can help. See our guide for choosing a Birmingham, AL realtor to get started!
Mistake #3: Choosing Land that Lenders Find Risky
If you dream of a plot located in a secluded area with plenty of privacy and natural views, getting it often means having to pay extra—or even in cash. That's because mortgage lenders see too many question marks with raw or undeveloped land. Whether it's bringing utilities like power and potable water to the land or driveway access, lenders can be hesitant to loan money for major projects like this.
Thankfully, you don't have to trade in your private getaway for a crowded subdivision. Luxury neighborhoods like Shoal Creek have already taken care of all these details. Many plots have already been cleared, and the technical aspects like utilities and infrastructure have already been taken care of.
You can get the best of a well-established neighborhood and undisturbed, forested ridgeland here—a rarity in the highly developed Birmingham metro area.
Choose Shoal Creek to Bring Your Vision to Life
At Shoal Creek, we strive to be the ultimate destination for home builders in Alabama. We offer the privacy, seclusion, and pristine natural beauty you would expect from a rural plot with the modern conveniences, amenities, and security that you expect from a gated community. If you're interested in seeing what makes our community special, we invite you to explore our available properties and schedule a visit today.
Explore Land for Sale in Birmingham, AL at Shoal Creek
Shoal Creek is the Birmingham metro area's premier gated community, where you can find everything you need to get away, every day. With lots ranging in size from .63 to 8 acres, you can find the ideal foundation for your home with us. To schedule a visit, call (205) 991-4653 or contact us online today.