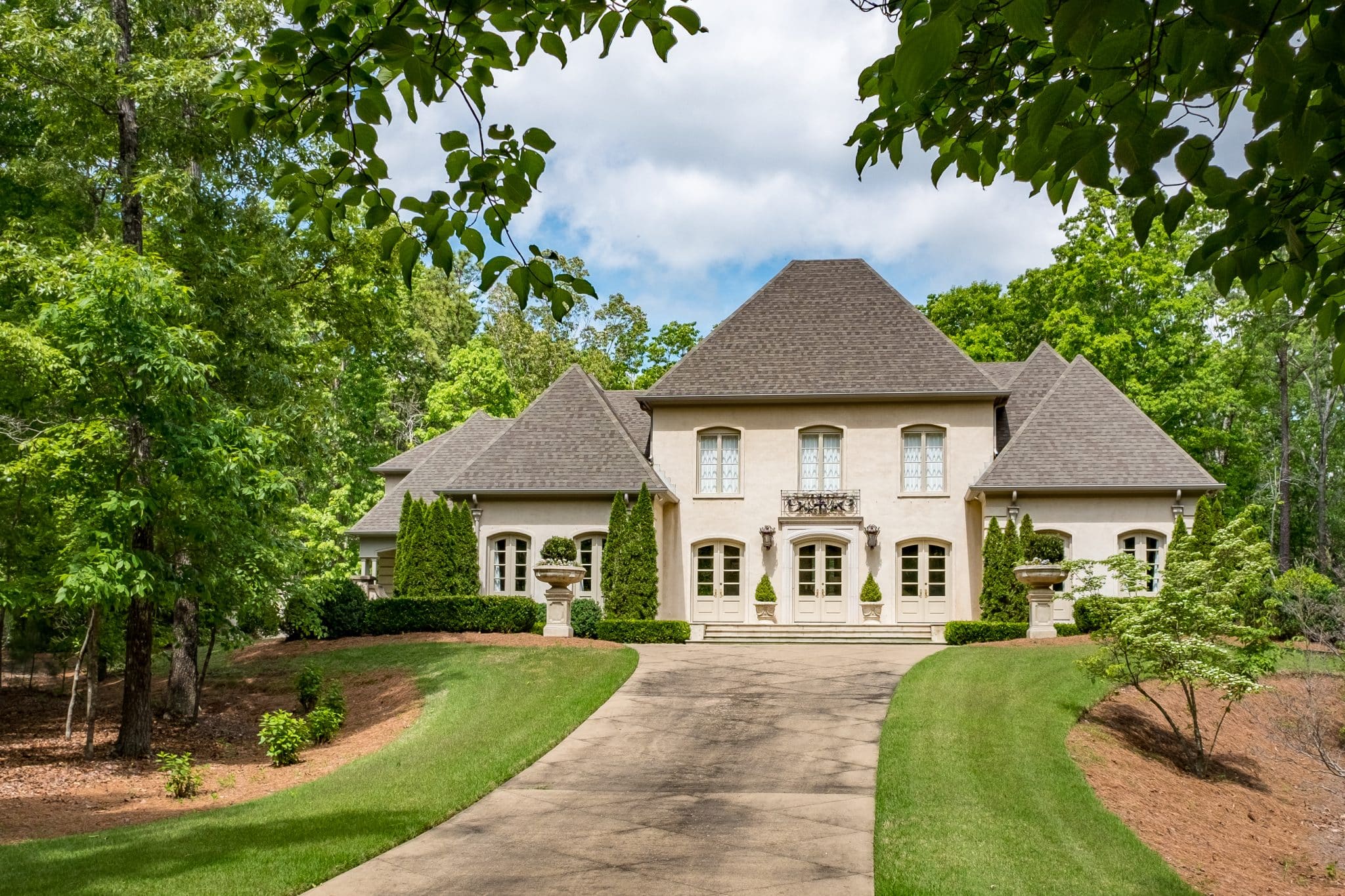 How to Build a House: Your 10-Step Home Building Process

Building your dream home is a monumental undertaking that can be both exhilarating and challenging. Whether you're envisioning a cozy, cottage-inspired chalet in the woods or a modern urban oasis, the path from dream to reality requires meticulous planning and a clear roadmap. In this 10-step checklist, we'll guide you through the process of how to build a house and bring your new home to life.
Your 10-Step Checklist for How to Build a Home in Birmingham
Step 1: Define Your Vision
Before you can embark on your home-building journey, you need a clear vision of what your dream home looks like. Take the time to think about your ideal space, considering your lifestyle, preferences, and future needs. Create a vision board filled with pictures, color swatches, and design ideas to help you articulate your dream.
Naturally, depending on the exact plot you choose and its unique natural features, some new inspirations may spark to life. Adjustments may be made along the way. That's okay—but having a strong vision from the outset will help these changes feel like growth rather than compromise.
Step 2: Set a Realistic Budget
It's essential to establish a realistic budget for your project. Building a home is a significant financial commitment, so you'll want to carefully consider not just the construction costs but also any hidden expenses like permits, utility connections, and landscaping. Staying within your budget will reduce stress during the construction process.

Step 3: Find the Perfect Location
The location of your dream home is as crucial as the design. Consider factors like accessibility, proximity to work or schools, and the overall lifestyle the area offers. Ensure that the location aligns with your long-term plans and aspirations.
Finding the Best Neighborhood in Birmingham
The Birmingham-Hoover metro area is an incredible place to build your home, but like any metro area, finding the ideal city and neighborhood within it is key. Birmingham and Hoover have several luxury neighborhoods but make sure to choose one that allows you to bring your own builder and bring your own unique vision to life.
Many gated communities restrict the aesthetic style of each home—but at Shoal Creek, you have plenty of room and freedom to create the custom design of your dreams.
Step 4: Choose an Architect/Designer
Once you have a vision and a location, it's time to bring in a professional architect or designer who can help turn your ideas into concrete plans. Collaborate closely with them to ensure they understand your vision and can incorporate it into the design.
Step 5: Hire a Builder/Contractor
Choosing the right builder or contractor is a pivotal decision in your home-building journey. Do your research, ask for references, and conduct interviews. Look for professionals with a proven track record who understand your vision and can work within your budget. Discuss timelines, costs, and expectations in detail.
We highly recommend working with a local Alabama home builder with established ties to area architects. The better your builder and architect can communicate—both with you and with each other—the better.
Step 6: Obtain Necessary Permits
Navigating the permitting process is often one of the most challenging aspects of building a new home. Your architect can help ensure your project complies with local regulations, and they can help you obtain the necessary permits. That includes working with the appropriate government department, whether you live in Jefferson County, Shelby County, or within a municipality like Hoover. It's crucial to start this process early to prevent delays down the line.
Learn more about how to find which permits you'll need in the Birmingham metro area.
Step 7: Design Interior Layouts
The layout of your home is a critical component of building a new home that you'll love for a lifetime. Work closely with your architect or designer to create interior layouts that consider not only aesthetics but also functionality and flow. Ensure that the spaces will work for your daily life and that they align with your vision.
Don't forget some of the most important, yet easy-to-overlook aspects of interior layout and design:
Extra storage space (you'll need more than you think!)
A generous mudroom or laundry room
Outdoor living spaces, like sunrooms, decks, patios, and porches
Home office space
Lighting (don't skimp on windows and elegant lighting systems!)
Step 8: Select Materials and Finishes
Choosing materials, fixtures, and finishes is often one of the most enjoyable parts of the process. Make selections that align with your style and budget while also considering durability. Consult with your builder or contractor to ensure that your choices are feasible within the project's constraints.
Natural materials are gaining popularity for their many sustainable, energy-efficient, durable, and aesthetic properties. Learn more about the best natural building materials for custom homes for inspiration!

Step 9: Monitor the Construction
Staying involved in the construction process is essential. Regularly visit the construction site to ensure the work is proceeding according to plan. Address any concerns or issues promptly, as addressing them early can prevent larger problems down the line. Effective communication with your builder or contractor is key.
Step 10: Final Inspections and Move-In
As construction nears completion, your dream team will need to conduct thorough final inspections. Ensure that all aspects of the project are up to your standards and any contractual agreements. Address any last-minute details, and prepare for your move-in day once you've passed the final inspection!
Choose a Luxury Neighborhood That Makes Every Day a Getaway
The journey from vision to reality may come with challenges and surprises, but with careful planning and the right professionals by your side, you can create the home you've always dreamed of. Building your dream home is a significant achievement, and it's worth the time and effort invested to make it a reality.
At Shoal Creek, we're proud to have watched so many of our residents create breathtakingly beautiful homes that suit their every need perfectly. We also have lots that come with builders' designs, as well as new construction homes for sale. Explore what life has to offer at Shoal Creek to get started today!
---
Explore Available Lots & New Construction Homes in Birmingham, AL
Shoal Creek is your invitation to get away every day. Pictures of our neighborhood's natural majesty can only do so much. See and feel the magic that happens when you drive through these gates by scheduling your visit today! Call us for more information at (205) 991-4653.
Interested in Living at Shoal Creek?
Request an appointment to visit our luxury community today.