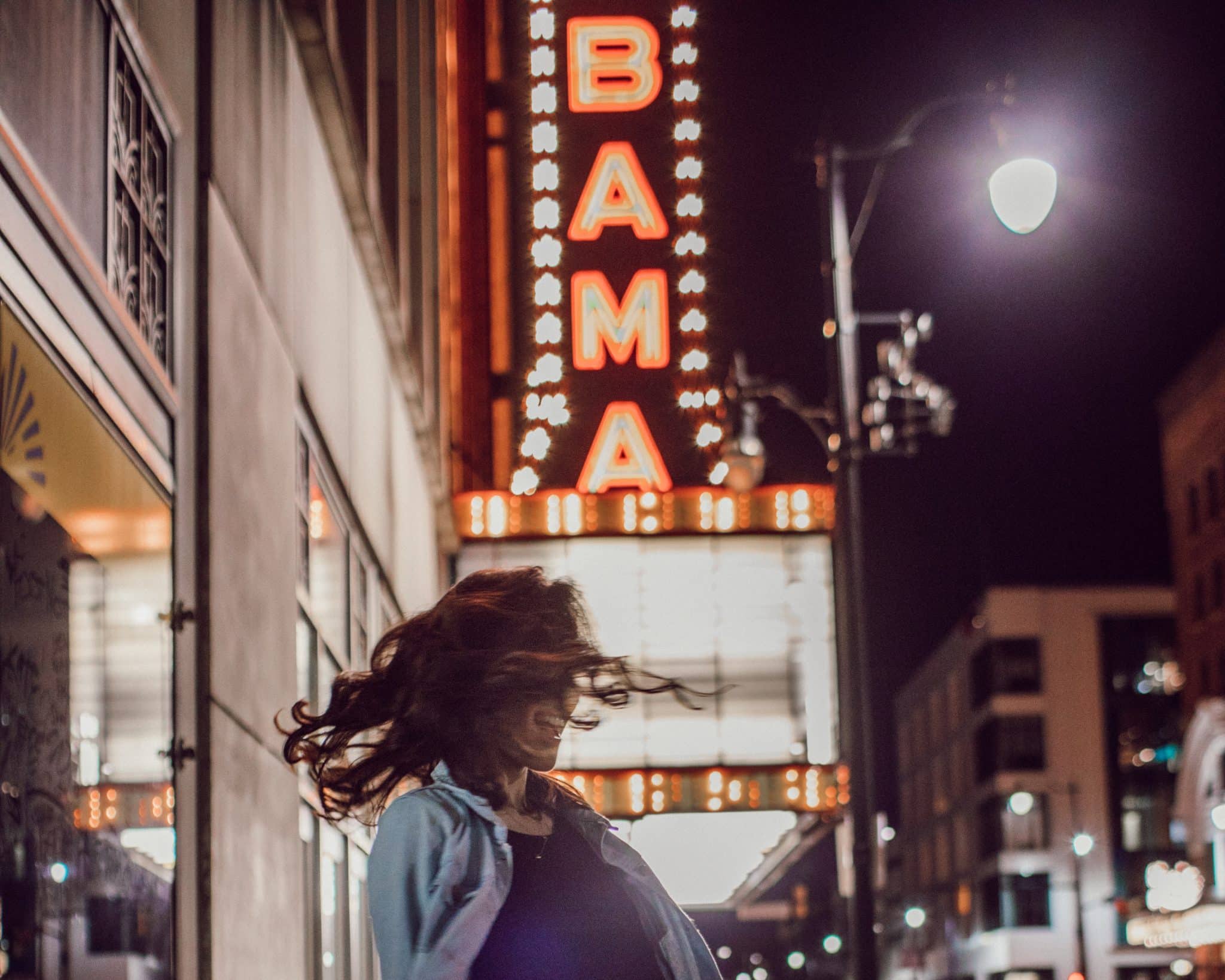 Your Guide to Unique Things to Do in Birmingham, Alabama

In recent years, Alabama has welcomed tens of thousands of new residents, many of whom have chosen Birmingham. The robust and growing job market here attracts people from all corners of the country and the globe, from healthcare to finance to tech. But if you're seeking to set down roots here, you may find yourself wondering—are there any unique things to do in Birmingham, Alabama?

The answer is a resounding yes. Whether you're searching for a gorgeous, move-in-ready home or are looking to build a house, you'll be well-positioned to live a luxurious life in Birmingham. Let's explore some of the top perks of living here in the jewel of Central Alabama!
The Most Magical Things to Do in Birmingham Alabama
Eat All the Things at Pizitz Food Hall
What began as one of Birmingham's first department stores has now become a beacon of the downtown area's revival. The Pizitz Food Hall is centrally located near many of Birmingham's must-see and must-do attractions, from the McWane Science Center to the Civil Rights Museum.
It's an ideal place to get your feet wet in Birmingham's famous food scene, with over 10 incredible food stalls and even more retail and entertainment spaces. Whether you're hungry for elevated Southern food, global delicacies, mouthwatering desserts, or a simple cup of good coffee, Pizitz is your hub for gustatory satisfaction.
Build Your Own Brewery Tour
Birmingham's craft beer scene rivals any city twice its size—but thankfully, you don't have to travel far to find your new favorite. There's the always-happening Cahaba Brewing Company with its rotating food trucks and markets. There's the sunny, sporty Good People right next to Regions Field. And newcomers are popping up all the time, guaranteeing near-endless variety.
With over 15 breweries between Birmingham, Hoover, Trussville, Homewood, and beyond, there's something for all tastes here.
Explore the Great Outdoors
No matter how much Birmingham grows, it can't be separated from nature. In fact, it was named one of the top 50 U.S. cities with the most green space per capita. Located in the foothills of the Appalachian Mountains and along the Cahaba River, Birmingham is bursting with natural beauty and opportunities to enjoy it.

There are several major parks and recreational areas here, including:
Oak Mountain State Park
Ruffner Mountain Nature Preserve
Red Mountain Park
Moss Rock Preserve
Dunnavant Valley Greenway
Outdoor enthusiasts will never want for something to do in Birmingham!
Visit the Pepper Place Farmers Market
Almost every Saturday of the year, the Pepper Place shopping district transforms to host the Farmers Market. Here, you can wander through seemingly endless stalls of fresh local produce, baked treats, fresh-cut flowers, handmade jewelry, and so very much more.
There's always something new and exciting to discover, all while supporting local artisans in their crafts. You might even catch live music, classes, and other unique demonstrations while you're here!
Places to Go in Birmingham Alabama
Outdoor Adventures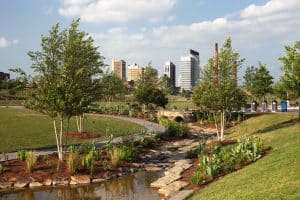 Railroad Park
Whether you're looking for a place to have a picnic or catch a baseball game, Railroad Park is ideal. The Parkside area is home to many restaurants, cafes, and breweries, not to mention Regions Field: home of the Birmingham Barons. Check out the park schedule to catch a range of special events, from yoga classes to Symphony in the Summer, featuring the Alabama Symphony Orchestra.
Birmingham Botanical Gardens & Birmingham Zoo
Located in the nearby neighborhood of Mountain Brook, the zoo and the botanical gardens make the perfect family adventure or unique date destination. These larger-than-life attractions allow you to explore the world's flora and fauna in your own backyard. They're also community establishments, offering programs for adults and children alike to get involved with nature!
Sloss Furnaces
The Sloss Furnaces National Historic Landmark is one of Birmingham's most unique treasures. It's a must-see relic of Birmingham's iron and steel-making days, open to the public to explore. Stop by the museum to get a taste of life when Sloss's furnaces burned hot, or register for a metalworking class to build your own skills.
Sloss also plays home to numerous concerts, community events, and festivals throughout the year, making it one of our most beloved destinations.
For Rainy Days
McWane Science Center
It's impossible to find something that is both entertaining and educational for the kids, right? Wrong. The McWane Science Center has achieved the impossible, offering awe-inspiring, tactile experiences for kids of all ages. Let your little ones explore the wonders of science with an entire world of hands-on exhibits and activities, or come by with friends for an IMAX® Dome movie experience like no other!
Barber Motorsports Park
Just a short drive outside of Birmingham, you'll find Barber Motorsports Park and Museum, a first-rate racing facility. Barber boasts the World's Largest Motorcycle Museum, a dazzling collection of vintage and modern vehicles that must be seen to be believed.
The 2.38-mile track has played host to many motorsport races in its own right, including AMA SuperBike, the IndyCar Series, the Pirelli World Challenge, and more. Thrill-seekers can even register for the North American Porsche Driving School or take part in track day events here!
Vulcan Park & Museum
Vulcan is Birmingham's beloved city symbol, 56 feet of cast iron keeping watch over The Magic City. Representing the Roman god of fire and forge, Vulcan's burly visage is well-known and well-loved among residents. Visit the park and museum to learn more about Vulcan's connection with Birmingham's roots and get an unforgettable view to boot!
Create Your Dream Home in the Magic City at Shoal Creek
Whether you're familiar with Birmingham or joining us for the first time, we welcome you to explore Shoal Creek. Our luxury neighborhood gives you close proximity to all of the metro area's finest offerings while also providing peace and tranquility. Residents are encouraged to bring their own builders to their custom home projects so they can truly make their dreams come true.
If you're looking for the best neighborhood in Birmingham to build your family's future, browse our current properties and land for sale today!
Shoal Creek: Birmingham, AL's Premier Gated Community
Located just 15 miles from downtown Birmingham, Shoal Creek is a beautiful natural oasis to return to every day. Our community offers 24/7 security and a wealth of outdoor amenities, which is part of why residents say life here feels like being on vacation every day. Build your dream home on one of our sizeable lots for sale or choose a stunning, move-in ready home. To learn more or schedule a visit, call (205) 991-4653 or reach out online.