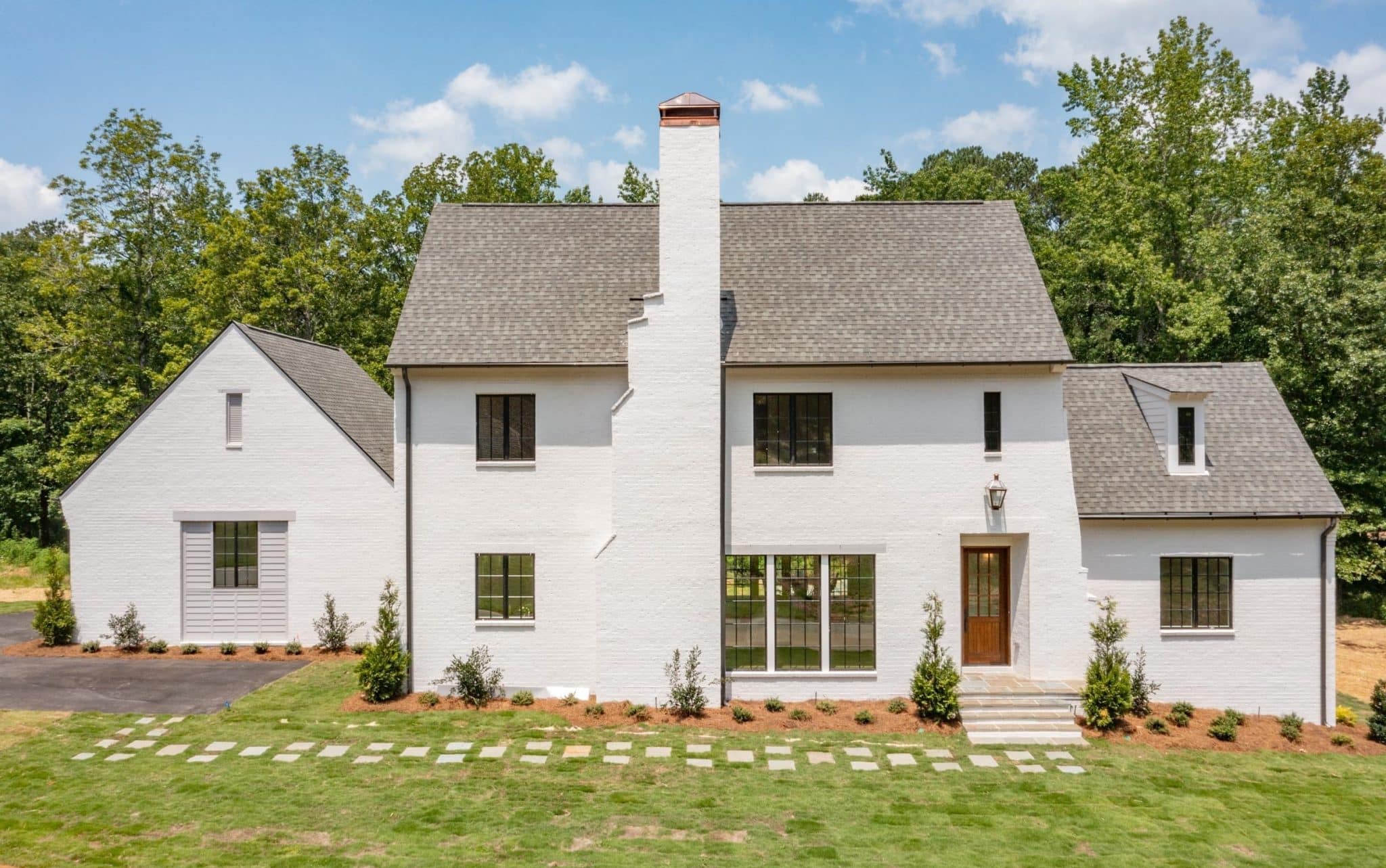 Top 5 Architectural Styles & Designs for New Homes in Birmingham

The Birmingham area is rich in luxury homes with diverse architectural styles, ranging from maximalist Victorian mansions to sleek, modern villas. Modern architecture is nothing if not varied. But whether you're building a new home in Birmingham or browsing homes for sale, choosing the right style for you can feel overwhelming. That's why Shoal Creek is here to help you identify the latest trends and timeless design options to suit your architectural planning.

Shoal Creek is a luxury home community that gives residents full freedom to design the abode of their dreams. Whether it features stately neoclassical architecture or a contemporary design that breaks the mold is up to you. And if you need help, we can connect you with top visionaries who have built in our neighborhood previously. For now, we've compiled a list of the top styles flourishing in our area to give you a taste of the possibilities.
Midcentury Modern
There's an argument to be made that in the 80+ years since the midcentury modern style originated, it has never gone out of style. That's good news for custom home builders who are still attracted to its characteristic clean lines, flat roofs, natural materials, and abundance of natural light. It's a trend that seems, at least so far, to be truly timeless.
There are many benefits to choosing this early 20th century design style, starting with its simple elegance. Lines are pleasing to look at and easy to follow, yet warmth almost always abounds. And because the style emphasizes glass and light, you'll have plenty of opportunities to take in the natural world around you—something that pioneer Frank Lloyd Wright knew to be important for our health and well-being.
Colonial Revival
Colonial style has its roots in the earliest days of the United States, when immigrants combined elements of various European styles. Influences ranged from ancient Greece and Rome to Denmark to Spain. But just because it was and remains popular doesn't mean this approach is limited or out of fashion. In recent years, it has become a highly versatile and sophisticated style.
Colonial exteriors are often formal, stately, and symmetrical, making a strong statement on their plots. Windows and doors are large and symmetrical, accentuated with decorative crowns, shutters, and columns. But within, they offer space for sweeping open floorplans or customized layouts that can accommodate anything you can dream of. Colonial homes still make a stunning impression on all who behold them.
Tudor Home Architecture
Tudor style homes have their beginnings in the mid-19th century, created as an homage to English cottages and Medieval styles. Though their popularity waned somewhat after World War II, this iconic, resilient, and charming style is making a comeback in a big way. And around here, it never really left—take a drive through Birmingham's best neighborhoods to see it for yourself!
Of course, today's architects are making new twists on this beloved style. Gone are the dark and cramped Tudors of the turn of the century. In are dynamic floorplans, beautifully ornate front doors, light-maximizing oriel windows, and a noble kind of coziness. In fact, homes in Shoal Creek's Troon Hamlet are inspired by English designs just like these!
Victorian Architecture
Victorian architecture refers to the bold, tall, and often dollhouse-like style preferred in the era of Queen Victoria. It seems to take its elaborate and ornate flourishes from the boundless sense of change during the industrial revolution. No Victorian home is a shrinking violet. Instead, it wears its asymmetry, height, and copious adornments proudly.
Though many contemporary designs in the 21st century have favored minimalism, 2023 is seeing a resurgence of the maximalist. Younger generations are attracted to the large porches (perfect for an Alabama summer), bay windows, and elements like turrets and copulas that make them feel like they're living in a storybook. And we can't say we blame them!
We expect to see more Victorian-style homes in the coming years as a reaction to the more spare aesthetics of recent years.
Modern Farmhouse
The farmhouse style of home architecture has taken some flak in recent years, but that's not enough to stop those in the know from loving this formidable and beautiful approach. Modern farmhouse takes the best of the familiar—comfortability, relaxed style—and refines it with contemporary, eclectic accents.
These homes may feature bold materials like black metal or rustic wood, akin to urban or industrial styles. Wrap-around porches are frequent features of these homes as well. With vaulted family rooms and spacious, open kitchens, these homes can be a breath of fresh air—and a place where family bonds can be forged for generations.
Design Outside the Lines at Shoal Creek
No one wants a cookie-cutter home that looks just like the one next door. But too often, gated communities impose one style or one vision on the entire neighborhood. That's not so at Shoal Creek, where we invite home builders to work with their architects to create something truly customized, beautiful, and unique. Browse our properties to find the land of your dreams or your next move-in-ready home in Birmingham!
Explore Lots for Sale and New Homes in Birmingham
Shoal Creek is Birmingham's premier gated community, giving residents convenient access to the city's charms and a secure, private sanctuary to come home to. With abundant natural beauty and freedom to design your dreams, Shoal Creek is a luxury homeowner's true paradise. To inquire about available properties or request a visit, contact us online or call (205) 991-4653.