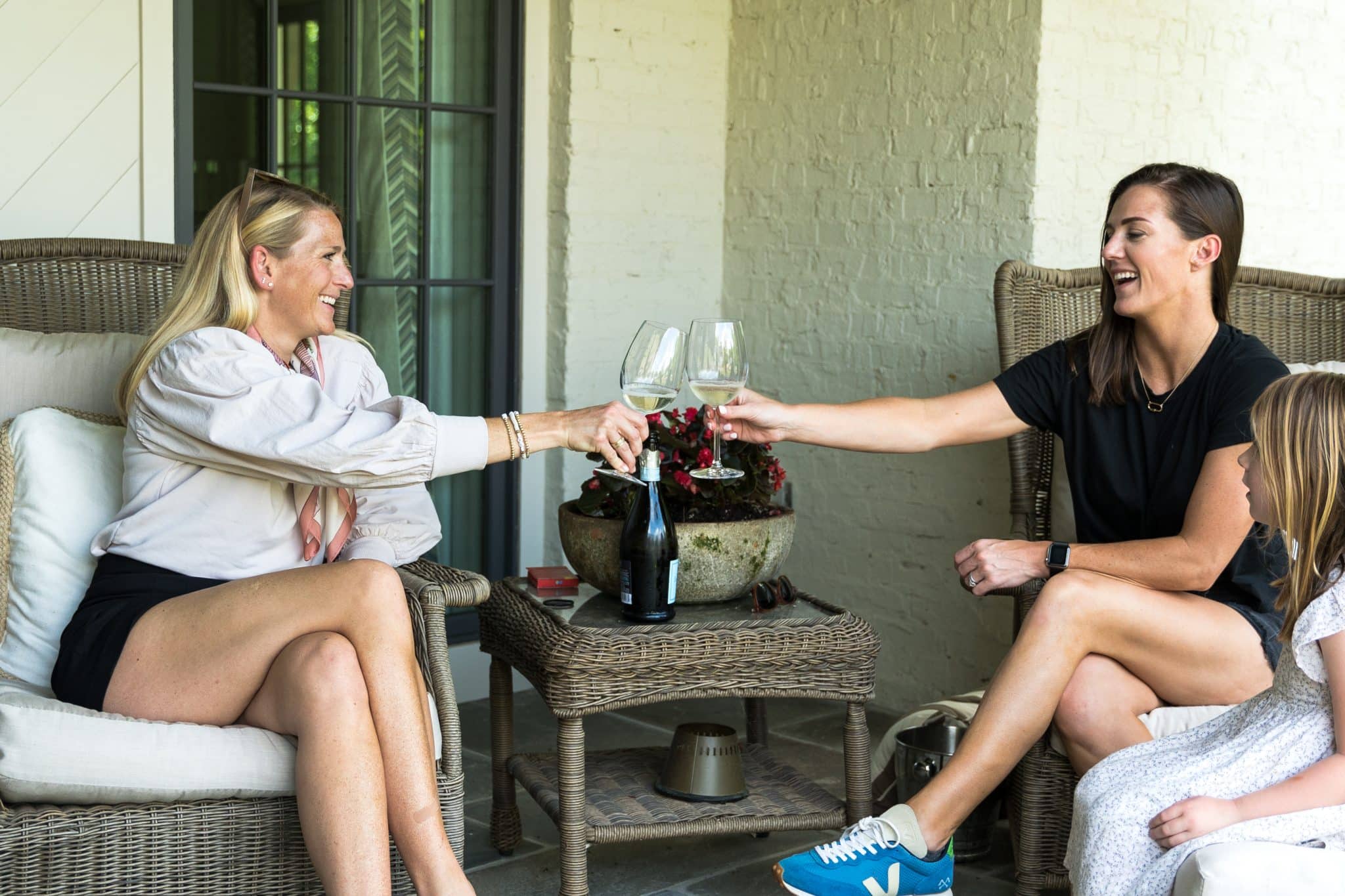 The Ultimate Autumn Agenda: Things to Do Near Shoal Creek

Believe it or not, fall is upon us once again. Though temperatures are still toasty here in Central Alabama, you can already feel a change in the air. Leaves are slowly beginning to fall. Cool breezes are beginning to stir. A whole new season is coming to families in Shoal Creek, and with it plenty of opportunities to get festive with fun fall activities right here at home.

Whether you're looking for things to do indoors this fall in the comfort of your luxury home or nearby festivities, you're in luck. With a rich abundance of nature, community, and opportunity right outside your door, adventure awaits however you want to play! Here are our favorite fall bucket list activities you can enjoy within 15 minutes—or 15 steps—of your home at Shoal Creek.
Take in the Fall Foliage
We should start seeing the earliest amber and orange leaves turning in October here in Central Alabama. With peak fall colors expected around November 1, Shoal Creek residents have plenty of time to enjoy the splendor of fall colors right in their own backyards.
While nearby Oak Mountain State Park and Ruffner Mountain offer spectacular views of the urban area and Appalachian foothills, Shoal Creek residents have their own private fall foliage viewing here at the lush base of Double Oak Mountain. With the cooler temps coming, now is a perfect time to take a bike ride or walk through the neighborhood to tour our wooded wonderland.
Or, slow down and enjoy the best autumn has to offer at home! Sometimes, simply having a friend over to sit on your back patio with a glass of wine is all you need. Because each of the homes in our gated community are private, wooded, and completely unique, you always have an ideal entertainment space for girls' night or game day this fall.
Stock Up on Fall Goodies in Mt. Laurel
Every year, the Mt. Laurel Fall Festival transforms the Town Center into an autumnal arcadia, full of artwork, jewelry, children's toys, and other handcrafted merchandise perfect for fall decorations. You can also grab your favorite in-season vegetables, fruits, flowers, and more at the farmers market.
Artisans of all stripes will be present to offer unique wares you can't get anywhere else. And aside from all the great shopping opportunities, there will be plenty of entertainment for the whole family. With hayrides, live music, food trucks, and more, you can enjoy this vibrant street fair all day long!
And the fun's not over when the festival ends. There are plenty of places in Mt. Laurel's Town Center to indulge in autumn treats, including one of our favorites, O'Henry's Coffee (the pumpkin pie latte is simply heavenly). Grab a bag of their seasonal roasts to make at home for a perfect fall morning every day.
Visit the Pumpkin Patch at Teshua Farms
Teshua Farms is located on Westover Road, just 15 minutes from Shoal Creek. We love Teshua Farms not just because of its amazing pumpkin patch, but also for its creative calendar of events. In past years, they've offered goat yoga, hoedown line dancing lessons, and fall photography sessions, perfect for capturing cherished moments with the little ones. We can't wait to see what's in store this year!
Fall Crafts with the Kids
There's so much to be said for the quiet memories you make at home. After all, that's probably one of the reasons you invested in a luxury home to begin with. Luckily for residents with kids in the house, the abundance of natural wonders at Shoal Creek gives you plenty of chances to make cute fall crafts together. We love to see our young residents using their hands and imaginations to create classic crafts like pinecone birdfeeders, autumnal nature wreaths, and leaf lanterns.
Transform Your Décor with Help from The Mercantile by Miller
Life at Shoal Creek is such an escape that you almost forget the abundance of high-end shops just a stone's throw away. But once you've been to The Mercantile by Miller, you're not likely to forget again! This boutique marketplace in Brook Highland Plaza sells an extensive array of furniture, décor, clothing, antiques, collectibles, and so very, very much more.
The market's impressive artisan inventory gives you everything you need to transition your home from summer to fall, like cozy throws, seasonal floral arrangements, and festive serveware. You can even attend one of their "How To" classes or schedule an appointment for personalized design assistance from the staff.
Get Cozy at Home in Shoal Creek
Autumn is a special time here at Shoal Creek as we get ready for holidays, game days, fall festivals, and chilly nights by the fire. Life in our gated community means you have everything you need for a festive season right at your fingertips. Enjoy everything this season has to offer at Shoal Creek!
Shoal Creek Properties: Private Gated Community in Birmingham, AL
Shoal Creek luxury neighborhood is the most picturesque place in Birmingham, AL, to indulge in the best of every season. If you're looking for a place to build or invest in a custom luxury home, you'll find everything you need to get away every day at Shoal Creek. Schedule your visit today by calling (205) 628-9983 or request an appointment online.