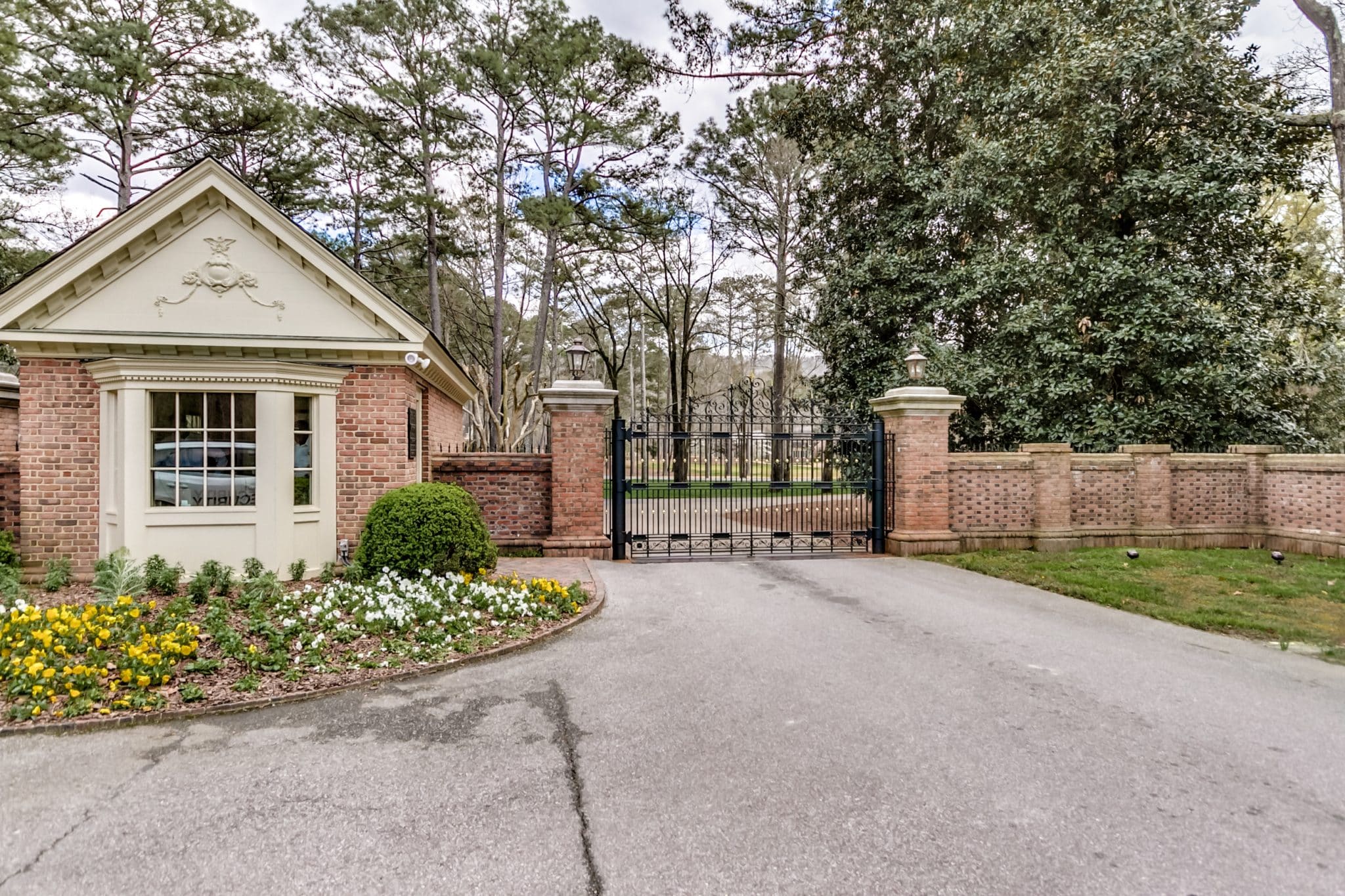 The Top 5 Benefits of Living in a Gated Community in Birmingham

Whether you're scrolling through luxury homes for sale on Zillow every day or searching for that ideal plot of land for sale to build your dream home, location, as they say, is everything. It isn't enough for your home to be perfect: the neighborhood has to be, too. Finding the right place to live in the Birmingham metro area can be challenging, whether you're a longtime local or a newcomer—and that's why a gated community may be your best bet.

Let's take a look at what makes gated communities great, and what to look for when you're choosing the perfect neighborhood for your family's next move. 
Why Live in a Gated Community in Birmingham, AL?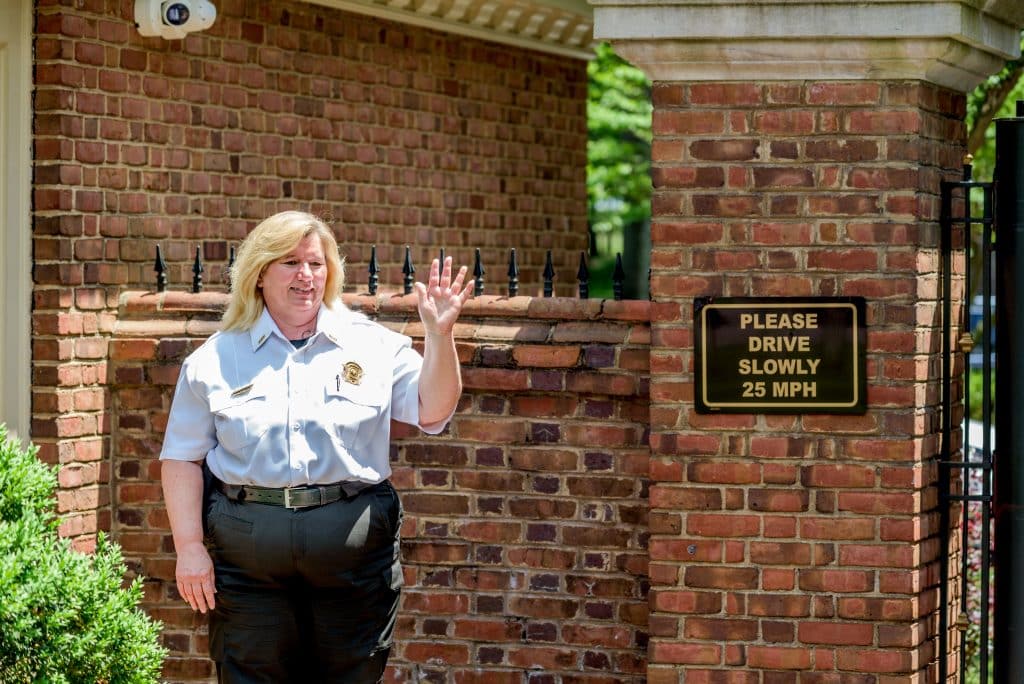 Enhanced Security
When living in a gated community, you immediately gain access to a private area that's ideal for those looking for a quiet and peaceful way of life. These exclusive communities extend beyond physical barriers, incorporating surveillance cameras and an enhanced security presence. This provides residents with peace of mind, making sure uninvited guests—including persistent door-to-door salespeople—won't disturb their daily routines. 
Additionally, heightened security leads to less traffic, as access to the community requires permission. This permission-based entry helps in reducing noise and air pollution within the community, too—just another way to preserve the outdoor beauty all around you.
What Sets Shoal Creek Apart
At Shoal Creek, our private gated community has only one public point of entry, which is staffed 24 hours a day, 7 days a week, 365 days a year by at least one security guard. Each guest who drives through our gates must have a reservation with a resident's name on file and approve a vehicle check before admittance is granted. Each of our security guards is annually certified by the Alabama Security Regulatory Board to guarantee they're providing residents with the highest level of private security. 
Sense of Community
Moving to a new town, city, or state can be stressful and overwhelming, but having the support of friendly new neighbors can make the transition that much easier. The controlled access and shared public spaces within a gated community create a close-knit atmosphere where neighbors often know each other by name. Residents wave at each other as they take out the garbage, lend a hand in putting up holiday decorations, and get together with one another for weekly patio chats.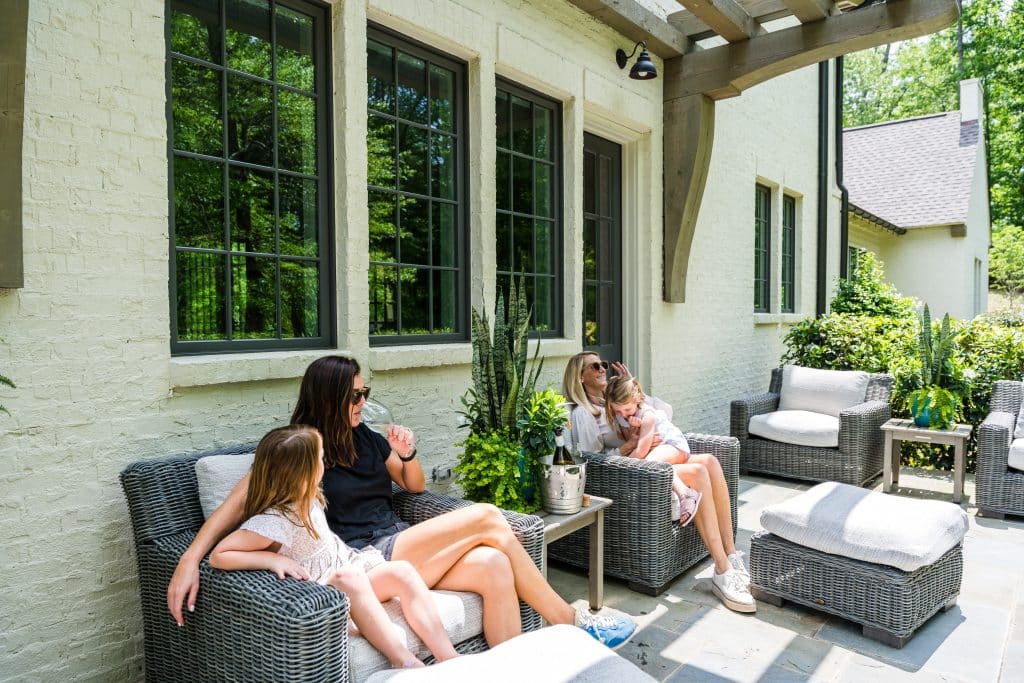 How Shoal Creek Promotes Community
Shoal Creek is committed to providing residents with comfort and community involvement opportunities, which is why they have developed a Resident Services Department. In addition to offering convenient on-site resources (package holding, firewood delivery, gutter cleaning, etc.), a portion of the HOA fees are put aside to host special events at the clubhouse. From holiday gatherings to summer swimming pool celebrations, these community engagement activities are the perfect opportunity to meet new people and help your children make new friends.
Private Amenities
Gated communities offer a variety of exclusive amenities that enrich the lives of their residents. These feature everything from private parks, swimming pools, fitness centers, tennis courts, clubhouses, parks, and more. You can enjoy your favorite pastimes without even having to leave the comfort of your own community. The best part? Each amenity is meticulously maintained and reserved solely for the enjoyment of community members so you can maintain your level of privacy and convenience.
Amenities at Shoal Creek
At Shoal Creek, we have a plethora of outdoor amenities for residents to enjoy the stunning views and natural beauty of the area. Situated at the base of Double Oak Moutain, Shoal Creek has acres of untouched forest, lakes, and rivers that run directly through our community. With plenty of mountain trails, residents can partake in nature walks and biking or soak up the sunshine on the water by kayaking, paddleboarding, or fishing.
As if that weren't enough, Shoal Creek is home to the legendary golf club that's hosted numerous championship games. The club is equipped with a fitness room, guest lockers, restaurants, and more. Residents are welcome to inquire about becoming members so they can play nine or eighteen holes on one of the most gorgeous golf courses in the country. 
Easy Access to the City
Located just south of Birmingham, AL, Shoal Creek is a residential retreat within easy reach of the vibrant city center. In just a short drive, residents can enjoy convenient access to all the amenities and entertainment that Birmingham has become renowned for. From running everyday errands to heading to work, Shoal Creak's prime location ensures that you're never far from the bustling city. 
Call Shoal Creek's Luxury Gated Community Home
Choosing a place to call home doesn't need to be a difficult decision when you choose Shoal Creek. Situated on over 1,500 acres, Shoal Creek provides residents with a luxurious and private way of life. Explore nature with the family on the various hiking trails, compete to catch the biggest fish in the lake with neighbors, play a round of golf at the country club, or simply take in the views of the mountains from your backyard. With 24/7 security and easy access to the city of Birmingham, Shoal Creek is the best of both worlds for singles, couples, and families alike. 
Build your dream home within our gates or discover a ready-made gem by browsing our current properties for sale!
---
Experience the Benefits For Yourself: Explore Our Homes for Sale in Birmingham, AL
Shoal Creek is Birmingham's premier luxury neighborhood, nestled just outside of the Dunnavant Valley. With plenty of outdoor activities, 24/7 security, close proximity to the downtown area, you can have it all at Shoal Creek. For more information or to schedule a visit, call (205) 991-4653 or contact us online today!
Interested in Living at Shoal Creek?
Request an appointment to visit our luxury community today.