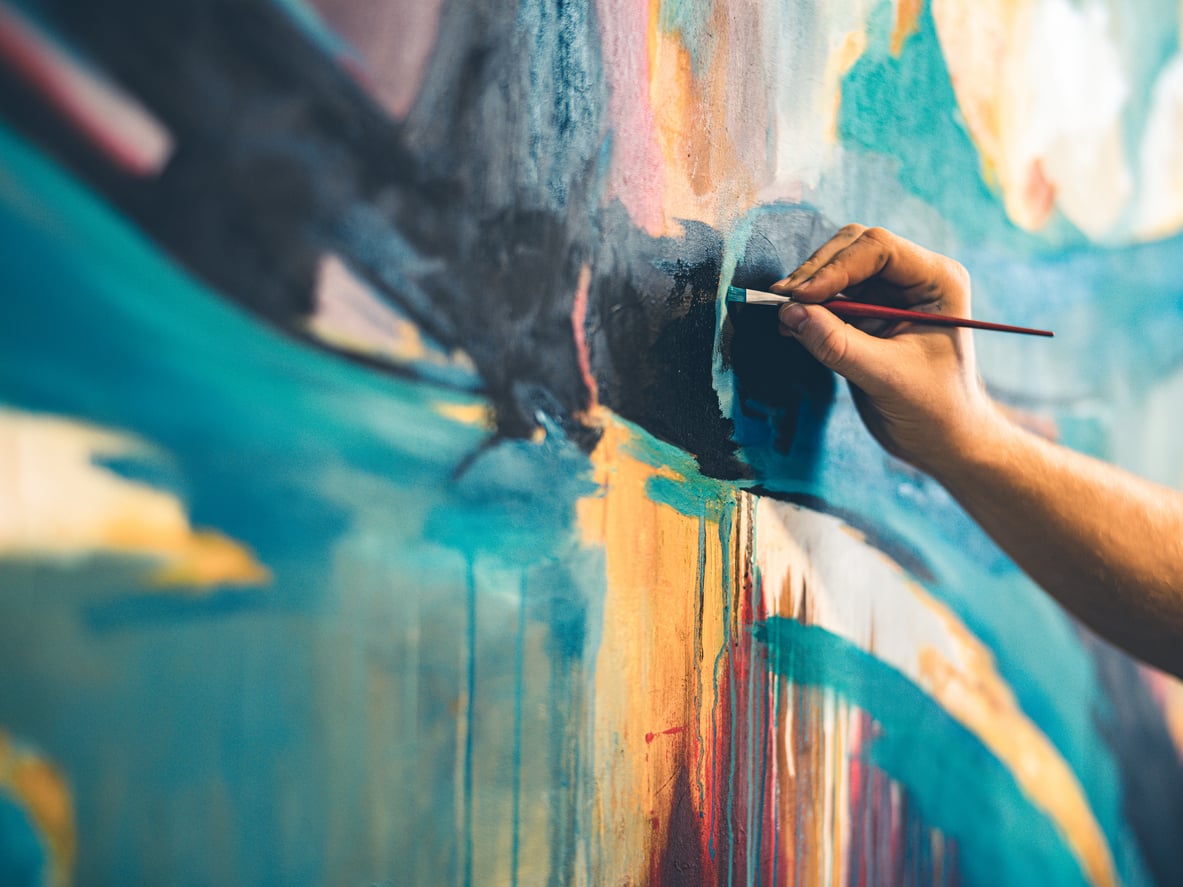 Six Local Birmingham Artists to Commission for Your Luxury Home

You've finally completed all of the "big" things on your to-do list for your beautiful, luxury custom home. After hours of scouring over paint colors, selecting flooring, and picking between finishes, it's finally time to style and decorate! 

While furniture and fixtures set the tone for a room, a good piece of art can display your personal taste and uniqueness. If your whole home is custom-made, shouldn't your art reflect your style, too? To get something that reflects your personality, you want to include things that feel like home. A great place to start is checking out our favorite local artists!  
Local Birmingham Artists: Art to Display in Your Luxury Custom Home
Luckily for our Shoal Creek residents, Birmingham, Alabama, is a magnificent city, full of creativity, culture, and art. Birmingham's art scene has grown over the years, with private art galleries and events such as the Birmingham Artwalk popularizing many talented local artisans of fine art, photography, and more. 
We've compiled a list of some of our Shoal Creek residents' favorite artists, and we hope that you feel more inspired after checking out this list. You'll love having artwork from these artists in your luxury custom home!
1. Portraits, Inc.



If you are looking for a classic, timeless art form, then Portraits, Inc. has you covered. Since 1942, Portraits, Inc. has been providing exceptional portraiture representing an extensive range of clients, styles, and mediums. Portraits, Inc. comes well recommended because of its talented artists, superior customer service, and unforgettable, detailed portraits. Many high-profile celebrities have commissioned pieces from Portraits, Inc., and The Wall Street Journal called this collection of portrait artists "the most central resource" for portraiture. 
Showing off a refined elegance, portraits make for beautiful centerpieces in a luxury custom home, in places such as the master bedroom, living room, or formal dining room. Custom-made portraits are not only a sophisticated masterpiece but are also a timeless and meaningful keepsake for your family.
2. William McLure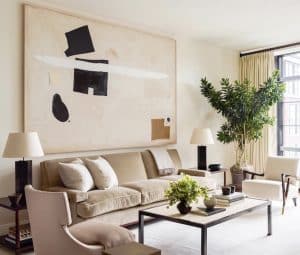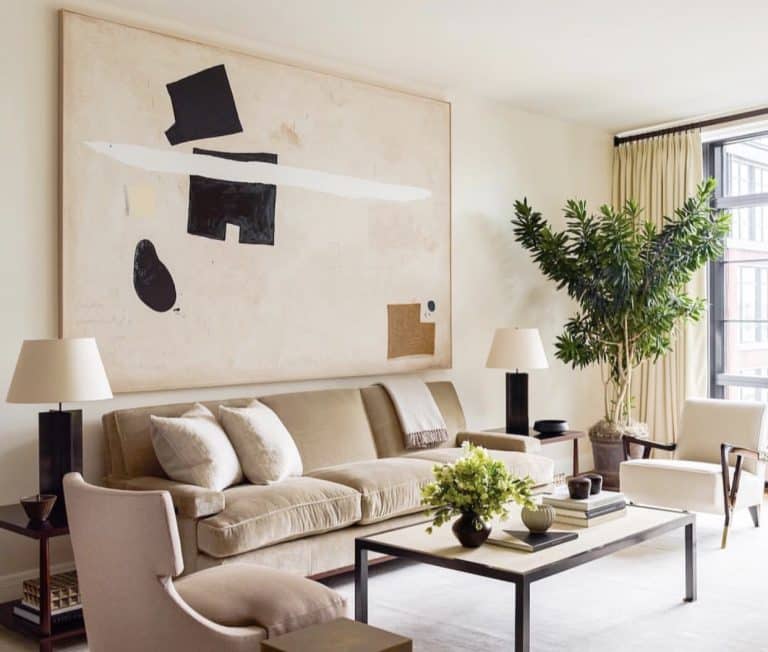 William McLure is a Birmingham artist and interior designer. Originally from Louisiana, he produces an unexpected yet inviting atmosphere with each of his creations. He has an impressive collection of abstract art on paper pieces, as well as some sculpture items. His interior design skills combine unique colors, textures, and shapes to draw the eye into a room. 
William McLure's design work and art have been highlighted in Southern Living, La Dolce Vita Blog, and Lonny magazine. Artwork like William McLure's sets a luxury custom home apart, adding an upscale contemporary feel. His designs are the perfect union of abstract composition while maintaining a perennial, simple style. 
3. Amy P Photography


For your family photography needs, Amy P Photography has proven year after year to be one of the best choices in Birmingham. Amy P Photography specializes in newborn/infant, children, high school seniors, maternity, and family photos. For the last five years, Amy has been voted one of the best newborn photographers in Birmingham.

Having artistic, high-quality photographs of your loved ones makes for the perfect art for your luxury home. Embrace your custom home's value by swapping out your printed iPhone pictures for first-rate professional images. Getting professional photos at different points in your family's lives not only provides lovely photographs but commemorates special moments.
4. Canary Gallery



The canary gallery is a beautiful showroom located in the heart of Birmingham's downtown loft district. Not only is the canary gallery a neighborhood art gallery,  but it is also an event space and gathering spot for both artists and non-artists alike. With a wide range of art displayed by a variety of local artists, there's truly something for everyone at this studio. 
Part of the charm of purchasing an original piece of artwork from the canary gallery is that it's more than just a work of art; it's an experience in itself. Gathering in a high-end art gallery while sipping a glass of wine with friends will create a memory that you will think of every time you look at the artwork in your luxury home.  
5. Susan Gordon Pottery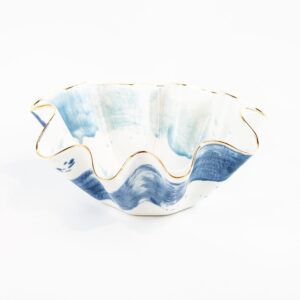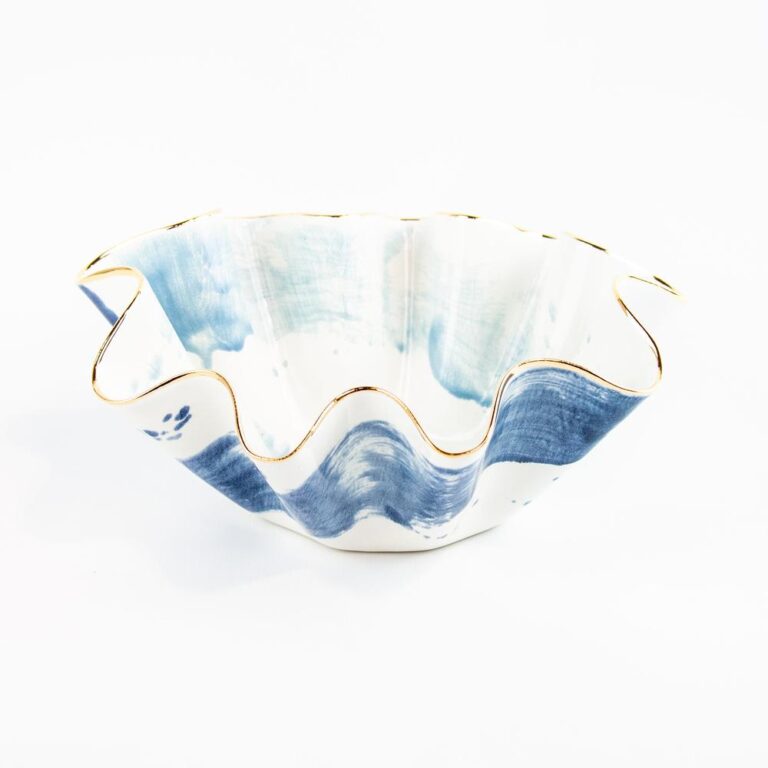 Another distinguished artist in the Birmingham area is Susan Gordon Pottery. With custom, handcrafted pottery, jewelry, and other unique heirlooms, her timeless creations are modern, feminine, and detailed. These stunning pieces will bring beauty into your everyday tasks.
Not only is she popular here in Birmingham, but throughout the South. Her work has been featured in both Southern Living and Martha Stewart Weddings. Her pieces make for excellent graduation, wedding, and special occasion gifts, and they are beautiful lifelong treasures you will want to proudly display in your custom luxury home.
6. Christine Carrier Art

If you're always daydreaming about your next trip to 30A, you'll fall in love with the artwork from Christine Carrier. Both the subjects and color palettes of her paintings are derived from her background of growing up on the East Coast, and her paintings can easily transport you to your own oasis. 
A truly talented artist, she paints entirely from the primary colors, (red, yellow, and blue) and white – transforming these simple tones into beautiful color palettes representing every color you can imagine. 

Christine Carrier Art fits into many different styles of luxury custom homes, from a relaxed beach home to a modern farmhouse to a classic interior style. You can also commission a painting of your preferred location or subject – bringing a little piece of a special place into your home. Adding a work of custom-made art from Christine Carrier can display your memories, passions, and 'happy places' on the walls of your luxury home.
These artists are just a few of the many talented professionals here in Birmingham, Alabama. We hope that you use this list as a starting point for defining your very own style! With the addition of local art, your custom luxury home will be even more impressive than it already is!  
Explore the Creativity and Luxury of Birmingham's Shoal Creek

If you're looking for a beautiful piece of property for a one-of-a-kind custom home, the luxury community of Shoal Creek is for you. Here, you can create the forever home you'll always love with local artwork that inspires you. Call us at (205) 991-4653 or contact us online.