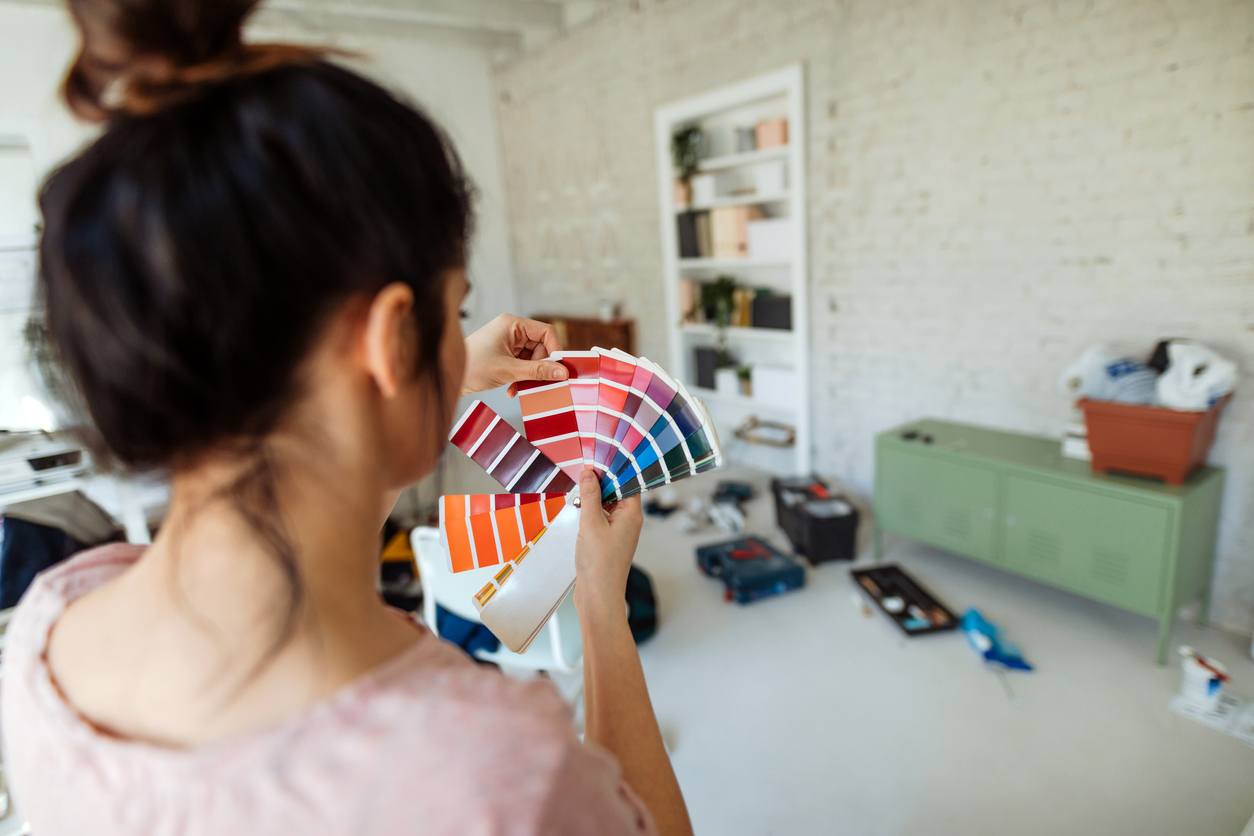 7 Ways to Freshen up Your Living Space


After spending months staying at home, we're all you're needing a breath of fresh air. From your home decorating to your daily routine, bringing a sense of refreshment to your life can help you to open the door to a new beginning.

Before you're back to hosting dinner parties and having weekend guests, it's a perfect time to freshen up your living spaces.

At Shoal Creek, our residents have partnered with amazing local interior designers to identify how to accentuate the beautiful features of their custom homes. These tips should help you with a new or old space, bringing in your style of home decorating to make your home even more stunning than before.
7 Home Decorating Secrets to Spruce Up Your Home
1. Start at Your Front Door

Your front door is your home's first impression to your guests! This impression makes your front door a worthwhile place to begin when thinking of home decorating. 
You don't have to purchase a brand-new door to refresh your style. Update your front door with a fresh coat of paint or by adding a unique doorknob and knocker. Adding a seasonal wreath can display a bit of personality, as well. 
Another tip: upgrade your doorbell. If a smart doorbell makes sense for your lifestyle, they are a great investment for your home. At a minimum, just make sure that your doorbell is functioning properly and ringing when a guest arrives! 
2. Lighting Changes Everything


The first priority for lighting is utilizing all the natural light your home has to offer. Don't hide the sun behind your heavy, outdated drapery. If your room already gets a good amount of sunlight, curtains with light colors won't fade as easily. Also, the most recommended lightweight fabrics for curtains and panels are cotton, linen, and silk blends because they tend to hang well.

Another great home decorating secret is to hang interesting new pendant lights. Swapping outdated lighting for a modern chandelier has enormous effects on the character of a room. Shifting focus upward can enhance the design of your entire room by calling attention to unique details. 
Another element that often gets overlooked is your choice of lightbulbs. Whether it's your overhead lighting, lamps, or pendant lights, the correct light bulbs help create the right atmosphere for your room. Checking the energy costs, shape, color, wattage, and life expectancy can help you select the right light bulbs for your fixture.

3. Add Intriguing Accent Pieces


While every room in your home should be functional, selecting beautiful accent pieces can tie the interior design elements of a room together. Having a handcrafted coffee table, crystal accessory, or fiddle tree in your home adds a conversation piece as well as a showcase of your style. Adding throw pillows, or updating your current throw pillows with new covers, can add a pop of color or pattern in a simple, effortless way. 
One of our favorite home decorating secrets is to hang a mirror. Hanging a beautiful mirror not only adds an interior design element, but mirrors reflect natural light, making your room look and feel more spacious and airy.  
4. Make Your Room Feel Bigger
Speaking of flattering the size of your room, there are many home decorating secrets that can make any room feel larger than it is. A common tip is to stick to white and other neutral colors for your wall paint. If you have two small rooms next to each other, painting them the same color can make them feel bigger. Not to mention, neutral walls give you the option for versatility in your home decorating style.
Other home decorating secrets for making your room feel bigger center around the idea of drawing the eye upward. By adding tall furniture, such as a tall bookshelf, and by hanging curtains higher than right above the window frame, you can make your ceilings feel higher. Another great place to add tall, bold features is your mantle. Raising the focal point of your room makes it feel light and spacious, while also grand and striking. 
5. Freshen Up Your Walls

Most of the time, homes get only one or two paint jobs their entire lifespan. However, switching up a paint color in your room is a straightforward way to make a big impact! Get several small containers of your favorite paint colors and bring them home to try. Painting big squares of colors onto your walls can give you an idea of how each color will show up with the lighting and feel of that room. When you find a color that you like, it's time to paint! 
If you're not into the idea of repainting an entire room, a great way to freshen up your walls is with an accent wall. Selecting a bold color, a beautiful patterned wallpaper, or a wood texture such as shiplap, can bring a new feel into your home without the stress of repainting a whole room.
6. Invest in Timeless, Original Artwork
This home decorating secret is one that we love: timeless artwork never goes out of style. Instead of buying standard, mass-produced artwork from major stores, look into your local artists. While this artwork will typically come at a higher price point, it's worth the investment. Having original artwork in your living spaces will naturally enhance the quality, elegance, and ambiance in your home. 
Another great custom piece to have in your home is portraiture. Whether a custom painting or a family photography session, having artwork and high-quality photographs in your home adds a feeling of comfort, warmth, and personality to each room in your home. 
If you're not sure where to start, ask your friends, family, and neighbors for their recommendations of their favorite local artists and photographers.
7. Declutter

Finally, this home decorating secret is one that is often overlooked! Decluttering your space instantaneously gives your home a makeover. Putting things away in their place, or even moving unnecessary items into storage, helps keep your home fresh and organized. Clutter-free spaces give a better impression to your guests, and also make your home feel bigger. 
A common problem with decluttering is that our items that are out and about often do not have a proper place to be stored. If this is the case, create a system that helps you organize and manage your belongings in a way that heightens your life, rather than adds stress. In the words of Marie Kondo, "the best way to choose what to keep and what to throw away is to take each item in one's hand and ask: "Does this spark joy?" If it does, keep it." If it doesn't, pass it along to a charity or a new home where someone will be able to make use of what you're no longer using. 
Use these home decorating secrets by creating your dream home at Shoal Creek
Come explore Shoal Creek in Birmingham, Alabama. Call us at 205-991-4653 or contact us here.