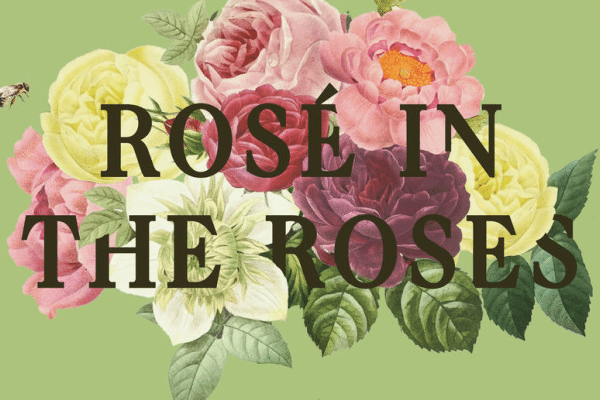 Shoal Creek Sponsors Rosé in the Roses at Birmingham Botanical Gardens

Supporting the local community is something we're passionate about here at Shoal Creek. Our residents support many causes and organizations as diverse and unique as they are. This year, our team was honored to support an event that marries two things we all love to enjoy this time of year: the wonders of the natural world and, of course, a little fine wine!

Enter Rosé in the Roses: a fundraising event for the Birmingham Botanical Gardens. Just a short drive down Highway 280 from Shoal Creek, the BBG is a pillar of fun activities, natural beauty, and learning in the Birmingham Metro Area. We couldn't be happier to sponsor this beautiful night in their support!
All About Rosé in the Roses
Rosé in the Roses is a one-night-only, after-work wine social first hosted in 2022. This year, over 150 people gathered in the Dunn Formal Rose Gardens on May 11 to celebrate the roses and support the Gardens. The event honored the Friends of the Birmingham Botanical Gardens Junior Board, a group of junior patrons passionate about sharing the Gardens' bounty of riches with people of all ages.
The Junior Board sustains a wide variety of internship opportunities, gardening classes, and other community events in the Gardens. They're guided by a desire to "grow a greener tomorrow" and a mission "to protect, nurture, and share the wonders of Birmingham Botanical Gardens." And what better way to do that than to invite people in to enjoy the beauty of the roses in peak bloom?
The Dunn Formal Rose Garden was a truly magnificent setting, bursting with kaleidoscopic colors and heady spring fragrances. In this charming pavilion of over 100 modern rose species, guests sipped rosés by Birmingham's own Finch Fine Wines and socialized for a good cause.
Proceeds will support the Gardens' Native Plant Internship this summer, which supports young people seeking to enter a career in public horticulture. The internship gives students valuable and practical experience that in turn helps them nurture our essential native flora.
About the Birmingham Botanical Gardens
The BBG is one of our area's treasures. Locals and visitors alike flock here at all seasons for a variety of enriching activities, from summer day camps for children to prom season photos and plant sales. Taking a stroll through its distinctive garden spaces is free, and you can register for a variety of events and classes throughout the year.
The Gardens are also host to a unique branch of the Jefferson County Library Cooperative. The BBG Library offers thousands of nature-themed materials ranging from books to DVDs and more. While you're there, you can even take a break and grab a bite in the on-site Gardens Café.
As both a green thumb's paradise and a place for anyone to commune with the best that nature has to offer, visiting the BBG is one of our residents' favorite things to do in Birmingham.
Nature at Shoal Creek
The BBG is close to our hearts here at Shoal Creek because nature infuses everyday life in our beautiful neighborhood. Our residents enjoy the gifts of our area's abundant native plants, wildlife, and birds every day from their own backyards. It would be hard to live here and not feel like you're connected to a wide and bounteous world.
We relished the chance to sponsor a fundraiser for an organization that does so much to promote nature here in the heart of a bustling metropolitan area.
Rosé & Roses Can Be Your Every Day at Shoal Creek
If you've been dreaming of the ideal place to set down roots and tend your garden, browse Shoal Creek's list of homes and lots for sale. Our luxurious gated community is the ideal place to enjoy spring serenity and unwind your way every day. With a range of outdoor activities at your fingertips and acres of pristine woodland to explore from the comfort of your home, life at Shoal Creek is more than rose-colored glasses—it truly is that sweet.
Explore Homes & Lots for Sale in Birmingham, AL
Enjoy peace and tranquility at the base of Double Oak Mountain in the Dunnavant Valley. The possibilities are endless for those seeking to build their dream home or purchase a pre-built custom home. With Central Alabama's most exciting metropolitan thrills just around the bend, you can retreat into a wooded wonderland of your own making at Shoal Creek. To inquire about a property or request a visit, contact us online or call (205) 991-4653.