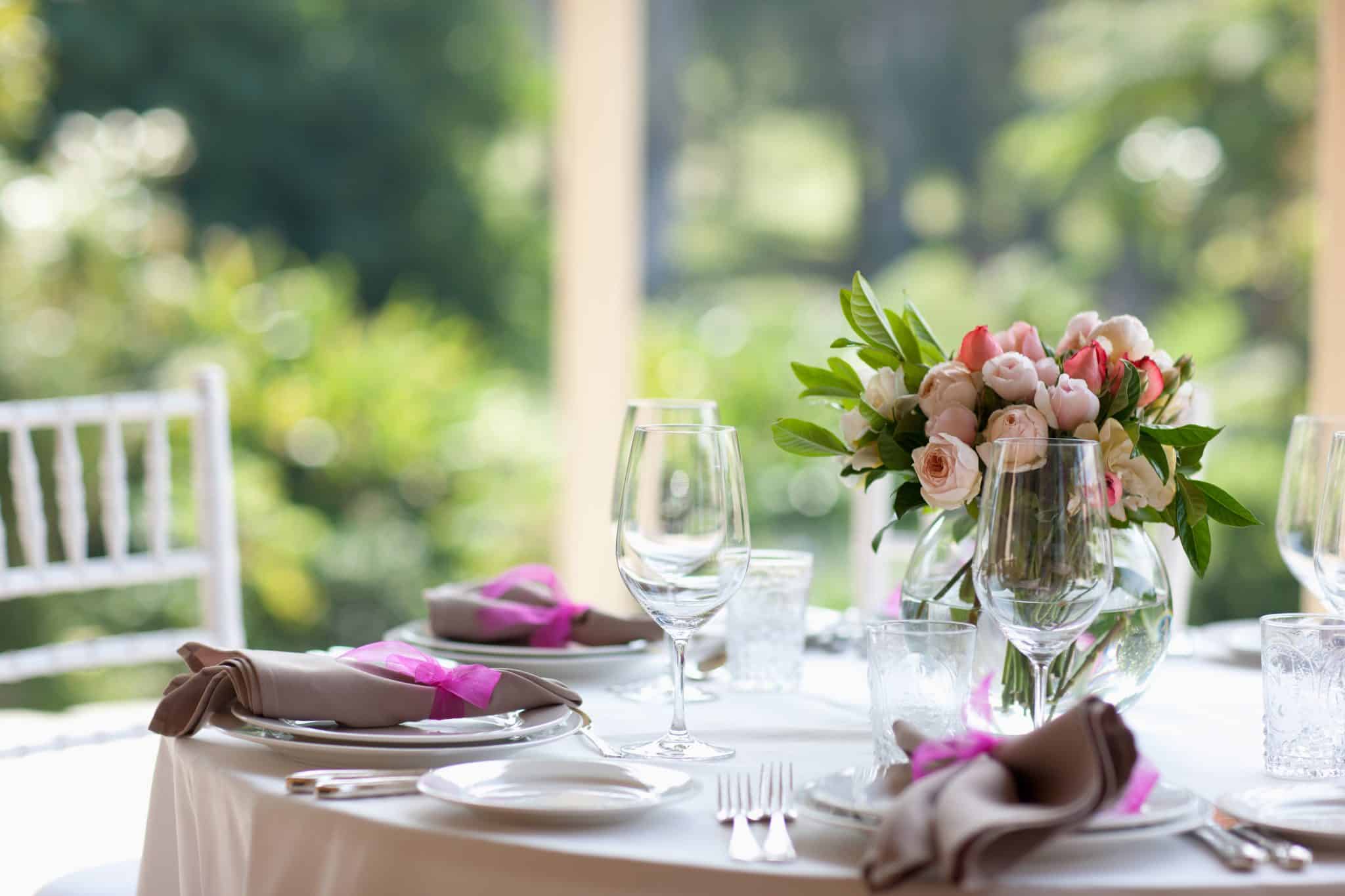 Birmingham Metro's Most Majestic Wedding Venues

Family is a big part of our residents' lives here at Shoal Creek, so it's no surprise that many of our residents are planning weddings! Near our luxury neighborhood, there's no shortage of unique places to throw the perfect soiree—we're perfectly located between big city sophistication and rural splendor. We deeply care about your special day, so we put together Birmingham's premier wedding venues for those who value luxury and majestic views. 

When considering where to tie the knot, it can be overwhelming trying to choose the perfect spot. We recommend deciding on your wedding venue in the initial stages of your planning. Once you've chosen the ideal location, you will want to reserve your spot of your choice as early as possible, as some venues book out years in advance. Whether you're the bride-to-be or lending a bride a helping hand, these wedding venues are guaranteed to be a hit. 
Grand Bohemian Hotel Mountain Brook
The Grand Bohemian Hotel Mountain Brook encompasses luxury. From the crystal chandeliers in the ballroom to the exquisite painting and sculptures from renowned artists gracing every hallway, this venue is the perfect place for a majestic manor-style wedding. Many couples choose not to add any additional decorations because of how stunning the rooms already are at this venue. No detail is spared at the Grand Bohemian Hotel Mountain Brook. 
Iron City
Iron City is a renowned venue in Birmingham for couples who want a chic and industrial flair. Nestled in downtown Birmingham, Iron City prides itself on its state-of-the-art facilities, complete with premium AV and an open floor plan. This venue's architecture includes multi-level staging and high beams that highlight the stunning exposed brick throughout the venue. This venue is a great option for a couple that wants to dance the night away.
Pursell Farms
If you're looking for a resplendent rural retreat, Pursell Farms is a perfect choice. Located in Sylacauga, this venue is about an hour away from Birmingham, offering gorgeous views and a romantic retreat from the hustle and bustle of the city. Pursell Farms boasts two large wedding locations, Hamilton Place and The Barn, each with its own unique Southern charm. Pursell Farms is a versatile, yet luxurious option for your upcoming wedding. 
The Club
The Club is an extravagant wedding venue complete with the best view in Birmingham. The entry to the venue is guaranteed to dazzle guests with a bright, neon sign that is perfect for pictures. Once inside the venue, guests will be whisked away into jazz-age elegance with modern glamorous charms—not to mention the floor-to-ceiling windows that offer the most breathtaking views of Birmingham. Additionally, most of The Club's event spaces have soaring patios attached to the reception area for guests to continue the celebration out in the sun or under the stars. 
Shoal Creek Country Club
Shoal Creek Country Club is a timeless, spacious, and romantic place to tie the knot. At Shoal Creek Country Club, members and their guests can enjoy magnificent views of the Dunnavant Valley during the ceremony. Afterward, Shoal Creek offers many unique reception spaces, both indoor and outdoor. Every detail at Shoal Creek Country Club is perfectly designed, from start to finish, ensuring the perfect day for the happy couple and their guests. Shoal Creek Country Club is a perfect combination of luxury and elegance, making it the premier choice for a luxury wedding venue.  
Make Your Wedding Dreams Come True in Birmingham
Shoal Creek residents have no shortage of magnificent settings for evenings to remember. Whether you're dreaming of an industrial celebration or a rural retreat, Shoal Creek's central yet secluded location offers you the best of both worlds. From beautiful rolling hills to extravagant dance floors, everything you need to make your wedding dreams come true is here at your fingertips!
Shoal Creek: Where luxury meets natural beauty! 
Shoal Creek, the premier luxury neighborhood in Birmingham, Alabama offers a gated community showcasing custom-designed homes surrounding a world-class golf course and stunning private golf club. To schedule a visit, call us at (205) 991-4653 or contact us here.