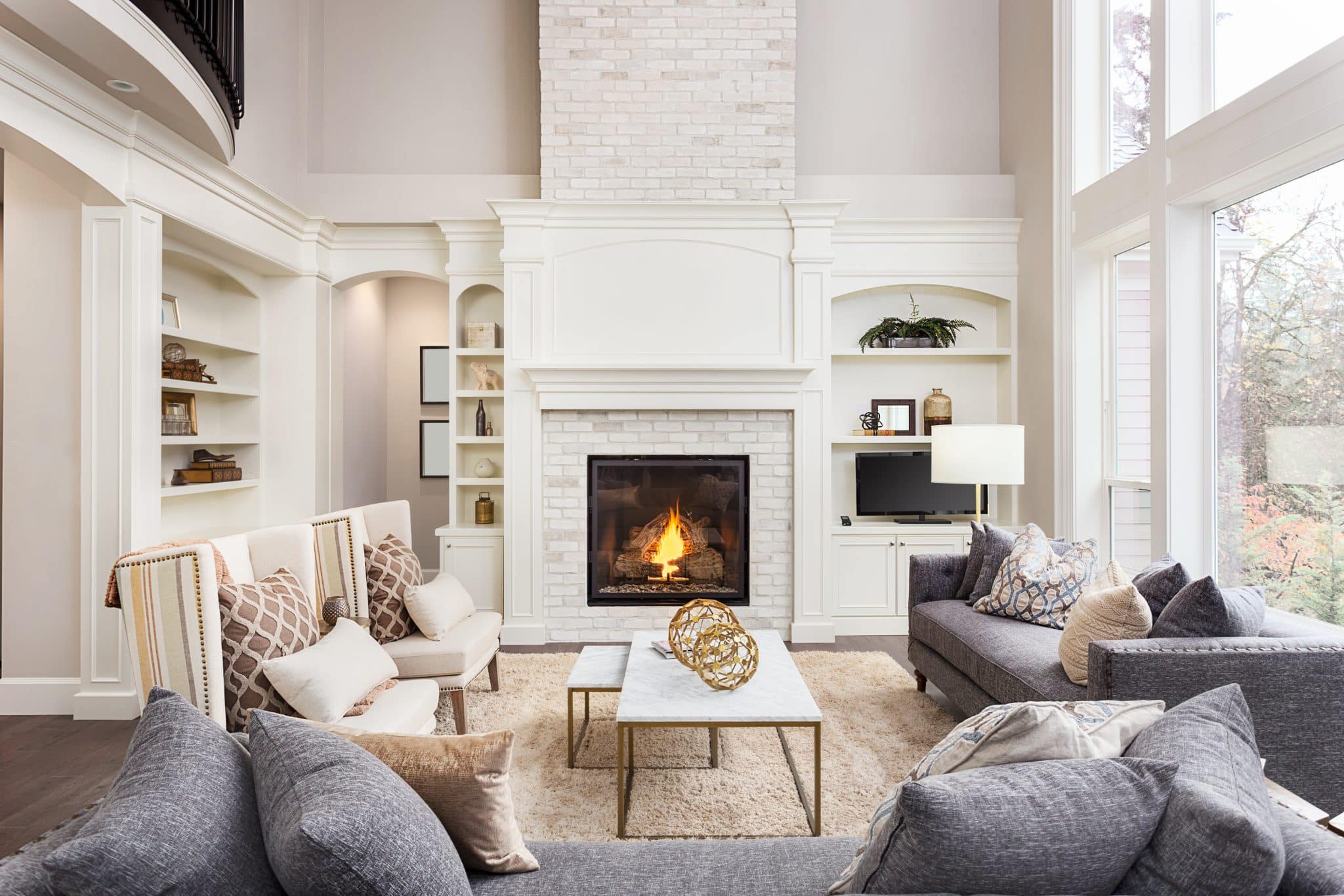 8 Do's and Don'ts in Interior Design for Custom Homes

Luxury interior design is all about creating a space that exudes sophistication, elegance, and comfort. From high-end materials to custom-made furnishings, luxury design can transform a home into a sanctuary of beauty and style. However, achieving this level of refinement can be challenging, especially for homeowners who are not familiar with some of the key do's and don'ts in interior design.

That's why we've put together a list of tips and tricks to help you create a luxurious interior space that will impress your guests and make you feel pampered every day. Whether you're looking to renovate your entire home or just a single room, these tips will help you elevate your space to the next level of luxury.
Interior Design Dos
Do: Mix and Match Textures, Materials, and Styles
Textures bring depth and dimension to a room, and differently upholstered pieces can bring your design style to life. Rough wallpapers, satin drapes, velvet couches, knitted throw pillows, jute rugs—think about all the ways you can incorporate various materials into each room. The texture of every corner and every fixture can be played with, giving you plenty of ways to mix, match, and master your design vision.
Do: Maximize the Lighting
Whatever you do, don't cut corners with your light fixtures! Plan out your lighting so that you always have enough to fill the space—choose a fixture that will match the scale of each room. You might think of your light fixtures as jewelry. They can make a dramatic difference in the way a room is dressed, elevating and accentuating its best features.
Do: Go Big Where You Can
Since you're creating the custom luxury home of your dreams, you can almost always go big. Make use of tall ceilings with grand built-in bookshelves or ceiling-height cabinets. Invest in one stunning key piece of furniture or décor and create the rest of the room around it. Whatever going big means to you, now is the time to trust your instincts.
Of course, going big doesn't always have to mean one giant showpiece. It can also mean using multiples of one smaller item, like a collection of accent vases, a set of houseplants, or a grouping of multiple wall hangings for a collage effect. It's all about balance and proportion.
Do: Plan Ahead, and Take Your Time
The French writer Antoine de Saint-Exupéry once said a goal without a plan is just a wish. That's just as true of interior design as it is of anything else. Don't start a home renovation or new construction interior design project before you have a vision—a color palette, furniture that you love, paint that you're sure you adore. And if you need help, contact one of the many fine interior designers in the Birmingham-Hoover metro area for assistance.
Interior Design Don'ts
Don't: Line All Your Furniture Up Against the Wall
You can actually maximize the space in a room if you set up your big items of furniture like sofas, chairs, and tables, with space between them and the wall. Leaving even a small amount of space around furniture makes rooms feel more inviting, allowing you to customize conversational groupings and zones of interest.
Don't: Use Too Many—or Not Enough—Colors
Keeping everything neutral is great when you're trying to sell a home, but when you're making it yours, don't think you have to stick to an all-white palette. Add interest with bold colors, accents, and even wallpaper. (Yes, wallpaper is making a comeback!)
By that same token, don't overdo it with an overwhelming color scheme. Take some time to really think about the group of colors you want that will complement each other. Try not to use more than 5 distinct colors throughout the home, and no more than about 3 for any one room. (To keep things interesting, you can choose as many tones or hues of that color as you want!)
Don't: Forget Your Storage Options
Decluttering is the name of the game when it comes to great interior design. So take some time to think about what items you'll need or want to have in each room, near you, every day. Make space for these items to live and include the necessary furnishings in your design plan from the beginning.
Don't: Be Afraid to Be You!
The whole point of a custom home is to make it your own. So don't be afraid to include unique choices, unusual features, or quirky items that you love. That way, you can personalize the space entirely to you—one-of-a-kind, just like your new home.
Design Inspiration for Your Custom Home
Whether you're looking to put your personal touch on a brand new home or refresh your beloved abode with an all-new look, we hope these tips and tricks will inspire. At Shoal Creek, our residents live at the pinnacle of timeless, sophisticated design. With the benefit of multiple nationally recognized, award-winning interior designers and architects all around us, Shoal Creek is your destination for limitless potential!
Shoal Creek: Luxurious, High-End Custom & New Homes in Hoover, AL
Nestled in the foothills of the Appalachian mountains and surrounded by hundreds of acres of pristine woodland, Shoal Creek is an exclusive luxury neighborhood like no other. Our residents have full reign to design and build the custom home of their dreams, protected by unmatched privacy and security at all times. To schedule your visit, call (205) 991-4653 or contact us online.