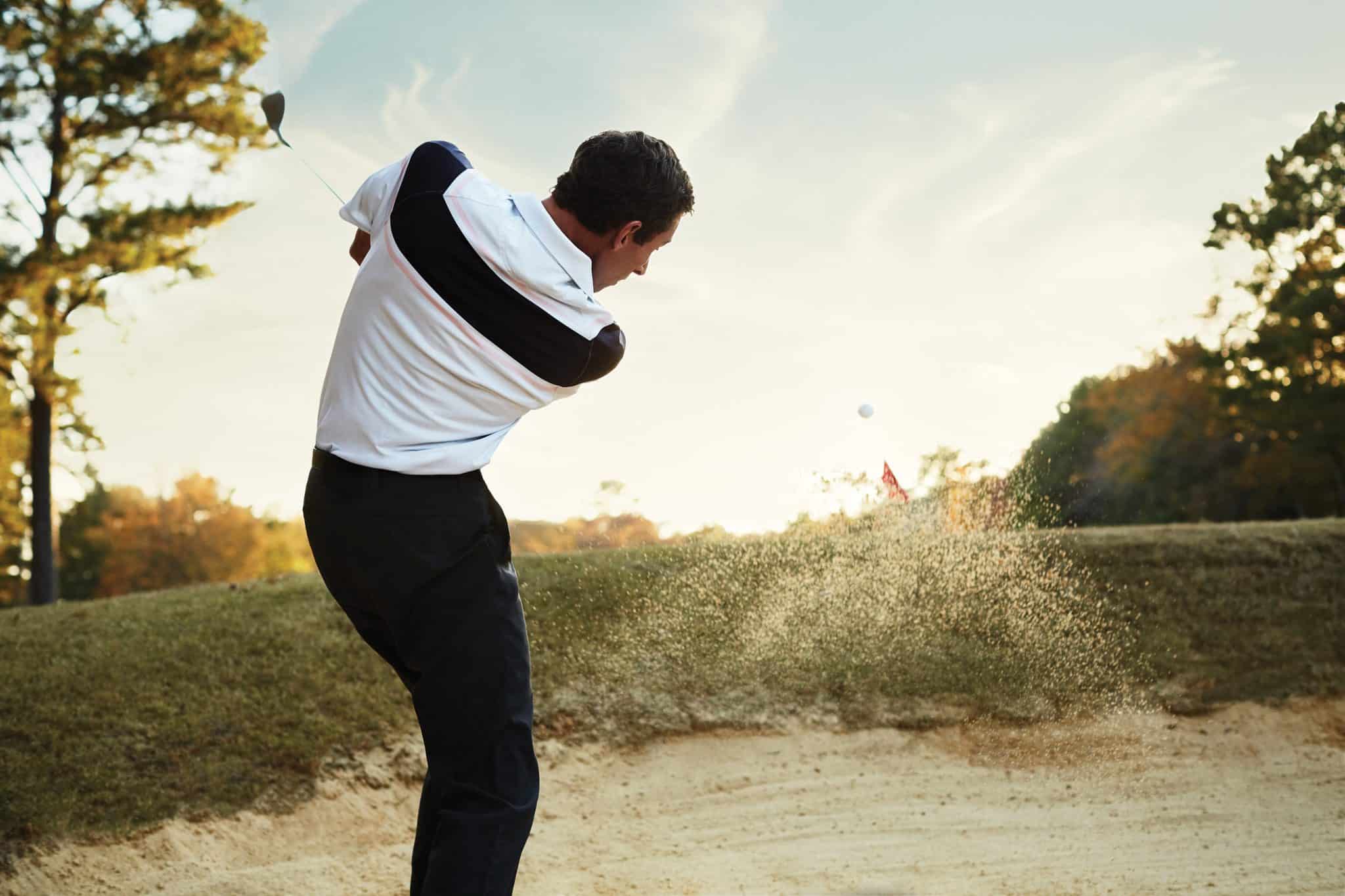 Golf Course Community Life: The Top Five Benefits

Here at Shoal Creek, our neighbors and friends share much in common. Many of us have moved here for the customized luxury experience we always dreamed about. Every resident has access to our amenities, from the top-notch security to the opportunities to explore the natural world. But if there's anything that brings so many families to Shoal Creek, it's the proximity to a world-renowned golf course. As so many of us already know, there are countless reasons to live in a golf course community!

Though this is most certainly the case, we'd like to cover the top five reasons to live in a golf course home. Some are more obvious than others—even for residents who aren't active golf club members themselves. Regardless, these benefits are just some of the many additional reasons behind Shoal Creek's desirability as a luxury neighborhood—so try to keep that in mind as we explore these five wonderful features. 
Reason #1: Immaculate Landscaping
Golf course communities are notorious for being some of the most beautiful neighborhoods that can be found anywhere. Shoal Creek certainly fits the bill. Our properties are widely perceived as the most idyllic in Birmingham's metro area.
Part of what makes the landscape here so special is that you get the best of both worlds. On the one hand, you have well-manicured lawns where families can safely play, entertain, and unwind. On the other, you have proximity to the lush wilderness of Double Oak Mountain to inspire and delight all year round. No matter where you are in Shoal Creek, you are surrounded by natural wonders.
Reason #2: World-Renowned Golf
It may be painfully obvious, but it's also true: one of the top reasons for living in a golf course community is, well, the golf course itself. Shoal Creek's golf course, designed by Jack Nicklaus, offers unparalleled benefits to club members, whether they're working on their game or networking with colleagues and potential business partners. 
It's widely known that an invitation to Shoal Creek is one of golf's biggest thrills. Members are welcome to treat their visitors to the full experience at The Club, where a luxury swimming pool, sun-bathing cabana, and "Little Links" par-3 course await. 
Reason #3: Proximity and Privacy
Here is another best-of-both-worlds perk of living in a golf course community. At Shoal Creek, your home is a private glade, swathed in serenity. Your backyard is your kingdom, with nothing but your vision, design, and natural surroundings as far as the eye can see. However, when the time comes to gather and socialize, the golf course, lake, and other shared spaces give you the opportunity to make new connections. 
You can have as much or as little engagement with your neighbors as you'd like. And there are plenty of community events and other opportunities to meet like-minded families whenever you please. 
Reason #4: Luxury Golf Course Homes
As a luxury neighborhood, Shoal Creek's property values are inherently greater than average. But favorable property values aren't the only benefit. Our homes are built by Birmingham's most respected and reputable architects. And whether you're searching for a home to match your luxurious lifestyle or have custom home plans of your own, Shoal Creek can accommodate your vision.
In this light, Shoal Creek's families see their properties not only as a comfortable place of residence but also as an investment in their dreams. 
Reason #5: The Aura of Luxury & Prestige
Shoal Creek is revolutionizing the way people think about luxury communities, and more specifically, golf course communities.  
People tend to view golf course communities as attributable to a certain age group. Shoal Creek is a luxury community first, which also happens to be a golf course community. Our neighborhood brings together families of wide-ranging ages and backgrounds, creating a perfect setting for the enhancement of social lives, business relationships, and general prestige. 
The golf course component only enhances this aspect. We mentioned the prospect of networking on the golf course. But the golf course is more than that—it's a symbol of freedom and prestige. Here at Shoal Creek, our families and neighbors enjoy the fruits of these benefits and amenities on a daily basis. 
SHOAL CREEK: ENJOY LUXURY LIVING ALL AROUND YOU 
Shoal Creek, the premier luxury neighborhood in Birmingham, Alabama, offers a gated community showcasing immaculate landscapes and custom-designed homes surrounding a world-class golf course. Our community is also located near unique attractions, rich history, and interesting places where your next adventure awaits! To schedule a visit, call us at (205) 991-4653 or contact us here.