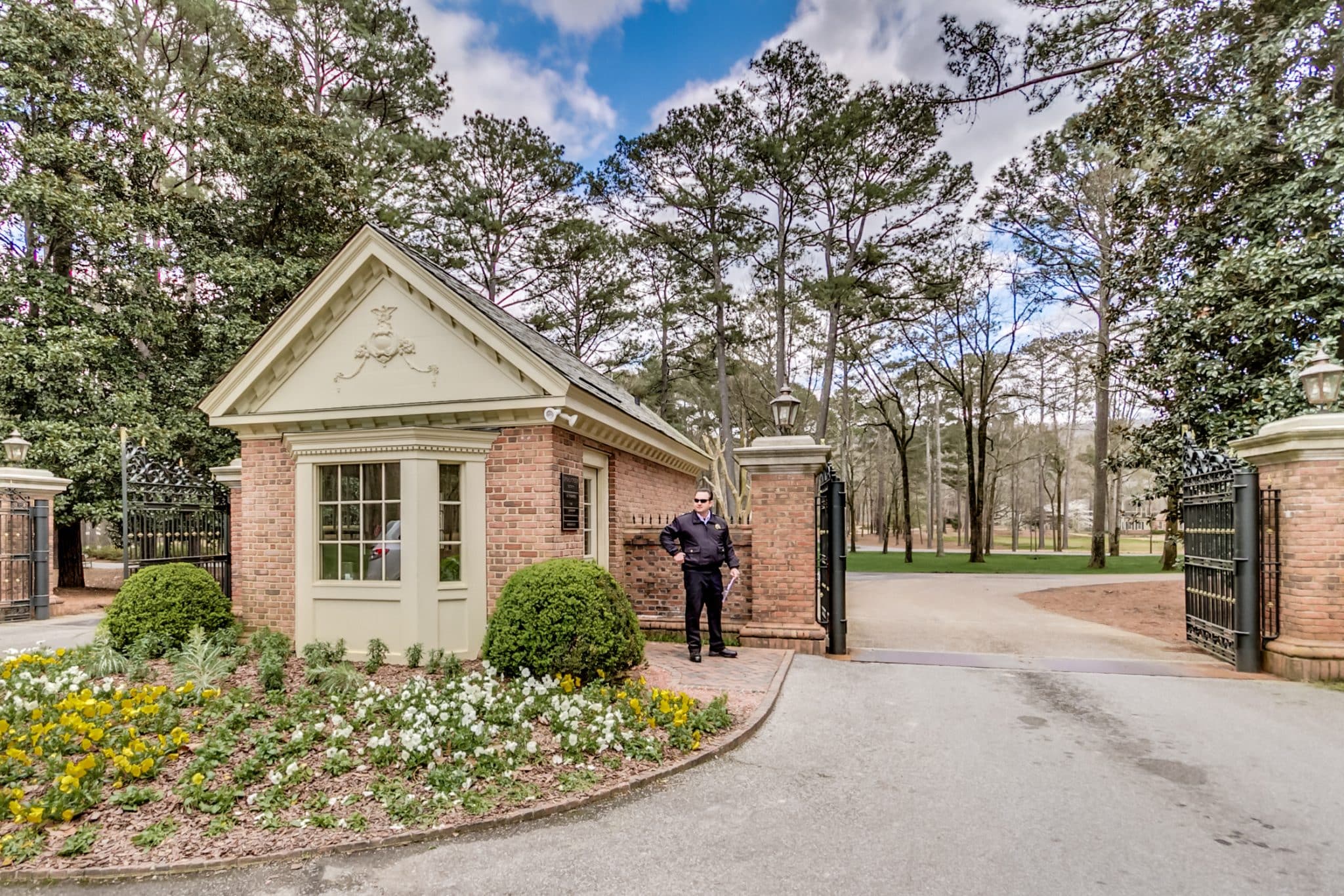 Are Gated Communities Safer? Peace of Mind at Shoal Creek

You've worked hard for what you've earned, and you would do anything to protect your family and your future. That's why when you're looking for a place to purchase or build the luxury home of your dreams, you want to ensure that place has not only world-class amenities, but security measures you can always rely on. Gated communities offer peace of mind in abundance.

Shoal Creek residents love the peace of mind that life in a gated community provides for them and their loved ones. Whether they travel often, run businesses from home, or simply enjoy exploring our neighborhood's extensive outdoor opportunities, that sense of safety allows them to relax and enjoy the best that life has to offer. Let's explore some of the benefits of living in a luxury gated community like Shoal Creek.
Are Gated Communities Safer?
The short answer is yes. In 2018, two criminology researchers found that gated communities are associated with significantly lower violent and property crime rates than non-gated neighborhoods. This is, of course, very welcome news for families residing in Shoal Creek! Living in a luxury gated community keeps you and your family safe in many ways that you may not have considered. Let's take a closer look at what makes Shoal Creek such a safe place to live.
One Guarded Point of Access
Whether you're traveling for business, vacation, or just a day out on the town, you need peace of mind that your home (and any family that may be staying there) are safe. That's why Shoal Creek was designed with only one public point of access, which is staffed 24 hours a day, 7 days a week, 365 days a year by at least one security guard.
This choice allows us to check every vehicle upon entrance and ensure that everyone who approaches has been invited by a resident. If someone arrives who does not have a reservation, they will not be allowed into our private community, any time of day or night.
Highly Trained Security Officers
Shoal Creek's security staff are highly trained to handle any situation that may arise. Annual certification through the Alabama Security Regulatory Board ensures that our officers never become complacent. Most of our officers also have previous experience in the military, law enforcement, civil service, or security sectors. 
Mt. Laurel and the Dunnavant Valley are extremely safe areas in the Birmingham Metro Area. However, just because our security officers don't often encounter problems does not mean that they will let their guard down.
Peerless Privacy
At Shoal Creek, you not only benefit from strictly controlled access—you're also guaranteed privacy at all times. Controlled access means less traffic, and our luxury neighborhood's lots are carefully crafted to provide a personal retreat for every family. While we love our community, we also value the ability to enjoy life peacefully and privately whenever desired. 
Community Pride
Rather than making us isolated from one another, the value we place on personal privacy allows Shoal Creek residents to cultivate a sense of shared respect. That respect adds another layer of security to the neighborhood. Whether it's through attending community events, enjoying shared amenities, or attending the same churches, we get to know each other as a community. 
We have pride in the creative vision of our neighbors' custom homes, the incredible natural world around us, and the families we come to know and love. All of these things together inspire a sense of trust, support, and the desire to watch out for each other if something seems amiss.
High Standards
At Shoal Creek, we settle for nothing less than the best. As an exclusive neighborhood, we make sure that all security, privacy, and safety measures are as robust as possible. Plus, our covenants and guidelines are created with the best interests of our residents in mind. We strive to be an ideal place for families to create their own personal versions of paradise. That's why our security personnel will always be behind the scenes ensuring that our residents can enjoy their homes, raise their families, and explore everything our gated community has to offer with full peace of mind.
Shoal Creek Means Safety
No luxury neighborhood is complete without total safety and security. You won't find a more peaceful and private place to live your life of luxury in central Alabama than Shoal Creek. Enjoy all the exciting entertainment, dining, and shopping opportunities of the big city here without the usual worries that come with urban living. When you're ready to come home to your own private getaway, schedule your visit to Shoal Creek today.
Find Privacy & Security in Birmingham, Alabama
As Birmingham's premier private gated community, Shoal Creek strives to be a place where residents feel safe, secure, and confident to enjoy their best lives. Craft your dream luxury home in a lush natural environment with the peace of mind to explore, play, and relax. To schedule your visit to our world-class community, call us at (205) 304-5817 or request an appointment online.